Lennard Kämna claimed his first Tour de France stage win on stage 16 at Villard-de-Lans after attacking of the days breakaway – the GC battle saw some little skirmishes but nothing came of them ahead of the queen stage on Wednesday
TDF Stage 16: Win for Lennard Kämna
Lennard Kämna claimed his first Tour de France stage win on stage 16 at Villard-de-Lans after attacking of the days breakaway – the GC battle saw some little skirmishes but nothing came of them ahead of the queen stage on Wednesday
Lennard Kämna's win is the first German victory at the Tour de France since John Degenkolb on stage 9 to Roubaix in 2018. After taking his first pro success on stage 4 of the Critérium du Dauphiné and coming second to Dani Martinez at Puy Mary, the 24 year old met all the expectations since he was runner-up at the 2017 Under 23 world championship behind Benoît Cosnefroy who miraculously retained the polka dot jersey while Primoz Roglic quietly stayed in yellow on the eve of the queen stage to col de la Loze.
There were 156 riders who took to the start of stage 16 at La Tour-du-Pin and it was a very active start on a stage where a breakaway was sure to succeed. A group of 25 riders rode away at km 8, including French attackers Thibaut Pinot (Groupama-FDJ) and Julian Alaphilippe (Deceuninck-Quick Step) along with Richard Carapaz (Ineos-Grenadier). Carapaz attacked again after the regrouping at km 17.
Nicolas Roche (Sunweb) went with him. They formed a front group of 15 riders with addition at km 22 of Andrey Amador (Ineos-Grenadier), Lennard Kämna, Daniel Oss (Bora-Hansgrohe), Alaphilippe (Deceuninck-Quick Step), Sébastien Reichenbach (Groupama-FDJ), Alberto Bettiol (EF Education First), Winner Anacona, Warren Barguil (Arkéa-Samsic), Imanol Erviti, Carlos Verona (Movistar Team), Matteo Trentin (CCC Team), Chris Juul Jensen (Mitchelton-Scott), Roche (Sunweb), Quentin Pacher (B&B Hotels-Vital Concept). Trentin took 20 points at the intermediate sprint at km 44.5. It became an 18-man breakaway group when Pierre Rolland (B&B Hotels-Vital Concept), Tiesj Benoot and Casper Pedersen (Sunweb) made the junction at km 56.
Rolland crested col de Porte in the lead. Neilson Powless (EF), Pavel Sivakov (Ineos-Grenadier), Romain Sicard (Total Direct Energie), Mikel Nieve (Mitchelton-Scott) and Simon Geschke (CCC) bridged the gap at km 56 to make it a front group of 23 riders. Rolland also soloed ahead of the break to take another 5 KOM points atop the côte de Revel.
The deficit of the peloton was 12 minutes with 60km to go and 12'30″ with 40km to go. Pacher was first to attack from the leading group 35km before the end as they started climbing to St-Nizier-du-Moucherotte (cat. 1). Six kilometres before the summit, following a strong pull by Amador, four riders went in pursuit of the Frenchman: Reichenbach, Carapaz, Kämna and Alaphilippe. It made a leading group of five riders 25km before the end. Kämna sped up to take the KOM and continued solo after the summit with 18km remaining.
After seizing the right moment to get rid of the winner of the 2019 Giro d'Italia, Kämna remained composed till the end. Being a stronger time trialist than Carapaz, he only extended his lead over the Equatorian who left Team Ineos Grenadier with no stage victory at the Tour de France since Geraint Thomas at L'Alpe d'Huez in 2018. Swiss national champion Sébastien Reichenbach (Groupama-FDJ) rounded out the podium.
…. continued after the advert.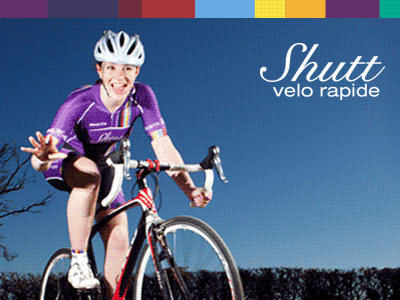 REACTIONS
Lennard Kämna: I'm feeling great right now, this stage victory at the Tour de France made it an absolutely awesome day! It was a fight right from the start and I knew I had to make it to the finish alone. When I saw Carapaz slowing down I said to myself it was the moment to go. I attacked and went on until the finish. This victory is also a very big relief for me and the team, I still cannot believe it. The step forward I made this year is huge and I'm so blessed to win today."
Primoz Roglic: "It was a good day for us, again in yellow. The start of the stage was very fast and we had to keep our focus on [so the race didn't get out of control]. There are some big days to come. We had the stage under control and we kept the yellow. The team did a fantastic job again keeping me out of trouble. Also the way in which Tadej was countered: chapeau! The team is doing a really good job so far, so we are ready and looking forward to the final days of the Tour de France. Tomorrow is this year's queen stage. The final climb is the highest point of the route, and its last kilometres are very hard ones, as we have to ride a steep bike path. We've reckoned the climb – and I've also gone to the other side, for ski jumping.
Tom Dumoulin had expected the attack from Pogacar. "I think he wants to make the most of it this week and take every opportunity to make it difficult for us. But we had it under control. We still have the yellow and the team is very strong. We are looking forward to tomorrow and the coming days with great confidence. "
Wout van Aert. "It was a controlled stage, but one with a tough final. The stage went as we expected. Although it took a while before we could let go of a leading group. The Points classification continues to play a role in this. When that leading group was finally gone, we soon had control. We wanted to force as little as possible in view of what is to come. Although we still had to stay focused and sharp when Guillaume Martin and Pogacar tried something."
Tadej Pogacar: "I tried to steal some seconds [on the final climb], but it was not the best situation. I didn't have super explosive legs today. Anyway, it was a good warm-up for tomorrow, the queen stage of the race. I think everyone has gone to see the Col de la Loze. In my opinion, this is one of the hardest climbs I've ever done. You can kill yourself if you try too early – you might suffer all the way to the finish. I will see how the others feel on the way to the Col de la Loze… and, on the final section, we will see who has the legs and who doesn't. There…
Sam Bennett: "I expected a tough start today, but in the end it was fine. The team had a great day, and that was convenient! As for my strategy, once the intermediate sprint is done, it's all about preparing for the next day – saving energy, saving the legs. Whatever extra effort you do is due to be paid in the following days, especially in this hard Tour de France. It is about fighting our way through Sunday. That will be a day to enjoy. I'm getting more optimistic, but it is just because I felt so good on the bike today. Things can change quickly."
Richard Carapaz: "I don't feel disappointed for not having won today. We're very happy with the work we've done. We can't always win. In fact, as cyclists, we're more used to losing than winning. Whatever comes from now on in this Tour de France will be welcome. Lennard Kämna was the strongest today. I did my best. I couldn't do more. It's a well-deserved triumph for him, and for me it means a lot to come second in a Tour de France stage. We have important days ahead of us. To win a stage would be the best for the team. We wake up every…
Julian Alaphilippe: "I gave everything I had, but it was hard in the final and there wasn't much I could do. It's a pity, but I was beaten by stronger riders. The stage was again fast and the fight for the breakaway really intense, and when those attacks came, I was a bit on my limit. We will see if I'll get any other opportunities to fight for victory this week."
Benoît Cosnefroy: "My rivals have been sharing the points for a week, they do it at perfection! That's how I retained the polka dot jersey today, therefore I'll try to defend it tomorrow, but I have no illusion. It'll certainly be my last day with it."
Sébastien Reichenbach (3rd) "I was happy to be in front and the legs were good as well," said the Swiss at the finish. "They were just stronger than me. I followed 2-3 times, and thought I was getting back on them 200-300 meters from the summit, but they accelerated again and it was too late. To be honest, I thought we were going to pass over this climb together and that it was going to be played out on the final climb, or on the flat before."
Simon Geschke: "This morning I didn't feel that good actually during the start, and then I missed the actual attack with Matteo. There were a couple of counter attacks and I was in the second one but we had to close almost two minutes to the actual breakaway and that cost a bit of energy unfortunately but once I got there, I could recover a bit until the final. In the end, we had a good group and I was a bit surprised that I was, out of the second group, the strongest in the sprint. Fifth place is nice. It's the biggest race in the world so it's a nice result."
Matteo Trentin: "It's still a long way to Paris. There are a a couple of hard stages to get through, and then a stage where we can still think about the victory, and then Paris. I think the advantage [in the green jersey classification] is still pretty difficult, the advantage of Bennett is still huge, but we are here, we try, we fight, and at least we are having a little bit of fun. It was a bit of a pity that I came on the last climb with only two guys because probably with a few extra guys we could close on the group of five or six riders in front of us. We got close but not enough to make something better than 14th place."
Nicolas Roche "In the neutral zone we started on the wheel of the yellow jersey but by the time the race started we were around 40th wheel – maybe we're too old for the neutral zone," laughed Roche at the finish. "The race went and we had a great group with four of us in there, but Martin was too close on GC so I thought that might not work. I just kept going so when Carapaz went, I went with him, and we rode well together hoping that a bigger group would come from behind. Three more groups then joined us and we had three of us in the front. Casper did quite a lot of work for us, going for bottles, keeping us in safe positions and making sure that the pace was always correct. Then it was only about having the legs on that first category climb and there were just some guys stronger than us today."
Quentin Pacher: "I was extremely motivated this morning to do a good stage. There were some very good climbers in the breakaway. I wanted to get to the last pass a little early to try to follow at the top. That's almost what happened. I only need a few kilometers to switch. We tried to take turns with Julian Alaphilippe to get back to the three in front but we were empty".
Pierre Rolland: I took the hit today after 100 kilometers. I felt empty. I will try to recover this evening to resume the attack in the coming days. The cooks make me a good pasta dish for tonight and we will try to do it again tomorrow! I don't like to suffer and when you're in the peloton, you wait your time to explode. That's why I don't want to be General anymore. I want to go forward, to try things. The public gives me a lot. People are warm to me and it keeps me going."
Richie Porte: "It's always tricky the day after the rest day to see how the legs respond. I think as a team we did a super job today; we were always up in the front. The big guys, Mads, Eddie, and Jasper, were absolutely brilliant in fighting for position. It was a day that really could have been super hard or gone the way it did. In the final you saw it wasn't super easy, but I felt pretty good. Tomorrow is really one of the most crucial stages, so I hope to have good legs. I'm motivated and looking forward to it."
Carlos Verona: "It was a really tough day. It took a lot before the break was estsablished, and the riders there were so talented. We tried to navigate through the day in 'economy mode' before the crucial moments of the stage, but with such strong contenders, there wasn't much 'economy' energy left into our legs. The strongest were simply a few steps too far, and even if we did our best, we couldn't enjoy a shot at it. We gave everything, and that's what counts in this case.
"The team GC? Well, it's true that we had Jumbo-Visma close to us in the standings, and being honest, we really aren't on par with them at this moment (smiles). It was important to get ourselves into the break, and both Imanol and I responded well to the challenge, got a big gap at the end and improved our chances to get to the final podium in Paris, which is always beautiful. As a team, I think we're working well, doing everything we can at each other's terrain, and there's two tough battles to cap it off tomorrow and Thursday.
"During our Courchevel training camp we went on a recon of the Col de la Loze, and it's such a hard climb. However, I think Thursday's stage is even more demanding. Five consecutive climbs, the extra efforts, some people trying to go for Tour glory – everyone is really looking forward, or fearing, those two days, and we hope the fans are able to enjoy the show."
Imanol Erviti: "We entered the break because of a bit of everything. It was kind of a 'strange' start, with a tough series of little climbs, where we thought Bora could go again on a battle to try and take some points back for the green jersey. We had to stay focused, and that's why there were two of us into the break. I saw a split forming behind me, Carlos told to me on the radio he was also there, and I pushed hard to make that move stick. They ended up giving us a huge gap, something which had not happened before in this Tour, and even if we tried our hardest to contest the stage -more Carlos than me; it wasn't a good finish for me and I worked for him-, we could not do much. We had to be there to keep the team covered, to be able to give them a hand in case they needed – even the team GC, now that you remind me of that, though you don't really look at it during the race. We did our job, and there's more tomorrow."
"It's been such a hard Tour, everyone's energy is low at this moment and this season is so, so, so different. Stages like tomorrow's can see individual attacks from GC contenders, yet I think both Wednesday and Thursday are good day to get people into the break and then try to bridge back and profit from their work. The Col de la Loze? Tough, yet so beautiful. It's a spectacular mountain, pure Alps, stunning, and it seems like we'll have great weather. It seemed to hard to me, brutal. Enric? It's two days for him not to make any mistakes, and if he's got the legs, I know he will try and make a move, I'm sure about that."
Tomorrow
The Tour de France continues with the queen stage to the top of the Col de la Loze. "Tomorrow will be a very tough day," Roglic looks ahead. "We are heading to the highest point in this Tour. It is a very steep final climb. A kind of goat path. We certainly expect the necessary attacks, but if you have the legs anything is possible. The team is in order and we will do our best to defend the yellow. We will fight for every second. We have to focus on ourselves and our own plan. That is the only thing we can control. It will be a big fight from start to finish. We are ready for that.
Stage 16
1. Lennard Kämna Bora-Hansgrohe 04:12:52
2. Richard Carapaz INEOS Grenadiers @ 01:27
3. Sebastien Reichenbach Groupama-FDJ @ 01:56
4. Pavel Sivakov INEOS Grenadiers @ 02:34
5. Simon Geschke CCC Team @ 02:35
6. Warren Barguil Team Arkea-Samsic @ 02:37
7. Tiesj Benoot Team Sunweb @ 02:41
8. Nicolas Roche Team Sunweb @ 02:47
9. Quentin Pacher B&B Hotels-Vital Concept @ 02:51
10. Julian Alaphilippe Deceuninck-Quick Step @ 02:54
20. Miguel Angel Lopez Astana Pro Team @ 16:48
21. Tadej Pogacar UAE Team Emirates
22. Primoz Roglic Team Jumbo – Visma
23. Richie Porte Trek-Segafredo
24. Mikel Landa Bahrain-McLaren
25. Enric Mas Movistar Team
26. Adam Yates Mitchelton-Scott
27. Rigoberto Uran EF Pro Cycling
28. Alejandro Valverde Movistar Team
29. Guillaume Martin Cofidis
30. Tom Dumoulin Team Jumbo – Visma
36. Nairo Quintana Team Arkea-Samsic @ 17:23
54. Hugh Carthy EF Pro Cycling @ 18:18
100. Jack Bauer Mitchelton-Scott @ 27:27
103. Connor Swift Team Arkea-Samsic
105. Daniel Martin Israel Start-Up Nation
125. Peter Sagan Bora-Hansgrohe
127. Egan Bernal INEOS Grenadiers
138. Luke Rowe INEOS Grenadiers
139. Sam Bennett Deceuninck-Quick Step
Overall
1 Primoz Roglic Team Jumbo – Visma 70:06:47
2 Tadej Pogacar UAE Team Emirates @ 40
3 Rigoberto Uran EF Pro Cycling @ 01:34
4 Miguel Angel Lopez Astana Pro Team @ 01:45
5 Adam Yates Mitchelton-Scott @ 02:03
6 Richie Porte Trek-Segafredo @ 02:13
7 Mikel Landa Bahrain-McLaren @ 02:16
8 Enric Mas Movistar Team @ 03:15
9 Tom Dumoulin Team Jumbo – Visma @ 05:19
10 Nairo Quintana Team Arkea-Samsic @ 05:43
---
---
Cycle Division's Shop
---
Send your results as well as club, team & event news here
---
Other Results on VeloUK (including reports containing results)

---
Other News on VeloUK