Tadej Pogacar smashed the time trial stage of the Tour de France to almost take two minutes out of Roglic and take the yellow jersey from his fellow countryman
TDF Stage 20: Pogacar reigns supreme to take Yellow
Tadej Pogacar (UAE Team Emirates) rode to Tour de France overall victory at the age of 21 as he smashed all his rivals out of the ballpark by winning the individual time trial to La Planche des belles filles taking 1.56 out of Primoz Roglic (Jumbo-Visma) who was touted as the eventual winner of the 107th edition. Tom Dumoulin (Jumbo-Visma) and Richie Porte (Trek-Segafredo) rounded out the stage podium, meaning a move to the final podium as well for the latter.
Getty Images
First of the 146 riders to start stage 20, a 36.2km individual time trial from Lure to La Planche des belles filles, German Roger Kluge was the first of three Lotto-Soudal riders who made the bottom of the overall classification after the Alps, followed on the road by Frederik Frison and Caleb Ewan. Soon after them, Maxime Chevalier (B&B Hotels-Vital Concept), the youngest rider of the 107th Tour de France set a provisional best time until Nils Politt (Israel Start-Up Nation) dethroned him briefly before Rémi Cavagna (Deceuninck-Quick Step) became the first rider to clock less than one hour: 57'54″. David De La Cruz (UAE Team Emirates) set an interesting second best time and a provisional best time up the hill before the KOM contenders went in action.
Cavagna remained in the lead when the top guns entered the action. Local rider Thibaut Pinot (Groupama-FDJ) set a provisional sixth best time that pleased the enormous crowd. After two hours and 53 minutes on the hot seat, Cavagna was ousted by Wout van Aert (Jumbo-Visma). In the fight for GC positions, Damiano Caruso (Bahrain-McLaren) quickly appeared much superior to Alejandro Valverde (Movistar), his rival for the tenth place. Dumoulin was next on the hot seat after Van Aert while Richie Porte (Trek-Segafredo) was on his way to overtake Miguel Angel Lopez (Astana) overall.
The main fight for the yellow jersey between the two Slovenians turned to the advantage of Pogacar who had already outclassed Roglic after the first 14km on the flat terrain. The youngest of the two confirmed his superiority at all time checks and became the virtual leader of the Tour de France half way into the ascent to La Planche des belles filles. Roglic seemed to have hesitated before changing his bike after the beginning of the climb.
After matching Pogacar so often in the race, in the time trial he was losing time hand over fist and lost almost two minutes, and is now 59 seconds down on Pogacar on the eve of the grand finale in Paris. Pogacar is set to become the youngest winner of the Tour de France since the inception of the yellow jersey.
…. continued after the advert.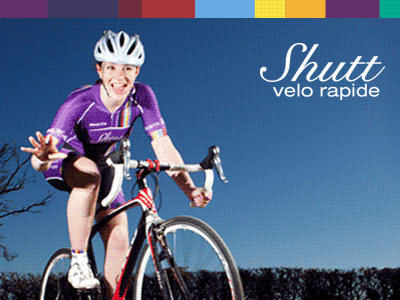 REACTIONS
Tadej Pogacar: "I think I'm dreaming. I feel like my head is exploding. It's really crazy. I was happy with the second place and now I'm here with the yellow jersey. I don't know what to say, it's unbelievable. I'm really proud of the team. They did such a big effort over three weeks. I feel sorry for Primoz Roglic. He had done a very good Tour de France so far, he was superior during the whole Tour de France, his team did an amazing job and he had a bad day today.
Getty Images
For me, to wear the yellow jersey on the final day, it's just a dream and a big achievement. It's amazing. It was not just me racing today. It's the fruit of a team work from the day we reckoned the course. I knew every corner. I knew where to accelerate. After the great job of my staff and team mates, I just had to push on the pedals. My legs were really good. I was listening to the times through the radio on the flat part of the race but once on the climb I didn't hear anything because the fans were too loud. I knew climb very well so I just went full gas.
Calling my girlfriend was the first thing I wanted to do after the race. Actually, my dream was not to win the Tour de France, it was only to be on the Tour de France. Even after finishing third at La Vuelta, I didn't think I was able to win a Grand Tour. I just knew I could compete with the best. If you ask me in one week or one month, I will still not believe that I've won the Tour de France."
Primoz Roglic: "I didn't have the legs to go faster today," said a disappointed Roglic. "I just couldn't push harder. I couldn't ride the wattages it took to win. I tried my best and gave it my all, but Tadej was just way too strong. I knew what times Tadej was doing, but in the end it was of little use to me because the legs were not good enough to anticipate that. But despite the disappointment, I think we have driven a very strong tour as a team. I want to thank the team for everything they have done for me over the past three weeks. I am proud of how we rode as a team and we have to take the positive into the future. "
Getty Images
Tom Dumoulin: "This is quite a blow. Pogacar was on a different level today than we were. Primoz nevertheless felt good and knew he had to do a good time trial. It wasn't his best time trial ever, but it certainly wasn't his worst either. The Tour victory slipped out of our hands here. We are very disappointed. I rode a considerable time trial myself. I didn't ride very fast at La Planche, but before that I had good power. But it doesn't matter either. It was neither for the day's win nor for the overall win. We did not see this coming. "
Wout van Aert: "It comes as a complete surprise. Primoz felt good. There was nothing to indicate that he was feeling any less. During the time trial I saw that he was different than usual on his bike. We have all worked very hard for it. And we have gone all out for the past three weeks. That it does not work then is very disappointing. I myself can be satisfied with my time trial. I think this was the highest achievable for me."
Adam Yates: "Today wasn't my best performance, in the beginning I paced it quite well on the flatter section but once the road got lumpier I found it quite difficult to pace and couldn't find my rhythm and it cost me towards the end. I did my best, we have to be happy with that and we still have one more big opportunity for Mezza tomorrow."
Richie Porte "This means so much to me," Porte told ITV Sport. "I came here without any real pressure. In the lockdown I didn't even think this race was going to happen. There's been so many years of disappointment, crashes and whatever and dramas. We've had dramas here like in Leon with Kenny's bike the other day with the puncture so to come away with the podium is amazing. It's no secret that I will be leaving Trek-Segafredo … but the way they have got around me this year and supported me has been fantastic."
"I had the world champion as my bodyguard and all of the boys have played their part it's incredible. I missed the birth of my second child but my wife told me to race and said if she saw me sulking at the back of the peloton she would be upset with me," he said. "So to come here and finish third … this is sweet."
Rémi Cavagna: "It wasn't planned but it was one last opportunity for a breakaway, so I told myself I could try. I knew that everyone was tired but I still had some energy left. I raced with a tailwind at the beginning. Later on it was a bit more difficult but I had a good day. I would have needed more time to hope for something but it was cool. Our goal for the end of this Tour is to retain the green jersey with Sam Bennett and I think we're on the right track. He's a great guy and I enjoy riding for him."
Sam Bennett: "I'm still cautious. There's one more day. I won't celebrate until we bring the green jersey home, if we do… Today I'm just happy to finish inside the time limit so I can get to Paris. I'm looking forward to tomorrow. There'll be two steps: the intermediate sprint and the final sprint. It's a sprinter's dream driving to the Champs-Elysées in the green jersey. If I could manage to win the last stage with the green jersey it would be amazing but everyone wants to win there."
Maximilian Schachmann: "We didn't have a specific goal or target, in terms of speed, time, or power, planned for me in today's time trial, I rode mostly on how I was feeling. During the entire Tour de France, I suffered from the aftermath of my broken collarbone at the Lombardia. I have had muscle problems, some days more painful, at times less, so I didn't want to push too much today. I'm already focused on the World Championship road race next Sunday and today I rode at a speed I felt comfortable with. In the last climb, I was feeling better and I accelerated a bit. In the end, it wasn't such a bad time but it wasn't my goal today."
Peter Sagan: "I knew it was going to be a hard time-trial, so I rode at my own pace to make sure I was within the time limits. We have one more stage left, the most iconic of the Tour de France, and I think it is a dream for any rider, especially a sprinter, to win on the Champs-Elysées. We will give our best in Paris as well."
Connor Swift: "I was encouraged on this climb to by many saying 'go Connor', 'go Swift'. I wondered how the people on the side of the road maybe knew me from TV, what do I know? As a Tour de France rookie, I got huge encouragement, I can't even imagine what it must be like for the yellow jersey wearer or a stage winner. There were a lot of people on this climb. I'm happy to be finishing soon, tomorrow on the Champs-Élysées, it's something special for me".
Warren Barguil: "My last 'good' time trial was already on the Tour. But this year we really have a great Canyon bike that does very well on the flats. I had to ride in a wattage zone to achieve, but I was on top of what I had to do. The last climb was just awesome, with all that crowd. I lived in this area for another year, and saw a lot of people I knew by the side of the road. It is also good to relive and see people living by the side of the road and being happy to see the Tour de France pass".
Enric Mas: "There's been some confusion in the end, since we were only aware about Mikel's times, waiting for his finish -he finished 9" ahead of me in the GC after today's TT- and we were thinking that the top-5 finish was gone for good, but in the end, we were able to get back that position we wanted before the start, even if indirectly. It's a great result for Spanish cycling, with Mikel and I in fourth and fifth, I think it's something to feel proud about.
"Thinking about the team, our overview has to be positive. There were some critics around us before the race, because our performance over the events leading up to the Tour hadn't been the best, but day by day, we've improved our form, our results and things have turned out really well for us in the end. I'm happy with my overall performance, yet I'd like to start the Tour a bit better next year. I'd of course want to finish it as strong as this one, but at the same time, not lose that little time in the opening mountain stages, which could make the difference.
"About the final GC – well, I think it's been a tight battle between Roglic and Pogacar during these three weeks, but considering the TT results, the best man on course won and deserved that success. We'll continue fighting over the next years to get closer to that top step."
Hugh Carthy: "I felt alright today considering it's stage 20. Legs were ok! I wanted to try to give it a good effort, for future reference it helps to know how your body reacts to three weeks of racing and then a tough time trial. I gave it a good crack. Here we are with a rider in the top ten and a stage win at the Tour de France. And the rest of the team elsewhere in Europe doing great things in Tirreno and elsewhere. I think it's been a year to be proud of and we've still got a lot more to go with the Vuelta, Giro and the Classics."
Alberto Bettiol: "I'm feeling good because we can now say the Tour is 99.9% over. Tomorrow we celebrate the end of the Tour in Paris. It's going to be super special. Extra special this year given that we're living through a global pandemic. So it's going to be strange, but at the same time it's still Paris. We'll celebrate this team and a top ten for Rigo.
"Today was really tough because we encountered a lot of headwind, so it made the time trial a bit longer and a little bit slower. La Planche des Belles Filles is a really hard climb, but the finish was really beautiful. Especially in this year that there are so many fewer sporting events than normal, it was very special."
Neilson Powless: "Well that was a pretty evil finish, I have to say. I've never climbed La Planche des Belles Filles. I knew it was going to kick up in the last 200 meters, but I about fell off my bike when I saw it. I came around the corner and thought, 'Oh my gosh I don't know if I have enough gears for this.' I was practically about to get off the bike and walk, but luckily I had just enough left in the tank to push myself, to will myself over the finish line.
"I was attacking out there all day! I think this last climb attacked me, though, just about left me for dead. But in the end I made it over the line, so that's what matters.
"It's incredible to be so close to Paris now. Paris seemed so far away when we were in Nice. No one was committing to their flight plans because everyone knows that so much can happen in three weeks and you never know if you're even going to make it to the end, and of course a lot of riders didn't make it here. Just to be able to have that thought in my head that I'm going to be riding around the Champs-Élysées, one of the most iconic streets in the world, and we'll have it all to ourselves… it's indescribable.
"I'm so ready to ride around the Champs-Élysées a couple of times tomorrow and just to enjoy these last moments with these guys that I've been through so much with the past three weeks. I can't wait ride around the Champs, to eat a burger, drink a beer and enjoy myself."
Stage 20
1. Tadej Pogacar UAE Team Emirates 55:55
2. Tom Dumoulin Team Jumbo – Visma @ 01:21
3. Richie Porte Trek-Segafredo @ 01:21
4. Wout Van Aert Team Jumbo – Visma @ 01:31
5. Primoz Roglic Team Jumbo – Visma @ 01:56
6. Remi Cavagna Deceuninck-Quick Step @ 01:59
7. Damiano Caruso Bahrain-McLaren @ 02:29
8. David De La Cruz UAE Team Emirates @ 02:40
9. Enric Mas Movistar Team @ 02:45
10. Rigoberto Uran EF Pro Cycling @ 02:54
14. Mikel Landa Bahrain-McLaren @ 03:27
23. Adam Yates Mitchelton-Scott @ 04:27
31. Daniel Martin Israel Start-Up Nation @ 05:31
35. Connor Swift Team Arkea-Samsic @ 05:52
36. Nairo Quintana Team Arkea-Samsic @ 05:54
47. Alejandro Valverde Movistar Team @ 06:26
54. Hugh Carthy EF Pro Cycling @ 06:56
60. Julian Alaphilippe Deceuninck-Quick Step @ 07:02
124. Luke Rowe INEOS Grenadiers @ 09:37
146. Jack Bauer Mitchelton-Scott @ 11:58
Overall
1 Tadej Pogacar UAE Team Emirates 84:26:33
2 Primoz Roglic Team Jumbo – Visma @ 59
3 Richie Porte Trek-Segafredo @ 03:30
4 Mikel Landa Bahrain-McLaren @ 05:58
5 Enric Mas Movistar Team @ 06:07
6 Miguel Angel Lopez Astana Pro Team @ 06:47
7 Tom Dumoulin Team Jumbo – Visma @ 07:48
8 Rigoberto Uran EF Pro Cycling @ 08:02
9 Adam Yates Mitchelton-Scott @ 09:25
10 Damiano Caruso Bahrain-McLaren @ 14:03
37 Hugh Carthy EF Pro Cycling @ 02:17:53
40 Daniel Martin Israel Start-Up Nation @ 02:29:51
83 Jack Bauer Mitchelton-Scott @ 04:00:34
84 Peter Sagan Bora-Hansgrohe @ 04:04:19
105 Connor Swift Team Arkea-Samsic @ 04:39:21
129 Luke Rowe INEOS Grenadiers @ 05:17:29
---
---
Cycle Division's Shop
---
Send your results as well as club, team & event news here
---
Other Results on VeloUK (including reports containing results)

---
Other News on VeloUK