Back home in Yorkshire after a mega 2020 Tour de France, Connor Swift still has a few iconic races on his racing programme but before them, we get an insight into his Tour de France after a chat this week
The Big Interview: Connor Swift (Arkéa–Samsic)
Photos from Connor's Instagram 
Connor Swift, who is only 24, has been racing for a decade now. That racing here (by and large) came to end when in 2019, he won the Tour Series round at Redditch in the rain for his team Madison Genesis and then promptly went off to Europe to join Arkéa–Samsic.
A look back through the British results for Connor shows he was racing for Doncaster Wheelers way back in 2010 as a youth rider, a decade before he made his debut in the Tour de France.
Connor has always been a winner as his yearly racing palmarès shows. Back in 2012, he was a second category junior winning 3/4 events on the road as well as events on the track at Scunthorpe and Manchester. In 2013, Connor, a junior, was winning events like the Clifton CC road race and the Junior regional RR championships.
His teams back then included Bike Box Alan, the Polypipe Cycling Team and what is now known as Cycling Sheffield. But it was when he joined UCI Continental team Madison Genesis that his success started to really take off when he was winning rounds of the Tour Series in 2017 and then that spectacular win in the much sought after British road race championship in 2018.
2016 Tour of Reservoir on a grotty weather day and Connor is still smiling!
Fast forward to last Sunday and fans of Connor were treated to a very special sight – there he was on the Champs-Elysees in Paris on Sunday evening, trying again and again to get away off the front and finally making the move with the likes of legend Greg van Avermaet, Max Schachmann and Pierre-Luc Perichon.
That was just so special to see, a bit like his time trial a few days before, and on Wednesday of this week, VeloUK caught up with Connor for a very special chat.
We've been chatting to Connor many years now and back in July we caught up with him for a couple of chats at the Team Sheffield Cuckney club time trial series (see them on Facebook ). But this week was different.
Connor had just finished the Tour de France which in itself is a major achievement for any cyclist as it's well known just how gruelling a Grand Tour is. In my eyes, and those of his fans, he was an even bigger star now despite the fact he is still the 'same feet on the ground' kid from Donny (Doncaster).
The first question to Connor was 'has finishing a Tour de France sunk in yet'? "It's getting there" he replies adding that when reflecting back on the race chatting to mates, looking at video diaries and listening to podcasts, the experience in the race sinks in a bit more.
Then came perhaps one of the quotes of the whole interview when I asked him was he nervous at the start? "Yes" was the reply. He then added "the very first stage was pretty hot (weather wise) at the start before it chucked it down and I can remember in the neutral zone, the pace was pretty high going up a hill."
"I looked at my heart rate and it was super high and I was looking all around me and there were hitters everywhere and I was thinking 'oh my god, what am I in for the next three weeks' because I was pretty much suffering in the neutral zone on stage 1! I had a bit of a panic on there and then the flag dropped and the racing started."
"I was pretty glad it rained that day because I think if it had stayed hot, I think I would have suffered a lot more compared to when it rained. So on that first stage I was pretty over whelmed."
Overall, it was for a rookie, an awesome performance by Connor who's not had a full season in the pro peloton yet after starting in May last year and then had to deal with this year's racing calendar being decimated by the pandemic. So did his performance in finishing a grand tour surprise him?
"I looked at the number of people starting (176) and saw that 146 finished so 30 guys never finished which is quite a big percentage of the peloton. So I'm happy to make it to the end. I had a good run of luck really. I never crashed once and never had a puncture (running on Continental Pro Ltd tubs), never had any health issues at all either and was within the time limit every day so it's nice to have got it done."
"It was a case of going there with a job to do in the team so there was a bit of pressure there and I think it was good to have had that pressure because it kept me focused in the race and meant some days too that although I could have stayed with the peloton a bit longer, the team said to me, 'you take to the grupetto at this point' so they were helping me save my energy and making sure I got through the race in good shape."
Getty Images
"The team would keep on reminding of the need to save energy throughout the race. It was like on some stages, 'your job will be done at this point so take the grupetto at the bottom of this climb' where potentially I could have, if I wanted, got over the next climb and then suffered until I naturally got dropped so it was good for them to look after me."
"I had one day two weeks in when it wasn't a great day for me physically and mentally (stage 14). It was a battle in the peloton and I was struggling to get position for the narrow and tight corners. I just didn't have it mentally that day. It'd been a long time away from home and I just had a bad day."
"The team said that it's good what I had been doing day-to-day and told me everyone needs an easier day. They acknowledged that I had done a lot of work in the first two weeks so that day when I needed it, there was no stress so I was able to have a bit of an off day and they were totally fine with it. Then the day after I was fine and ready to go again"
Grand Tour Fatigue
"Each morning they asked me what my fatigue level was like on a scale of one to ten. Then there were trainers after the race looking at my power files from every stage and they were relaying that to the DS telling them things like 'he's spent a lot of energy today protecting Nairo' or that 'he's had a bit of an easier day which is good because in two days we'll need him and he'll be fine'."
Connor was also chatting with his British coach, the legend Kevin Dawson during the race. "We'd message each other every now and then" Conner explained. "Some days when I'd text him, it was nice to have him re-assure me and send me some positive messages. I know he was watching every day and he knows me really well and how I race and how I feel and just to have him there to chat to was nice."
…. continued after the advert.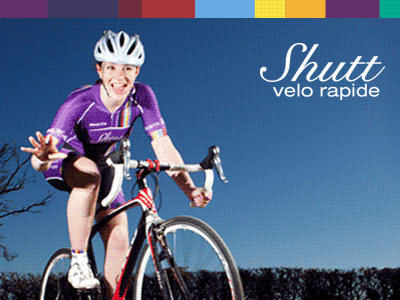 That Final Stage in Paris
For all us fans of Connor and even those who were just looking for a British rider to make an impact on the race, seeing Connor race that final stage out front was a really great sight. Connor had said in team communications during the race how he wanted to get in a breakaway and then on that last a day, he did just that.
And what a breakaway that was in Paris on the Champs-Elysees. "When Nairo was out of contention on the GC, the team wanted us riders to exploit all the options and try and get in a breakaway. Warren (Barguil) got in quite a few and I think it was stage 19 I wanted to be in the break but I missed out so coming into the last day I was thinking 'it's the Champs-Elysees, I need to try and get something out of the race and have a bit of fun out there'."
"So I was asking people in the peloton when does the racing kick off prior to the Champs-Elysees and they said 'the Yellow jersey passes the finish line the first time and then after that, it's an open race' so I was ready in position and went with the first attack and that didn't go anywhere."
"I went with a few others and they didn't go anywhere either and I'd gone pretty deep, so I recovered for a little bit, and then a move went that I thought would stick. It came back though and before it did, I was like, 'the one after is definitely going to go' and it did."
Getty Images – Connor on the wheel of Van Avermaet
"So I did a lap full gas with Greg van Avermaet and the other two and we only gained 20 seconds. I knew it wasn't going to stick but it was a case of enjoy it, soak it all up and stay out front as long we can and just have fun. So to finish the Tour de France on the Champs-Elysees, in the breakaway out front was mega. I super enjoyed it."
"I didn't feel that great leading into the Champs-Elysees. I was a bit sick a couple of times so I wasn't 100 percent, and doing that full gas lap I was suffering, but once we'd got into our rhythm, it was a case of settle down, and when I get onto the front, get aero. Those cobbles on the Champs-Elysees is an awful road surface! It's super bumpy and it's not flat either; it's a real drag up to the end there and then a super fast descent so it's not easy trying to be out front."
Did his ride give him confidence for the future? "For sure it's good to get to the end of a three week race and still have pretty decent legs, to still able to give it a good bash in a breakaway and hold my own. So I am super happy. It's the World's biggest race so any other races now, I know I've completed my first Tour de France and I had good legs at the end.
"In the future, it gives me confidence to know that having been able to do that, I shouldn't get overwhelmed in future events because if I am in a breakaway with Greg van Avermaet, or someone like him, I know that is the standard of racing I am doing now. So I just need to get on with it."
Tour of Britain/Yorkshire versus the Tour de France
Until the Tour de France, Connor had done some big stage races already like the Tour of Britain and Tour de Yorkshire (including a solo one this year LoL) and at the start of this year, the classic Paris-Nice where I expect the seeds were sown for Connor to do the Tour de France by his team.
So how does the Tour de France compare to the British Tours? Connor explained because of the huge media hype and atmosphere surrounding the race, the Tour de France is off the scale when compared to the British events.
"It was missing the normal buzz factor from the fans you would normally get at the Tour which I imagine would be absolutely crazy" he explained. "It was still good though with a lot of fans on some days but I was told there is usually a lot more than that."
"Racing wise, it's the Tour de France and everyone wants to ride the Tour de France. There are only eight spaces per team and they are hard fought for so everyone there will be coming in their best form of the season and peaking for the Tour so the level of the peloton is the highest I have ever known".
"There is I think a bit more respect out there on the road too. Riders pointing out pot holes and road furniture because no-one wants to crash in any race but in the Tour de France, it's a massive race and there is maybe a little more respect in the peloton."
"The level of racing isn't far off what I saw in the Tour of Britain/Tour de Yorkshire in the finals but there is the added pressure that it is a bloody Tour de France stage so there has been a lot more team planning and there's more at stake on the line."
Asked if making his team's selected eight riders felt like a big achievement in its own right, Connor replied, "for sure, I think any rider feels that. Everyone is always happy to get one of those spots and I was super happy especially being in a French team where there are 20 French riders and if you ask them' do you want to go to the Tour de France', obviously they will say yes so as an English guy to be there in a French team in a French race, I'm grateful for being given that spot."
During the race, a video popped up on twitter (https://twitter.com/i/status/1301937670420131840) of an exhausted Connor Swift arriving back at the team bus and getting a pat on the back from team leader Nairo Quintana. It showed the camaraderie and when asked about that vid, Connor explained "it was a great and Nairo is a super super thankful and grateful guy."
"Even if all stage, the only job you did for him was grab him a bidon or musette, after the stage he'll give you a bit of a hug and say thank you. So when you do a proper job for him like the one I did that day of the video at the team bus when we had the cross winds and I was protecting him all day, he super super appreciated it and that is good coming from a leader in the team because the following day, you will then want to give your all again because you know he appreciates the things you do for him out on the road. Even the little jobs, so that is great. Seeing that video was great and funny at the same because we can't really communicate to each other but it works and it's good".
The Mountain Time Trial
Having watched Connor race a few of the Cuckney club time trials only weeks before he raced the Tour de France, it was pretty dam wonderful to see him finish 35th in a mountain time trial, a few seconds ironically in front of his team leader and second of the team's riders on the stage.
In a team report on the day he said "I was encouraged on the climb by many saying 'go Connor', 'go Swift'. I wondered how the people on the side of the road knew me but what do I know? As a Tour de France rookie, I got huge encouragement; I can't even imagine what it must be like for the yellow jersey wearer or a stage winner."
But his ride on the day may have been very different if it hadn't been for a little message from his directeur sportif prior to going out to race. "Prior to the TT day, I had it in my head, I'd just ride it at tempo just to make the time cut and then 20 minutes before the time trial, the DS that was going to be following me in the car said 'you have to go full gas, get it all out'".
"I was like 'alright, that's okay then'. So I went out to give it my best shot even though there was no chance of winning the stage or even getting top 10 because the stage profile finished up a 6k climb at eight per cent so it was definitely not a TT course for me".
"The reason they wanted me to race flat out is because it's the end of a three week race and they wanted to see how well I have dealt with the fatigue and to see what power I can do. It's also good for the future to have that as a reference of what my legs were like that day and to have that experience of going that deep in the third week of a Grand Tour."
"So I went out there and rode hard. I have done a few 25 mile TTs but you do them in under 50 minutes where as in this TT, I did it in an hour and two minutes so it's the longest I have raced on a Time Trial bike and it's the most power I have done in 60 minutes so I was super happy with my performance on a personal level. It's good for the team too to see that I can produce strong efforts at the end of three weeks."
So what does Connor think he would have done that day at Cuckney where he holds the course record? "I don't think I would have broken my time trial course record there but I would still have probably done a decent ride. It's funny that prior to the Tour de France, I was riding local TTs and in a strange year, I hope my riding them was good for the people I raced against."
It was indeed because I know having been to the time trials which are local to me that his course record and racing the event inspired others like first year junior Josh Giddings who got closest to his time, to have a go at measuring themselves against Connor.
"It's super nice for local riders to be able to judge their effort against a Tour de France rider and that is what is great about this sport" Connor added. Not only that, Connor showed that even though he was about to ride the Tour de France, he wasn't shutting himself away and his presence is bound to inspire youngsters who want to follow in his wheelmarks.
Rest Days
For those curious what the riders do on a rest day, Connor explains "it's a case of you wake up pretty late on those days. We also had a Covid test on the rest days and normally I had a few media bits like phone calls with ITV or Yorkshire Post to do".
"On the bike we did either an hour, or an hour and half ride. One day, we recce'd the finale of one stage and then on the other, just did a normal loop. There was a café stop too! When we got back from the ride, we'd have a bit of lunch, have a bit of snooze and then it was a case of having a massage and watch a bit of Netflix and before you know it, the day was done and I was back on the bike racing the Tour de France again."
Sore legs?
Those of you who race and perhaps have training blocks of several hard days in a row before a rest day, will know about having sore legs but the Tour de France fatigue was something new for Connor and how!
"It was especially bad coming into the second week or so" explained Connor. "The first 45 minutes to an hour of the race, any small acceleration super hurts and you're grimacing. You just want the breakaway to go away as fast as possible."
"And then after the hour, you settle down and for me, there were sensations I have never felt before. The legs feel a bit numb and you can tell the legs are super fatigued but you can still kind of get the power out in a strange way. On some of the mountain days, especially on the days you're just trying to get over the mountains, the pedalling technique goes out the window and you're pedalling in ways you have not pedalled before."
"You are trying to use more of the up stroke on the pedal or using a super big gear and slogging it out, or I'll do a super high cadence. Sometimes it just feels like you're pedalling squares. It is just a bit weird that my legs felt a little bit numb to the pain. Suffering wise, it's more about the heart rate and how I'm breathing."
Gruppetto
Speaking of suffering, when riders are shelled from the back of the peloton on a stage, a group or more than one group, forms called a grupetto. Connor got to experience these first hand so I asked how they formed and what was it like in them?
"They normally form on a climb" he replied. "Guys will start getting popped from the peloton and you will look around you and there will be dribs and drabs of people on the climb so you keep a good tempo and catch those in front of you until you form a group of say around eight or ten guys."
"There may be a group of eight or ten in front and you'll press on and catch them up and once there is a bigger group of say 20 guys, you kind of settle into a good rhythm and a tempo. It is not as hard as being at the front but you are still suffering as you have raced the majority of the stage before it comes to a point in the stage when it's about just getting home and making it to the finish within the time cut."
"So the ride then turns into more of a training ride really, because you are in a group, riding a solid tempo on the climbs and doing the descents super fast. On the valley roads, you'll all ride through and off. There is a not a huge amount of talking going on but the bigger the group, the more conversation that goes on, the smaller it is, the less talking there is."
Connor winning the British RR title
Career highlight performance wise?
I've seen Connor do some amazing rides and his win in the British Road Race championships was certainly top drawer when it comes to them but how does he rate his finishing the Tour de France?
"It's definitely up there" he replied. "I think any person who is not into cycling will still know of the Tour de France, so if I am out with family and friends or if I meet someone in a shop or barbers, and you say to them 'I'm a cyclist', the first question they will most likely ask you is "do you do the Tour de France because that's the race everyone knows".
"So now, having done the Tour de France, it is nice for them to know the level I am racing at. And I can proudly say I have completed it and because it's the biggest sporting event in cycling and a pinnacle of all sport, to have done that, I'm pretty proud of my achievement and want to do many more in the future".
Before he went and did a Tour de France, Connor went from riding and winning a round of the Tour Series at Redditch to riding for a Pro Conti team. What was it like going into the pro peloton I asked?
"It's crazy how it came about and I'm super grateful to everyone who made it happen and it shows riders out there that the doors can open at anytime and when they do, it's a case of taking that opportunity with both hands and I've not looked back since. It's going really good."
Connor's cousin Ben Swift, current British Road Race Champion following on from Connor's win, has been a pro for quite a few years now and has podiums in Milan San Remo to show just how bloody good he is. So I asked, did Connor dream of being a pro riding the Tour de France during the early years?
"Every cyclist wants to make it to the top of their sport and be racing in the biggest races, but so few make it for different reasons" explained Connor. "You need a lot of luck on your side. When I first started out like when I was with Dave Coulson (Cycling Sheffield), I was looking at the British Cycling categories and I went from 3rd to second to first cat and I was thinking when I get to Elite, and I'm getting tops 10s in Premier Calendar's, I should join a UCI Continental team."
"Once I had achieved that first goal and I was with Madison Genesis, it was a case of aiming at winning races for them and the next aim was to get results in UCI races. So I started on that and then I was thinking about taking it to the next level in the sport and going into a Pro Continental or World Tour team. So there's this constant progression of aims and not setting the aims too high at the start."
"It's about achieving the small objectives along way and ticking them off like when I joined Dave Coulson's team, I wanted to join a UCI team the next year. In all, I spent two or three years at amateur level in Elite sports teams just working myself up through the licence categories and then one year, you're getting top 20s in the big races, so you're thinking next year I'm going to get top 10s and the year after I want to start winning these races".
"Now I am starting that process in my head again. I haven't yet done a full professional season and for me, it's been about getting the experience and to see how I do in the finals where I have had a few top 20s. Now I have that experience, for the next two years (he's signed for the team for two more years) it's about trying to get top 10s in races and trying to sniff out a win. Having the experience in some of the bigger races, I know what to expect, and so I am always trying to set aims for myself."
Racing with the best of the best in the Tour
Those watching the Tour de France hour upon hour will see the breakaways and glimpses of the peloton chasing the break, but what was it like for Connor I asked? "It was strange because there was never really a day when it just rolls along" says Connor.
"The top six teams based on the GC will be at the front of the peloton and you'll have the team for the top rider on GC on the front and then the team of the rider second on GC, and so on. So each day for the first two weeks, we were sat fifth team in the line because Nairo was 5th on GC so it's not really that sociable as you're in a line all day until things kick off with a stressful moment in the race when you'll move up the side of the peloton and be alongside Jumbo Visa or UAE and there'll be some conflict there, fighting for position and it's pretty surreal".
What now …
Surreal indeed for a rider who not long ago (last year!) was riding rounds of the Tour Series and in 2020 has now finished the Tour de France looking after a GC contender for much of the race as well as racing alongside the likes of Pogacar, Roglic etc etc. What a transformation for a rider and the races they are doing.
So what next I asked Connor? "I'm back racing in Belgium in early October, then Amstel Gold, De Panne and I finish the season with Paris Roubaix. So I have some big races to finish with which is nice and the team are super happy. They were happy how I was climbing and happy with the job I was doing for Nairo when he was up there on GC. And also to see I had strong legs in the final of the Tour."
Connor in the mix with Nairo on his wheel with the likes of UAE and Jumbo Visma. Getty Images
In between, Connor will be out in groups of six in his home county of Yorkshire and no doubt inspiring young riders just like he was inspired by others not so long ago. He admits that when it came to domestic racing, Tom Stewart inspired him going from a strong rider in the Yorkshire chain gang to one of the strongest pros in the British peloton.
"I really used to look up to Tom Stewart and he inspired me UK wise and to see my cousin Ben competing at the top, anytime there was a training ride and he asked me to be there, I'd say I'm coming and I was surrounded by people who were better and that helps you improve so hopefully when chain gangs start again, hopefully I can inspire the younger riders too".
I am sure Connor is already inspiring young riders around the country to put in the hard yards to follow in his wheelmarks and if I had one of bit of advice for such young riders, it would also be to keep their feet on the ground like Connor because he is a truly good guy in the sport and I thank him for his time. Good luck in the coming races Connor!
---
---
Cycle Division's Shop
---
Send your results as well as club, team & event news here
---
Other Results on VeloUK (including reports containing results)

---
Other News on VeloUK