Mitchelton-SCOTT & Simon Yates committed to the fight for pink at Giro d'Italia starting on Saturday
News: Simon Yates heading to Giro
Mitchelton-SCOTT has named a well-rounded team to support recently crowned Tirreno-Adriatico champion Simon Yates in his quest for pink at the Giro d'Italia starting this Saturday.
Yates, who finished eighth overall in 2019 and spent 13 days in the Maglia Rosa in 2018, will return for the third consecutive year in an attempt to add another Grand Tour victory to his Vuelta a Espana win in 2018.
Mitchelton-SCOTT at the Giro d'Italia (3-25 October 2020):
Edoardo Affini (ITA, 24) – Grand Tour debutant
Brent Bookwalter (USA, 36) – 5th appearance
Jack Haig (AUS, 27) – 2nd appearance
Lucas Hamilton (AUS, 24) – 2nd appearance
Michael Hepburn (AUS, 29) – 5th appearance
Damien Howson (AUS, 28) – 2nd appearance
Cameron Meyer (AUS, 32) – 5th appearance
Simon Yates (GBR, 28) – 3rd appearance
The 28-year-old will be protected on the flat roads by the likes of Australian's Michael Hepburn and Cameron Meyer and Grand Tour debutant Edoardo Affini. The experience of American Brent Bookwalter and Australian Damien Howson with guide the Briton in transitional phases before the climbing legs of Australian duo Jack Haig and Lucas Hamilton take over in the higher mountains.
The Course:
The 2020 Giro d'Italia will cover 3497.9km across 21 stages, with 64.9 time trial kilometres split between three stages of which two book-end the race.
The first of the mountain challenges arrives early in week one, on day three up to Mt Etna, and is followed by five other major mountain-top finishes and a number of uphill kicks.
Our Race History:
In the past eight years Mitchelton-SCOTT has claimed 14 stage victories, worn the pink leader's jersey for 25 days and had a top general classification position of second in 2016 at the Giro d'Italia.
Yates alone has spent 13 days in the Maglia Rosa, during which time he won three stages. His best overall result is eighth in 2019.
Simon Yates: "Tirreno was a great victory and I'm very proud of what I accomplished there but the big goal has always been the Giro, so I hope I can hold my form from there until the end of the Giro.
"Since then, I have returned to altitude in Andorra to finish my preparation at home, so that I can hit two birds with one stone; spending some much needed time at home, while still preparing the best way possible to arrive in a great space for the Giro.
"The Giro is a hard and unpredictable race. You need to be ready at any moment to adapt the strategy to prepare for victory. Normally at the Giro the weather is getting better day-by-day as we start in Spring and approach summer, whereas this year will be the complete opposite. I'm expecting some bad weather this year and I'm mentally prepared for that.
"I'm very happy with the team we have assembled. The team is basically our team from Tirreno where we worked extremely well together and that is very important going forward into the Giro, to have the understanding of how each other work together on and off the bike.
"I'm excited to get started with the boys and can't wait to be there in Sicily."
Matt White – Head Sport Director:
"Regardless of the result in Tirreno, we were always going to come in as one of the favourites. We haven't hid the fact that Simon is motivated to try to win the Giro, it's a race we came close to winning in 2018 and I think we've continued to learn since then. As a unit, we're going back knowing what we are capable of – you do learn from your mistakes and your experiences and a lot of water has passed under the bridge since 2018.
"It's not rocket science, but it's going to be about consistency over three weeks. It's the toughest of the three Grand Tours; we have a hard start, a hard finish and a lot of kilometres in between.
"The 65km of time trialling is substantial, especially in the modern era where you don't see that many Grand Tours with this much time trialling, and it has an effect on our tactics.
"We're going up against a world-class time trialler in the leader of INEOS, Geraint Thomas. The rest of our rivals are in a similar bracket to Simon and we will all be looking to limit our losses in those three time trials and take opportunities on the climbs when they are there.
"All of the climbers need to be aggressive, including us. When and where, and from who, will be interesting but we're going to have to take time."
Mitchelton-SCOTT – Giro Team Stats:
Youngest rider: Edoardo Affini (24)
Oldest rider: Brent Bookwalter (36)
Average Age: 28.5years
Giro d'Italia debutants: Edoardo Affini (Grand Tour debut)
Most Giro appearances: Brent Bookwalter, Michael Hepburn & Cameron Meyer (5)
Total Giro appearances: 24
2020 Giro d'Italia – Stage Details:
Saturday, 3 Oct: Stage 1 – Monreale to Patermo TT, 15.1km
Sunday, 4 Oct: Stage 2 – Alcamo to Agrigento, 149km
Monday, 5 Oct: Stage 3 – Enna to Etna, 150km
Tuesday, 6 Oct: Stage 4 – Catania to Villafranca Tirrena, 140km
Wednesday, 7 Oct: Stage 5 – Miletus to Camigliatello Silano, 225km
Thursday, 8 Oct: Stage 6 – Castrovillari to Matera, 188km
Friday, 9 Oct: Stage 7 – Matera to Brindisi, 143km
Saturday, 10 Oct: Stage 8 – Giovinazzo to Vieste, 200km
Sunday, 11 Oct: Stage 9 – San Salvo to Roccoraso, 207km
Monday, 12 Oct: REST DAY
Tuesday, 13 Oct: Stage 10 – Lanciano to Tortoreto, 177km
Wednesday, 14 Oct: Stage 11 – Porto Sant'Elpidio to Rimini, 182km
Thursday, 15 Oct: Stage 12 – Cesenatico to Cesenatico, 204km
Friday, 16 Oct: Stage 13 – Cervia to Monselice, 192km
Saturday, 17 Oct: Stage 14 – Conegliano to Valdobbiadene TT, 34.1km
Sunday, 18 Oct: Stage 15 – Base Area Rivolto to Piancavallo, 185km
Monday, 19 Oct: REST DAY
Tuesday, 20 Oct: Stage 16 – Udine to San Daniele del Friuli, 229km
Wednesday, 21 Oct: Stage 17 – Bassano to Madonna di Campiglio, 203km
Thursday, 22 Oct: Stage 18 – Pinzolo to Cancano Lakes, 207km
Friday, 23 Oct: Stage 19 – Morbegno to Asti, 253km
Saturday, 24 Oct: Stage 20 – Alba to Sestriere, 198km
Sunday, 25 Oct: Stage 1 – Cernusco sul Naviglio to Milan, 15.7km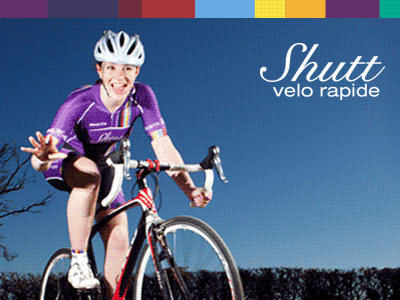 ---
---
Cycle Division's Shop
---
Send your results as well as club, team & event news here
---
Other Results on VeloUK (including reports containing results)

---
Other News on VeloUK