The CCC Pro Team will line up at the Giro d'Italia targeting stage wins when the second Grand Tour of the season gets underway in Sicily this Saturday, 3 October
Team News: CCC Target Stages in Giro
CCC Team will line up at the Giro d'Italia targeting stage wins when the second Grand Tour of the season gets underway in Sicily this Saturday, 3 October. Lead Sports Director Gabriele Missaglia said the diverse stage profiles provide numerous opportunities for CCC Team's eight riders.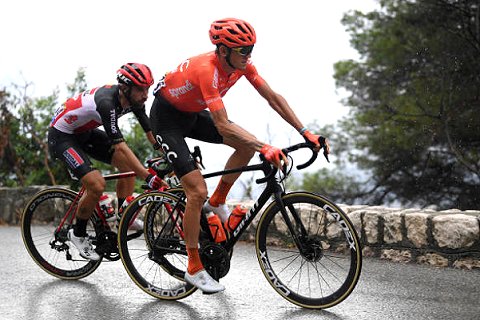 "We are lining up at the Giro d'Italia with a mix of experienced riders and Grand Tour debutants with our primary focus on stage wins. We have Ilnur Zakarin leading the team so we will keep an eye on the General Classification but this will be Ilnur's first race back since his crash at the Tour de France so we will be conservative in our approach. Of course, Ilnur won a stage at last year's Giro d'Italia so we are aiming to repeat his success again this year," Missaglia said.
"In terms of climbers, we have Víctor de la Parte who is in good shape and Grand Tour debutants Attila Valter, fresh from his win at the Tour of Hungary, and Kamil Małecki, who had great form at the Tour de Pologne. Josef Černý, Kamil Gradek, Pavel Kochetkov, and Joey Rosskopf give the team multiple cards to play in breakaways and the three time trials are great opportunities for our national champions Černý and Gradek to test their form.
A Giro d'Italia in October will be special and the weather can definitely play a big role in shaping the race so we will see what happens the further north we go. We are motivated to race aggressively and hopefully come away with a stage win by the time we reach Milan."
…. continued after the advert.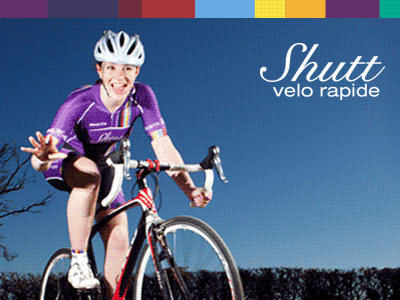 CCC Team at the Giro d'Italia (3-25 October):
Josef Černý (CZE) – 2019
"I am really happy and motivated to participate in the Giro d'Italia as it's always a big honor to line up at a Grand Tour. Obviously, it's a different Giro d'Italia than last year with the COVID situation and a different date than usual. I hope to achieve some good results and show the CCC Team jersey in the best way possible. I already have some stages in my mind but I need to discuss them with Marco Pinotti and the Sport Directors, and we will see how the race develops. For sure, I want to show my national time trial jersey as there are three time trials, and feature in some of the breakaways."
Víctor de la Parte (ESP) – 2017-19
"I am really excited to take part in this year's edition that looked impossible a few months ago. It looks like it will be a really hard race, especially as we are all extra motivated and hope the weather is on our side. My goal is to continue with the level I have had at the races before and enjoy the Giro d'Italia as I usually do."
Kamil Gradek (POL) – 2019
"To have a Grand Tour in October is definitely something new for everyone but for me, it will be only the second time starting in such a race so May or October probably won't make much difference. My motivation is really high especially as we haven't raced much this year. A lot of the recent races and the last few weeks have been used to polish the form for the World Championships and the Giro d'Italia.
It's hard to talk about any specific goals but, of course, winning a stage would be a dream. But whether the legs will allow it, the race will show. We have three time trials so I am definitely wanting to do well in those and try my luck in a few breakaways. The third week is really hard and definitely not suited to me so I will almost treat the race as a two-week Grand Tour and give it my best."
Pavel Kochetkov (RUS) – 2015-17
"First of all, I am happy that the Giro d'Italia will take place this year and, of course, I am happy to participate in my first Grand Tour with CCC Team. Despite the interruption in the race season, my preparation was almost the same as always with big blocks of training, and some good races which were all really hard and fast after the season restarted. I'm looking forward to working for the team and hopefully we can come away with some nice results."
Kamil Małecki (POL) – First participation
"Lining up at the Giro d'Italia is a dream come true. I have always wanted to race a Grand Tour and I am very happy to have the chance this year. I think my form is good going into the Giro. I trained very hard at home because It's my favorite płace to train and I was feeling good so I hope that at the Giro it will be even better. My goal is to help my teammates as much as possible and, of course, I also want to fight and go in the breakaways. We will see what happens in the race and when the best opportunities come."
Joey Rosskopf (USA) – 2016-17
"I'm really excited that we've made it this deep into the new season, and even more so to keep the momentum rolling into the Giro d'Italia. Of course it's peculiar to be starting this race in October, but maybe cycling can benefit from a little change in routine once in a while. I was able to start off with plenty of race days in August and felt like I was on the upswing the whole time.
Since then my time at home has turned into more of a search for the balance between training and staying healthy. Regardless, I can't wait to link up with the team in Palermo and start this race off aggressively, seizing any opportunity that comes our way."
Attila Valter (HUN) – First participation
"Racing the Giro d'Italia is the biggest thing in my career to date. Even a year ago, I couldn't expect this step so early. It was more than a decade ago since the last Hungarian started in a Grand Tour, so it's a huge thing for the country as well. I trained hard in the winter to be at the Grande Partenza in my home city, Budapest, and although the pandemic crushed this dream, I'm happy I proved good enough to start this iconic race, despite it not starting in Hungary this year.
I am ready, the shape is good, and I want to make this debut Grand Tour one to remember with good results and a nice experience. I'm definitely nervous as I think everyone who starts their first Grand Tour is. Most of the stages look hard which can be great for me as there are many opportunities for climbers and breakaways. I think we have a great roster so it will be a super month with the team and I'm ready to learn from my teammates."
Ilnur Zakarin (RUS) – 2015 (Winner stage 11), 2016-17, 2019 (Winner stage 13)
"I am happy to participate in the Giro d'Italia this year because this is the race where my professional career really began. During the Tour de France I broke a rib so it will be hard for me at the beginning of the Giro as I need to get back into the race rhythm and see how it is. But from the second week I hope to be in good shape and will try to win a stage."
Sports Directors: Gabriele Missaglia (ITA), Fabio Baldato (ITA)
---
---
Cycle Division's Shop
---
Send your results as well as club, team & event news here
---
Other Results on VeloUK (including reports containing results)

---
Other News on VeloUK