The first of two rounds of the National Trophy Cycle Cross is this weekend in Cumbria at the Westmorland County Showground
This weekend: National Trophy 1 (West Morland)
Elite-level cyclo-cross makes its return this weekend, with the first event of the Cyclo-cross National Trophy Series at Westmorland County Showground from 3 – 4 October. The event will feature a range of new measures to ensure the safety of riders, their families and event volunteers, while retaining the key features of racing which have seen the discipline's popularity flourish in recent years.
Round two is in York from 12 – 13 December. The 2021 National Cyclo-cross Championships is scheduled to take place in Crawley from 9 – 10 January.
Organiser of this weekend's event at Westmorland County Showground, Dave Haygarth, said: "It's been a really busy few months' planning. Working within guidelines is what we event organisers do but dealing with the changing situation with the pandemic has been a challenge. However, the alternative would have been to given in and I'm delighted we've been able to continue working on the event for everyone passionate about cyclo-cross.
"I, and all the volunteers involved, do this because we love the sport – simple as that. Dealing with COVID-19 has just meant that we have to work harder to make events like this as safe as possible and it's come together so well".
Dave Haygarth competing a few weeks ago in Yorkshire.
2020-21 SEASON: ROUND 1 – WESTMORLAND 3-4 OCTOBER
RACE 1: SATURDAY 09:35 VETERAN MEN 50+
09:20 Veteran Men 60+
73 Dave McMullen Cotswold Veldrijden
74 Michael Davies Pedal Power Loughborough
75 Chris Watts Matlock CC
76 Malcolm Cross Velo Club Venta
77 Roy Hunt Team Kinesis UK
78 Barry Kipling MTS Cycle Sport
79 Gary Rowing-Parker Solihull CC
80 Brian Gough Southport CC
81 Clifford Featherstone MTS Cycle Sport
82 Peter Murray Salford Cycling Club
83 Derek Schofield Rossendale RC
84 Colin Blacklock Muckle Cycle Club
85 Paul Thornton VOST
86 John Ginley Shibden Cycling Club
87 Donald Gray Cardiff JIF
88 Alistair Dow Peebles CC
89 Jeremy Toy Dundee Wheelers CC
90 Geoff Robinson Team Lusso
91 Adrian Watts Rossendale RC
92 Graham Wright Rossendale RC
93 Federico Puga Mid Devon CC
94 Andrew Roberts Cycling Team Dakservice
95 Colin Murley Derwentside CC
09:21 Veteran Men 50-59
1 Simon Hale Army Cycling Union
2 Nigel Gregory 8point8 Group
3 Grant Johnson
4 Carl Jackson Ellmore Factory Racing
5 Nicholas Craig SCOTT Racing
6 Andrew Peace Shibden Cycling Club
7 Rob Watson SKCC
8 Timothy Davies CC Abergavenny/JP Signs & Print
9 Jeremy Parsons Brighton Excelsior CC
10 John Elwell www.Zepnat.com RT – Lazer helmets
11 Ian Knights
12 Mick Style Element Cycling Team
13 Bill Kay MTS Cycle Sport
14 Michael Burdon PH-MAS/Paul Milnes Cycles
15 Andrew Cracknell Pedalon.co.uk
16 Andrew Johnston Clifton CC
17 Stephen Wilkinson TWB – ON TIME RACE TEAM
18 Russell Bayliss GS Metro
19 Mike Simpson
20 Steven Henshall Port Sunlight Whls CC
21 Chris Hutchings Velo Club Venta
22 Kevin Dawson RTD/J'sCycleShack
23 Michael Murray
24 Gary Strickland VC Long Eaton
25 Anthony Matthews Paul Milnes – Bradford Olympic RC
26 Jim Davies Keswick Bikes – KMB
27 Thomas Bardgett Beacon Wheelers
28 Peter Goy Louth Cycle Centre
29 Keith Siddle Reifen Racing
30 Stephen Crawford Dunfermline CC
31 Sean Hoban Velo Club Cumbria
32 Robert Allen Leisure Lakes Bikes.com
33 Graeme Gow Team Andrew Allan Architecture
34 Martin Peace Shibden Cycling Club
35 Alan Parsons Bolsover & District Cycling Club
36 Steve Coombs Rockingham Forest Whls
37 Joseph Heywood Horwich CC
38 Craig Tabiner Port Sunlight Whls CC
39 Julian Howell Gala Cycling Club
40 David Smith Kendal Cycle Club
41 John Wood www.cyclocrossrider.com
42 David Jennaway
43 Calvin Price Dunfermline CC
44 Dave Phillips Cotswold Veldrijden
45 Andrew Edmond Ashburn Wealth
46 Konrad Manning www.cyclocrossrider.com
47 Greg Vallance Cheshire Maverick CC
48 Scott Heyhoe Farnborough & Camberley CC
49 David Gamble Bury Clarion Cycling Club
50 Robin Murray Buxton CC/Sett Valley Cycles
51 David Jackson Chorley Cycling Club
52 Craig MacWilliam RC Cumbernauld & Kilsyth
53 Tom Nicholson Hoddom Velo
54 Darren Parsons 3C Payment sports
55 Ian Brown Whitby Wheelers CC
56 Steven Smales Onimpex Bioracer RT
57 Brian Tear Team Jewson-M.I.Racing
58 Neil Mansfield Magspeed Racing
59 David Kent Whitby Wheelers CC
60 Steffan Chandler Horwich CC
61 John Hines 3C Payment sports
62 Keith Law Lakes RC
63 Patrick Hayes Hub Velo
64 Patrick Boulton Winchcombe CC
65 Jason Whiteley Chorley Cycling Club
66 Simon Fox Port Sunlight Whls CC
67 Richard Watts Rossendale RC
68 Michael Thomson Deeside Thistle CC
69 Duncan Mcminn Kendal Cycle Club
70 Andy Porter Horwich CC
71 Graham Rogerson Gower Riders
72 Carl Nelson Team JMC
RACE 2: SATURDAY 11:40 VETERAN WOMEN
Veteran Women 40-49
1 Kate Eedy Team Empella Cyclo-Cross.Com
2 Lucy Siddle Reifen Racing
3 Caroline Reuter Dulwich Paragon CC
4 Karen Heppenstall KTM UK Factory MTB Team
5 Caroline Harvey Peebles CC
6 Verity Appleyard Brotherton Cycles
7 Catherine Litherland Holmfirth Cycling Club
8 Helen Jackson Kendal Cycle Club
9 Lindsay Newman Pedal Power Loughborough
10 Alison Kinloch PH-MAS/Paul Milnes Cycles
11 Chloe Dilks Team Empella Cyclo-Cross.Com
12 Emma Payne Fossa Racing
13 Caroline Mansfield Magspeed Racing
14 Julia Behnsen Port Sunlight Whls CC
15 Donna Goodwin Louth Cycle Centre
16 Claire Hughes Dynamic Rides CC
17 Claire Weller Barrow Central Wheelers
18 Virginia Phillips Cotswold Veldrijden
Veteran Women 50-59
19 Kate Dixon Oscar Bravo CC
20 Tracy Wilkinson-Begg TWB – ON TIME RACE TEAM
21 Alison Bagnall Stratford CC
22 Elizabeth Clayton RT23
23 Maddi Smith Bolsover & District Cycling Club
24 Louise Gibson North Argyll Cycle Club
25 Helen Pattinson Montezuma's Race Team
26 Helen Dussek Garden Shed UK-SCOTT-Verge Sport
27 Zoe Codd Nottingham Clarion CC
28 Nicola Kent Whitby Wheelers CC
Veteran Women 60+
29 Nicola Davies www.cyclocrossrider.com
RACE 3: SATURDAY 13:00 VETERAN MEN 40-49
1 Paul Lloyd Banjo Cycles/Raceware/Specialized
2 Tony Fawcett SCOTT Racing
3 Adrian Lansley Pedalon.co.uk
4 Neil Ellison Specialized Ruislip
5 Crispin Doyle Montezuma's Race Team
6 Robert Jebb Hope Factory Racing
7 James Thompson Magspeed Racing
8 Dave Powell Horwich CC
9 James Allaway Pedalon.co.uk
10 Andrew Taylor C and N Cycles RT
11 Lewis Craven
12 Nicholas Popham ROTOR Race Team
13 David Morris Harrogate Nova CC
14 Morgan Donnelly Allen Valley Velo
15 Dominic Rorke Didcot Phoenix CC
16 Phillip Craker Barrow Central Wheelers
17 Richard Knowles
18 Scot Easter Magspeed Racing
19 Stuart Wearmouth Vieri Velo RC
20 Robert Thackray Paul Milnes – Bradford Olympic RC
21 Paul Oldham Hope Factory Racing
22 Richard Skinner Blumilk.com
23 Jason Painton
24 Greg Simcock CC Luton
25 Philip Simcock Team JMC
26 David Ogden Deeside Thistle CC
27 Ross Litherland Horwich CC
28 David Lines Wheelbase CabTech Castelli
29 Nigel Wood Kendal Cycle Club
30 Arthur Wilson Ilkley Cycling Club
31 James Paradine
32 Andy Collis Cero – Cycle Division Racing Team
33 Ian Taylor Shibden Cycling Club
34 Mark Robbins Scunthorpe Polytechnic CC
35 Graeme Wardale South Shields Velo Cycling Club
36 Paul Colling Ribble Valley Juniors Cycling Club
37 Christopher Smith
38 David Mitchinson Cinnamon Cafe-Contour Cycles SDRT
39 Richard Edge Nottingham Clarion CC
40 Phil Smith Lakes RC
41 Glen Turnbull MTS Cycle Sport
42 Mathew Livesey
43 Nigel Dilks Team Empella Cyclo-Cross.Com
44 Robert Wimble Drogon Racing Team
45 Christian Nightingale Nottingham Clarion CC
46 Timothy Peters Horsham Cycling
47 Nick Taylor Red Rose Olympic CC
48 Ben Martin Here Come The Belgians
49 Mark Wood Kendal Cycle Club
50 Ian Cliffe Ilkley Cycling Club
51 Adam Robertson Blumilk.com
52 Andrew Whiteside Ilkley Cycling Club
53 Adrian Dalgleish Lune Racing Cycling Club
54 Stephen Bradbrook Marsh Tracks Racing – Trek
55 Philip Wilkinson
56 Michael Greaney Stockport Clarion CC
57 Alistair Fisher
58 Chris Thomas North Cheshire Clarion
59 Ronnie Batey Derwentside CC
60 Robert Braithwaite Red Rose Olympic CC
61 Chris Watson Glasgow Nightingale CC
62 Ben Reidy Cycle Club Ashwell (CCA)
63 Dan Hurst Ruthin Cycling Club
64 Robert Holmes Lanark Race team
65 James Corden
66 John Dodgin Wheelbase CabTech Castelli
67 David Grindley North Cheshire Clarion
68 Marcus Fielden Macclesfield Wheelers
69 Graham Carrick Barrow Central Wheelers
…. continued after the advert.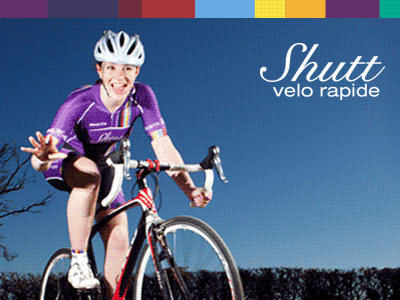 RACE 4: SATURDAY 15:20 YOUTH GIRLS
15:20 Youth Under 16 Girls
1 Niamh Murphy Liv Cycling Club – Halo Cycles
2 Libby Bell Leicester Forest CC
3 Hope Inglis JRC-Shutt-Ridley Race Team
4 Emily Carrick-Anderson T-Mo Racing
5 Freya Whiteside PH-MAS/Paul Milnes Cycles
6 Elizabeth McKinnon Derwentside CC
7 Matilda McKibben Team SB Hub
8 Ella Jamieson Clifton CC
9 Evie Steed Sherwood Pines Cycles Forme
10 Kacey Eyeington Mountain Goat Performance Coaching
11 Eva Newby Cog Set Papyrus Racing Club
12 Christina Mcgorum Una Forza Racing
13 Abigail Miller WXC World Racing
14 Heather Robinson Hetton Hawks Cycling Club
15 Hannah McClorey North Cheshire Clarion
16 Amy Mourne RFDA
17 Morgan Leeming-Sykes Paul Milnes – Bradford Olympic RC
18 Lotty Dawson Team Milton Keynes
19 Georgina Pasmore Avid Sport
20 Beatrix Kiehlmann Falcons Cycling Club Bishopbriggs
21 Phoebe Skinner Derwentside CC
22 Florence Greenhalgh East Bradford Race Team
23 Carys Lloyd VC Londres
24 Lucy Glover Derwentside CC
25 Imogen Wolff Shibden Cycling Club
26 Cat Ferguson Shibden Cycling Club
27 Greta Carey Palmer Park Velo RT
28 Amelia Cebak Team Milton Keynes
29 Bethany-Ann Jackson Leicester Forest CC
30 Daisy Taylor Royal Albert CC
31 Daisy Freer Stockton Wheelers CC
32 Melissa Cooper Jam Cycling RT coached by BPC
33 Imogen Cox Bicester Millennium CC
34 Millie Thomson Deeside Thistle CC
35 Alice Colling Ribble Valley Juniors Cycling Club
36 Aoife Bakovic Scott Quanta Racing
37 Rebecca Woodvine Mid Shropshire Wheelers
38 Ellen Phillips Welwyn Wheelers CC
39 Amy Scott Holmfirth Cycling Club
40 Esther Wong Salt Ayre Cog Set
41 Mia Rutterford Iceni Velo
42 Amy Kolbert Witham Wheelers Cycling Club
43 Ellie Harrison Clifton CC
44 Georgette Rand Velo Club Lincoln
45 Harriette Taylor Newport Shropshire CC
46 Isla Glossop Bolton Hot Wheels CC
47 Layla Bradbrook Marsh Tracks Racing – Trek
48 Isabel Mayes Cleveland Wheelers CC
49 Amelia Cleathero Racing Metro 15
50 Megan Plews Hetton Hawks Cycling Club
51 Jamie Leigh Lloyd Liverpool Braveheart Bicycle Club
52 Lily Brindle Sportcity Velo
53 Megan Wilkinson East Bradford CC
54 Anna Cooke Hetton Hawks Cycling Club
15:21 Youth Under 14 Girls
55 Anna Patterson Palmer Park Velo RT
56 Faye Williams North Cheshire Clarion
57 Tulsi Bakrania WXC World Racing
58 Emily Miller WXC World Racing
59 Arabella Blackburn Deeside Thistle CC
60 Megan Lloyd Harry Middleton Cycling Club
61 Gabby Scott North Cheshire Clarion
62 Zoe Parker Solihull CC
63 Ella Tandy Solihull CC
64 Madeline Moorhouse Smith Bronte Tykes Cycling Club
65 Erin Boothman East Kilbride Road Club
66 Ellie Mitchinson Cycle Club Ashwell (CCA)
67 Grace Ward Mid Devon CC
68 Lacey Holmes Lanark Race team
69 Harriet Greensill Rapid Racer Products
70 Lauren Charles Charlotteville CC
71 Molly Jones Sutton Cycling Club/ C & N Cycles
72 Elena Green Huddersfield Star Wheelers
73 Josephine Hurst Rhyl Cycling Club
74 Anna Lloyd VC Londres
75 Phoebe Taylor Eastlands Velo
76 Aelwen Davies Towy Riders
77 Lola Arnold WXC World Racing
78 Joscelyn Kennedy Royal Albert CC
79 Esme Glossop Bolton Hot Wheels CC
80 Elsie Haygarth Wheelbase CabTech Castelli
81 Ciara Bakovic Sutton Cycling Club/ C & N Cycles
82 Daisy Wilkinson Edinburgh RC
83 Gemma Newall Cycle Derby CC
84 Bethany Goodwin Louth Cycle Centre
85 Patience Lamb Lyme RC
86 Megan Cherry Leicester Forest CC
RACE 5: SATURDAY 17:20 YOUTH BOYS
17:20 Youth Under 16 Boys
1 Max Greensill Hope Factory Racing
2 Oliver Akers Garden Shed UK-SCOTT-Verge Sport
3 Thomas Wadsworth WORX Factory Racing
4 Ioan Oldfield Marsh Tracks Racing – Trek
5 Daniel Lloyd VC Londres
6 Oliver Peace Shibden Cycling Club
7 Shrish Bakrania VC Londres
8 Mark Lightfoot Welwyn Wheelers CC
9 Daniel Porter Bolton Hot Wheels CC
10 Scott Fisher Una Forza Racing
11 Reuben Oakley Edinburgh RC
12 Corey Whiteford Lanark Race team
13 Robin Steer Welwyn Wheelers CC
14 Raphael John Tabiner Innovation Racing
15 John Cull Cog Set Papyrus Racing Club
16 Ethan Grimshaw North Cheshire Clarion
17 Tomos Pattinson Halesowen A & CC
18 Jasper Dilks Team Empella Cyclo-Cross.Com
19 Sebastian Grindley North Cheshire Clarion
20 Ben Coppola Four4th
21 Joseph Cosgrove PH-MAS/Paul Milnes Cycles
22 Alfie Amey DB Racing
23 Spencer Corder ROTOR Race Team
24 Oscar Martin ROTOR Race Team
25 Lewis Tinsley ROTOR Race Team
26 Callum Evans Sleaford Whls CC
27 Joshua Jackson Team Ohten Aveas
28 Alfie Davies A Cycling
29 Ethan Storti Welwyn Wheelers CC
30 Alex Taylor Pedalon.co.uk
31 Edward Charles WORX Factory Racing
32 Callum Watson East Bradford Race Team
33 Rory Laidlaw Peebles CC
34 Benjamin Livesey Cog Set Papyrus Racing Club
35 Akhil Kolnaty Solihull CC
36 Dan Eastham Red Rose Olympic CC
37 Harry Howlett Hadleigh MTB Club
38 Otto Chilton Derby Mercury RC
39 Ryan Downes Ribble Valley Juniors Cycling Club
40 Finn Mason West Lothian Clarion CC
41 Harry Ellison Shibden Cycling Club
42 Sam Slater Bolton Hot Wheels CC
43 Douglas Main Derby Mercury RC
44 Arlo Carey Palmer Park Velo RT
45 Oscar Taylor Clifton CC
46 Luke Williams North Cheshire Clarion
47 Jacob Bush Bourne Whls CC
48 Archie Bracewell Cycle Club Ashwell (CCA)
49 Cody Lee Hetton Hawks Cycling Club
50 Campbell Mackintosh Nevis Cycles Racing Team
51 Evan McKenzie West Lothian Clarion CC
52 Oscar Heslop Team Milton Keynes
53 Thomas White Wolverhampton Wheelers
54 Arran Robinson Hetton Hawks Cycling Club
55 Finlay Taylor Royal Albert CC
56 Jack Shanley Cog Set Papyrus Racing Club
57 Jack Parnaby Shibden Cycling Club
17:21 Youth Under 14 Boys
58 Oscar Amey DB Racing
59 Peter Carpenter Sutton Cycling Club/ C & N Cycles
60 Seth Jackson Kirklees Cycling Academy
61 Tom Carson Dyffryn Conwy
62 Arran Cairns Derwentside CC
63 Alex Hart Mid Shropshire Wheelers
64 Finlay Woodliffe Welwyn Wheelers CC
65 Innes McDonald Edinburgh RC
66 Adam Jones Banjo Cycles/Raceware/Specialized
67 Charlie Hoyle Ashfield RC
68 Ryan Oldfield Redditch Road & Path CC
69 Mak Larkin ROTOR Race Team
70 James Ingham Green Jersey cc RT
71 Matthew Bell Kirklees Cycling Academy
72 Mackenzie Riley Kirklees Cycling Academy
73 Tom Jackson Newport Shropshire CC
74 Matthew Kent Velo Club Lincoln
75 Noah Ellison Shibden Cycling Club
76 Declan Oldham Hope Factory Racing
77 Samuel Greenwell Solihull CC
78 Cian Evans The Bulls
79 Oliver Barker Bronte Tykes Cycling Club
80 Sam Budd CTWYCC
81 Daniel Phillips WORX Factory Racing
82 Ben Scott Racing Metro 15
83 Jesse Bradley Lichfield City CC
84 Oliver Oldham Salt Ayre Cog Set
85 Luca Bednarek Kirklees Cycling Academy
86 Jamie Stewart Shibden Cycling Club
87 Harry Gilligan Shibden Cycling Club
88 Oliver Roberts Derby Mercury RC
89 Samuel Brownsword Solihull CC
90 Luke Carrington
91 Samuel Ridgment Sotonia CC
92 Matthew Peace Shibden Cycling Club
93 Lucas Elwell East Bradford CC
94 Harry Snaith Derwentside CC
95 Charlie Williams Dyffryn Conwy
96 Noah Parnaby Shibden Cycling Club
97 Freddie Dixon
98 William Popplewell Dyffryn Conwy
RACE 6: SUNDAY 09:30 JUNIOR WOMEN
1 Millie Couzens PH-MAS/Paul Milnes Cycles
2 Lotta Mansfield Cero – Cycle Division Racing Team
3 Ellen Bennett Team Flamme Rouge P/b Grenade
4 Roisin Lally Scott Quanta Racing
5 Bethany Barnett Awol
6 Lily Young PH-MAS/Paul Milnes Cycles
7 Chloe Hinchliffe RFDA
8 Martha Lebentz Tofauti Everyone Active
9 Holly Bradbrook Marsh Tracks Racing – Trek
10 Erin Murphy Deeside Thistle CC
11 Ella Maclean-Howell Cardiff JIF
12 Madeline Cooper Jam Cycling RT coached by BPC
13 Daphne Jones Cero – Cycle Division Racing Team
14 Elena Day Solent Pirates
15 Morven Yeoman Cero – Cycle Division Racing Team
16 Alice Orgill Team Empella Cyclo-Cross.Com
17 Erin Corrigan KTM UK Factory MTB Team
18 Lucy Dalgleish Cog Set Papyrus Racing Club
19 Eilidh Shaw Edinburgh RC
20 Eleanor Bolton Lee Valley Youth Cycling Club
21 Madeleine Osborn Abergavenny Road Club
22 Katie Hadnum RFDA
23 Sally Walsh
RACE 7: SUNDAY 10:40 JUNIOR MEN
1 Joseph Blackmore ROTOR Race Team
2 Ben Chilton Derby Mercury RC
3 Samuel Howes Sleaford Whls CC
4 Adam Bent Green Jersey cc RT
5 Michael Newall Team Empella Cyclo-Cross.Com
6 Charlie Johnson Fast Test Racing Team
7 Flynn Gregory Derby Mercury RC
8 Bryn Richards Brother U.K – Cycle Team OnForm
9 Sam Nanopoulos Montezuma's Race Team
10 Joe Thorp HUUB Ribble Performance Academy
11 Dexter Leeming-Sykes Paul Milnes – Bradford Olympic RC
12 Spencer Davies CC Abergavenny/JP Signs & Print
13 Ben Houlihan
14 Gareth Davies Team Vision Innovative Leisure
15 Ben Flanagan Derwentside CC
16 William Dykes Cog Set Papyrus Racing Club
17 Jake Edwards Cog Set Papyrus Racing Club
18 Andrew Turner West Lothian Clarion CC
19 Patrick Kiehlmann Falcons Cycling Club Bishopbriggs
20 Sam Daniels Cycle Club Ashwell (CCA)
21 Tom Blenkinsop Paul Milnes – Bradford Olympic RC
22 Edward Corden Glossop Kinder Velo Cycling Club
23 Daniel Hepton Paul Milnes – Bradford Olympic RC
24 Joseph Smith Iceni Velo
25 Nathan Smith Birkenhead North End CC
26 Callum Laborde Iceni Velo
27 Huw Buck Jones KTM UK Factory MTB Team
28 Jamie Gostick Banjo Cycles/Raceware/Specialized
29 Ferdie Parsons VC Jubilee
30 Ben Askey Backstedt Bike Performance Race Club
31 Griff Lewis Caffi Gruff
32 Bjoern Koerdt All Terrain Cycles Ride In Peace
33 Oliver Halliday The Bike Rack CC
34 Jude Chamberlain Team Jewson-M.I.Racing
35 Tom Scott Trek Sheffield Fox Valley
36 Ben Ramsden All Terrain Cycles Ride In Peace
37 Nathan Cracknell Pedalon.co.uk
38 Harry Jordan Cog Set Papyrus Racing Club
39 Sullivan Berry ROTOR Race Team
40 Alex Galpin Bourne Whls CC
41 Alessandro Sella Lee Valley Youth Cycling Club
42 Frederick Fuller Edinburgh RC
43 William Ryan Solihull CC
44 Fred Meredith Hafren CC
45 Toby Brown Welwyn Wheelers CC
46 Oscar Pratt Velo Club Venta
47 Ben McMullen Sprockets Cycle Shop Race Team (Scotland)
48 Matthew Wilson Team Milton Keynes
49 Dan Galpin Bourne Whls CC
50 Oliver Coughlan Shibden Cycling Club
51 Daniel Wood All Terrain Cycles Ride In Peace
52 Sam Chisholm West Lothian Clarion CC
53 Oliver Tandy Solihull CC
54 Joe Brookes Halesowen A & CC
55 Owen Thompson Paul Milnes – Bradford Olympic RC
56 Daniel Holmes Derwentside CC
57 Joel Maclean-Howell
RACE 8: SUNDAY 13:10 ELITE & U23 WOMEN
1 Sophie Thackray Garden Shed UK-SCOTT-Verge Sport
2 Bethany Crumpton CX Syndicate
3 Ffion James Hope Factory Racing
4 Xan Crees Team Empella Cyclo-Cross.Com
5 Kate Eedy Team Empella Cyclo-Cross.Com
6 Amy Perryman Hargroves RT
7 Emily Ashwood Awol
8 Katie Scott CAMS-Tifosi
9 Amira Mellor Albion Cycling Co
10 Alderney Baker Team Empella Cyclo-Cross.Com
11 Victoria Peel Pendle Forest CC
12 Abbie Manley Campinense – Velo Performance
13 Josie Nelson Cero – Cycle Division Racing Team
14 Maddie Wadsworth Team RYTGER powered by Cykeltøj-Online.dk
15 Amelie Wayte Cero – Cycle Division Racing Team
16 Ellie Dilks Team Empella Cyclo-Cross.Com
17 Gemma Felstead Lovelo Squadra Donne
18 Kerry MacPhee
19 Jessica Cobbe ROTOR Race Team
20 Madeleine Gammons Team Boompods
21 Connie Hayes Awol
22 Ishbel Strathdee Edinburgh RC
23 Joanne Thom Ronde Works Racing
24 Nichola Jackson
25 Natasha Reddy Bianchi Dama
26 Rachel Connerney KTM UK Factory MTB Team
27 Kate Taylor Wheelbase CabTech Castelli
28 Ruby Carleton Maindy Flyers CC
29 Sophie Earl Crimson Orientation Marketing RT
RACE 9: SUNDAY 14:50 ELITE & U23 MEN
1 Joshua Jones QSW Fenwicks
2 Giles Drake Wheelbase CabTech Castelli
3 James Swadling 8point8 Group
4 Ian Field CX Syndicate
5 Joe Coukham Prologue Racing Team
6 Jenson Young Saint Piran
7 Ben Turner Creafin-Fristads
8 Toby Barnes Cero – Cycle Division Racing Team
9 David Earth Rose Race Team
10 James Madgwick QSW Fenwicks
11 Tristan Davies Saint Piran
12 Tom Couzens Zappi Racing Team
13 Gary MacDonald Nevis Cycles Racing Team
14 Nick Blight Magspeed Racing
15 Samuel Morris Velo Schils – Interbike RT
16 Pete Matthews ClancyBriggs Cycling Academy
17 Lewis Craven
18 Cai Davies QSW Fenwicks
19 William Weatherill Hope Factory Racing
20 Nicholas Craig SCOTT Racing
21 Thomas Timberlake Dyson Cycles
22 James Edmond
23 David Duggan Wheelbase CabTech Castelli
24 Jack Parrish Forest Side Riders
25 Martin Woffindin Secret-Training.cc
26 Joseph Beckingsale Wales Racing Academy
27 Scott Chalmers Magspeed Racing
28 Finn Mansfield Cero – Cycle Division Racing Team
29 Robert Jebb Hope Factory Racing
30 Daniel Barnes Garden Shed UK-SCOTT-Verge Sport
31 Simon Wyllie Halesowen A & CC
32 Alec Gregory GSC BLAGNAC VS 31
33 Sam Freeman Montezuma's Race Team
34 William Truelove Abergavenny Road Club
35 Max Bolton QSW Fenwicks
36 Paul Oldham Hope Factory Racing
37 Felix Barker Hope Factory Racing
38 Barney Clacy Montezuma's Race Team
39 Bruce Johnston Coalville Wheelers CC
40 Richard Jones Ribble Weldtite Pro Cycling
41 Jimmy Smith Team Chronomaster
42 Harry McGarvie Ayr Burners Cycling
43 Fraser Ayears Welland Valley CC
44 Bruce Dalton Matlock CC
45 Neil Scott Deeside Thistle CC
46 Benjamin Horrobin Horwich CC
47 Scott Smith Biggar Cycling Club
48 Robin Godden Sunday Echappée
49 Dave Powell Horwich CC
50 Ian Lee Royal Air Force CA
51 Fletcher Adams University Of Portsmouth CC
52 Ryan Middlemiss
53 Richard Morgan Barrow Central Wheelers
54 Chris Main
55 Sam Kettlewell TS Racing
56 Phillip Pearce Hope Factory Racing
57 Josh Housley Team PB Performance
58 Joel Hawkins Solent Pirates
59 Max Gibbons Orbea Racing Team
60 Tyla Loftus Wheelbase CabTech Castelli
61 Alistair Thornton
62 David Hird Halesowen A & CC Academy
63 Matthew Day Montezuma's Race Team
64 Will Thompson Shibden Cycling Club
65 Angus Haygarth Cog Set Papyrus Racing Club
66 Thomas Rushton Ride On
67 Ben Cooper Lancaster CC
68 Matthew Toman Secret-Training.cc
69 Patrick Carter Ilkley Cycling Club
70 Sean Gordon dooleys cycles
71 Joseph Richards Lakes RC
72 George Bramwell Cog Set Papyrus Racing Club
---
---
Cycle Division's Shop
---
Send your results as well as club, team & event news here
---
Other Results on VeloUK (including reports containing results)

---
Other News on VeloUK