The CAMS-Tifosi women's cycling team confirms it will extend the team contract for British Circuit Race Champion and double Lincoln GP winner Rebecca Durrell for the 2021 season
News: Becks Durrell Re-Signs for 2021 season
The CAMS-Tifosi women's cycling team confirms it will extend the team contract for British Circuit Race Champion and double Lincoln GP winner Rebecca Durrell for the 2021 season
Both the team and main sponsor CAMS have confirmed they are delighted to back Rebecca in what's going to be a transformational year as she is pregnant for the first time, and she has vowed to get back to racing as soon as possible after the birth.
Becks Durrell, from Lincoln, is the reigning British National Criterium Champion and has a wealth of racing and team experience.
She said: "I'm very pleased to be staying with the CAMS-Tifosi team next season. We had an exciting year planned in 2020, so we are all excited to give it another go next year once the world is hopefully back to some relative normality!
"Next year for me will be very different; I'll become a mother and will welcome my baby into the world in March. It's something I felt ready for and can't wait for the wonderful new adventure.
"I've still got a love for cycling and still want to be involved with the sport. To stay with the team next year is the best of both worlds and I hope to be back racing in the later season. A big thanks to the team and sponsors for supporting me over the next year and for embracing motherhood in sport!"
CAMS-Tifosi team principal Simon Howes added: "Becks is a highly experienced rider who brings a huge amount of skill, determination and knowledge to every race she takes part in. We value her experience and as reigning National Criterium Champion her continued place in the CAMS-Tifosi team is well-deserved."
CAMS Sales Director Valentina Slater said: "We are not only delighted to announce we are keeping Becks Durrell as part of the CAMS-Tifosi team but we are especially excited to hear her news about her pregnancy. Becks is a fantastic racer and we wish her all the best on her first pregnancy and wish her well for the March birth. We look forward to seeing her back racing for the team when she is ready to ride again."
The CAMS-Tifosi team was earlier this year confirmed as having attained UCI Women's Continental Team status for the 2020 racing season. The global Coronavirus pandemic and suspension of racing has stopped the team being able to compete but the team is prepared and ready for racing once it resumes.
CAMS is part of Direct Accident Management, one of the UK's leading accident management companies. CAMS and the wider group have been helping people who have been involved in car, motorcycle or cycling accidents since the company was founded in 1996. Since then they have assisted thousands of clients by getting them back on the road.
This new, three-year sponsorship deal has been specifically tailored to enable the team to enjoy long-term stability and focus on rider development.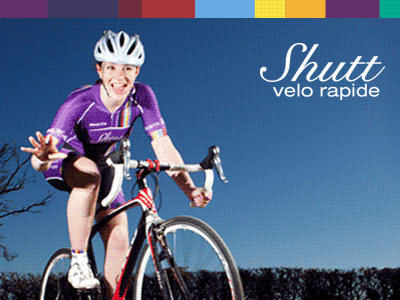 ---
---
Cycle Division's Shop
---
Send your results as well as club, team & event news here
---
Other Results on VeloUK (including reports containing results)

---
Other News on VeloUK