As well as cyclocross and hill climbs, this weekend also sees the final time trial championship of 2020 with the circuit one near Cambridge with loads of star names
This Weekend: Circuit TT Champs
As well as cyclocross and hill climbs, this weekend also sees the final time trial championship of 2020 with the circuit one near Cambridge with loads of star names.
The race against the watch in the final national time trial championship (not inc the Hill Climb) of 2020 will see the riders racing two laps of a 12.5 mile circuit starting at 9am with the non championship race for those on road bikes followed by the time trial championship events.
Winner last weekend in the Men's closed circuit championship John Archibald (Ribble Weldtite) will go into the event as the over whelming favourite looking to add to his two championship wins already this year including the blue ribbon 25 mile one. Christopher Fennell will be racing to try and beat John after several very good performances seeing him as one of the closest challengers to the Scottish rider.
Archibald's Ribble Weldtite teammate, Simon Wilson has really been on the pace with three national championship podiums and cannot be discounted from challenging for the big prizes as well 10 title winner Dan Bigham, also of Ribble Weldtite.
The Women's event may not have the numbers expected in such a championship but it is a really stacked field with the likes of championship winners Emily Meakin and Joss Lowden along with a rider well used to racing at the highest level Hayley Simmonds. Their challengers will include Alex Clay along with Sally Turner and Frankie Hall to name but two potential challengers.
In other events, the VTTA (vets) 25 mile championship is being held on the A46 at Newark where a strong supporter of VeloUK, Debbie Moss of Merlin Cycles will be one of the favourites along with Angela Carpenter, Michelle Lee and others. The weekend also sees a few other time trials in one of the final weekends of racing providing opportunities for riders to pin a number on in a time trial in 2020. The season of racing on the road is well and truly coming to an end :-(
…. continued after the advert.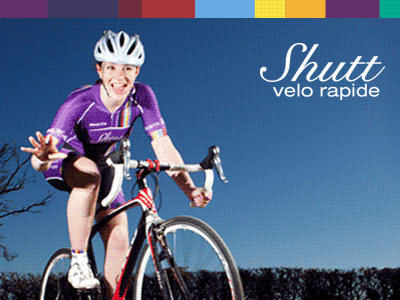 The weekend though will be seeing a load of final shake downs for the Hill climb championships where the favourites are spread out over a number of events. One of the most exciting Hill climbs of the weekend is the Matlock CC event on the Riber. Other events on the weekend include Bank road in Matlock, Prospect Hill in the Muckle CC event, Bristol South CC HC on Burrington climb and Berkhamsted CC Hill Climb on the well known climb of 'Tom's Hill' in the Chilterns. The weekend sees a load more Hill Climbs as well before the huge entry tackles the British championship the weekend after.
VeloUK will be at the Circuit Time Trial championship sending out images of the riders in that event on twitter and facebook.
ROAD BIKES (non Championship)
1 – Joseph Bishop Cambridge University CC Espoir 09:01
2 – Lee Hellen Haverhill Cycling Club Veteran 09:02
3 – Emma Andrews (W) CC London Espoir 09:03
4 – Alexander Norman Bedfordshire Road RT Juvenile 09:04
5 – Henry Pemberton Cambridge University CC Senior 09:05
6 – Edward Birdsall University of Manchester CC Senior 09:06
7 – James Quigley Cambridge University CC Espoir 09:07
8 – Zoe Burrell (W) Oxted Cycle Club Junior 09:08
9 – Timothy Welsh Cambridge University CC Senior 09:09
10 – Alex Eason Chelmer CC Veteran 09:10
11 – Oliver Fox Cambridge University CC Senior 09:11
12 – Steve Foster Haverhill Cycling Club Veteran 09:12
13 – Geoff Bores Ford CC Veteran 09:13
14 – Michael Skipsey Bedfordshire Road RT Veteran 09:14
15 – Nick Hammond Ilkeston Cycle Club Senior 09:15
16 – Peter Shaw Bedfordshire Road RT Senior 09:16
17 – Ross Finlay Islington Cycling Club Senior 09:17
18 – Siggi Martinsson Cambridge CC Veteran 09:18
19 – Mark Lawrence Cambridge University CC Senior 09:19
20 – Matthew Grant London Phoenix CC Senior 09:20
21 – Jason Turner Norwich A B C Veteran 09:21
22 – Robert Gibson Amicus 13 Veteran 45
23 – Alex Purcell CC Sudbury Senior 09:23
24 – Simon Daw Datalynx-Parenesis Cycling Veteran 09:24
25 – Oliver Cozens Norwich A B C Senior 09:25
26 – Simon Norman Bedfordshire Road RT Veteran 09:26
JUNIOR 
27 – 9:27:00 Bruno Cabrelli Hemel Hempstead CC Male Junior
28 – 9:28:00 Jack Charlton-Hunt Lee Valley Youth CC Male Juvenile
29 – 9:29:00 Toby Bush Bourne Wheelers Male Juvenile
30 – 9:30:00 Thomas Heighton Ferryhill Whs Male Junior
31 – 9:31:00 Anthony Morris VC De Londres Male Junior
32 – 9:32:00 Connor Stevens Lee Valley Youth CC Male Juvenile
33 – 9:33:00 Cormac Nisbet High Wycombe CC Male Juvenile
34 – 9:34:00 Thomas Mead Lee Valley Youth CC Male Juvenile
35 – 9:35:00 Isabella Johnson Datalynx-Parenesis Cycling Female Junior
36 – 9:36:00 Flora Perkins VC De Londres Female Junior
37 – 9:37:00 Eva Callinan Liv AWOL Female Junior
38 – 9:38:00 Sophie Heighton Ferryhill Whs Female Juvenile
39 – 9:39:00 Joel Ackers Innovation Racing Male Junior
40 – 9:40:00 Brandon Baldacci Lee Valley Youth CC Male Junior
41 – 9:41:00 Lucas Jowett Beeston Cycling Club Male Juvenile
42 – 9:42:00 Daniel Yates Innovation Racing Male Junior
43 – 9:43:00 Dan Galpin Bourne Wheelers Male Juvenile
44 – 9:44:00 Callum Biggs Tofauti Everyone Active Male Junior
45 – 9:45:00 Harry Paveley Innovation Racing Male Junior
46 – 9:46:00 Alfie Salmon Lee Valley Youth CC Male Junior
47 – 9:47:00 Lance Childs TrainSharp Development Team Male Junior
48 – 9:48:00 Alessandro Sella Lee Valley Youth CC Male Junior
49 – 9:49:00 Harry Jukes Mid Devon CC Male Junior
50 – 9:50:00 James Lloyd JRC Shutt Ridley RT Male Junior
52 – 9:52:00 Alex Galpin Bourne Wheelers Male Juvenile
54 – 9:54:00 Harry Kirby Vision Innovative Leisure Racing Team Male Junior
56 – 9:56:00 Matthew Lord Lee Valley Youth CC Male Junior
58 – 9:58:00 Jacob Bush Bourne Wheelers Male Juvenile
60 – 10:00:00 Jack Fothergill Team Jewson – MI Racing ~Poly Pipe~McCann Male Junior
62 – 10:02:00 Aaron Freeman Chelmer CC Male Junior
WOMEN
63 – 10:03:00 Sophie Driscoll Thanet RC Female Senior
64 – 10:04:00 Trisha Smith Hereford & Dist Whs CC Female Senior
65 – 10:05:00 Kerry Tate Newmarket Cycling & Triathlon Club Female Senior
66 – 10:06:00 Jamie-Lee Wright Guernsey Velo Club Female Senior
67 – 10:07:00 Elspeth Grace Cambridge University CC Female Espoir
68 – 10:08:00 Denise Burrows AeroCoach Female Vet
69 – 10:09:00 Laura Massey Cambridge CC Female Senior
70 – 10:10:00 Melissa Dowell North Essex Velo Female Vet
71 – 10:11:00 Tina Reid ROTOR Race Team Female Vet
72 – 10:12:00 Louise Robinson Essex Roads CC Female Vet
73 – 10:13:00 Lisa Davis TrainSharp Female Vet
74 – 10:14:00 Rebecca Rimmington Team Merlin Female Senior
75 – 10:15:00 Faye Faber CycleCoach.Com Female Senior
76 – 10:16:00 Kirsty McSeveney …A3crg Female Vet
77 – 10:17:00 Louise Scupham Liv AWOL Female Senior
78 – 10:18:00 Mathilde Pauls 1904RT Female Senior
79 – 10:19:00 Francesca Hall Team Boompods Female Senior
80 – 10:20:00 Jackie Field CC Ashwell Female Vet
81 – 10:21:00 Jennifer George Memorial – Santos Female Senior
82 – 10:22:00 Kimberley Morrison DRAG2ZERO Female Senior
84 – 10:24:00 Sally Turner TrainSharp Female Vet
86 – 10:26:00 Joss Lowden Drops Cycling Female Senior
88 – 10:28:00 Angela Carpenter …A3crg Female Vet
90 – 10:30:00 Alex Clay The Independent Pedaler – Nopinz Female Senior
92 – 10:32:00 Hayley Simmonds AeroCoach Female Senior
94 – 10:34:00 Emily Meakin The Independent Pedaler – Nopinz Female Senior
MEN
95 – 10:35:00 Nigel Shearing Cambridge Triathlon Club Male Vet
96 – 10:36:00 Matt Packer Islington Cycling Club Male Senior
97 – 10:37:00 Dominic Birch Clapham Chasers Male Senior
98 – 10:38:00 Wayne Marks Tri-Anglia Triathlon Club Male Vet
99 – 10:39:00 Richard Glover CC Ashwell Male Vet
100 – 10:40:00 David Barry Sportfagley Male Vet
101 – 10:41:00 Martin Smith Newmarket Cycling & Triathlon Club Male Vet
102 – 10:42:00 James Boardley Peterborough CC Male Vet
103 – 10:43:00 Richard Crook Fenland Clarion CC Male Senior
104 – 10:44:00 Simon Constable Basildon CC Male Vet
105 – 10:45:00 Sebastian Harrison Islington Cycling Club Male Senior
106 – 10:46:00 Bob Quarton Wolsey RC Male Vet
107 – 10:47:00 Paskell Blackwell Team Charles Barclay Male Vet
108 – 10:48:00 James Dynes Cambridge CC Male Vet
109 – 10:49:00 Loz Staples Velo-One Cycling Team(Staples Vegetables/Neil Palmer Electrical) Male Vet
110 – 10:50:00 Carmelo Luggeri CC Ashwell Male Vet
111 – 10:51:00 Jan Ertner Cambridge CC Male Vet
112 – 10:52:00 Liam Somerville Bike Jockey CC Male Senior
113 – 10:53:00 Lee Thomas Velo-One Cycling Team(Staples Vegetables/Neil Palmer Electrical) Male Vet
114 – 10:54:00 Graham Painter Chelmer CC Male Vet
115 – 10:55:00 Robert Gilmour Hounslow & District Whs Male Vet
116 – 10:56:00 Peter Tibbitts Ford CC Male Vet
117 – 10:57:00 Adam Baker Royal Air Force Cycling Association Male Senior
118 – 10:58:00 Scott Beard Shaftesbury CC Male Vet
119 – 10:59:00 Bryan Long VTTA (East Anglia Group) Male Vet
120 – 11:00:00 Ian Cardy Chelmer CC Male Vet
121 – 11:01:00 John Manlow Ely & District CC/B&T Motor Repairs Male Vet
122 – 11:02:00 Ian Braybrook Basildon CC Male Vet
123 – 11:03:00 George Thorne Beacon Roads CC Male Senior
124 – 11:04:00 Mark Sanders Mid Devon CC Male Vet
125 – 11:05:00 Ben Kenneally ZeroBC Race Team Male Senior
126 – 11:06:00 Peter Merritt TBW23 Stuart Hall Cycling P/B Trainsharp Male Senior
127 – 11:07:00 Simon Dighton Beacon Roads CC Male Vet
128 – 11:08:00 Jim Boyle Born To Bike – Bridgtown Cycles Male Vet
129 – 11:09:00 Jymmy Trevor Jem Hadar Racing Male Vet
130 – 11:10:00 Rob Vessey Didcot Phoenix CC Male Vet
131 – 11:11:00 Timothy Chilvers Maldon & District CC Male Senior
132 – 11:12:00 David Warlow Essex Roads CC Male Vet
133 – 11:13:00 Euan Tebbutt Cambridge University CC Male Espoir
134 – 11:14:00 Robert Golding Ely & District CC/B&T Motor Repairs Male Vet
135 – 11:15:00 Mark Hamer Stratford Cycling Club Male Vet
136 – 11:16:00 Nick Boyle Chelmer CC Male Vet
137 – 11:17:00 Julian Bosley Stowmarket & District CC Male Vet
138 – 11:18:00 Simon Alexander Richardsons-Trek RT Male Senior
139 – 11:19:00 Matt Donovan Bedfordshire Road RT Male Senior
140 – 11:20:00 Daryl Maffey CC London Male Vet
141 – 11:21:00 Richard Todd Onyx RT Male Vet
142 – 11:22:00 Colin Parkinson South Western Road Club Male Vet
143 – 11:23:00 David Halliday Newmarket Cycling & Triathlon Club Male Senior
144 – 11:24:00 Jack Kellam Cambridge University CC Male Senior
145 – 11:25:00 Mark Hill VeloRefined Rule 5 Male Vet
146 – 11:26:00 Tim Davies CC Luton Male Vet
147 – 11:27:00 Robert Watson Cambridge CC Male Vet
148 – 11:28:00 Antony Brown Kettering CC Male Vet
149 – 11:29:00 Mark Holton Springfield Financial Racing Team Male Vet
150 – 11:30:00 Ronnie Stone Islington Cycling Club Male Vet
151 – 11:31:00 Michael Schofield Bishop's Stortford CC Male Vet
152 – 11:32:00 Terry Garlinge Easterley Road Club Male Vet
153 – 11:33:00 Adam Fisher Cambridge CC Male Senior
154 – 11:34:00 Brett Davis TrainSharp Male Vet
155 – 11:35:00 Neil Mackley …A3crg Male Vet
156 – 11:36:00 Martin Reynolds Cambridge CC Male Vet
157 – 11:37:00 Josh Copley TBW23 Stuart Hall Cycling P/B Trainsharp Male Espoir
158 – 11:38:00 Peter Harding Chelmer CC Male Senior
159 – 11:39:00 Andrew Grant Cambridge CC Male Vet
160 – 11:40:00 James Fawcett …A3crg Male Vet
161 – 11:41:00 Keith Dorling Team Bottrill Male Vet
162 – 11:42:00 Scott Burns Manchester Bicycle Club Male Senior
163 – 11:43:00 Gruffudd Lewis Ribble Weldtite Pro Cycling Male Senior
164 – 11:44:00 Sam Wightman Team Bottrill Male Vet
165 – 11:45:00 Paul Jay DRAG2ZERO Male Vet
166 – 11:46:00 Ole Henrik Bang-Andreasen Onyx RT Male Senior
167 – 11:47:00 Rob Walker Cambridge University CC Male Senior
168 – 11:48:00 Timothy Torrie TBW23 Stuart Hall Cycling P/B Trainsharp Male Espoir
169 – 11:49:00 Adam Robertson Reflex Racing Male Espoir
170 – 11:50:00 Paul Pardoe Peterborough CC Male Senior
171 – 11:51:00 Joe Skipper Team Skipper Male Senior
172 – 11:52:00 Andy Proffitt Arctic Aircon RT Male Vet
173 – 11:53:00 Thomas Hutchinson Team Bottrill Male Senior
174 – 11:54:00 Travis Bramley Plymouth Corinthian CC Male Espoir
175 – 11:55:00 Robert Willcocks Royal Air Force Cycling Association Male Senior
176 – 11:56:00 David Harding Chelmer CC Male Senior
177 – 11:57:00 Zachary Herrod AeroLab Ward WheelZ Male Espoir
178 – 11:58:00 Lloyd Chapman Loose Cannon's Conditioning Male Senior
179 – 11:59:00 Felix Wilkinson FTP (Fulfil The Potential) Racing Male Senior
180 – 12:00:00 Paul Hart Hart Performance Coaching Male Vet
181 – 12:01:00 Alan Murchison DRAG2ZERO Male Vet
182 – 12:02:00 Ben Stancombe Peterborough CC Male Senior
183 – 12:03:00 Nicholas Fennell Thanet RC Male Senior
184 – 12:04:00 Jack Brown ActiveEdge Race Team P/B Cooper/BMW Inchcape Male Espoir
185 – 12:05:00 Ollie Hucks AeroLab Ward WheelZ Male Espoir
186 – 12:06:00 Dean Robson Velo Sport Jersey Male Senior
187 – 12:07:00 Sebastian Garry AeroLab Ward WheelZ Male Espoir
188 – 12:08:00 Jason Bouttell Team Vision Racing – Silverhook Male Senior
189 – 12:09:00 Michael Gill AeroLab Ward WheelZ Male Espoir
190 – 12:10:00 Alexander Royle Manchester Bicycle Club Male Senior
192 – 12:12:00 Ashley Cox Team Bottrill Male Senior
194 – 12:14:00 John Wingfield Team Signum Male Senior
196 – 12:16:00 Tom Ward AeroLab Ward WheelZ Male Senior
198 – 12:18:00 Phil Williams Team Bottrill Male Senior
200 – 12:20:00 Dan Bigham Ribble Weldtite Pro Cycling Male Senior
202 – 12:22:00 Matthew Smith DRAG2ZERO Male Vet
204 – 12:24:00 Simon Wilson Ribble Weldtite Pro Cycling Male Vet
206 – 12:26:00 Christopher Fennell The Independent Pedaler – Nopinz Male Senior
208 – 12:28:00 John Archibald Ribble Weldtite Pro Cycling Male Senior
---
---
Cycle Division's Shop
---
Send your results as well as club, team & event news here
---
Other Results on VeloUK (including reports containing results)

---
Other News on VeloUK