479 riders entered for the 2020 RTTC National Hill Climb Championship at Streatley (Nr Didcot) on October 25
Startlist: RTTC National Hill Climb Championship
The race will see some riders capable of challenging for the podium having to stay at home because of the lockdown restrictions in place in Britain. Here is a message from the National Hill Climb 2020 Organising Commitee on the UK Hill Climbing Facebook Page – https://www.facebook.com/groups/135440410622636
It reads … "It's inevitable that people are going to ask about how the various tiers of lockdown play out and how this affects their attendance at the National.
Firstly, we can say that we have put 100s of hours into creating a Covid secure event, building on the pioneering work by Newbury Velo, refined for the DPCC test event and now detailed in the rider manual. We're confident that we have done all we can to put on a safe event and the fact that West Berkshire Safety Advisory Group have approved our risk assessment and event plan in order to secure the road closure demonstrates this.
Secondly, we have been in touch with CTT and asked for clarification on how the recent changes affect the CTT Risk Assessment for Covid-19. They have reassessed the situation and confirmed that the current wording of the risk assessment is adequate.
The wording is as follows:
*Where any local lockdowns are in place that prevent travel or organised sport the pre-race information should state that any competitor who resides in an affected area should inform the organiser and such competitor should not start the event.*
Thirdly, you will know your own area's local conditions associated with the various tiers set by the Government. You have to familiarise yourself with that wording and judge for yourselves whether attending the event is within the letter and the spirit of these restrictions.
All we can do as organisers is put on a safe event.
We have fielded a huge number of enquires in the preparation of this event, and believe us, putting on a race with 479 competitors during a pandemic is a tad hectic.
We trust that you will act responsibly to respect our efforts, the CTT guidelines and whatever your local restrictions are.
We very much look forward to welcoming you to Our Hill and it's many quirks (sorry, it has pot holes) and to end this season on a high. May your bicycle wheels be made of string and your tires full of helium.
the National Hill Climb 2020 Organising Commitee
INFO
Organised by Reading CC supported by Didcot Phoenix CC on behalf of the London West District,  supported by Irwin Mitchell Solicitors on a closed road Streatley Hill, HHC005 in Streatley, West Berkshire.
The event will be chip timed by Eventrex https://my.raceresult.com/157271/results
The event will be filmed and live streamed by Velo29
Distance: 0.8km
Average gradient: 13.0%
Maxiumum gradient: 25.9%
https://www.strava.com/segments/streatley-hill-hcc005-tt-course-729782?hl=en-GB&fbclid=IwAR0DsQrX_15S2J6DD-tgeC4nIftjTPIHwNqBbLxl-U9SHliA85pGHx6chG4
https://mywindsock.com/org/rttc-national-hill-climb-championship/#
https://veloviewer.com/segment/729782/Streatley+Hill+(HCC005+TT+course)
https://www.londonwestdc.co.uk/hhc005
Course Records
Solo Male     02:16.1   Rob Gough, 30-Sep-12
Solo Female   03:03.3  Bithja Jones, 22-Sep-19
Solo Male (Junior) 02:42.66 Peter Bissell, 10-Oct-04
… continued after the advert.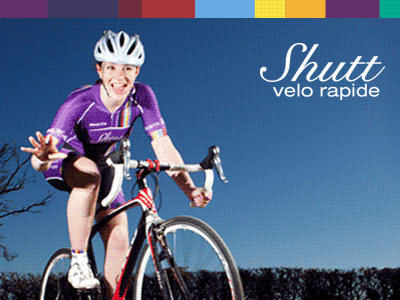 RIDERS
JUNIOR MEN
1 — 10:00:00 — William Coles Towy Riders Cycle Club Male Juvenile
2 — 10:00:30 Joe Cuff Team Lifting Gear Products/Cycles In Motion Male Juvenile
3 — 10:01:00 — Leon Atkins Welwyn Whs Male Juvenile
4 — 10:01:30 — Alex Coles Towy Riders Cycle Club Male Juvenile
5 — 10:02:00 — Louis Wright Team Zoyland Male Juvenile
6 — 10:02:30 — Charlie Hussey High Wycombe CC Male Juvenile
7 — 10:03:00 — Hudson Hendry Rockingham Forest Wheelers Male Juvenile
8 — 10:03:30 — Lewis Ridge Palmer Park Velo Male Juvenile
9 — 10:04:00 — Noah Starbuck Sleaford Wheelers Cycling Club Male Juvenile
10 — 10:04:30 — Samuel Greenwell Solihull CC Male Juvenile
11 — 10:05:00 — Edward Hennah Kettering CC Male Juvenile
12 — 10:05:30 — Toby Bush Bourne Wheelers Male Juvenile
13 — 10:06:00 — Alex Franks Hillingdon Slipstreamers Male Juvenile
14 — 10:06:30 — Noah Horton Palmer Park Velo Male Juvenile
15 — 10:07:00 — Dylan Cherruault Avid Sport Male Juvenile
16 — 10:07:30 — Reece Pittman Palmer Park Velo Male Juvenile
17 — 10:08:00 — Alexander Keary Palmer Park Velo Male Juvenile
18 — 10:08:30 — Edward Charles WORX Factory Racing Male Juvenile
19 — 10:09:00 — Harvey Thomas Bristol Road Club Male Juvenile
20 — 10:09:30 — Finley MacFarlane Palmer Park Velo Male Juvenile
21 — 10:10:00 — Robin Steer Welwyn Whs Male Juvenile
22 — 10:10:30 — Patrick Casey Team Lifting Gear Products/Cycles In Motion Male Juvenile
23 — 10:11:00 — Joseph Wright Team Zoyland Male Juvenile
24 — 10:11:30 — Finlay Hawker VC De Londres Male Juvenile
25 — 10:12:00 — Alex Heath Palmer Park Velo Male Juvenile
26 — 10:12:30 — Calum Moir Welwyn Whs Male Juvenile
27 — 10:13:00 — Henry Howells Mid Devon CC Male Juvenile
28 — 10:13:30 — Adam Lea Team Milton Keynes Male Juvenile
29 — 10:14:00 — Joseph O'Brien Lee Valley Youth CC Male Juvenile
30 — 10:14:30 — Cormac Nisbet High Wycombe CC Male Juvenile
31 — 10:15:00 — Dylan Edwards Cog Set Papyrus Male Juvenile
32 — 10:15:30 — Abe Reid Tavistock Whs CC Male Juvenile
33 — 10:16:00 — James Davenport Towy Riders Cycle Club Male Juvenile
34 — 10:16:30 — Jacob Bush Bourne Wheelers Male Juvenile
35 — 10:17:00 — Jed Smithson WORX Factory Racing Male Juvenile
36 — 10:17:30 — Oliver Akers Garden Shed UK-Scott-Verge Sport Male Juvenile
37 — 10:18:00 — Tomos Pattinson Halesowen A&CC Male Juvenile
38 — 10:18:30 — Ben Wooster Didcot Phoenix CC Male Junior
39 — 10:19:00 — MacKenzie Pullen Welwyn Whs Male Junior
40 — 10:19:30 — Brandon Humphris CC Ashwell Male Junior
41 — 10:20:00 — Thomas Heighton Ferryhill Whs Male Junior
42 — 10:20:30 — Thomas White Colchester Rovers CC Male Junior
43 — 10:21:00 — Harrison Fay Welland Valley CC Male Junior
44 — 10:21:30 — Kai Watts Cycling Club Hackney Male Junior
45 — 10:22:00 — Thomas Caine V C Meudon Male Junior
46 — 10:22:30 — Timothy Lane JRC Shutt Ridley RT Male Junior
47 — 10:23:00 — Ali Platt Charlotteville Cycling Club Male Junior
48 — 10:23:30 — Alfie Salmon Lee Valley Youth CC Male Junior
49 — 10:24:00 — Gareth Davies Vision Innovative Leisure Racing Team Male Junior
50 — 10:24:30 — Luca D'Arcy Willett Z Junior Race Team Male Junior
51 — 10:25:00 — Fin Walter Team Zoyland Male Junior
52 — 10:25:30 — William Jewitt JRC Shutt Ridley RT Male Junior
53 — 10:26:00 — William Smith Verulam Really Moving Male Junior
54 — 10:26:30 — Adam Charleston High Wycombe CC Male Junior
55 — 10:27:00 — Will Harding Marsh Tracks Race Team Male Junior
56 — 10:27:30 — George Head Brother Uk – Team OnForm Male Junior
57 — 10:28:00 — Jules Chadderton Huddersfield Star Whs Male Junior
58 — 10:28:30 — Josh Brown Kettering CC Male Junior
59 — 10:29:00 — Oliver Smyth Macclesfield Wheelers Male Junior
60 — 10:29:30 — Dexter Mansel-Thomas Tofauti Everyone Active Male Junior
61 — 10:30:00 — Tom Wright Brother Uk – Team OnForm Male Junior
62 — 10:30:30 — Felix Tuck V C Meudon Male Junior
63 — 10:31:00 — Archie Peet Flamme Rouge Cycling Team Male Junior
64 — 10:31:30 — Daniel Goodwin TrainSharp Development Team Male Junior
65 — 10:32:00 — Louis Sutton Flamme Rouge Cycling Team Male Junior
66 — 10:32:30 — James Ashcroft NOPINZ Symec Race Team Male Junior
67 — 10:33:00 — Tom Williams Webbs 1902 CC Male Junior
68 — 10:33:30 — Ewan Mackie HMT Hospitals Giant Cycling Team Male Junior
69 — 10:34:00 — Matthew Houlberg Meudon Pedal Heaven Le Col RT Male Junior
70 — 10:34:30 — Charlie Genner Halesowen A&CC Male Junior
71 — 10:35:00 — Kieran Smith Team Lifting Gear Products/Cycles In Motion Male Junior
72 — 10:35:30 — Lukas Nerurkar VC De Londres Male Junior
JUNIOR WOMEN
73 — 10:36:00 — Zoe Roche WXC World Racing Female Juvenile
74 — 10:36:30 — Emma Davies Newbury Velo Female Juvenile
75 — 10:37:00 — Amelie Prior Team Empella Cyclocross.Com Female Juvenile
76 — 10:37:30 — Ellie Mitchinson CC Ashwell Female Juvenile
77 — 10:38:00 — Caitlin Havisham Palmer Park Velo Female Juvenile
78 — 10:38:30 — Freya Hill Salisbury Road And Mountain CC Female Juvenile
79 — 10:39:00 — Anna Patterson Palmer Park Velo Female Juvenile
80 — 10:39:30 — Esme Wiley VC De Londres Female Juvenile
81 — 10:40:00 — Lucy Benezet Minns Penge Cycle Club Female Juvenile
82 — 10:40:30 — Amelia Cebak Team Milton Keynes Female Juvenile
83 — 10:41:00 — Rose Moncrieffe VC De Londres Female Juvenile
84 — 10:41:30 — Sophie Heighton Ferryhill Whs Female Juvenile
85 — 10:42:00 — Hope Inglis JRC Shutt Ridley RT Female Juvenile
86 — 10:42:30 — Posie Forrester Cero/Cycledivision Female Juvenile
87 — 10:43:00 — Phoebe Roche WXC World Racing Female Juvenile
88 — 10:43:30 — Shona Mosley JRC Shutt Ridley RT Female Juvenile
89 — 10:44:00 — Sophie Quay-Clark Palmer Park Velo Female Juvenile
90 — 10:44:30 — Bethany Bennett Towy Riders Cycle Club Female Juvenile
91 — 10:45:00 — Grace Park Valkyrie Race Team Female Juvenile
92 — 10:45:30 — Ellie Wallbaum Avid Sport Female Juvenile
93 — 10:46:00 — Emily Morris Palmer Park Velo Female Junior
94 — 10:46:30 — Lilja Raine Myhillcycling.Co.Uk Female Junior
95 — 10:47:00 — Penelope De Brett Tofauti Everyone Active Female Junior
96 — 10:47:30 — Ellen Bennett Flamme Rouge Cycling Team Female Junior
97 — 10:48:00 — Molli Keenor JRC Shutt Ridley RT Female Junior
98 — 10:48:30 — Libby Smithson Liv AWOL Female Junior
99 — 10:49:00 — Ellen Inglis JRC Shutt Ridley RT Female Junior
100 — 10:49:30 — Kate Richardson Glasgow Triathlon Club Female Junior
101 — 10:50:00 — Isabella Johnson Datalynx-Parenesis Cycling Female Junior
102 — 10:50:30 — Freya Richardson Liv AWOL Female Junior
103 — 10:51:00 — Eluned King Liv CC Halo Cycles Female Junior
104 — 10:51:30 — Abi Smith Moonglu CC Female Junior
MEN
105 — 11:00:00 — Roger Prior Team Empella Cyclocross Male Vet
106 — 11:00:30 — Tim Strang Clwb Seiclo Caron Male Vet
107 — 11:01:00 — Brian O'Kelly Bristol Road Club Male Vet
108 — 11:01:30 — Phil Barnes SheHair Racing Team Male Vet
109 — 11:02:00 — Richard Burt Solihull CC Male Vet
110 — 11:02:30 — David McMullen Cotswold Veldrijden Male Vet
111 — 11:03:00 — Kevin Raine Myhillcycling.Co.Uk Male Vet
112 — 11:03:30 — Mick Kelly Team Milton Keynes Male Vet
113 — 11:04:00 — Vince Ellis Velo Schils Interbike RT Male Vet
114 — 11:04:30 — Mark Sanders Mid Devon CC Male Vet
115 — 11:05:00 — John Flanagan Moonglu CC Male Vet
116 — 11:05:30 — Ian Sherin 3C Cycle Club Male Vet
117 — 11:06:00 — Martin Bate VTTA (London & Home Counties) Male Vet
118 — 11:06:30 — Richard Emery Severn Road Club Male Vet
119 — 11:07:00 — Mike Egan 1st Chard Wheelers Male Vet
120 — 11:07:30 — Paul Hartland G.S. Henley Male Vet
121 — 11:08:00 — Richard Stoodley TrueSapien Male Vet
122 — 11:08:30 — John Hind Bolsover And District CC Male Vet
123 — 11:09:00 — Paul East Reading CC Male Vet
124 — 11:09:30 — Rex Facey 1st Chard Wheelers Male Vet
125 — 11:10:00 — Nick Haskins TatraFitness (Inc Jane Racing) Male Vet
126 — 11:10:30 — David Lane Ravensthorpe CC Male Vet
127 — 11:11:00 — Roger Davis Newbury Velo Male Vet
128 — 11:11:30 — Cameron Turner Malton Whs Male Vet
129 — 11:12:00 — Lee Musto Minehead Cycling Club Male Vet
130 — 11:12:30 — Tim Phillips Team Catenary Male Vet
131 — 11:13:00 — Michael Naulls Velo Club Venta Male Vet
132 — 11:13:30 — Alastair Merrill VC 10 Male Vet
133 — 11:14:00 — Rowan Foggitt Old Portlians CC Male Vet
134 — 11:14:30 — Brendan Hirst Rugby Racing Cycling Club Male Vet
135 — 11:15:00 — Thomas Robb Bedfordshire Road RT Male Vet
136 — 11:15:30 — Will Pepper Cowley Road Condors CC Male Vet
137 — 11:16:00 — Steve Thomas Bristol Road Club Male Vet
138 — 11:16:30 — Chris Myhill Peak Road Club Male Vet
139 — 11:17:00 — Philip Wilkinson Rockingham Forest Wheelers Male Vet
140 — 11:17:30 — Jon Cox Oxford University CC Male Vet
141 — 11:18:00 — Alex Taylor Sportstest RT Male Vet
142 — 11:18:30 — Nick Burton Newark Castle C C Male Vet
143 — 11:19:00 — Sean Ferguson Mid Devon CC Male Vet
144 — 11:19:30 — Stephen Ley London Velo Cafe CC Male Vet
145 — 11:20:00 — Geoff Ware Minehead Cycling Club Male Vet
146 — 11:20:30 — Christian Fox Team Lifting Gear Products/Cycles In Motion Male Vet
147 — 11:21:00 — Dan Street Lewes Wanderers CC Male Vet
148 — 11:21:30 — Paolo Coppo Kenilworth Wheelers Male Vet
149 — 11:22:00 — Mark Shepherd Sportstest RT Male Vet
150 — 11:22:30 — Graham Stent Newbury Velo Male Vet
151 — 11:23:00 — Tim Glenie Ilkeston Cycle Club Male Vet
152 — 11:23:30 — Barry McDonald 3T-RACING Male Vet
153 — 11:24:00 — Charlie Openshaw Islington Cycling Club Male Vet
154 — 11:24:30 — Simon Warren Norwood Paragon CC Male Vet
155 — 11:25:00 — Graham Martin Banbury Star Cyclists' Club Male Vet
156 — 11:25:30 — Ash Miles CC Giro Male Vet
157 — 11:26:00 — Phil Whiteley Worcester St. Johns CC Male Vet
158 — 11:26:30 — Peter Norris Cycle Sport South Hams Male Vet
159 — 11:27:00 — Karl Norris 360VRT Male Vet
160 — 11:27:30 — Jon Wild Veloviewer Male Vet
161 — 11:28:00 — Jon Hughes Velo Club Godalming & Haslemere Male Vet
162 — 11:28:30 — Robert West AeroCoach Male Vet
163 — 11:29:00 — Graeme Wardale South Shields Velo Cycling Club Male Vet
164 — 11:29:30 — Mark Arnold VTTA (East Anglia Group) Male Vet
165 — 11:30:00 — Danny Lake 360VRT Male Vet
166 — 11:30:30 — Phil Stonelake Bristol Road Club Male Vet
167 — 11:31:00 — Dan Faller High Wycombe CC Male Vet
168 — 11:31:30 — Scott Palmer Cycle Club Bridgnorth RWG Male Vet
169 — 11:32:00 — David Weir Thames Valley Triathletes Male Vet
170 — 11:32:30 — Robin Hunt Bristol Road Club Male Vet
171 — 11:33:00 — Christopher Britten Sodbury Cycle Sport Male Vet
172 — 11:33:30 — Daniel Farrand Bolsover And District CC Male Vet
173 — 11:34:00 — Steven Prince Ludlow Brewery Race Team Male Vet
174 — 11:34:30 — Oliver Pidgeon Myhillcycling.Co.Uk Male Vet
175 — 11:35:00 — Chris Kaye Ilkeston Cycle Club Male Vet
176 — 11:35:30 — Daniel Emery Birdwell Wheelers Male Vet
177 — 11:36:00 — Noel Stoddart Blaydon CC Male Vet
178 — 11:36:30 — Daryl Maffey CC London Male Vet
179 — 11:37:00 — Tom Haines East London Velo Male Vet
180 — 11:37:30 — Daniel Eastment 1st Chard Wheelers Male Vet
181 — 11:38:00 — Nick Morgan Hitchin Nomads CC Male Vet
182 — 11:38:30 — Richard Helm Barrow Central Wheelers Male Vet
183 — 11:39:00 — Paul Hamblett AS Test Team Male Vet
184 — 11:39:30 — James Dent Team PB Performance Male Vet
185 — 11:40:00 — Steve Tait OVB Male Vet
186 — 11:40:30 — Dave Mitchinson CC Ashwell Male Vet
187 — 11:41:00 — Charles Salt Islington Cycling Club Male Vet
188 — 11:41:30 — Matt Melville Cycle Club Basingstoke Male Vet
189 — 11:42:00 — Kevin Thomas Bradford-On-Avon Cycling Club Male Vet
190 — 11:42:30 — Dave Griffiths Clee Cycles Male Vet
191 — 11:43:00 — Darrell Clarke Ilkeston Cycle Club Male Vet
192 — 11:43:30 — Karl Alexander High Wycombe CC Male Vet
193 — 11:44:00 — Glyndwr Griffiths 73 Degrees Bicycles, WestSide Coaching Rt Male Vet
194 — 11:44:30 — Ian To 360VRT Male Vet
195 — 11:45:00 — Richard Cartland HuntBikeWheels.Com Male Vet
196 — 11:45:30 — James Hayward Woolwich CC Male Vet
197 — 11:46:00 — Tejvan Pettinger Sri Chinmoy Cycling Team Male Vet
198 — 11:46:30 — David Ross LFGSS CC Male Senior
199 — 11:47:00 — Jamie Strachan High Wycombe CC Male Senior
200 — 11:47:30 — Todd Oates Kendal Cycle Club Male Senior
201 — 11:48:00 — Giles Knight Matlock CC Male Senior
202 — 11:48:30 — Max De Sancha Penge Cycle Club Male Senior
203 — 11:49:00 — Henry Taysom LFGSS CC Male Senior
204 — 11:49:30 — Michael Drummond Chelmer CC Male Senior
205 — 11:50:00 — Brahma Pochee London Phoenix CC Male Senior
206 — 11:50:30 — Mark Proctor Team Charles Barclay Male Senior
207 — 11:51:00 — Matt Picozzi Thames Valley Triathletes Male Senior
208 — 11:51:30 — Matthew Cleave Hopey Bicycle Repairs Male Senior
209 — 11:52:00 — Greg Divall London Fields Triathlon Club Male Senior
210 — 11:52:30 — James Illman Cowley Road Condors CC Male Senior
211 — 11:53:00 — Patrick Hannah Ford CC Male Senior
212 — 11:53:30 — Robert Orford Royal Navy & Royal Marines CA Male Senior
213 — 11:54:00 — David Rankin Clapham Chasers Male Senior
214 — 11:54:30 — Ollie Morgan TatraFitness (Inc Jane Racing) Male Senior
215 — 11:55:00 — Ryan Allen Verulam Really Moving Male Senior
216 — 11:55:30 — George Finch GS Invicta – Eye Level Optical- Herbert Cycles Male Espoir
217 — 11:56:00 — Matt Conner Newbury RC Male Espoir
218 — 11:56:30 — Adam Dart Farnborough & Camberley CC Male Espoir
219 — 11:57:00 — William Burton Cambridge CC Male Espoir
220 — 11:57:30 — Andrew Newey Ribble Valley C&RC Male Senior
221 — 11:58:00 — Ben Bryant Elite Cycling Male Senior
222 — 11:58:30 — Dean Wickett Launceston Velo Male Senior
223 — 11:59:00 — David Knight Portsmouth North End CC Male Senior
224 — 11:59:30 — Anthony Lock Manchester Wheelers Male Senior
225 — 12:00:00 — Sam Leng AIMS Cycling Male Senior
226 — 12:00:30 — Luke Browne BS10 Cycling Club Male Senior
227 — 12:01:00 — Wayne Williams Sodbury Cycle Sport Male Senior
228 — 12:01:30 — Scott Chalmers Magspeed Racing Male Senior
229 — 12:02:00 — Joshua Morris Liverpool Phoenix CC (Aintree) Male Senior
230 — 12:02:30 — George Westall Newbury Velo Male Senior
231 — 12:03:00 — Adam Whittaker Salt And Sham Cycle Club Male Senior
232 — 12:03:30 — Jamie Richardson Paige Magspeed Racing Male Senior
233 — 12:04:00 — Mark Rowbottom Chesterfield Coureurs CC Male Senior
234 — 12:04:30 — Tomos Shaw Chichester City Riders Male Senior
235 — 12:05:00 — Henry Salmon GS Avanti Male Senior
236 — 12:05:30 — Edward Arnold Stroud Valley Velos Male Senior
237 — 12:06:00 — Jack Talbot Lakes Road Club Male Senior
238 — 12:06:30 — Connor Backhouse Kingston Wheelers CC Male Espoir
239 — 12:07:00 — Callum Hughes Velo Clinic Male Senior
240 — 12:07:30 — Thomas Southey Bristol South Cycling Club Male Senior
241 — 12:08:00 — Cameron Walker St Ives CC Male Espoir
242 — 12:08:30 — Peter Fry Cowley Road Condors CC Male Senior
243 — 12:09:00 — Mike Askins Chiswick Cycling Club Male Senior
244 — 12:09:30 — Sam Harding Hub Velo Male Senior
245 — 12:10:00 — Glen Whittington Southborough & Dist. Whs Male Senior
246 — 12:10:30 — Jack Martin Velo Club Venta Male Espoir
247 — 12:11:00 — Michael Lee Sodbury Cycle Sport Male Espoir
248 — 12:11:30 — Richard Morgan Barrow Central Wheelers Male Senior
249 — 12:12:00 — Christopher Peach Ilkeston Cycle Club Male Senior
250 — 12:12:30 — B Xavier Disley AeroCoach Male Senior
251 — 12:13:00 — Francis Eades Islington Cycling Club Male Senior
252 — 12:13:30 — John Blight Rapha Cycling Club Male Senior
253 — 12:14:00 — Mark Trevis Informed Sport – LGC Male Senior
254 — 12:14:30 — Tom Quinlan University Of Reading Cycling Male Espoir
255 — 12:15:00 — Max Fleming University Of Reading Cycling Male Espoir
256 — 12:15:30 — Rory Wells Tri20 Triathlon Club Male Senior
257 — 12:16:00 — James Gill 360VRT Male Senior
258 — 12:16:30 — Niko Raine University Of Lincoln Cycling Club Male Espoir
259 — 12:17:00 — Nick Munro Royal Air Force Cycling Association Male Senior
260 — 12:17:30 — Tobias Edwards Team Lifting Gear Products/Cycles In Motion Male Espoir
261 — 12:18:00 — Tom Kennett Kingston Wheelers CC Male Senior
262 — 12:18:30 — Andrew Wakeling Hub Velo Male Senior
263 — 12:19:00 — Matthew Boswell Didcot Phoenix CC Male Senior
264 — 12:19:30 — Matt Sumpton Dulwich Paragon CC Male Senior
265 — 12:20:00 — Tom Hazelton Dulwich Paragon CC Male Senior
266 — 12:20:30 — Luke Walton North Hampshire RC Male Senior
267 — 12:21:00 — Daniel Pink GS Avanti Male Senior
268 — 12:21:30 — Andrew Hastings Reading CC Male Senior
269 — 12:22:00 — Adam Millington Team PB Performance Male Espoir
270 — 12:22:30 — Ryan Oldam Reading CC Male Senior
271 — 12:23:00 — Tom Whitworth Royal Air Force Cycling Association Male Espoir
272 — 12:23:30 — Derek Neupauer Reading CC Male Senior
273 — 12:24:00 — Sam Westlake PDQ Cycle Coaching Male Senior
274 — 12:24:30 — James Scrivener Reading CC Male Senior
275 — 12:25:00 — Daniel Capel-Smith University Of Bath Cycling Club Male Espoir
276 — 12:25:30 — James Byatt Ilkeston Cycle Club Male Senior
277 — 12:26:00 — James Meaden Sodbury Cycle Sport Male Espoir
278 — 12:26:30 — Cameron Craik Newbury Velo Male Senior
279 — 12:27:00 — Tobi Ng Banbury Star Cyclists' Club Male Senior
280 — 12:27:30 — Sam Lashley Kendal Cycle Club Male Senior
281 — 12:28:00 — Paul Newsome Project 51 Male Senior
282 — 12:28:30 — Connah Towers Army Cycling Male Senior
283 — 12:29:00 — John Hunt Beacon Roads CC Male Senior
284 — 12:29:30 — Ollie Pennington 1st Chard Wheelers Male Espoir
285 — 12:30:00 — Charlie Lacaille University Of Bristol Cycling Club (UOBCC) Male Espoir
286 — 12:30:30 — Richard Gorst Axe Valley Pedallers Male Senior
287 — 12:31:00 — Rick Bailey Team Lifting Gear Products/Cycles In Motion Male Senior
288 — 12:31:30 — Jonathan Heath NFTO CC Male Senior
289 — 12:32:00 — Daniel Shoobridge High Wycombe CC Male Senior
290 — 12:32:30 — Charlie Ager Newbury Velo Male Senior
291 — 12:33:00 — Jack Freeman Meudon Pedal Heaven Le Col RT Male Espoir
292 — 12:33:30 — Ben Nichol High Wycombe CC Male Senior
293 — 12:34:00 — Mark Jagger Team Lifting Gear Products/Cycles In Motion Male Senior
294 — 12:34:30 — Michael Shute Mid Devon CC Male Senior
295 — 12:35:00 — Hamish McDougall Team Lifting Gear Products Male Senior
296 — 12:35:30 — Robert McPherson Saint Piran Male Senior
297 — 12:36:00 — Ben MacKinson Apache Brave Racing Male Senior
298 — 12:36:30 — Charlie Godfrey Farnham RC Male Espoir
299 — 12:37:00 — Andrew Kirby 73 Degrees Bicycles, WestSide Coaching Rt Male Senior
300 — 12:37:30 — James Bevan Army Cycling Male Senior
301 — 12:38:00 — Ted Cross University Of Bristol Cycling Club (UOBCC) Male Senior
302 — 12:38:30 — Adam Baker Royal Air Force Cycling Association Male Senior
303 — 12:39:00 — Nicholas Latimer Team Lifting Gear Products Male Senior
304 — 12:39:30 — James King OVB Male Senior
305 — 12:40:00 — Will Beech Beeston Cycling Club Male Espoir
306 — 12:40:30 — Matt Lawton Macclesfield Wheelers Male Senior
307 — 12:41:00 — Martyn Stewart East Lancashire RC Male Senior
308 — 12:41:30 — Zachary Herrod AeroLab Ward WheelZ Male Espoir
309 — 12:42:00 — Harry MacFarlane G!Ro Race Team Male Senior
310 — 12:42:30 — Chris Moores Norwood Paragon CC Male Senior
311 — 12:43:00 — Cam McLaren Vector Cycling Race Team Male Espoir
312 — 12:43:30 — Jacob Avery Aylesbury CC Male Espoir
313 — 12:44:00 — Matthew Ellis Saint Piran Male Espoir
314 — 12:44:30 — Nicholas Candy North Road CC Male Espoir
315 — 12:45:00 — Matt Clinton Team Jewson – MI Racing ~Poly Pipe~McCann Male Senior
316 — 12:45:30 — Ellis Pullinger Rugby Velo Male Espoir
317 — 12:46:00 — Luke Hind Team Lifting Gear Products/Cycles In Motion Male Espoir
318 — 12:46:30 — Jamie Dene Welwyn Whs Male Espoir
319 — 12:47:00 — Darren Kidson Onyx RT Male Senior
320 — 12:47:30 — Aaron Cooper Fareham Wheelers CC Male Senior
321 — 12:48:00 — Jacques Coates Team PB Performance Male Espoir
322 — 12:48:30 — Thomas Willan East London Velo Male Senior
323 — 12:49:00 — Adam Whitehead Bristol South Cycling Club Male Senior
324 — 12:49:30 — David Fellows Solihull CC Male Senior
325 — 12:50:00 — Callum Stewart East London Velo Male Senior
326 — 12:50:30 — Tom Parsons Bolsover And District CC Male Senior
327 — 12:51:00 — Robert Williams Cwmcarn Paragon Road Club Male Senior
328 — 12:51:30 — Cameron Richardson Road Club Cumbernauld & Kilsyth Male Espoir
329 — 12:52:00 — Oscar Hutchings Team Tor 2000 | KALAS Male Senior
330 — 12:52:30 — Carl Jolly University Of Bristol Cycling Club (UOBCC) Male Espoir
331 — 12:53:00 — Daniel Hills Sunday Echappée Male Senior
332 — 12:53:30 — Oliver Hurdle University Of Southampton RC Male Espoir
333 — 12:54:00 — Sam Clark TrainSharp Male Espoir
334 — 12:54:30 — Frazier Carr SPIRIT TIFOSI RT Male Senior
335 — 12:55:00 — Charlie MacTear High Wycombe CC Male Espoir
336 — 12:55:30 — Josh Coyne Bpm Coaching Male Senior
337 — 12:56:00 — Mark Aldred Kingston Wheelers CC Male Senior
338 — 12:56:30 — George Spooner Cambridge University CC Male Espoir
339 — 12:57:00 — Ben Greenwood Macclesfield Wheelers Male Senior
340 — 12:57:30 — Ricki Ellison CC Giro Male Senior
341 — 12:58:00 — Alex Raynard Team Lifting Gear Products/Cycles In Motion Male Espoir
342 — 12:58:30 — Andy Cunningham Ilkley CC Male Senior
343 — 12:59:00 — Joshua Avery Brother Uk – Team OnForm Male Espoir
344 — 12:59:30 — Marcus Cram Blaydon CC Male Senior
345 — 13:00:00 — Ben Millar Team Tor 2000 | KALAS Male Senior
346 — 13:00:30 — Jack O'Brien Parlay CC Male Senior
347 — 13:01:00 — Nathan Smith Cycling Sheffield Male Espoir
348 — 13:01:30 — Samuel Painter TBW23 Stuart Hall Cycling P/B Trainsharp Male Espoir
349 — 13:02:00 — Jake Hales SPIRIT TIFOSI RT Male Senior
350 — 13:02:30 — Jonathan Morris AeroCoach Male Senior
351 — 13:03:00 — George Kimber SPIRIT TIFOSI RT Male Espoir
352 — 13:03:30 — Harvey Weinberger AS Test Team Male Espoir
353 — 13:04:00 — Richard Gildea Didcot Phoenix CC Male Senior
354 — 13:04:30 — Kirk Vickers Holohan Coaching Race Team Male Senior
355 — 13:05:00 — Leon Wright Race Hub Male Senior
356 — 13:05:30 — Thomas Arkell East London Velo Male Espoir
357 — 13:06:00 — David Huck Barrow Central Wheelers Male Senior
358 — 13:06:30 — Robert Rogers Loughborough Students Cycling Club Male Senior
359 — 13:07:00 — Joe Baker SPIRIT TIFOSI RT Male Espoir
360 — 13:07:30 — Craig Rogers Cambridge University CC Male Espoir
361 — 13:08:00 — Matthew Coulson Oxford University CC Male Espoir
362 — 13:08:30 — Andy Nichols Team Lifting Gear Products/Cycles In Motion Male Senior
363 — 13:09:00 — Cameron Biddle Vredestein Basso Male Espoir
364 — 13:09:30 — Jude Taylor Crimson Orientation Marketing RT Male Senior
365 — 13:10:00 — Calum Brown Team Lifting Gear Products/Cycles In Motion Male Senior
366 — 13:10:30 — Adam Kenway Vitus Pro Cycling P/B Brother UK Male Senior
367 — 13:11:00 — Tom Bell High North Performance Male Senior
368 — 13:11:30 — Andrew Feather HuntBikeWheels Male Senior
369 — 13:12:00 — Ed Laverack VAMos.CC Male Senior
WOMEN
370 — 13:30:00 — Michelle Walter Bournemouth Arrow CC Female Vet
371 — 13:30:30 — Sharon Clifford SheHair Racing Team Female Vet
372 — 13:31:00 — Helen Dixon Reading CC Female Vet
373 — 13:31:30 — Maria David Serpentine Running Club Female Vet
374 — 13:32:00 — Vikki Filsell BellaVelo Cc Female Vet
375 — 13:32:30 — Cindy Goslar Reading CC Female Vet
376 — 13:33:00 — Fiona Jolly Kenilworth Wheelers Female Vet
377 — 13:33:30 — Wiebke Rietz 1st Chard Wheelers Female Vet
378 — 13:34:00 — Sandra MacKay Datalynx-Parenesis Cycling Female Vet
379 — 13:34:30 — Michelle Williams West Drayton MBC Female Vet
380 — 13:35:00 — Jules Birch Mickey Cranks Cycling Club Female Vet
381 — 13:35:30 — Suzanne Willis Southampton Triathlon Club Female Vet
382 — 13:36:00 — Hannah Quay Reading CC Female Vet
383 — 13:36:30 — Emma Bexson Stratford Cycling Club Female Vet
384 — 13:37:00 — Karine Jones Verulam Really Moving Female Vet
385 — 13:37:30 — Uta Pollmann CC London Female Vet
386 — 13:38:00 — Teresa Robbins Reading CC Female Vet
387 — 13:38:30 — Gemma Herbertson Salisbury Road And Mountain CC Female Vet
388 — 13:39:00 — Vivienne Tomlin CC London Female Vet
389 — 13:39:30 — Sasha Smith FTP (Fulfil The Potential) Racing Female Vet
390 — 13:40:00 — Mireille Cook Newbury Velo Female Vet
391 — 13:40:30 — Catrin Brown Cycle Specific Female Vet
392 — 13:41:00 — Celia Brown Beacon Roads CC Female Vet
393 — 13:41:30 — Lillie Swan CC Ashwell Female Vet
394 — 13:42:00 — Jo Parmenter Andover Wheelers Female Vet
395 — 13:42:30 — Cliodhna Kennedy Reading CC Female Vet
396 — 13:43:00 — Gemma Hobson URDT Female Vet
397 — 13:43:30 — Natalie Creswick Magspeed Racing Female Vet
398 — 13:44:00 — Helen Nicholls Valkyrie Race Team Female Vet
399 — 13:44:30 — Gemma Sargent Jadan CycleSpace- Vive Le Velo Female Vet
400 — 13:45:00 — Kirsty McSeveney …A3crg Female Vet
401 — 13:45:30 — Marie Kaing Reading CC Female Senior
402 — 13:46:00 — Ella Green BellaVelo Cc Female Senior
403 — 13:46:30 — Lucy Edwards Estrella Bikes Female Senior
404 — 13:47:00 — Chantel Coetzer Redbridge CC Female Senior
405 — 13:47:30 — Kate Robinson Team Milton Keynes Female Senior
406 — 13:48:00 — Elizabeth Hodges Cowley Road Condors CC Female Senior
407 — 13:48:30 — Vikki Aust Thames Valley Triathletes Female Senior
408 — 13:49:00 — Becca Drake BellaVelo Cc Female Senior
409 — 13:49:30 — Stephanie Cadoux-Hudson Cowley Road Condors CC Female Senior
410 — 13:50:00 — Aurelia Laluc Reading CC Female Senior
411 — 13:50:30 — Jamie-Lee Wright Guernsey Velo Club Female Senior
412 — 13:51:00 — Natalie Lawrence Estrella Bikes Female Senior
413 — 13:51:30 — Nikki Ray Estrella Bikes Female Senior
414 — 13:52:00 — Nikki Curwen 3C Cycle Club Female Senior
415 — 13:52:30 — Sophie Tolhurst CC London Female Senior
416 — 13:53:00 — Verity Atkins Royal Leamington Spa Cycling Club Female Senior
417 — 13:53:30 — Aga Szypicyn CC London Female Senior
418 — 13:54:00 — Katharine Morris Reading CC Female Senior
419 — 13:54:30 — Aileen Rice-Jones BellaVelo Cc Female Senior
420 — 13:55:00 — Joanne Clarke Velo Club Venta Female Senior
421 — 13:55:30 — Emma Cadoux-Hudson Cowley Road Condors CC Female Senior
422 — 13:56:00 — Alice McWilliam Grinta Coaching Female Senior
423 — 13:56:30 — Iona Casley Estrella Bikes Female Senior
424 — 13:57:00 — Elsa Leuty Newbury Velo Female Senior
425 — 13:57:30 — Katie Simmonds URDT Female Senior
426 — 13:58:00 — Isabella Ash Holmfirth C C Female Senior
427 — 13:58:30 — Laura Owler Beeston Cycling Club Female Senior
428 — 13:59:00 — Rachel Przybylski Charlotteville Cycling Club Female Senior
429 — 13:59:30 — Lili McLean Andover Wheelers Female Senior
430 — 14:00:00 — Louise Ireland Cambridge CC Female Senior
431 — 14:00:30 — Morgan Newberry ŠKODA DSI CYCLING ACADEMY Female C5
432 — 14:01:00 — Faith Fisher Valkyrie Race Team Female Senior
433 — 14:01:30 — Gemma Wilks Sotonia CC Female Senior
434 — 14:02:00 — Haddi Conant Team Lifting Gear Products/Female Espoir
435 — 14:02:30 — Isobel Conibear DHC (Districts Of Hamwic Cyclesport) Female Espoir
436 — 14:03:00 — Charlotte Davies FTP (Fulfil The Potential) Racing Female Senior
437 — 14:03:30 — Emily Kate Walton Beeston Cycling Club Female Senior
438 — 14:04:00 — Charlotte Miles CC Weymouth Female Senior
439 — 14:04:30 — Natalie Jenks Magspeed Racing Female Senior
440 — 14:05:00 — Tracy Best Cowley Road Condors CC Female Senior
441 — 14:05:30 — Lydia Watts Liv AWOL Female Espoir
442 — 14:06:00 — Connie Hayes Liv AWOL Female Espoir
443 — 14:06:30 — Henrietta Aitken Rapha Cycling Club Female Senior
444 — 14:07:00 — Hannah Bayes Liv AWOL Female Espoir
445 — 14:07:30 — Harriet Hernando Vision Innovative Leisure Racing Team Female Senior
446 — 14:08:00 — Clare Good PDQ Cycle Coaching Female Senior
447 — 14:08:30 — Nicola Soden Datalynx-Parenesis Cycling Female Senior
448 — 14:09:00 — Hannah Farran Team Boompods Female Senior
449 — 14:09:30 — Jessica Rhodes-Jones AeroCoach Female Senior
450 — 14:10:00 — Josie Cram PMRR Female Senior
451 — 14:10:30 — Anna Brittain 7 Hills Cycling Club Female Senior
452 — 14:11:00 — Liz Haskins TatraFitness (Inc Jane Racing) Female Espoir
453 — 14:11:30 — Hannah Lancaster Brother Uk – Team OnForm Female Espoir
454 — 14:12:00 — Elizabeth Sanders Avid Sport Female Senior
455 — 14:12:30 — Frances Owen Wrexham RC Female Senior
456 — 14:13:00 — Monica Greenwood Macclesfield Wheelers Female Senior
457 — 14:13:30 — Rebecca Seal Fareham Wheelers CC Female Senior
458 — 14:14:00 — Rosie Armitage Stratford Cycling Club Female Senior
459 — 14:14:30 — Becky Storrie Synergy Cycles Female Espoir
460 — 14:15:00 — Louise Hart Datalynx-Parenesis Cycling Female Senior
461 — 14:15:30 — Alex Clay The Independent Pedaler – Nopinz Female Senior
462 — 14:16:00 — Caitlin Peters Torelli Female Espoir
463 — 14:16:30 — Nicole Coates Torelli Female Espoir
464 — 14:17:00 — Corinne Side University Of Derby Cycling Club Female Espoir
465 — 14:17:30 — Becky Hair Magspeed Racing Female Senior
466 — 14:18:00 — Kate MacTear Bristol South Cycling Club Female Senior
467 — 14:18:30 — Bexy Dew Army Cycling Female Senior
468 — 14:19:00 — Jessica Finney CAMS -Tifosi Female Senior
469 — 14:19:30 — Madeleine Heywood Lea Valley CC Female Senior
470 — 14:20:00 — Kate Wootton Lee Valley Youth CC Female Espoir
471 — 14:20:30 — Alice Lethbridge Torelli Female Senior
472 — 14:21:00 — Jo Tindley CAMS -Tifosi Female Senior
473 — 14:21:30 — Emily Meakin The Independent Pedaler – Nopinz Female Senior
474 — 14:22:00 — Katie Scott CAMS -Tifosi Female Espoir
475 — 14:22:30 — Illi Gardner CAMS -Tifosi Female Espoir
476 — 14:23:00 — Emma Grant University Of Bath Cycling Club Female Senior
477 — 14:23:30 — Rebecca Richardson Team Brother UK Female Senior
478 — 14:24:00 — Bithja Jones Pankhurst Cycles Female Vet
479 — 14:24:30 — Mary Wilkinson Yorkshire Road Club Female Senior
---
---
Cycle Division's Shop
---
Send your results as well as club, team & event news here
---
Other Results on VeloUK (including reports containing results)

---
Other News on VeloUK