Five RTTC Time Trial championships ridden and three Gold and two Silver medals for Emily Meakin who finishes her season at the Hill Climb Championship this weekend – we chat
Interview: TT Champion Emily Meakin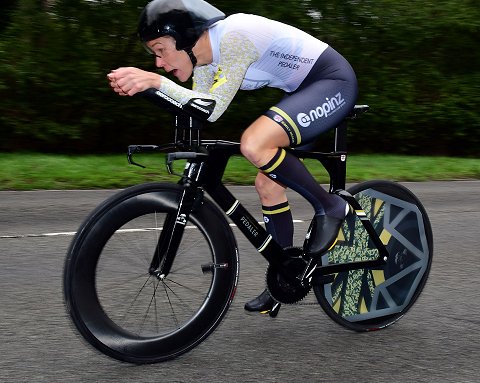 During a year when for most riders in Britain, racing has been off the menu, 2020 has proved to be a very successful one for Emily Meakin. In the last few months, Emily has ridden five RTTC Time Trial championships winning three Gold medals and two Silver.
2020 TT Championship Season
Circuit TT Championship – 1st
10 Championship – 1st
50 Championship – 1st
25 Championship – 2nd
Closed Circuit Championship – 2nd
Emily is for many, one of the riders of the season, if not the rider of the season, with such success to her name. This weekend, Emily finishes her season at the Hill Climb Championship. We started our chat by asking Emily about her riding the Hill Climb Championship?
"When all the championship races were put together and the Hill Climb champs was just a week after the other TTs, Aaron (The Independent Pedaler boss) said it would be really good if we could support it. At first, I was well up for it but as it's got closer, I'm getting a bit daunted by it".
"I think it will be a three or four minute effort but I'm not expecting anything from it. I'm just doing it for a bit of fun but you never know, I may surprise myself! There has been a big effort to get more women involved so why not support it!"
Circuit Time Trial Championship Gold
Emily's third gold medal of the championship season came in the Circuit Time Trial Championship at Newmarket last weekend. "I thought it was really nice, I really enjoyed it" says Emily. "I thought I executed it well, got the power down in the right places and it was a nice course. It was quite lumpy but I don't think it was as hard as the National 25 course which hurt a lot. This one was more technical and you had two laps and that was quite nice."
The Circuit Time Trial Championship was held on a single carriageway course outside of Newmarket and asked how it felt racing on that type of course, Emily replied "I really enjoyed it and there was no difficulties with the traffic. There was a roundabout to start the second lap and when I'd recced it, I got caught up behind some cars so I was a little bit apprehensive thinking I could get held up but I had no trouble with it. They were quite wide roads too. The danger is when some one overtakes you when there is an on-coming car ahead of you and you worry about getting squeezed but I didn't have any of that really".
Last Sunday, Emily finished ahead of her teammate Alex Clay who has had a great Championship season winning no less than six medals in six events. "She has had a cracking season" says Emily, adding, "she did the 100 as well so she's medalled in all her championships which I think is a cool thing to have done."
…. continued after the advert.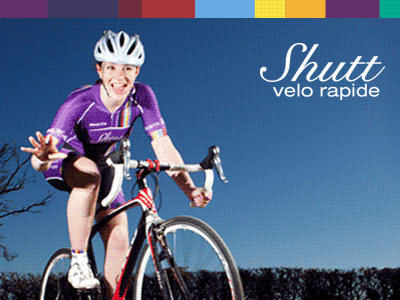 Discussing her pacing and form during the time trial championship period, Emily explained "my pacing has got better with so much time trial racing but it's felt weird. Because there were five races in a row (including the Hill Climb championship), you train and freshen up for the first one, recover, do a little training and then rest up for the next one and so on. I have found that difficult in that we (Emily and John Archibald) have halved the normal volume of training as we're not training much as we are always resting for the next championship. So that has been weird. I think I have lost some fitness but have still been fresh enough to race really well".
With the races being the same routine for the last four weeks, Emily's training has been rest on Monday before a few hours on a Tuesday at zone two. "On Wednesday, I have started to do some Vo2 training, keeping it short and not doing a full Vo2 session but doing enough to keep myself fresh and keep the tank tested a little bit".
"On Thursday, it is zone two again before a rest on Friday and then the openers on the Saturday. The routine has been quite good. The travel hasn't been too bad either and John's had a cool effect on that. Because we have done everything together, we have been able to share the jobs you have to do so we have helped each other out".
"On your own, I think the travel would be a bit more of a task but John's looked after the bikes and I've made sure we have packed all the food bags. John has been amazing as he does so much for me and he really likes to do things properly so when it comes to cleaning the bikes for example, he's like 'let me do it loL'".
Chatting about her bike, Emily explained she continues to ride a single 60 tooth chain ring and in a race like the circuit time trial championships, used five or six gears adding that it was super fast on the way back on the circuit and she was in the 11 sprocket doing 60k an hour.
Emily then explained more about her bike, saying "we are using Aero coach extensions (titanium) now and they are mega and I really like them. I have been running a 25 degree block on the tri bars too which isn't UCI legal."
"I did Coalville (circuit TT) and the National 10 (which she won) in a UCI position (above) because I want to be the best I can be in the UCI position so my theory was to do those races in the UCI position so I can get used to it. That is how John rides too. But as soon as these championships all got put together for the 25, 50 and circuit champs, we got given the Aero coach tri-bars and I put the 25 degree block in and that has helped my position".
"I have not tested it (benchmark CDa) but I do feel I look a lot better in that positon. I feel I can sink my head into my arms more whilst looking up the road and I feel the surface area at the front has been decreased which is the aim."
Whilst Emily is well known for her success in time trials, the multi TT champion has also experience of riding the cobbles in Belgium in the UCI races there. Emily says she has missed the racing on the road this year despite the success of the time trialling. "I've missed it loads, especially doing all the big UCI races."
"Coming into the BC nationals last year, I think I was really fit just by doing the Belgian classics like Het Nieuwsblad and then we did some stage races and just doing five days on the bounce, in UCI races where the level is so high, I don't think you can replicate that training."
"So I have missed that and the social aspect of it as well. I think every year, riders (in UCI events) are making progression on the road, like Lizzy Banks progression, where they get better and better and then you think of the road racing we haven't done this year and realise you have missed out on a year of progressing. I was also really looking forward to going back to doing some of these UCI races for a second time because second time round you don't have that baptism of fire or that unknown element so you know what is coming up. I was so looking forward to doing them again but had that taken from us. So yes, I have really missed the racing on the road."
"It has though been good we have been able to do the time trials in the UK and salvage something from the year. I'm grateful to the CTT and the organisers for that because it's hard enough to organise races already but even more so with this Covid pandemic."
Emily will have a little break after the hill climb championships and then look at what may well come up next on her programme of racing. The break will only be a short one aimed at giving her a rest mentally from the work of looking after the numbers in training. "Because we haven't done loads of training the last four or five weeks, I am really looking forward to doing some longer rides. We both love training so are both keen to back to it again" Emily said.
Will Emily ride the track if that continues at some point in the winter I asked? "I'm not sure about track racing as we're not sure what is going to be on" Emily explained. "BC are organising the track champs and planning that it goes ahead which is great news but I'm not sure what I am going to be doing."
"I want to have a really nice season on the road (in 2021) so I don't know if I'll go away and focus on getting road miles in or try and do the track nationals as well."
Good luck to Emily this weekend at the Hill Climb champs and for the winter too… thank you for the chat!
---
---
Cycle Division's Shop
---
Send your results as well as club, team & event news here
---
Other Results on VeloUK (including reports containing results)

---
Other News on VeloUK