On Sunday on Streatley Hill (Berkshire), new comer to the sport Bithja Jones, beat some big names to win the 2020 Women's Hill Climb title – we chat about the win and her love for the sport
Interview: Bithja Jones (Hill Climb Champion)
On Sunday on Streatley Hill (Berkshire), new comer to the sport Bithja Jones, beat some big names to win the 2020 Women's Hill Climb title. On Monday of this week, VeloUK spoke to 41 year old single mother Bithja, who hails from Hamburg in Germany (been here for 12 years), and who's only been racing for a short while after doing her first Hill Climb in August of 2019.
Her victory is quite an extraordinary feat for some-one so new to the sport and beating a load of 'names' in a championship with well over 100 women competing. The win was not the first one of the Hill Climb season with Bithja having many a victory in 2020 such as Blazing Saddles, Berkhamsted CC & Newbury Velo to name but three Hill Climbs this season.
The championship victory came on her home climb and such is her pedigree in the sport of late, Bithja was seeded second and when it was her turn, raced up the short and steep climb to beat favourite Mary Wilkinson by almost three seconds.
In 2019, Bithja was 13th in the Championship on Haytor and explained at the start of our chat that for this season she took the sport more seriously and upped the training as well as getting a better bike which has resulted in some great wins already. Her time in the sport began two years ago when she got her first proper road bike after having been a runner for two years before getting injured.
Having taken up cycling after that, Bithja began doing club rides with her cycling club and a season of track cycling at the Reading Track League. Asked if the win was a surprise, Bithja replied "It was a bit of a surprise, yes. I get a lot of support from my cycling club but I don't have a coach or anyone to help me with my training. I work full time and I'm a single mum as well."
Bithja, who turned 41 the day after the victory, added "It surprised me I could keep up or beat some of the women there who are semi professional and a lot younger than me so that is very cool."
Bithja knows the climb very well explaining how she did a hill climb on Streatley last year and beat the then course record when she did a 3 minute and 3 second ride on it. "I had a feeling that this was 'my hill' and that if I can improve on that, I could do well in the nationals. So I focused on that quite a bit and improved on my own record by 16 seconds."
The women's race on the day was last off and that coincided with the rain which started to fall at that time as well. Asked how her ride went with wet roads, Bithja replied "some-one who raced earlier that day sent me a message about the road conditions and said 'low tyre pressure' exclamation mark!"
"But I didn't get the message before I started so I did not adjust the tyre pressures and went with I think 9 in the front back and 6 in the back and it was fine. I never got any wheel spin so that worked out well for me."
"On Streatley, I try to stay in the saddle for as long as possible at the bottom just before you hit the first steep bit when I get out of the saddle. Then it flattens a tiny bit for a few seconds where I can sit in the saddle again and take a deep breath and hit the last bit".
…. continued after the advert.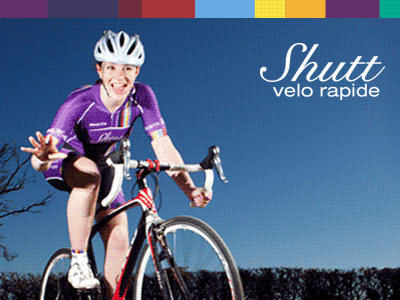 Asked about her training for the event, Bithja explained how she went on holiday to Wales in August with her children for a week. "I went to the north of Wales and did some hill cycling there with panniers on the bike for a week doing long distance rides. Then on my return, I just went out and cycled in the hills round here (Reading). I commute to work as well and have a little climb on the way there which is a two and half minute effort if I push it and I do that every morning."
"I just love cycling so I just do it because I love it and want to go out cycling when I can."
I put it to Bithja that hill climbs are a lot different to 'normal' cycling though, so much so, that many riders including professionals will shy away from them because they can be quite 'sickening' such is the effort to race up a steep hill.
"I think if you have the mental strength and the determination and right mindset, it's quite nice as its just you against the hill, and even if it hurts, it's a short effort and even if it's really bad, it is over in the matter of minutes and I quite like that. I don't have to think about tactics or other riders. So in a way, it's quite pure and simple as well tough."
The Bike
Her bike for the race was pretty dam special too as Bithja explained. "I have a bike that I only use for hill climbs. A friend of mine very generously sponsored me the frame, the same as Ed Laverack has ridden. My friend's husband died earlier this year and she sponsored me this bike that I am riding in his memory and I have a sticker on it saying "in Memory of David Little".
"My club is associated with a bike shop Pankhurst Cycles and they have been helping me a lot to find the right bits to fit on the bike too. I have a single chain ring on the front to make it really light, and we got help from Fulcrum who gave me a good price on some amazing aero deep section wheels. The bike weighs around 5.8 kilograms which is very nice. I love the bike."
This year
Bithja's season started on the Church Lane climb (Basingstoke CC Hill Climb) where she was a second slower than Nationals favourite Bexy Dew and one and half seconds slower than another nationals favourite, Alice Lethbridge who won it.
"Then I had a race up Knights Hill at Goodwood where I won with a course record. Then I had the Streatley Reading and Didcot Phoenix warm up event which I won with a new course record. Then I won the Hill Climb at Newbury, again, beating the course record set by Jossy Lowden which was nice. Bristol didn't go to plan and I was given a DNF because the time was not right and they could not give me a correct time and then I won the one on Tom's Hill (Chilterns) for Berkhampsted CC so the season went quite well!"
"It has been amazing to finish off the year that we have had with the hill climb season I have had but I missed the track cycling so much as I love my weekly racing from April to September when we usually have track cycling and I love that. This year we only had one evening of races so it was amazing to do some racing and for the nationals to take place at all, is amazing too. It was sad that Rebecca Richardson (Brother UK) was not there but I am glad there were enough high quality riders to make me feel like I really won against serious competition."
The Nationals event was also remarkable in that unlike most hill climbs where the women's entry can be quite small, at Streatley, there were over 100 women racing the event that Bithja won. "That was amazing" Bithja says, adding "thanks to Laurie Hayley who did so much work on that with her campaign and I hope this is just the beginning. It would be amazing to have similar numbers or more next year and hopefully more too at club events in the run up to the Nationals. My daughter is definitely into it. She is only six and we found that on the closed road events there is no age limit so we are going to get a bike ready for her as she wants to do some hill climbs."
Looking ahead, Bithja says of her winter, "I will just go for nice long rides and enjoy the cycling. Cycling to the sea and some other things. I am moving house soon as I started a new job in September so I have loads to do in the winter. I am going to do all the things I never managed to do in the last three months."
We wish Bithja lots of luck for the coming months, hope she stays safe and look forward to seeing her name in the results in 2021 when hopefully racing will return to some sort of normality … thank you for an amazing chat Bithja. It was an honour as always to talk to such champions.
---
---
Cycle Division's Shop
---
Send your results as well as club, team & event news here
---
Other Results on VeloUK (including reports containing results)

---
Other News on VeloUK