Andrew Feather proved to be unbeatable during this year's Hill Climb season, winning week in, week out before finally closing the season out with his second Hill Climb Championship win
Interview: Andrew Feather (Hill Climb Champion)
Andrew Feather proved to be unbeatable during this year's Hill Climb season, winning week in, week out before finally closing the season out with his second Hill Climb Championship win.
He began the season with the Longstone Edge hill climb victory at the start of August and followed that by winning hill climbs up and down the country from Plymouth in the South to near Durham in the North East. His second national title came on the shorter climb of Streatley after his win in 2018 at Stocksbridge in Yorkshire which was on a longer, more technical course.
Andrew started our chat by saying it was good to win another title and finish the season on a high. "We were lucky with the weather compared to Saturday" Andrew explained, adding, "it was a really good event and well organised. I was slightly worried it was going to get cancelled but the organisers did a sterling job in getting everything together so it was really good".
One thing I notice doing the results week in, week out is that it is very rare to see the best hill climbers competing against each other each week. Second placed at the Nationals, Tom Bell, won all the races I was photographing and more before the Nationals but was beaten twice by Andrew in the North East events when Tom was second in one, and third in the other.
On the subject of the coming together of these titans of the Hill Climb world, Andrew explained "the only time you do get all the top guys together is the nationals and it's good so many of the favourites were there like Callum Brown, Adam Kenway, Tom Bell and so on; it was good. I knew the margins between us would be really really small (Andrew's winning margin over Tom Bell was 1.1 sec) over such a short climb so it could have gone anyone's way really. I was lucky on the day to get the win."
Andrew was the only male rider to go unbeaten during the season with seventh placed Jude Taylor the only one to go close to beating him when they tied for the win in the Cleveland Wheelers Hill Climb in the North East with Tom Bell third.
Asked how he felt about Streatley Hill, Andrew replied "I prefer the climbs that are a bit longer because with the short ones, you are almost in a 'sprinter's' territory really so I like having more of a buffer. My preference is the classic three to five/six minute climb."
"Streatley Hill was though a really good climb, just over two minutes of pain and if you can get through that first minute on adrenalin, you just have that last minute to battle through. I was really fading at the end though when I normally have a strong finish winning races. I normally win most races over the last few hundred metres but Sunday was the opposite and I went out too hard and the last 50 metres, I could feel the power going down".
The bike Andrew rode is a 54 cm Cannondale SuperSix EVO Hi-Mod rim brake bike, one of the last ones made which he says is really light and stiff, lighter than the disc brake versions now made. Unlike a lot of riders with 'hill climb bars' Andrew was using dropped handlebars that were not cut off under the brake levers.
"The only thing I changed from last year was I have gone for bespoke carbon bars that are wider than last year. Last season I made the mistake of going too narrow with the handlebars and because I ride the hill climbs out of the saddle, if you have narrow bars, you have no leverage. I felt really closed up but if you have that extra leverage, you realise how much your arms come into play for a hill climb. I always find my arms hurt more than my legs at the end! I have always ridden 42 centimetre bars and last year I went narrower and didn't like it so it was nice to go back to the wider ones."
Andrew is sponsored by Hunt wheels and Rotor UK and so is running a Rotor Aldhu crankset (172cm) with a Rotor narrow / wide single chain ring (42t). His powermeter is a Rotor Inspider whilst the bottom bracket is C-Bear one with ceramic bearings which is from Velotech Services, the UK distributor of Rotor products and C-Bear. His wheels meanwhile are Hunt hill climb specific ones which are light and stiff.
Andrew taking the left hand side of the road on the climb where as his rivals were in the centre of the road …
Walking the climb, I could see the roads looked damp so I asked Andrew was that an issue with tyre pressures? He replied, "I was having a long debate about this the day before and on the actual day. I have always ridden really hard rear tyre pressures (like 95 psi) but everyone was saying it will be slippery and I do remember doing the course a few years ago and it was slippery and the only time I have noticed I have had wheel spin."
"It was quite handy that a mate of mine was parked next to me and he went up two hours before me and I asked him to report back on what the surface was like especially near the top through the trees. I was almost going to put on a fast race wheel with more grippy tyres but I didn't want to change anything as I had done well until then using the same wheels but was conscious they didn't have much grip. You can put out as much power as you want but if you have wheel spin, you're not going to be going every fast. My mate came back though and said the surface was okay. I got a bit of wheel spin at the start going out too hard but after that I didn't notice any wheel spin".
…. continued after the advert.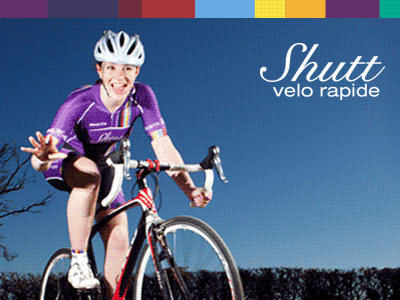 Closed Roads
The year before when the nationals was on the iconic climb of Haytor in Devon, many a rider mentioned being held up by traffic because the road was not closed. Asked how he found the race on closed roads, Andrew replied, "it made a massive difference. It is so much nicer having the race on closed roads and not having to worry about traffic."
"You can pick the best racing line too. As soon as you have cars to worry about, it's not pleasant with the worry of being held up and I think quite a few were held up last year which scuppered their chances so it was really nice to have those closed roads."
"The organisers did a great job getting that closed as it's a busy road. I did a few recces of the climb before the championship and it was quite busy so it was great they managed to get that road closure. I think the roads will be closed for the nationals in the future. The rumour is for next year, the race will be on Winnats Pass which would be amazing or Mam Nick (nr Sheffield) if they can't get the road closure. It all depends on the road closure I understand and Winnats is a busy main road to Manchester so we'll see. It would be great if it does though as Winnats is so iconic".
Hill Climb Training
Andrew works full time as a solicitor for a company in Bristol and lives in Bath. As we all know, it has been a strange year in cyclesport with the pandemic so I asked Andrew how that affected his training for the hill climb season?
"This year I have been working from home and ordinarily I'd be commuting into work. I live in Bath and work in Bristol so that gives me a few hours each day but this year with lockdown, it's been a bit easier to be more specific with my training."
Second to Andrew was Tom Bell who was one of the seasons big winners of Hill Climbs
"I have been able to get out after work in the evenings and do specific efforts where as I would not be doing that commuting to work with a back pack on my back. So it has been easier to do more hill climb specific efforts this year in training and I have had my best numbers this year".
"Doing specific efforts rather than commuting to work has made it easier. In the championship, I did normalised power of 660 watts for the climb and that is better than the previous nationals in 2018 which I won. That's really pleasing but I'm sure age will catch up me at some point as I'm 36 next month. The last three years I have concentrated on hill climbing and this year and I have been fortunate to come back and beat previous records from the previous year but I expect there will be a time when the power goes down but this year has been really good."
Travel and Events
As mentioned at the start, Andrew has travelled up and down the country to compete in hill climbs with his wife and little one so I asked how does he choose the events? "I always like doing new courses as it's good doing different climbs."
"It's quite hard motivation to do the same climb each year and I love coming north to the events as there are other climbs I can ride as well outside of the racing. I also did a week in the Lake District in September on climbs like Hardknott Pass. I have had GCN following me this year for a film coming out in December time and that's been really good".
"One of the days they were with me I had to try and beat the KoMs on Hardknott and Wrynose Pass and I managed to get both KoMs which was really good. I beat Mason Hollyman's time by 35 seconds so that was quite good. I love doing the Strava stuff and have a bit of fun."
First Hill Climb of the season and Andrew was the winner at Longstone Edge
"Hardknott would be an epic one for the nationals. That would be amazing and I would love the championship to be on a classic climb like Hardknott. The nationals seem to go back to the same hills and it be good to hold it on a proper iconic climb in the UK. Whoever for example won it on Hardknott would be the best climber in the country as it's the ultimate climb; long (8 min 41) and steep. It would not going to be won by a sprinter or a time trialist!"
"I guess the organisation for one there would be difficult but maybe one day. Winnats would be good in place of that or Mam Nick which is a really really good climb; six minutes averaging 10 per cent."
Where the championships will be in 2021 is still to be confirmed but certainly having it on an iconic climb would enhance the prestige of the event and the prestige too of the victories. Let's just hope that all the best riders wanting to do the championship (men and women) will have the chance to fight for a prestigious title that will remain Andrew's for the next 12 months. My thanks to Andrew for his time … Look forward to the movie!
---
---
Cycle Division's Shop
---
Send your results as well as club, team & event news here
---
Other Results on VeloUK (including reports containing results)

---
Other News on VeloUK