Success is the unifying factor in Dean Downing's varied career where he has used the experience gained from winning the most prestigious races on the domestic calendar and representing his country to coach two of the nation's brightest talents to British and World titles
Feature: Dean Downing – Lifelong learner
Dean Downing was one of the most successful domestic pros in the modern era and is now a sought-after coach. Enjoy the final part in our serialisation of an in-depth interview with Dean from Brother UK Cycling. You can read the full article on the Brother UK Cycling Blog.
Lifelong learner
Success is the unifying factor in Dean Downing's varied career. He has used the experience gained from winning the most prestigious races on the domestic calendar and representing his country at World Championships to coach two of the nation's brightest talents to British and World titles.
Brave decisions as a young man led to professional qualifications and sporting sojourns in Australia and Belgium that contributed as much to his personal development as sporting. Still in his mid-forties, he is already well advanced in the next chapter of his professional life.
Dean is a lifelong learner who delayed the start of his athletic career to follow an academic path. He has assimilated advice from experts including John Herety, Matt Bottrill and John Sharples into Downing Cycling, a coaching business with a varied client base that encompasses weekend warriors and world champions.
"People sometimes ask: 'How do you fit in so many riders?' I say: 'Well, coaching is my job. I don't do anything else now.' I get up in the morning, turn on my phone and answer messages. I'm on phone calls with coached riders every day. I work from my home office and build training plans. Working with different riders every day is enjoyable, and I coach a broad spectrum of abilities."
He speaks with authority about the challenges faced by the British road scene and a demise he believes began in 2014 after six seasons of growth. He identifies an erosion of the calendar and the loss of races like the Archer GP, and the Grand Prix of Essex, Havant and Richmond for a growing propensity among British-registered UCI Continental teams to race abroad. A reduction in their number provides a further incentive for young British talent to seek opportunities overseas, he argues, all to the detriment of a scene that thrived as recently as the last decade.
It's an unflinching but accurate summary of the domestic road scene; one that Brother UK through its comprehensive sponsorships and the passion of Managing Director Phil Jones MBE hopes to lead to a more sustainable future. While the sport delivers a valuable return on investment for Brother UK, fundamental changes to its commercial model are required to create the resiliency required to survive the inevitable turnover of commercial backers.
Dean's progression from rider to coach is evidence however for the positive outcomes that can result from sport's inevitable changing of the guard. The continued presence in domestic cycling of his generation is essential to its recovering an era of unprecedented strength. British road racing would have been a poorer place without the Downing brothers while they raced and, as Dean builds a reputation for coaching the best of the new generation, one suspects that this will remain the case.
Click here to read the full article, or listen to Dean in conversation with Aussie Larry, Timothy John and Phil Jones MBE, the Managing Director of Brother UK, on the Brother UK Cycling Podcast via Apple Podcasts, Google Podcasts or Spotify.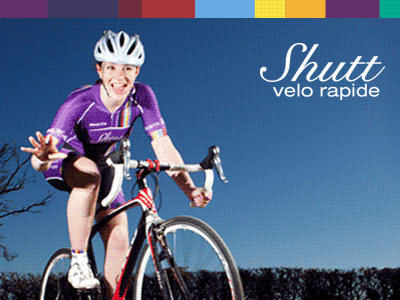 ---
---
Cycle Division's Shop
---
Send your results as well as club, team & event news here
---
Other Results on VeloUK (including reports containing results)

---
Other News on VeloUK