On day 4 of the European Track Championships in Bulgaria, Katie Archibald won Gold as did former Elite Circuit Series winner Seb Mora of Spain who rides for Movistar and is a former Raleigh rider with Cherie Pridham Racing
News: European Track Championships Day 4
On day 4 of the European Track Championships in Bulgaria, Katie Archibald won Gold as did former Elite Circuit Series winner Seb Mora of Spain
Recently crowned as the European Team Pursuit champion, Katie added another gold medal to her collection by winning the women's Points race. Katie stated her intent from the start, winning the first two sprints, collecting points in the following two, and then winning the fifth sprint which put her in a comfortable lead at the halfway point.
With 30 laps to go, Katie made her attack, along with Italy's Silvia Zanardi, Poland's Karolina Karasiewicz and Portugal's Maria Martins, with the foursome taking a lap with 24 still to go. Silvia Zanardi ate into Katie's lead on the penultimate sprint, narrowing it down to ten points, meaning gold for Katie was not a foregone conclusion. However, Katie stayed attentive and showed her strength by winning the final sprint, taking the European points race title by 18 points.
Katie said afterwards: "I get drawn into the sprints and it puts me in danger, so against a different field, I would have been kicking myself as I was really in danger – the right attack could have done me in, so I'm glad I kept my head and didn't let the wrong move go and I was there to contend at the finish."
Former Elite Circuit Series winner Wins Gold
Movistar's Sebastián Mora of Spain won the European Points Race title, his first title in the event and fifth career European gold medal. Sebastián Mora said afterwards "I wanted to race more on the attack than in the Scratch, and I think everyone could see that from the beginning. I was getting myself into the early sprints, and after 30 laps, I tried to move to make the race harder for everyone.
I knew I was going to be a closely followed, and the group came back to catch me, so I tried to recover a bit and not lose sight of the sprints to keep gaining some points. I wasn't nervous when Ramanau and Crista gained that lap, and waited my moment to attack. It took a lot from Donega and myself, but we took that lap and, after that, I knew that the only important thing in those final 30 laps was controlling the field to avoid anyone gaining a lap, follow the sprints and trying to keeping a high pace.
"I'm so happy with this win and really excited towards Sunday's Madison. Albert (Torres, also a former Raleigh rider) is also really motivated, and feels like the long efforts on the road throughout this season should play to his favour, though we have seen during this Euro Champs that we will need some extra work heading into the big events to get better used to high cadences which we don't use on road races."
"This week is only giving us good conclusions, and so we head into the Madison race with an aim at doing something beautiful. We're so excited about the fans' support and we'll give our maximum tomorrow."
Great Britain's riders
GB's Ethan Vernon was in action for Great Britain in the men's Points race, having recently graduated from the Senior Academy programme and onto the Podium programme. Ethan got himself on the scoreboard in the second sprint, taking three points, and went on to score in six more of the 16 sprints, finishing in fifth place overall with 18 points. In the women's Keirin, Sophie Capewell finished third in her heat which saw her progress to the finals.
Here, it was a cagey start to the race once the derny left the track, but Sophie got herself into a good position with two laps to go. It was a drag race to the finish and on the final bend, she was shoulder to shoulder to contest the bronze medal but was beaten to the line by Spain's Helena Casas Roige. Olena Starikova from Ukraine took the victory. Katy Marchant finished fourth in her heat which placed her into the minor finals where she finished in 12th place overall after being relegated.
The Great Britain Cycling Team will be back in action on the final day of competition tomorrow with representation in the men's and women's Madison races as well as the men's kilo.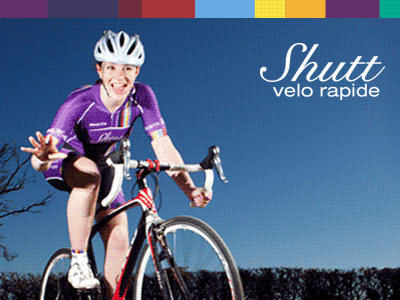 ---
---
Cycle Division's Shop
---
Send your results as well as club, team & event news here
---
Other Results on VeloUK (including reports containing results)

---
Other News on VeloUK