A look back at an early season classic race in Lancashire with winners like Tom Pidcock, Ian Stannard, Rob Hayles, Kev Dawson and many a star name – needs a new organiser
Feature: Clayton Velo Spring Classic
UPDATE (December 2, 2020):
Following the recent announcement that event organisers Peter Boast and Alan Roper were stepping down from their role in running the Clayton Velo Spring Classic, a new team have stepped in to take over from 2021 onwards. Whilst awaiting official confirmation for races in 2021, the event has been given a provisional date of May 2 and that should represent the opening event of the 2021 road season.
The new organising team is made up of event regular/prime sponsor Sam Dobson and 'man with the mic' over recent years Neil Welsh (both former Clayton Velo members), together with Richard Paige of The Green Jersey and the well-known Rob Pye. The new team has the support of Peter and Alan who look forward to seeing the event return to its more familiar season-starting slot in 2022.
Above: Neil chatting to the assembled audience at a presentation for the Clayton Spring Classic as former international and now a commissaire Alan Gornall shaes the hand of former winner Ryan Perry
Neil Welsh said "The racing scene owes a debt of gratitude to Peter and Alan for a whole host of reasons, not just the Spring Classic. With fears that an event I have watched, ridden, or been involved in since the late 80's was potentially going to fold I couldn't stand back. I got in touch with Sam and then shortly afterwards Richard and Rob also gave their support. It would be great to see The Spring Classic attract the best riders that the country has to offer and we are hopeful that the 2021 event will represent a post-COVID resurrection in many ways."
Previously: 
After 12 years and many more in a supporting role, the organiser of the early season classic, the Clayton Velo Spring Classic has called time on the race. Before Peter Boast, the Belcher brothers and Alan Roper among others have organised the event and Peter says Alan has been involved for all 55!
The race rolls out from the HQ at Clithero and out to the Bashall Eves Circuit
Before the pandemic caused havoc in the racing calendar, it was storms that caused many of the year's early season classics like the Clayton Velo Spring Classic and Perfs Pedal to be cancelled. On the race being stopped, Peter says "we (Peter and Alan who is 76) both feel we have done enough but we still hope someone from the North West region may take it on. For me personally, the lockdown was the final straw as our retail business has to come first in the next 12 months."
The event used to get a load of top pros and some 'name' riders have won or competed in the event (see the winners list below) but over the last few years, the organisers (and me) have noticed a decline in the numbers of the top riders/teams making up the scratch group. For a long time that group was like a mini prem chasing down the eight minutes to the front group.
Peter says of this "I presume this is down to many of the teams in recent years heading off on training camps etc so we may have seen its purple patch coming to an end". Talking about its beginning, Peter explained "the first race was billed as an 'Australian pursuit' but from year two, it changed to what is now called a National B for 35 years or so on the now unused Barnoldswick circuit before during the last 20 years, it reverted to a handicap on the 3.9 mile Bashall Eves circuit."
The highlights for Peter and Alan were naturally their 'home club' – Clayton Velo- wins. "The first race won by Clayton rider Kevin Spencer (from the front group), then Tony Gornall and Howard Walmsley in the 70s. Both Tony and Howard both rode the Milk race/Tour of Britain with Tony going on to ride for GB on many occasions and was a Star trophy (Prem calander) winner. The Gornall brothers were both winners back in the 80s. Alan Gornall, only 20 at the time, and both going on to represent GB, and both with several Premier calendar wins" .
Tom Pidcock adding the Clayton Velo Spring Classic to his stacked palmeres…
Peter's favourite 'home' win was in 1983 when Chris Riding out foxed the foxes and left legends Phil Thomas and Steve Joughin to scrap for 2nd and 3rd! In recent years 'locals' Ryan Perry (2018) and Si Wilson (2014) took the win whilst 'Wilko' (Ian 'superman' Wilkinson) got close in 2016 but could not quite close the gap to the front and finished 50 metres behind the race's first ever junior winner, a certain Tom Pidcock with junior team mate Rob Scott 2nd. Juniors repeated the feat three years later with a 1,2,3 and Oliver Rees coming out on top."
Going back to 2016, Tom Pidcock at the time explained post race he hadn't had a real break post cross worlds but had also been ill so had to back off his training because of that. "I'm pretty pleased to add my name to the list of winners here. It's my first road race, over 58 miles, so it's a pretty pleasing start."
Meanwhile, winner in 2014, Simon Wilson, who now races for Ribble Weldtite and is still getting his share of success, said back when he took the victory "It's a big race and pretty local for me as I'm only eight miles away. I'm on these roads all the time so I am really pleased to win it. I've been fifth twice and have wanted to win it for a while. It was nice to get a few scalps especially when you are working full time and really pleased to win this, a big race."
Si Wilson winning the classic race
A double winner in the 70s Alan Kemp, says of the race "the spring Classic always drew a top field of northern amateurs really keen to win this Northern season opener. Many  of them having represented or who would go on to represent GB on the road . I remember it being a very undulating circuit of about 10 miles based on and finishing at Barnoldswick. In those days there were 40 rider fields and it was a straight road race for amateurs. I remember Arthur Metcalf (a British legend of those days who twice rode the Tour de France), one of my heroes , reverted to amateur and was 2nd in 1974".
Over the years, there have been some big name winners like the recently retired Ian Stannard to name just one but a personal favourite for Peter was in 2009 when the four man team from Team Halfords (a forerunner to Team Sky); Rob Hayles, Ian Wilkinson, Rob Partridge and Mark McNally, got to the head of the race with about 15 miles to go and team time trialed away from the rest or at least almost the rest!"
"They had local 3rd cat ,Carl Pawson for company however! Carl was a very handy Time Trial rider and stuck to them like glue and it took Rob Hayles sliding him off the back with two laps to go to get rid of him!! That's the beauty of handicap racing!"
Asked about the Clayton Velo club, Peter says "What can I say, it's a massive shame clubs don't exist like the Velo anymore! Formed in 1964, it remained the breeding ground into the early 90s for many very talented East Lancs riders but also promoting its fare share of racing including mid week handicaps. We seem to have lost the desire for this kind of racing and yet as the Spring classic has shown in recent years, there have seen many young riders given their first taste of proper racing, learning on the job so to speak, and quite a few of them are in World tour teams now including Matt Holmes and the Yates twins".
"I guess in the present era, Clayton riders like the Smith brothers Karl and Nigel and the Gornall brothers would undoubtedly have had more and better opportunities. Pete Boyd was also a pretty handy trackie with multiple National titles."
We can only hope that some one does come forward to organise what is a very long running 'Northern' classic which was always a pleasure to attend.
Former Winners (not all)
2019 1. Oliver Rees, 2. Dylan Westley, 3.Isaac Peatfield
2018 1. Ryan Perry, 2. Simon Deplitch, 3. Mark Dziobon Lancashire
2017 1. Jacob Hennessy, 2. Dillon Byrne, 3. Michael Cumming
2016 1. Tom Pidcock, 2. Rob Scott, 3. Ian Wilkinson
2015 1. Peter Williams 2. Sam Williams 3. Josh Hunt
2014: 1. Simon Wilson, 2. David McGowan, 3. Richard Handley
2013: 1. Richard Handley, 2. Ryan Mullen, 3. James Gullen
2012: 1. Richard Hepworth, 2. David McGowan, 3. Robert Hassan
2011: 1. Dean Downing & Tom Murray (dead heat), 3. Tom Barras
2010: 1. Dan Craven, 2. Peter Williams, 3. Chris Newton
2009: 1. Rob Hayles, 2. Rob Partridge, 3. Mark McNally
2008: 1. Chris Newton, 2. Dean Downing, 3. Graham Briggs
2007: 1. Ian Stannard, 2. Alex Dowsett, 3. Mark McNally
2006: 1. Chris Newton, 2. Kevin Dawson, 3. Graham Briggs
2005: 1. Kevin Dawson, 2. David McGowan, 3. Ian Wilkinson
2004: 1. Kevin Dawson, 2. Jack Hill, 3. Phil West
2003: 1. Gary Adamson, 2. Kevin Dawson, 3. Ian Wilkinson
2002: 1. Bill Nickson, 2. Chris Burrows, 3. Hamish Haynes
2001: Cancelled
2000: 1. Robin Sharman, 2. Ian Cuthbertson, 3. Hamish Haynes
1999: 1. Mark Lovatt, 2. Alistair Kay, 3. Neil Swithenbank
1996
1. Paul Curran (Optimum Performance RT) 44m in 1-50-30
2. K. Dawson (Optimum Performance RT) st
3. D. Wilson (Optimum Performance RT) at 5sec
4. D. Bendelom (Morley CC) st
5. M. Lovatt (Optimum Performance RT) at 1-19
6. J. Ramsbottom (North Wirral Velo) at 1-34
7. W. Randle (Optimum Performance RT)
8. R. Clough (Stretford Wh)
9. M. Harrison (Tunstall Wh)
10. A. Mortimer (CC Staveley Wheelbase) all st.
1986: 1.Mark Gornall (Clayton velo/Manchester Whs)
1983 (approx) 1. Chris Ridings (Clayton Velo), 2nd Phil Thomas, 3rd Steve Joughin
1981 1. Alan Gornall Clayton Velo
1980: 1. Des Fretwell, 2. Branton Wild, 3. Steve Dale
1978: 1. John Parker, 2. Brian Pownall, 3. Steve Johnson
1977: 1. Dave Broadbent, 2. Des Fretwell, Mike Williams
1976: 1st Alan Kemp , 2nd Graham Harrison 3rd Jon Clewarth
1975: 1st Dave Broadbent ,2nd Tony Gornal 3rd Alan Kemp
1974: 1st Alan Kemp ,2nd Arthur Metcalf , 3rd Jack Kershaw
1973: 1. John Kenworthy, 2. Mick Heathcock, 3. Richard Proudfoot
1972. 1. Tony Gornall (Clayton Velo), Geoff Greenwood, John Bickley
1971. 1. John Clewarth, 2. Phil Carnell, 3 Howard Walmsley Clayton Velo, 4. Tony Gornall Clayton velo, 5. Geoff Dutton, 6. Doug Dailey
Anyone with more results from the Clayton Velo Spring Classic over the years, let us know Email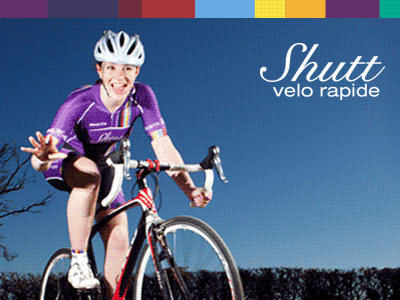 ---
---
Cycle Division's Shop
---
Send your results as well as club, team & event news here
---
Other Results on VeloUK (including reports containing results)

---
Other News on VeloUK