A seven-time winner of the prestigious Gent Six Day event, Iljo Keisse (Deceuninck – Quick-Step) talks about his memories and best moments at the race
Rider News: Iljo Keisse & Gent 6-Day
A seven-time winner of the prestigious Gent Six Day event, Iljo Keisse (Deceuninck – Quick-Step) talks about his memories and best moments at the race
Photo: ©Luc Claessen / Getty Images
Iljo writes … The Gent Six-Day is one of my most favourite weeks of the year and I am really sad to not be there now. It is never a stated goal for me or the team, but it is a special and unique event that I always look forward to. Gent is the reason that I got involved in cycling and it made me really want to be a professional cyclist, first on the track, where I started my journey to racing on the road. Every year that I go back to the velodrome in Kuipke is like going home for me and back to my roots.
I discovered track cycling because my father was a coach for younger riders and they always did their training in the winter on the Kuipke velodrome. There is a new one in Gent now but before there was only Kuipke, so we always trained there. During my school days I was allowed to go and watch the Six-Day until the first interval, which was about 9:30-10pm, and then I had to go home because I had school the next day. I would be sitting in the infield watching the riders and asking for autographs, then I would go back home to bed, go to school the next day and then the back to the track, so I was always there, and it ignited my love of track cycling.
The event is a unique event, with a lot of people in an old and tiny building, with its own unique ambiance. In the infield there is a special atmosphere where people go to have fun, drink some beers and catch up with old friends. Some people come to watch the race and some people come to socialise and enjoy the party, which makes it an amazing mix with the music. It is like time has stood still and it's like being back in the '70s, where nothing has changed and it still works as an event. Nowhere else is like this and other Six-Day events are different.
My debut there as a professional was in 2003 but I had raced there as a junior in the Future Six-Day event and then again in the U23s before that. My professional debut was a big step as back then there were six teams of two riders who stayed together all winter for all the different events, which isn't like now. To be able to ride with the same partner all the time is a big advantage.
I remember when I was with someone new and I suffered – we lost around 36 laps! Then in 2005, I had my first victory with Matthew Gilmore, which was really special because Matthew's previous partner was a big idol of mine, Etienne De Wilde. When Etienne stopped, 'Aussie' Matthew was looking for a partner to ride with at the Olympics, which we did in 2004. Then in 2005 we won for the first time in Gent, which was really special.
Photo: ©Luc Claessen / Getty Images
Big memories
It would be really difficult for me to pick out one big memory, as I have had a lot of very, very good times, but also some lows. For sure, one of the best was my first win in 2005, which was something else. The years that followed I was really focused on the track and I felt like I was at my best, before I switched my attention to the road, and while I went back for fun, I didn't have that specialist condition and I hated to lose.
Last year, myself and Cav (Mark Cavendish) were lucky enough to be backed by Maes, but it turned out to be a really difficult week. Cav had a bad crash on the first night and he suffered a lot, so we were out of contention really early. We kept trying, but we were always behind and it was the first time in a decade that I was not on the podium, but it was just bad luck.
I will absolutely be back next year! I was really hoping to go this year, but with Covid and that compact arena, it was always going to be difficult. I was meant to be riding with Michael Mørkøv, together with whom I won in 2015, and he sent me a message yesterday. We have both just finished Grand Tours, which are never normally so late in the year and are the perfect way to get into condition for this kind of event.
We could have ridden without a lot of specific work and Michael was saying how great it would have been to ride it in this shape. Hopefully we can still compete together next year, I look forward to that!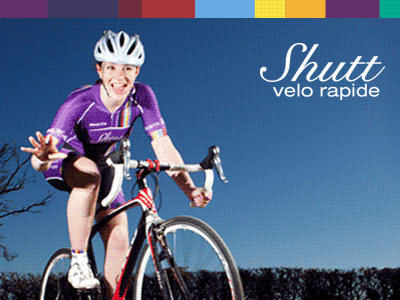 ---
---
Cycle Division's Shop
---
Send your results as well as club, team & event news here
---
Other Results on VeloUK (including reports containing results)

---
Other News on VeloUK