Ribble Weldtite Pro Cycling are pleased to announce the addition of Frederik Scheske for 2021. Frederik joins from Vitus Pro Cycling.
Team News: Freddie Scheske Signs for Ribble Weldtite
Ribble Weldtite Pro Cycling are pleased to announce the addition of Frederik Scheske for 2021. Frederik joins from Vitus Pro Cycling. He is a versatile rider, who really came to prominence domestically with his win in Round 5 of the 2019 Tour Series, in Salisbury.

Frederik when asked about what he was looking forward to in 2021 said, "I am very excited to be joining Ribble Weldtite, in addition to focusing on the criteriums which have such a prominence domestically, I also intend to focus on the time trial discipline, an area where the team have a wealth of knowledge and experience in. I am looking ahead to a strong partnership and together, and I am hoping for a fantastic 2021."
Tom Timothy, Team Principal, added "We're delighted to add Fred to the team for 2021. Not only will Fred be a key asset in the Tour Series, a big objective for the team next season, he has a wealth of untapped potential on the road and in time trials. Using the team's internal expertise and plans for a broad calendar in 2021, we are committed to supporting Fred's development as a bike rider."
Despite a challenging 2020 for obvious reasons, the team continues to go from strength to strength, with a clear vision and the commitment and support of a core group of partners. 2021 is shaping up to be the team's most successful to date, both on and off the bike.
Ribble Weldtite Pro Cycling have continued to develop year on year and built a sustainable platform for success and progression. The team are continuing at UCI Continental level for 2021.
Interview: Freddie Scheske
One of the revelations of 2019 racing season for Vitus Pro cycling p/b Brother UK was Freddie Scheske who is joining Ribble Weldtite in 2021 along with Harry Tanfield and strengthening their road team
Freddie was taken out of an amateur team at the end of 2018 where he showed over and over how good he was in circuit races with many wins and signed up to Cherie Pridham's Vitus Pro Cycling p/b Brother UK team. He repaid the team for that faith and was re-signed for 2020 when the rug was taken from under his racing by the pandemic.
He says of his time riding for Cherie, "if Vitus hadn't given me the opportunity a few years ago, I wouldn't be anywhere right now. Everything that has happened so far in my career is down to Chez and her team."
"Going to Vitus from where I was in 2018, was a massive step up and 2019 was just a cool experience having everything sorted for you pre-race; bikes were sorted, food too. I'd hop onto the camper and everything was there for me. Even if I didn't have anything for next year, what I have done in the sport so far and what I have experienced has given me a window into what it's like being a professional bike rider. Luckily I can carry that on at Ribble Weldtite and see where it takes me".
"For me, it was important stay at that level because I think if I'd dropped down, it would be harder to get back to that level again."
After a season of no racing since lockdown began in the Spring, riders like Freddie have had plenty of time to think about their futures, and it would not surprise me to see fewer riders return to the sport in 2021. Asked what his aspirations are for the next season, Freddie replied "I'll be doing good long hard rides in the winter to get me ready for some racing on the continent because whilst I hope there is racing in England next season, I'm not banking on it and so preparing myself for some long Belgian races. Time trialing is also something I have enjoyed but never really been given the time and freedom to focus on so that will be a big focus next season. There is a lot of time trial knowledge in this Ribble Weldtite team, more than any other and they have already given me lots of tricks of the trade so hopefully it will be something I can do quite well in."
Freddie has already had a teaser racing in Europe when he did GP Lillers with Vitus Pro Cycing p/b Brother UK. "That was a pretty rude awaking to European racing" he explained "and my first race out there ever. It was 4 degrees and raining!"
"I am really looking forward to racing in Europe because even though the GP Lillers race in 2020 was pretty savage, I'd like to do more racing like that. I had a few issues in the race with a punctures, a crash in the convoy, and another mechanical so things didn't go well for me but I learnt a lot in the space of four hours so there is a lot more to be gained".
Whilst Freddie has won National B road races, he hasn't yet had the success in road races that he has in the top level crits in the UK. Asked why he thinks that is, Freddie replied "a road race is much more of a slow burn than the Tour Series. Things that happen at the start of a road race rarely come to fruition at the end but in a crit, you can't win the crit in the first 20 mins but you can definitely lose it".
"In a crit, everything happens in that first twenty minutes before it settles down and then the race winning moves start to go. Not having the same success in road races is I guess a lack of fitness. I came to the sport quite late and being able to knock out four hours and still have something at the end is more challenging for me because I haven't had years of racing long events."
Asked if signing for a team before the winter starts to kick in ahead of a season that will in all probability next year be delayed, is helpful to Freddie, he replied "it feels early and I am quite settled now."
"I know what is going on for next year and I can focus on the training but then I compare it to the last two years, this is a good three or four months I re-signed previously for Vitus but it doesn't feel that late this year because everywhere is doing last minute.com."
With a season of no racing, I asked whether this winter is going to feel different to a normal one that follows a season of racing, he replies, "it's a bit of a weird one because I feel like I need an off season because whilst I haven't raced, I have consistently trained all summer because I had little else to do. It almost feels like there is no off season as it's blending into next year. I had a few days off the bike and I'm now focused on spending a good few hours on the turbo avoiding the rain and getting in a TT position and getting used to that".
Will be riding Zwift in the winter? "Definitely and if not Zwift, one of the other platforms but definitely on the turbo a lot even if it's to just to practice the aero position without having to risk having incidents on the road."
To liven the training up through, Freddie says the mountain bike is something he'll turn to. "In the winter I go out on the mountain bike just for fun but it has the end effect of training your skills and I can never ever go as hard on the turbo as I can outdoors."
Do the skills on the MTB transfer to the road I asked, to which he replied "it isn't a direct transfer but is more a mental state of risk taking and being willing to push those limits on a mountain bike and on the road bike too. It is a very different skillset because you are in a different position on the two bikes. If your tyre slips on the road, you are pretty much done for but on the mountain bike, you can get away with some slips. So it's more of a mindset of being willing to push it".
Talking about lockdown in 2020, he says "I did struggle a bit in June and July when it is usually mentally the peak season and I had a bit of a motivation dump but I realised that I just need to carry on and something will happen eventually, if not this year, then next year and I have plenty of time to train for it."
"My endurance power and fitness is better than it ever has been and I'm lighter than I have ever been so that's going well and motivating because I'm still getting stronger. I haven't tested the top end as yet because I normally rely on races to do that so I'll focus on that at the end of winter".
Having had that sensational ride in the Aberdeen round of the Tour Series and the win in Salisbury, the crits are obviously a race Freddie is good at showing a no fear style of racing. How essential is the Tour Series and similar events for him? "It's not something I'm relying on but it would be nice to see it back. I know I'll be competitive and I love them. It's solid racing and it's fun at the very least but I'm not depending on it."
When it comes to favourite road races in Britain, Freddie says "I have never done particularly well in it but I do enjoy Lincoln and the style of racing. It's like a long crit and the Stockton road race is pretty good as well. That was good fun last year when I got in a the break for that and did some work for Adam (Kenway) but it never came to fruition as John Archibald did a solo ride to win. I have only done Klondike once and it's quite 'bergy', but I like that too. I don't think though I have raced long enough to have a real favourite yet".
Finally, as he looks forward to a very different programme of racing in 2021 with his new team, when asked what the career highlights are, he says "the Tour Series win was a great one of course. Racing on the Isle of Man was great fun too, supporting Ed Clancy was pretty awesome and to be part of the team getting two stage wins as well. Even Lillers, even though Ididnt get round, I thought I rode quite smart, made some mistakes but enjoyed being out there and racing with the bigger pro teams. It is a very different feel in the peloton than it is in England".
And that is a key aspect of his signing for the new team. New challenges in a team that will have a European focus for quite a few events as well as a domestic one should that get off the ground in 2021. We certainly hope it does and we get to see the talent Freddie has in the crits and in road races too. And in time trials as well… Good luck to him for the winter and the season that follows.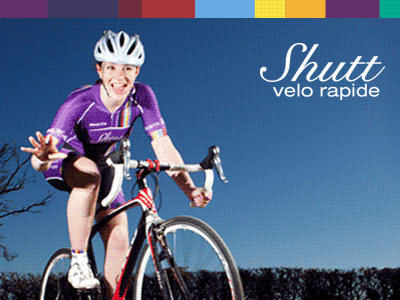 ---
---
Cycle Division's Shop
---
Send your results as well as club, team & event news here
---
Other Results on VeloUK (including reports containing results)

---
Other News on VeloUK