From Brother Cycling comes the second part of their in-depth investigation into British domestic road racing and its challenges
Feature: The Way Ahead Part 2
British domestic road racing faced serious challenges even before Covid19 decimated the 2020 calendar. How can it recover, strengthen and achieve sustainability? Enjoy part two of our in-depth investigation. You can read the full article on the Brother UK Cycling Blog.
Unforeseen circumstances
Fast forward 12 months from an unforgettable day in Manchester when the closing stage of the 2019 Tour of Britain rolled into town and elite domestic road racing is again fighting for its survival. British Cycling's Covid19-inspired moratorium on bunch racing, understandable perhaps in the face of a pandemic, has only felt like the steepening of an already downward trajectory.
Folding teams and races had become the norm even before the imposition of a 'new normal', but even the most pessimistic spectator on Deansgate might have struggled to predict a year without national road racing. Competition is the raison d'etre of any cycling team, and races represent some of the most important milestones on the cycle sponsorship road map.
It has now become essential to address the sport's systemic weaknesses if it is to recover from a year of inactivity, enforced or otherwise. Piecemeal repairs can no longer fill cracks broadened by lockdown.
The domestic sport's dependence on the efforts of a handful of ageing race organisers to stage the events that give the National Road Series its structure and character has also been exposed. A stand-off between British Cycling and members of the national organisers group over branding rights at flagship events delayed publication of the 2020 calendar even before the outbreak over coronavirus.
British Cycling's relationship with title sponsor HSBC embodies the too-often transitory nature of cycle sponsorship. In February, the bank announced that it would end its relationship with the federation after the 2020 Olympic and Paralympic Games. When coronavirus forced the postponement of both events, HSBC postponed its departure until 2021.
Sponsors, suppliers of cycle sport's lifeblood, will not wait forever for it to embrace sustainability. Once lost, the support of a commercial backer can be hard to regain, especially in such challenging economic circumstances. Many are engaged in their own fight for survival. Sponsoring cycle events or teams might be low on their list of priorities.
The recent heyday, when six British-registered, UCI Continental teams, well-funded and well run, raced with panache and success at home and abroad already seems far distant, but can it be recaptured? Much of the despondency surrounding the sport can be counterbalanced with optimism.
Click here to read the full article, or listen to a panel of experts including Phil Jones MBE, Erick Rowsell and Larry Hickmott on the Brother UK Cycling Podcast, available now from Apple Podcasts, Google Podcasts or Spotify.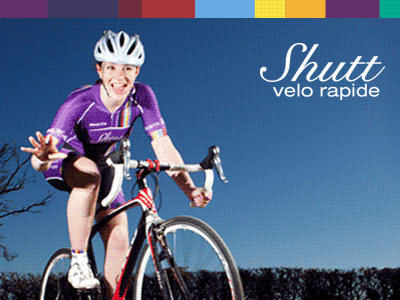 ---
---
Cycle Division's Shop
---
Send your results as well as club, team & event news here
---
Other Results on VeloUK (including reports containing results)

---
Other News on VeloUK