One of the leading teams in the country, Brother UK/Onform has confirmed its 2021 Women's line up and we now introduce the riders ready to tackle the road season next year
Introducing the Brother UK/Onform Class of 2021
Manager of the team Mark Botteley says of the team for next season, "the Brother UK/Cycle Team onForm squad brings a great mix of experience and youth. Its fantastic that riders like Sian Botteley, Holly Hoy and Imogen Chastell have returned after brief spells away from the team. All three girls are used to how a race team, and specifically OnForm, work and that is a real bonus. This ultimately shows the pulling power of the team.
Hannah Lancaster  in the team's colours in 2020
Imani Pereria-James is a huge talent, as you don't get on the GB junior academy unless you are a seriously good bike rider and we will do all we can to help her fulfill her goals of racing the junior Worlds later in the year. Laura Pittard and Maddy Verdegal are riders that I've followed for a while and both very strong and more than capable of getting into breakaways.
With the addition of Becky Storrie, the team will have a real climbing asset. Becky proved how good she is going up hill with a fantastic 3rd place in the National hill climb in October and as everyone knows, most of the National Series races are pretty hilly, so Becky along with Rebecca,another proven hill climber, will both be pivotal to the teams fortunes in these demanding races.
Daisy Barnes comes from the Racing Chance Foundation and will certainly of learnt a great deal from Heather Bamforth who has been a massive influence on producing quality young female riders from the North West. It will be great to see her performing at the top races this year. Hannah Lancaster, Leonah Ellis and Maire Claffey all continue with the team for another year and will be joined by Abi Cooper who comes from a cross country and triathlon back ground. Ive known Abi for a couple of years and although a novice, she clearly has the potential to produce some good results for the team.
Key sponsor, Phil Jones MBE, MD of Brother UK had this to say about sponsoring the Brother UK/Onform team. "It's vital for the future of the sport that there is a clear pathway for riders to gain racing experience in a fostering environment. Our reason for supporting OnForm is to help provide that supportive platform so that the most promising female riders can come together, learn, develop and develop their capability with ultimately a potential move to the Cams-Tifosi squad as the next step-up the ladder."
A great ambassador for Brother UK is Rebecca Richardson who will be in Onform colours in 2021
"I'm really encouraged to see how many new names have made the squad for 2021 alongside experienced riders like Rebecca Richardson. The domestic scene definitely needs a strong pipeline of talent and we're happy to be part of that process, providing financial support as part of our overall sponsorship portfolio."
Team manager Mark Botteley adds "team camp in late February in Spain is in the plans for next year as well as a couple of other get togethers, pandemic permitting. The teams main targets for the year are The National Road Series and the Womens Team Cup as well as a hit out at the RAS na mban in September which is a particular favourite with the team.
In all the years I've worked with the team, the things that have stood out most is the professionalism of the people behind the scenes in helping the riders produce the best results possible. For me this help behind the scenes is the main pull for riders joining the team. They know they will be looked after so that they just have to ride there bikes. I think this is why so many riders have stayed with the team for multiple years.
Imogen Chastell
Here is what the riders said about joining/staying with the team:
Rebecca Richardson: The rider well known for her hill climbing prowess says "My goals are to continue progressing as a racer and get hopefully get some experience of stage races as there is always something to learn."
Daisy Barnes (2nd year under 23) "I am really excited about next season as it will be my first season in a team environment so I'm looking forward to the step up! My main goal is to be able to be competitive in the National Road Series."
Maddy Verdegal: After the lack of races this year, I've been tentative to make any specific racing goals but providing the National Series goes ahead, I'll be aiming to be at the front of those races and hopefully get some top 10s. To be racing for Team OnForm, that has been on the women's scene for a number of years, it feels like a great opportunity to progress and I hope to be able to do the team proud".
Laura Pittard: Next year my goals are to progress as much as I can as a rider, enjoying the process. A top 10 in a national level race would be icing on the cake! I'm so excited to be a part of team OnForm and really grateful for the opportunity to learn from such experienced riders!"
Hannah Lancaster: "Although 2021 will be my second year racing for OnForm, I only managed to compete in one race this year due to the pandemic and so I'm really excited to meet and race with the other girls in the team at hopefully, many more races next year!"
Sian Botteley: "2021 won't be the first time I've joined Team OnForm. I had some a few top 10s in the national series in my first year with the team in 2017, so I'm hoping to better this in 2021. I'm sure that the team's ethos of developing riders, along with a supportive and friendly atmosphere, will help me achieve this. I'd love to get a top result at the Rutland Cicle Classic as it's very close to home for me. Hopefully I'll get to have a crack at the Ras na mBan in Ireland too, a race I've not been to before".
Becky Storrie: "Being fairly new to the cycling, I am looking forward to grasping any opportunity to develop, learn and gain more experience in the sport. I feel really fortunate to be a part of a team which embodies these values alongside a great group of girls. I can't wait to get stuck into 2021 and see what we can achieve together!"
Leonah Ellis: "My main goal for the season is to focus on maintaining a strong training plan, which will enhance my racing and enable me to contribute to the overall team performance".
Holly Hoy: "I'm delighted to be rejoining the team due its great support and friendly environment. My goals for next year are mainly focused around the woman's team cup and the national series to improve on the results I got as a first year Under 23 having missed the opportunity this year".
Abi Cooper: "Joining team OnForm is an amazing opportunity and I cannot wait to be part of the team! My goals for 2021 are to learn from the more experienced riders in the squad and to hopefully be able to do some racing in the summer."
Maire Claffey (Irish rider): "I'm really excited to get involved in some of the great races in the 2021 British national road series".
Imani Pereria-James (Junior): "I am delighted to be going in to my second season racing with Team OnForm. After the pain of the pandemic this year, I am looking forward to representing Team OnForm in the Junior National Road Race Series, and wherever possible, racing in some of the Senior Races. My main goals for this year with both the Great Britain Cycling Team and Team OnForm is to race at the World Junior Track Championships in Cairo and some of the Nations Cup races in Europe".
Thank you to all the riders for their feedback and good luck for 2021 in the Brother UK sponsored team.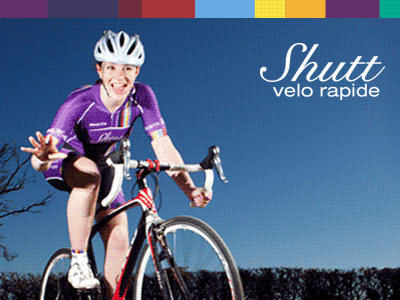 ---
---
Cycle Division's Shop
---
Send your results as well as club, team & event news here
---
Other Results on VeloUK (including reports containing results)

---
Other News on VeloUK