Winner of two Grand Tour Stages in his career, Alex Dowsett has had a roller coaster of a pandemic 2020 season with a Giro stage win and then Covid stopping him from taking on the Hour record
The BIG Interview: Alex Dowsett (Double Giro Stage winner)
Getty Images
A double winner of stages in the Giro d'Italia, Alex Dowsett was all ready to go for the Hour record in December when Covid came a calling and put that challenge on hold. Alex, when we spoke explained how it was the first day since getting the virus he was allowed out and followed that up with messages on Twitter about how he was feeling.
Alex explained he was due to get some medical checks done to make sure the virus was not doing any damage adding that he'd been training really hard for five or six days before finding out he had the dreaded virus. Getting the virus and not being able to attempt the Hour record was just one of the many milestones on his roller coaster of a year.
VIDEO INTERVIEW: Facebook after the 25 champs (13 minutes)
When we spoke at the 25 champs in the latter half of this year, Alex explained how being a pro bike rider can be hard and looking at some of his challenges shows just how up and down it can be. When we spoke in September, Alex spoke about the very joyous news of a baby being on the way for him and Chanel but also how at that point, he had no contract for the following season. He'd also just had a slow puncture in one of the few chances he gets at racing the local TT championships.
Getty Images
A few weeks later, his world was filled with joy as he won a stage of the Giro and what a popular win that was for him, resulting in a new contract with his team. But then, as soon as he announced he was going for the Hour Record in December, that challenge started to fall apart as he started to feel the symptoms of Covid 19.
The roller coaster was taking a big dip after the highs he'd had since the Giro. For me, chatting this week to a rider I have known since he was a junior, was a trip down memory lane just like it had been when I saw Alex at the 25 champs and saw his dad too (and Alex's partner Chanel) there.
Our chat this week though started off with the Giro stage win which Alex says has made his year a spectacular one. The Giro however was a mini roller coaster within itself as Alex explained there were a lot of red flags around Covid 19. "It was like, 'are we going to be racing in the morning' and we didn't know. The next day we'd finish a stage wondering if that was going to be the end of the race. I'm quite surprised we made it to Milan to be honest. But it was a fantastic race and congrats to Tao for finishing it off too."
Alex in the stage 8 breakaway with his teammate Matthias Brändle amd another British rider matt Holmes who was third. Getty Images
Speaking of winning, the way Alex finished off stage 8 in the Giro d'Italia was quite a fantastic achievement in its own right. Together with teammate Matthias Brändle, Alex got in the breakaway on stage 8 of the Giro d'Italia (Giovinazzo to Vieste).
Then, together with Matthias, he was dropped on one of the climbs, before they both came back to the front. "Matthias and I never stopped believing," says Dowsett. "Having two in the break of six was essential," the British Time Trial champion said.
When they returned to the front group, Brändle attacked first and then Dowsett went. "It could easily have been Matthias," said Dowsett after the finish. The emotions took over Alex at the finish line. First was the burst of energy and a shout that could be heard in Rome. Then came the unreal feelings and the tears of joy and the thoughts of his pregnant wife Chanel.
The stage win this year was his second in the Giro after a time trial win in 2013. Getty Images
The importance of the win by Alex was huge for his team and the team's boss said afterwards "When we founded this team only five years ago, we surely dreamed that we will reach this moment today. We are a team of dreamers who make them a reality one by one."
When Matthias Brändle came across the finish line in fifth position, he was the first one to congratulate Dowsett. They gave each other a big hug as Dowsett was still wiping tears out of his eyes. At the time, Alex said "being on the road with the team is great fun. I'm often referred to as a time trial specialist, and it'll forever be a discipline I love, but I feel I'm of far more value to a team for my strengths as a lead-out man."
Speaking this week, Alex explained, "as I have got older, I have realised how much winning a stage of a Grand Tour means to a rider and how long that sits with your career and after that as well. If I'd gone into the year and someone said to me 'you'll win a Grand Tour stage and nothing else' then I'd have been very happy with that."
Expanding on his role in the team's sprint leadout, he said "I went there with the team with two sprinters and Rick Zabel who was last man in the leadout. While the team could also put the winning eggs in the Rick basket for the sprint as well, we didn't go to the race with a rider like an Ackermann or a Bennett."
"That said, we had one of the strongest lead out trains in the Giro, if not the strongest along with FDJ and UAE. It was certainly us three teams jostling for position. We were certainly a plucky team that took any chances that came our way."
While Alex openly admits he doesn't remember a lot from his Giro time trial win in 2013, his memory of stage 8 of the 2020 Giro d'Italia is very good indeed. "Back in 2013, I just remember mistakenly thinking I was two minutes down when I was actually two minutes up on Taylor Phinney".
Fast forward to 2020 and Alex admits huge memories like the one on stage 8 of the Giro are born out of winning events you never in a million years dream of taking the victory. "I woke up that morning and never considered for a minute I'd win the stage that day. I didn't even look at the stage until I got on the bus and pulled the road book out."
"I remember spending the first 90 % of the stage thinking 'I can win today, I can really win this' and then thinking the first time up the climb, 'maybe I can't win' LoL. That last 18k (after his attack) when I was going as fast as I could, I was thinking, 'why are these guys letting me have such a big gap' and that was because riding solo is something I can do."
"It was so nice afterwards, talking to my parents and Chanel, my mates and supporters and realizing how much everyone was buzzing for me. It was really quite something."
One of the memories for most people are the looks on his face as he approached the line. "With two kilometres to go, my DS was saying 'Alex, you have won this, start thinking how you want to celebrate it as you cross the line' and I'm like 'I don't know'! I didn't give it any thought and crossed the line with a lot of pent up emotion and not sure how to release it".
Getty Images
"It certainly wasn't orchestrated or something I think about when out training. It was just about being completely in the moment I guess. It was a feeling like nothing else."
Victories like the one Alex had are, unless you are a sprinter say, rare during a rider's career which makes them all the more special but as Alex explained, it isn't just a victory for a rider which is special but so much more. "It can be a lead out that goes right or a time trial that I might not have won but have been highly competitive."
"I have taken a lot of inspiration from Steve Cummings the last few years and what he managed to turn himself into and how he managed to create these wins. He became a rider who was feared when he is in a breakaway. I called him 'ninja Steve' because he'd launch these quite innocuous attacks which turned out to be devastating attacks by the end."
The win by Alex also had a huge effect on the team's success with him saying "it was nice that Dan (Martin) had a strong Vuelta as well with his stage win (3rd stage) as that backed up our season as a team. Where the team started the year and ended the year are two very different places and that was very evident in the results."
It wasn't only his team's results that stood out in 2020 but each of the Grand Tours which appeared to be quite exciting during a season when we didn't expect to see them at all. "I'm not sure why but yes they were (exciting) and maybe there was a sense of desperation for everyone, or possibly just pent up eagerness to race."
"It could also be just coincidental that Jumbo Visma had Ineos on the ropes and then Pogacar had the whole field on the ropes by the end of the Tour de France. During the Covid season, it is difficult to gauge just how everyone was training, where everyone's form was at. Different riders approached the lockdown in different ways so perhaps that made an impact. Some guys were doing 30 hour weeks on the turbo trainer and some others were doing zero for six weeks so it was an upside down season."
…. continued after the advert.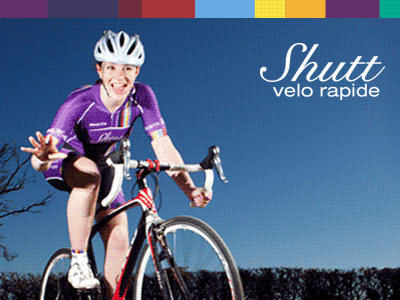 The Hour Record
The year may have been spectacular with his Grand Tour stage win but it could have been so much more. Alex was well up for the Hour record as he explained. "The attempt was a long time in the planning" Alex explained.
"It is one of those things that is so easy not do. I spent five years not doing it knowing that last time round I did the Hour Record, I could have gone further. I didn't know I was going to be with the team for the following year so it was like, if I am, I am and if not, we can do things ourselves here."
Alex and his first attempt in 2015. Getty Images
"Every year since 2015, I have asked every team I have been in, if we can do an hour record. Movistar didn't want to do it again because I don't think they wanted me to risk losing. They already had their name on the board and done it. And then Katusha financially wasn't in the right place for it and I don't know if an Hour record would have helped salvage the team."
"When we started planning it, I didn't expect to be scratching round for a contract and by the end of the year, it was like I might not have much time left in the sport and I would not forgive myself for not giving it another crack."
Alex says the Hour Record was planned around the Giro. "The timing for the Hour Record was planned around the fact I was riding the Giro but it was planned a long time in advance. I've had some of my best rides off the back of a Grand Tour so we wanted to use that."
"So Covid was a real kick in the teeth and the day we announced the Hour Record was probably the first day I didn't feel great on the bike and then it was a bad day after bad day. I then developed a few symptoms like the cough. I didn't get them all at the same time and so when we announced on the Tuesday, by the Friday I could sense something was right. I had a Covid test on the Saturday, and found out I was positive on the Monday."
Alex says the Hour record has been postponed because of the positive Covid test but all being well, still has plans to go for it.
Alex not finished with his career as a pro cyclist
When I spoke to Alex at the 25 champs, he mentioned how the life of a pro bike rider can be tough but admits his motivation is always there. "It started to dawn on me that I might not get another contract and was starting to think I need to consider stepping out when it happens but I'm not ready for that to happen just yet."
"There are still things to do in the sport and I still feel like I haven't plateaued yet. I may not be getting fitter or stronger but I am getting faster still and the key word there is faster. So I am still excited to be a pro bike rider and still excited to try and be better next year than I was this year and see what I can achieve."
Other Career Memories
It wasn't long ago this year I saw on Twitter a picture of Alex out riding with a close mate of his, Russell Hampton. They are two riders I saw progress through the sport and so I asked Alex how far their friendship goes back.
"We go back to when I was 13 turning 14 and a qualifier for the GHS Time Trial Championship. Russell beat me in the qualifier and then I got my act together for the final. We then followed the same path more or less through the Glendene (Junior team), the GB Olympic Development Programme (ODP), the GB Academy".
"We were racing in the Tour of Britain together when Russell won the KoM jersey and we still go out on the road together. I chat to Russell quite a lot for advice and stuff because that was one thing Russell always did and that was understand racing incredible well. He's one of the first guys I call (and Andy Lyons) when I come back into the country and I want to go bike riding with someone."
Asked how important the Glendene team was for him during his formative years and Alex replies "it was massive especially the first year."
"In the second we had too many chiefs in the team and the junior field wasn't as strong back then when we didn't have the depth there is now. I hear stories now they could have two full fields for the Junior Tour of Wales (Alex won this in 2005) and back then I'm not sure they would have got a full field in just the one."
"In the second year, we had probably the top 10 juniors all in the team like Pete Kennaugh, Matt & Luke Rowe, Jonny Bellis, Russell and myself. It made it very strange for racing as we were all racing each wearing the same kit."
"The first year though when it was Russell, myself, Kristian Downs, Lewis Atkins and Jim Lord, we had Bob's (Downs) undivided attention and our own opportunities so it was more productive. For me it was a quick introduction to road racing too as up until that point, when I joined the juniors, I'd only been time trialling."
2012 British Road Championships
When it comes to memories for Alex and those with Russell, they don't come much better than the British Road Race championships in 2012 held on the Ryedale course in North Yorkshire. There, a breakaway escaped and Alex was there with teammate Ian Stannard and his best mate, Russell Hampton (among others initially).
"I know I was conflicted because I knew Russell needed the result more than I did" says Alex. "Stannard that day could have told us exactly when and how he was going to attack and given us every opportunity to follow him and I don't think there would have been anything either of us could have done about it."
Olli Beckingsale, Russell Hampton, Alex Dowsett and Ian Stannard in the British Road Race Championships 2012 at Ryedale.
"So it was just Russ and I and Rus's team car (Raleigh GAC) was behind and I was sat on Rus for a bit as I had a teammate up the road which wasn't really fair. His team was like, 'you are eight minutes up on 4th place' so Rus and I rode together easy and then it came down to the finish."
"Tactically I knew Russell could out smart me but I got my thinking head on and with a k to go we turned into the grounds of the Abbey from a headwind into crosswind to start the drag up to the finish."
" I let Rus lead out and I attacked down the inside so I could get in the gutter and not have the element of surprise and get a gap which I got. It was funny afterwards when we'd had a hug and a chat and I said 'mate, I thought you were going to catch me up the hill because I was going down a gear, down a gear and down a gear and then the little ring when it wasn't a little ring climb!"
"I said to Russell I blew my doors off and he said, yeah, 'so did I'!"
Other career memories
There are two other races where Alex won when it was totally unexpected. One was the European Under 23 Time Trial championships. "I broke my shoulder seven weeks before and I had nurses telling me that I wouldn't be able to compete let alone train for it especially being an haemophilic and I ended up winning that. That was mind blowing. Especially as GB only sent me and Dan Hunt (coach) to Turkey. They didn't send juniors or women as I think they said at the time I was the only one they considered a medal prospect."
Another big memory is a race as a junior, the Junior Tour of the Peak. "That was my first introduction to proper hills" says Alex. "I'd resigned myself to the fact I wasn't a climber and there were five of us in the Glendene racing the event and the team had four set of carbon wheels and one set of alloy wheels."
"We drove round the course and I got car sick such was the up and down nature of the parcour. I'd never seen anything like it and I said to the team, I'll take the alloy wheels as I won't get round the first lap never mind the whole race."
"Bob Downs told me to try and get in the break away as there would be less accelerating over the four laps of the race and then I chinned off with a lap to go and won it solo before bursting into tears afterwards!"
The final memory was one for me and that was seeing Alex with his dad and Chanel at the 25 champs. So many times in my career in this sport I have seen a rider's parents with them at events which is a reminder of the help parents can give their children at the start of their careers on bikes.
Alex winning the  Bath Road Junior Road Race to add to the Tour of the Peak and Junior Tour of Wales and British Junior TT Champs (among many other wins)
So to finish the chat, I asked Alex about what it meant to him to have his dad and Chanel at the 25 champs? "It was nice they could come to that because we miss that. Every year I look to see whether those championships line up with my pro commitments and they never do, so this year they did so I thoroughly enjoyed going there with my dad and also Chanel who could kinda see how we'd spent my childhood and early 20s every weekend going up and down a dual carriage way at silly oclock in the morning."
Getty Images
"Dad is like my chief mechanic when I'm home and I think he kind of enjoys it so I take the bikes over to be cleaned and repaired and stuff and he looks after all that. Mum, and I don't know how she does it, but she'll says things like "I don't think you're working hard enough this year Alex, giving a much wider view of what I am doing and her opinion on it and she's quite often been right. So I'm still getting huge support from them even now."
The support he gets also comes from his fans. "The response to the stage win was something else" says Alex "and that was so nice. I had nothing but positivity and support. I put out a lot on social media and enjoy the interaction with people and talking to them. And even though I never won the 25 champs, I buzzed off chatting to everyone afterwards and asking how they did. I like the sport and 99% of the people in it."
Now comes the winter for Alex and a period of recovery from having the virus. Alex will be back racing 2021 thanks to a new contract with his current team: "I'm thrilled to be continuing my professional cycling career with Israel Start-Up Nation for another two years. It's been a tough year for so many, not just within cycling, but globally with the pandemic. Despite this, it has been remarkable to see and play a part in ISN, not letting it impede their ambitions and progress of stepping up to WorldTour status and being highly competitive."
"From the outside, it's clear ISN is one of the most exciting up-and-coming teams. With the strength of the signings for next year, including Bevin, Vanmarcke, Woods, De Marchi, and of course, Chris Froome, it will be quite something to be part of a team with ambitions to match the signings. I'll be playing a loyal supporting role to these guys and the sprinters throughout the year. When your teammate wins, you feel like it's a win for everyone".
Asked in an ideal world when he'd like to resume his racing on the road in 2021, he says "I have never not been racing in January or February but if I could be a little selfish with baby coming in January, it would be nice to not be panicking to be fit for a race so early and starting in March sounds good to me!"
Looking ahead to 2021, one his big personal ambitions will be the Games in Tokyo. "I want to make history for the whole haemophilia community by being selected tor, competing in and medalling in the Tokyo Olympics in 2021."
We wish Alex well for the winter ahead and getting over the virus and also to his partner Chanel and the birth of their first child. May his season in 2021 be even more successful than 2020!
Alex's latest video ….
---
---
Cycle Division's Shop
---
Send your results as well as club, team & event news here
---
Other Results on VeloUK (including reports containing results)

---
Other News on VeloUK