Cycling Sheffield elite team is ready to race in 2021 after completing their line up for 2021 with the signing of four new riders who will join Matt Taylor and Joe Clark.
Feature: Cycling Sheffield ready for 2021
Cycling Sheffield elite team is ready to race in 2021 after completing their line up for 2021 with the signing of four new riders who will join Matt Taylor and Joe Clark to make a squad of six.
Matt Taylor (19 y/o) was with the team in 2020 and Matt, says team manager Dave Coulson, is a very complete rider despite still being a teenager. "I think he brings a lot of skill from his background in cyclocross and can handle his bike well. His positioning is very good and he has a fast finish too achieving three podium placings by mid March lockdown including 3rd at the Eddie Soens Memorial."
The team's Joe Clark (27) has been at the core of the team for several years and plays a valuable part in the team in not only bringing the team lots of success but also bringing a calming influence on the road to the team's younger riders. Joe has had top 10 & 20 placings in National A races, numerous National B victories along with a sack full of hill climb wins and podiums including The British Hill Climb championships.
Joe Clark
New rider to the team James McKay (23 yrs) has quite a lot of experience, having spent 2018/2019 in Belgium and France. James is an adopted Sheffielder, originally from north London and is now loving life in the Outdoor City. Billy Robinson (22 yrs) from Hull is currently living in Leeds. Billy was on the team in 2017, but a knee injury ruined his season after which he decided to focus on his studies at Leeds University whilst continuing to race. "Billy was very keen to return to the team and we know he has great potential" says Dave.
Will Harding (18 yrs) from Mold in North Wales is a very promising rider says Dave. "He's been racing since the age of six in MTB, Cyclcross, and Road. We are looking forward to helping Will make the most of his first Under 23 year."
George Wood (18 yrs) from Sheffield, like Will, missed out on his 2nd year as a junior this year but George showed great potential as a 1st year junior with some solid results in the UK and Europe.
The team will be racing in the Bioracer Epic range, shorts and jerseys and the incredible Roadsuits. If I think back to when I was 18 like our youngest riders, the kit I used was horrific, even the latest fabrics at the time seem dreadful compared to the huge range Bioracer use today (Bioracer Collection Clothing ).
Looking ahead to 2021, Dave says he, like all of us in the sport, is hoping the race calendar is as close to normal as it can be next year. "I've been contacting race organisers in Europe and fingers crossed we'll have a very good program" explained Dave. "With so few big races for us at home, particularly stage races, it's necessary for us to race further afield in order to give our riders the experience they need to develop".
"We are looking for a new bike sponsor, but with supply delays due to the pandemic it's not as straight forward as it would normally be. We've been talking with one company, who we'd been really keen to work with, but they can't promise to have bikes for us before May 2021".
"Bike situation aside, we gained a new sponsor earlier this year, VeloViewer, and we confirmed another new sponsor for 2021 last week. We have sponsors in the hospitality sector who've been hit hard this year, but hopefully they'll bounce back next year, and we'll do what we can to support them. It's always challenging finding sponsors, but the model we are using certainly helps. I would encourage all teams to give some thought to trying to use a geographic model. In my opinion, it's the best way of achieving greater sustainability."
"I hope we can get more races in the National Series but I understand how hard it's become to put races on these days. Twenty years ago there were five or six stage races, including The Tour of Lancs which was almost a week long. It's easy to blame BC for the deterioration of the calendar, and I appreciate there are many factors which have contributed, but the domestic scene has been neglected for a long time and a reversal of the situation will be a slow process. We aren't race organisers, but willing to help however we can".
Good luck to Cycling Sheffield in 2021 and we will no doubt see them next season.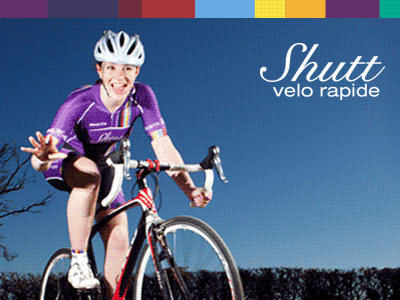 ---
---
Cycle Division's Shop
---
Send your results as well as club, team & event news here
---
Other Results on VeloUK (including reports containing results)

---
Other News on VeloUK