Boss of CPR (Cherie Pridham (Racing) which raced in the colours of Vitus Pro Cycling p/b Brother UK and Raleigh UK over many years, will be the first female DS in the WorldTour as she joins Israel Start-Up Nation for 2021
News: Cherie Pridham DS at Israel Start-Up Nation
Boss of CPR (Cherie Pridham (Racing) which raced in the colours of Vitus Pro Cycling p/b Brother UK and Raleigh UK over many years, will be the first female Sporting Director in the WorldTour as she joins Israel Start-Up Nation for 2021.
Cherie said of the new challenge, "I feel truly proud and privileged to be the first woman to serve as a sports director at the WorldTour level, joining one of the best teams in the world and being entrusted with great and legendary riders," reacted Pridham. "So, for me, I want to get it right because when I do, I know that it will inspire others to take the same journey and that really does mean something to me."
Ned Boulting, cycling writer and broadcaster, said of Cherie's new position at the highest level in cycling, "I've known Cherie for as long as I've known cycling in the UK. Calm, authoritative and endlessly committed to the cause, she's been at the heart of the scene during good times and bad. You only need look at the way her riders conduct themselves to realise the quiet influence she has over them; getting the best from them and always acting in their interests.
The fact that she has done this as a woman in a male sport is, I guess, remarkable – except for the fact that I have never stopped and thought about it. Cherie simply belongs. The most extraordinary thing about her achievement in becoming the first female DS in the WorldTour is that she, rightly, would see nothing extraordinary in that at all."
Despite the significance of breaking this barrier for women in a male-dominated sport, this was not the reason behind the decision to hire Pridham, confirmed ISN Team Manager Kjell Carlstrom: "She has what is needed to be successful: experience and skills. I believe that Cherie will have a positive impact on our team and get the job done."
Cherie echoed the sentiment: "My role is Directeur Sportif, not Female Directeur Sportif, and I know that I'll be expected to concentrate on that aspect. I'll be tackling the very same issues as my colleagues – I'll make the same mistakes and have the same successes too."
Cherie goes to ISN with an established and significant record of directing male riders in the sport, albeit not at the WorldTour level. After a successful 15-year career as a pro rider (cut short by a hit-and-run accident in 2006), Cherie pivoted her career towards managing and directing. In 2011, she became one of the first female sports directors in Britain, with local team Raleigh, where she served as manager and director. A few years later, she became the owner, leading the team to victories in races all over the globe. Pridham also gained experience on the track, managing three track world champions.
"I have dealt with male cyclists all my life, so I do not see the move as any different in that regard," said Pridham confidently.
ISN team owner Sylvan Adams: "Cherie has the distinction of being the first female sports director on a men's WorldTour squad. She has earned this position through her experience and success in various roles on both women's and men's teams. Cherie is a true professional and will have an opportunity to work with the very best riders in the pro peloton. I welcome her to Israel Start-Up Nation. I'm very excited for the coming season."
The team has announced that it will have an Israeli sports director in some of its 2021 races after reaching an agreement with Israeli Dror Pekatch. For Israeli Dror Pekatch, joining the team is a happy family reunion of sorts. He was the first sports director of the team when it was founded as Israel Cycling Academy back in 2014 and guided the team in its first season. As a pro, Pekatch, who enjoyed a successful career as a mountain biker, has since directed the Israeli National MTB team and works as a cycling broadcaster and analyst.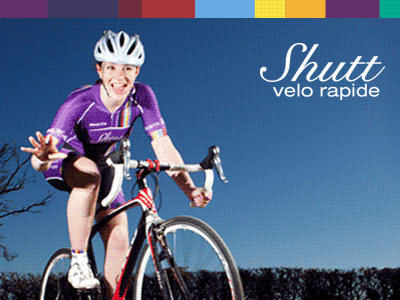 ---
---
Cycle Division's Shop
---
Send your results as well as club, team & event news here
---
Other Results on VeloUK (including reports containing results)

---
Other News on VeloUK