Last weekend, Ben Turner came back from a broken collarbone and wrist in October, to place second in the Under 23 UCI Cyclo-Cross World Cup at Tabor (Czech Republic) and shared the podium with Thomas Mein
Interview: CX Star Ben Turner
Last weekend, Ben Turner came back from a broken collarbone and wrist in October, to place second in the Under 23 UCI Cyclo-Cross World Cup at Tabor (Czech Republic) and shared the podium with Thomas Mein. Ben, who rides for the Trinity team, is based in Belgium where we caught up with him on Thursday.
Like here, racing in cyclocross events is not straight forward and Ben says you have to meet so much different criteria but being part of a well known team and also having the results he has to show he deserves a place in events, fingers crossed we get to see Ben racing a lot in the coming weeks.
We started our chat talking about the second place behind fellow Brit, Thomas Mein, in the Under 23 World Cup in Tabor, Czech Republic. It didn't start well for Ben who crashed on the first lap. "It was a bit of a stupid mistake on a corner when I slipped out so it was a shame. Second place is good though and is a solid enough result considering it was just my second race."
"In the first event I had problems so this one was the first one I could really test the legs and so to be on the podium in second was really good as that was my best World Cup position and that's good."
Ben's injury was only eight weeks ago, not long considering the injuries so talking about the 'numbers' from the race he was injured in, he says "they were really really good. There were some aspects of them that showed I was going really well before the crash so I was very disappointed to have crashed and injured myself."
"The form was really good and it was looking good for the season but these things happen." Racing however isn't just about numbers and in cyclocross there's luck and there's the skills as well like putting that power down onto what can be very slippery surfaces. So how important are the skills I asked Ben?
"The numbers are one side and show realistically how well you are going. Skill, especially in a Belgium cyclocross race or a foreign one, is massive and to also use the power well is key. It takes you quite a bit of time to race at the speed we have to race at which is so fast. Everything is coming at you so fast, you have to be at one with the bike. So that takes time and you can practice all you want but coming into a race, that's always different."
Asked how much motivation he gets riding for a prestigious British team like Trinity with its proud record in the sport, Ben replied "I didn't know what to expect, but now I have been part of it for a few months, it's just phenomenal how it works. I have never been in a team like it that works this well at this level. It's amazing to be part of it and I feel lucky to be part of it."
Going back to his crash a few months ago, and getting back into form after it, Ben explains that after the crash he was on the turbo for two weeks and then training outside. "I was fortunate that it healed quickly and they were not the biggest breaks in the world. It took a long time riding off road though to get comfortable with it as the injuries were tender. I was also nervous about crashing and breaking it again but I have crashed a few times since then and it's holding up well."
Before Ben crashed and sustained his injuries, he was going really well and also really motivated for the season ahead. "After the crash, I was really disappointed and thought my season was gone from me, and then two days later I was on the turbo, still in pain with the injuries. Looking back, maybe it wasn't the best idea to do what I did to train straightaway afterwards but I didn't realise at the time, the body was so fatigued after the crash."
After two weeks of training on the turbo quite a lot, Ben then moved his training onto the road. "When I got back onto the road, and did some efforts on there, I noticed I had lost a bit of form but not a significant amount so I just continued to build up for the season. I had to be careful because I was carrying so much fatigue so I couldn't train to the level I wanted to train at so it was quite strange but I think we (Ben & trainSharp) did a good job."
Ben's training is laid out for him by his coaches at trainSharp. "We plan everything, small plans, big plans, and at the moment we are planning week on week, because we are trying to adapt things like weaknesses I have in the races and things we need to adapt. So that is how it is at the moment, week on week, day on day as well because we're playing a bit with sessions and trying to adapt to helping me get better inside the cross season. So that's good. The main goal is the worlds and we have a plan for going into next year as well which is laid out really well."
Skills….
"It's really easy with the training; they (trainSharp) know what to do and we've worked together for quite a few years now." Ben explained how the training programme that is sent to him, he discusses that with the coaches, querying why he is doing what so he can learn from the training programme as well as get fitter from it.
But it's one thing to work hard to get the form back, but quite another to get the sharpness back into the skills he needs in the races which are raced off at such a fast speed. "There wasn't a lot we could do with them when you're restricted to training on the turbo but the sessions are tailored for cyclocross races."
"We had to be careful when I jumped back into training off road because I was nervous about breaking things again. It took a long time to feeling confident again off road but now it's good. You already know the skills but it's the never the same after a break. Pre season, you get used to getting that feeling back of being on a cross bike, how it handles and I'm on a new bike this year which feels really good. But it does take time to get used to it and it is so hard to prepare for cyclocross without riding off road and on the cross bike."
Is Ben being careful to not go too deep between races? "Yes, definitely. You do have to monitor it like I have just raced this Sunday in Tabor, and I am racing again on Sunday so there is not too much you can do within that week because you have to monitor fatigue so there will only be a limited amount of time you can go deep in training".
Ben has plenty of racing to come in Belgium and a few races in the Netherlands with his events including Superprestige Gavere, Trofee Antwerpen and Superprestige Boom. So is he living the dream? "I'm living my dream" was the reply, adding "there is nothing in my life at the moment I'd want to change. You have to be lucky to be having this".
Ben racing the racing the road at Otley in 2019
Post Cross Season
Looking ahead to post cross season, we chatted about what's to come. Talking to his coach and hearing how good his numbers are in time trials etc were compared to some star names, it showed that Ben's talent is not just one for cyclocross but also lends itself to the road as well.
"We have made a big plan for next year at Trinity" Ben says. "We'll go onto the road and do some high level racing because I am keen to race on the road where I have had good results so I am keen to pursue that as well. It is not an extensive cyclocross season, so I doubt I will carry too much fatigue into the road season after a rest. I know the level I am at in cross and the races I have won and done this and that, so you know that if you have done that, you can do it again in a sense, but on the road, I haven't had the results at a really high level but I am confident in my ability I can perform in them."
Ben is currently living in Belgium where he admits cycling is a massive part of the culture in that country. "It's like football in England in a way; it's phenomenal and really nice".
Thanks to Ben for the chat and good luck for the rest of the cyclocross season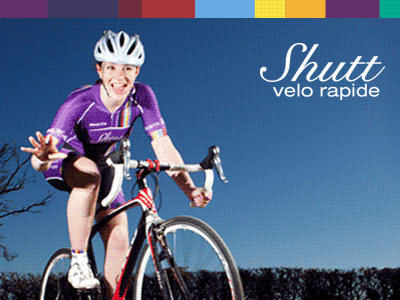 ---
---
Cycle Division's Shop
---
Send your results as well as club, team & event news here
---
Other Results on VeloUK (including reports containing results)

---
Other News on VeloUK