Cycling Holiday Spain, based in the Northern Costa Blanca near Calpe under an hour from Alicante airport is open to enjoy
News: CHS (Spain) Open to Enjoy
Cycling Holiday Spain (CHS), based in the Northern Costa Blanca near Calpe under an hour from Alicante airport is open to enjoy says Nozard. "We are open for friends and clients both old and new and we will be running training weeks at our retreat from January to the end of June 2021. CHS is a bespoke training and cycling retreat that can sleep a maximum of 12 people.
During a tough year for CHS with travel from many countries disrupted, Nozard says they have still been busy. "We have made some great additions to the training retreat. We believe in riding hard and relaxing in style so we have a new 'steam' room alongside our bespoke wood burning Finish sauna. In addition, for recovery as well as a complimentary daily massage and hot stone therapy, we also now use state of the are compression socks daily for clients to improve recovery."
For those who want to spend time outside, Nozard says one of the best facilities at the resort is an incredible outdoor cinema zone on plush artificial grass with a huge 5 metre plus screen. "It's epic"! says Nozard.
The winter weather there is a world away from the cold and wet UK and this year, Nozard says "we have seen very little rain if any. On average, we may get 20 days a year of wet weather but on the flipside is the many many more days of blue skies and dry roads". Right now in December, they are having 18 degree days!
Asked what a typical short break is there, he says "shortest visits from friends and clients are typically long weekend breaks such as Thursday to Sunday and the longest stays are usually two weeks which is a long time in the mountains and needs to be planned well with rest days".
One of the key highlights of the CHS resort is that they are surrounded by mountains where I've seen many a pro team go to for training. So whilst it's been a tough and strange year for such a business, Nozard has had a dream playground during 2020 when the days are quiet and clients have been unable to visit. "We have been lucky in that we can ride the mountains here and recently I have been doing rides of 170km with 4000 metres of climbing and loving it. I have been experimenting in combining two routes into one. I still love the Aitana CAT 1 climb or Tudonss as it is also known but the Val De Laguar is a beautiful picturesque climb. We are so lucky here to ride roads used in La Vuelta Espana!"
Despite the challenges that have been thrown at Nozard and his family in 2020 during this pandemic, he says "It's lovely running your own cycling retreat and the rewards are definitely worth the hard work. I love it when people comment on how beautiful our retreat is and its facilities and also the food my brother cooks. Then there are our daily massages. I love the feedback. It's good to know we provide a great service and we get a lot of repeat customers".
Website: https://www.cyclingholidayspain.net/
Instagram: https://www.instagram.com/cycling_holiday_spain/
Twitter: @Cycling_holiday
Facebook: https://www.facebook.com/CHSprotraining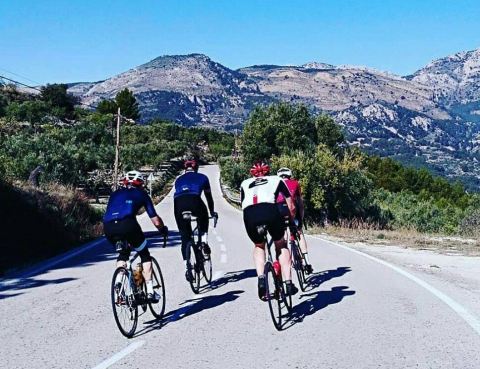 Good luck to Noze and CHS for 2021 and thank you to them for their support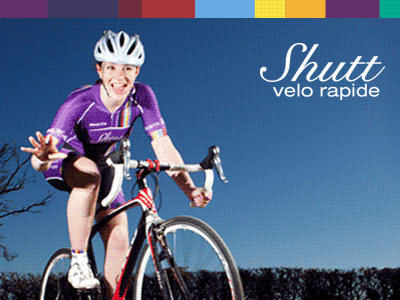 ---
---
Cycle Division's Shop
---
Send your results as well as club, team & event news here
---
Other Results on VeloUK (including reports containing results)

---
Other News on VeloUK