Training in Belgium for Sunday's World Cup, Tom Pidcock says "I want to become World Champion in the three disciplines" and adds he thinks  the Tour de France win may be possible
News: Tom Pidcock & The Tour de France
Via Sporza
After his victory in Gavere, Thomas Pidcock is one of the favorites for this weekend's World Cup cyclocross in Namur (Belgium). The Yorkshire rider trained today at the mining site in Beringen. "I will always remember my first victory against Mathieu van der Poel", he says. And the future? "Tom is an all-rounder. We do not rule out anything", says coach and former manager at An Post, Kurt Bogaerts.
Pidcock took his first major Elite international professional victory as a cyclocross rider last weekend. "Putting my name on the list of riders who were able to beat Van der Poel, I will always remember", he says a few days later. "Hopefully this is the start of more. Van der Poel is clearly the best cyclo-cross rider at the moment. So beating him is nice. And it gives me a lot of confidence for the rest of the winter. As a child you dream of winning big races against the greatest riders in the world. That has now happened."
After his victory, Pidcock is suddenly in the spotlight or at least a bigger spotlight than he was after a mega year with the 'Baby Giro' victory among others. He is described as an all-rounder. So what are Pidcock's ambitions?
"There is not one particular race that I want to win" he tells Sporza. "I mainly want to achieve a list of achievements. I want to become World Champion in the three disciplines. I would like to do all of that in one year, but if I could just win all the jerseys once, I will be very happy."
And what about the Tour de France asks Sporza? "There has always been a voice in my head that wanted to win the Tour. But it was only recently that I realized that I really want that and that it might be possible. Many other riders of my generation are already doing very well in the pros. That also gives me confidence that I will be able to do it next year."
Coach Bogaerts: "We don't want to destroy him. He was enthusiastic after Gavere, but we didn't really celebrate", says Bogaerts. "He did thank everyone and on Monday, we just got back on track with the training. It was mainly a relief that he had shown it was possible to beat Van der Poel, but he stays with his feet on the ground."
Bogaerts can estimate better than anyone whether the label of "super talent" is rightly put on Pidcock. "He is the greatest talent I have worked with. He is not yet at his top, he can grow a lot if he has the time. That is why I have slowed his career a bit so far. The step to the WorldTour was postponed for a while. Why would you go too fast if things are going well? Let him develop in all disciplines."
"I don't want to skip steps. What I really want to achieve now is for him to fully develop as an athlete. That would be the greatest honor for me as a coach. I want to be able to look straight in the mirror in a few years and know that I didn't destroy him. That's what counts. And if he didn't win the Tour in the end, then I can live with that."
But is that within his capabilities? Is Pidcock a future Tour winner? "I don't know where his limits are" says Bogaerts. "You can't rule out anything with him. He has a lot of potential, but whether he also has those last percentages to win the Tour, you only know when the time really comes. Right now, we try to keep the range of possibilities open. As a coach, I also have an educational task. He lives here in Belgium during the cyclocross season, so his family entrusts us with that too. He is very strong mentally. He then moves to a big team (Ineos) and we want to prepare him for that as well as possible."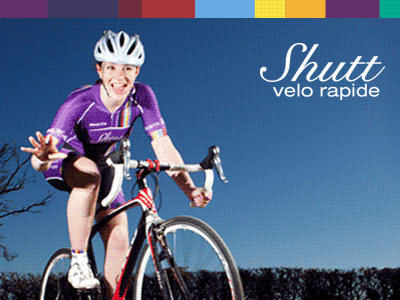 ---
---
Cycle Division's Shop
---
Send your results as well as club, team & event news here
---
Other Results on VeloUK (including reports containing results)

---
Other News on VeloUK