In this extract from a major article on the challenges the British domestic road racing scene faces by Brother UK Cycling, they chat to Jonathan Durling, Partnerships Director at The SweetSpot Group, organisers of The Tour of Britain, The Women's Tour and The Tour Series.
The Way Ahead: Part Seven
British domestic road racing faced serious challenges even before Covid19 decimated the 2020 calendar. How can it recover, strengthen and achieve sustainability? Enjoy part seven of our in-depth investigation. You can read the full article on the Brother UK Cycling Blog.
Race sponsorship is an evolving field. Bike races continue to serve traditional marketing concerns – brand awareness and sales – but the new realities of public health and environmental issues have given the sport a fresh relevance to local authorities.
This brief summary is not our conjecture, but Jonathan Durling's experience, and Durling is the Partnerships Director at The SweetSpot Group, organisers of The Tour of Britain, The Women's Tour and The Tour Series. He has seen bike racing serve a range of purposes, from advertising the 'reopening' of the countryside, following the Foot and Mouth crisis of 2007, to driving economic regeneration in towns and cities. He talks too of the "postcard effect", so important to regions like Cornwall, who next year will host a belated départ to the postponed Tour of Britain. New priorities are emerging, however.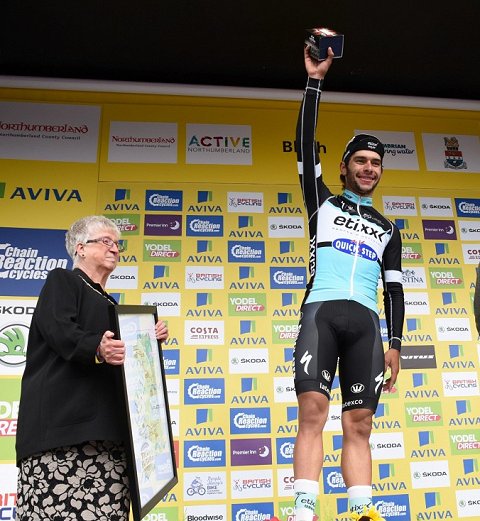 "While all of the traditional sponsorship concerns remain important to local authorities, we're now moving into an era in which cycling is regarded not only as a sport, but also as a means of active travel and a tool to promote health and well-being," he explains. "Bike races can inspire local communities to get off the sofa and into cycling or any form of exercise. I now have conversations with directors of public health. We wouldn't have had those conversations two or three years ago. What's important to them is a more active community, and they're interested in what we can we do to help."
Durling describes an increased appetite for collaboration, citing organisations such as British Cycling and Bikeability. The dovetailing of cycle sport and cycling advocacy ultimately delivers financial benefits by generating sponsorship revenue for races from long-term savings in health care costs. Astonishingly, the deprivations of lockdown have created a perfect storm in which recreational cycling and bike commuting have flourished. Professional cycling, with its ability to excite and inspire, stands to benefit, Durling believes.
"We've now got a mini-boom in cycling, and that can only be a good thing. On the flip side, the economy is struggling, to say the least. There will be fewer marketing pounds to spend on sports sponsorship as a result. But are we in a stronger position as a result of Covid to appeal to organisations thinking about sports sponsorship? I think we probably are."
Click here to read the full article or listen to a panel of experts including Phil Jones MBE, Erick Rowsell and Larry Hickmott on the Brother UK Cycling Podcast, available now from Apple Podcasts, Google Podcasts or Spotify.
---
---
Cycle Division's Shop
---
Send your results as well as club, team & event news here
---
Other Results on VeloUK (including reports containing results)

---
Other News on VeloUK