How to Advertise

How to Advertise – VeloUK.net
Be part of a winning team, a leading website in the UK  with 16.5 million page views,  1.6 million visits Annually 
THE COSTS
** The artwork to be provided by the advertiser. In some cases, this can be done by VeloUK but will incur a charge depending on the time required to produce said artwork.
*** Payment per month at the time of booking.
Stats (monthly, peak months)
Unique Visitors               77,142 
Total Visitors per month      203,979
Page Views:                   677,003
Most visits in a day:         12,160
---
OPTIONS
MID-STORY:
Mid story adverts, ie, a 400 wide x 150 high pixel advert which will sit within each story added (every posting) -£200 per month
---
SIDE MARGIN

£150 Month " Side (right) Menu Full: 300 x 250 pixels (JPG/GIF (animated)/PNG) (example below)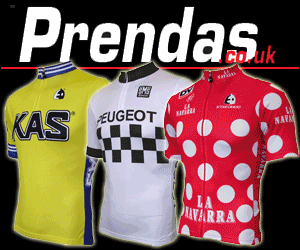 ---
£250 Month – Side (right) Menu XL 300 x 500 pixels (JPG/GIF (animated)/PNG)Â  (example below).
---
£125 per month.
Note: Those advertising with this package can submit advertorial once per week maximum. There are no benefits for teams linked to advertisers on this rate.
---
STORY BANNER – £200 per calendar month
Story banner (600 x 75) pixels (used at the top of every new story on VeloUK)  – under contract at the moments
---
Skin (background) £125 per month
Currently available – not front page skin but all the pages posted on the site each day.
---
Website Banner: £300 per month
Under contract at the moment.
---
THE PERKS
NOTES: For advertisers choosing a package with a cost of £100 per month or more

ADVERTORIAL Those choosing to advertise can choose supplement their adverts with advertorial features (max of one per week) supplied by the advertiser where readers can get interesting and useful information on an advertiser's products or maybe you have a racing team that you support that you would like to submit a feature on.
TWITTER: The account for the advertiser will be monitored and tweets from said advertiser will be retweeted as and when possible.
PHONE:
0788 756 7879
Twitter Accounts: (as of April 2015)
VeloUK           - 22.8k
AussieLarry      - 13.2k
Facebook         - 11K likes (reach between 13,000 and 50,000 per week)
EMAIL