2021 Teams
Under construction – page containing the riders in the British teams or British riders in foreign teams
2021 Teams
Under Construction: For those teams with a confirmed line up, email VeloUK – larryhickmott@hotmail.com
Brits in UCI Teams for 2021 – click here
---
WOMEN
Transfer news
Kim Baptista > Eneicat – RBH Global
Alice Towers > Drops
Emma Grant > Massi – Tactic Women Team
Olivia Bentley > VIB – Natural Greatness
Georgia Bullard > VIB – Natural Greatness
Lizzy Banks > Ceratizit-WNT Pro Cycling
Anna Henderson > Jumbo Visma
Claire Steels > (re-signed) Sopela Womens Team
Sophie Wright > ALE BTC Ljubljana
April Tacey > Drops (re-signed)
Emily Meakin > Drops (re-signed)
Joss Lowden > Drops (re-signed)
Anna Christian > Drops (re-signed)
Elizabeth Bennett > Drops (re-signed)
Rachel Langdon > Instafund La prima racing (re-signed)
Abby-Mae Parkinson > Lotto Soudal (re-signed)
Lizzie Deignan > Trek Segafredo (re-signed)
Henrietta Colbourne > Biehler (re-signed)
Harriet Owen > Instafund Racing
Amelia Sharpe > NXTG Racing
Leah Dixon > Team Tibco
Anna Shackley > SD Worx
Georgi Pfeiffer > Sunweb (re-signed)
---
Brother UK/OnForm
Hannah Lancaster
Rebecca Richardson
Leonah Ellis
Maire Claffey
Imani Pereria-James (junior)
Becky Storrie
Sian Botteley
Holly Hoy
Laura Pittard
Maddy Verdegal
Daisy Barnes
Imogen Chastell
Abi Cooper
---
Brother UK-LDN Womens Team 2021
Retained
Fran Cutts
Kerry Middleton
Amy Marks
Danni Shrosbree
Lauren Higham
Harriet Dodd
Ione Johnson
New Signings
Lucy Lee
Ruth Shier
Part 2 of the Women's Team
---
CAMS-Tifosi 2021 (UCI)
Rebecca Durrell
Hayley Simmonds
Jo Tindley
Megan Barker
Natalie Grinczer
Jess Finney
Katie Scott
Illi Gardner
Gaby Shaw
Clover Murray
Jenny Powell
Emma Edwards
Kate Wootton
---
Saint Piran (Women)
Jenny Bolsom
Bexy Dew
Evie Lane
Gemma Sargent
Laura Senior
Lucia Bruton
---
Drops 2021 Squad  (UCI)
Lizzy Bennett (GBR)
Anna Christian (GBR)
Dani Christmas (GBR)
Joss Lowden (GBR)
Maria 'Tata' Martins (POR)
Emily Meakin (GBR)
Emilie Moberg (NOR)
Elise Olsen (NOR)
Sara Penton (SWE)
Finja Smekal (GER)
April Tacey (GBR)
Alice Towers (GBR)
Marjolein van't Geloof (NED)
Maike van der Duin (NED)
---
Torelli -Assure-Scimitar
Amalie Winther Olsen DEN
Elne Owen SA
Fiona Schroeder GER
Fatemha Yousefi IRAN
Alice Lethbridge GBR
Nicole Coates GBR
Amelia Harper GBR
Aoife O`Brien IRL
Caoimhe O`Brien IRL
Roisin Lally IRL
Jennifer Bates IRL
Charlotte Sheridan GBR
Izzy Ellis GBR
Emily Kay IRL
Laura Massey GBR
More on this team here >>>:
---
Storey Racing Roster for 2021
Beth Morrow, Edinburgh
Cat Ferguson, Skipton
Chanel Mason, Cambridgeshire
Charlotte Parnham, Derby
Corrine Hall, Stockport
Erin Avill, Rotherham
Katie Toft, High Peak
Kinga Ingram, Kidderminster
Lucy Gadd, Southampton
Sarah Storey, Cheshire
---
Pro-Noctis – Redchilli Bikes -Heidi Kjedsen 2021
Amy Gornall
Charlotte Berry
Corinne Side
Millie Skinner
Poppy Thompson
Sam Fawcett
---
Bianchi Dama 2021
Charlotte Colclough
Bethany Taylor
Jazz Jones
Anneleen Bosma
Georgie Panchaud
Emma Cockcroft
Tasha Reddy
Holly MacMahon
Alderney Baker
---
AWOL O'Shea 2021 (UCI)
Autumn Collins
Elizabeth Marvelly
Connie Hayes
Pheobe Martin
Alana Forster
Olivia Bent
Caitlin Peters
Holly Waymark
Hannah Bayes
Amy Cundy
Louise Scupham
Hannah Graveny
Charlotte Broughton
Team Manager- Pat Hayes
---
Team Torelli 2021
Amalie Winther Olsen
Emily Kay
Nicole Coates
Laura Massey
Izzy Ellis
Alice Lethbridge
Caoimhe O'Brien
Fatemha Yousefi
Fiona Schroeder
Elne Owen
Holly Breck
Aoife O`Brien
Charlotte Sheridan
---
JRC Shutt VR/Ridley 2021
– Claire witworth
– Chloe Vickers
– Gwyneth Parry
– Ellen Inglis
– Hannah Paton-Harris
JRC Shutt Ridley Junior Women
— Annabel Ramsay
— Shona Mosley
— Molli Keenor
— Emma Jeffers
— Darcey Ellis
— Holly Bailey
— Morgan Crussell
— Annabel Parker
Team Tofauti Everyone Active (Juniors)
Connie McLaughlin
Domini Radway-Fatuga
Eilidh Shaw
Ella Maclean-Howell
Grace Castle
Martha Lebentz
Morven Yeoman
Penny de Brett
… continued after the advert.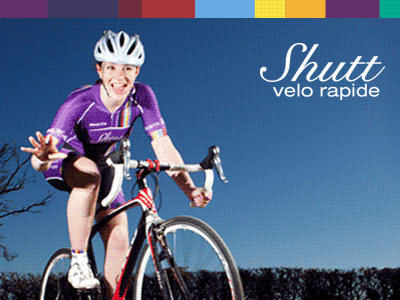 MEN
Transfer News
John Archibald > EOLO-Kometa
Mark Christian > EOLO-Kometa
Oscar Onley > Sunweb Dev
Freddie Scheske > Ribble Weldtite
Chris Lawless > Team Total Direct Energie
Harry Tanfield > Ribble Weldtite
Steve Lampier > Saint Piran
Chris Froome > Israel startup nation
Alex Dowsett > Israel startup nation
Jakey Stewart > FDJ world tour team
Matt Walls > Bora Hansgrohe
Tom Pidcock > Ineos
Adam Yates > Ineos
Lewis Askey > FDJ (Dev team)
Joe Pidcock > FDJ (Dev team)
Paul Double to Sangemini Trevigiani Mg.k Vis
Paul Wright (3rd Manx Int.) Sangemini Trevigiani
Calum Johnston > Caja Rural dev team
Alexandar Richardson > Alpecin Fenix (tbc)
Sam Brand > Novo Nordisk (re-signed)
Dan McLay > Arkea Samsic (Re-signed)
Simon Yates > Mitchelton Scott (re-signed)
Simon Carr > Nippo Delko
Connor Swift > Arkea Samsic
Luke Rowe > Ineos (re-signed)
Cameron Jeffers > Ribble Weldtite
Stevie Williams > Bahrain-McLaren (resigned)
Leo Hayter > Sunweb Dev team
Sean Flynn > SEG Racing Academy
Harrison Wood> SEG Racing Academy
Mason Hollyman > Israel Academy Conti team
---
Ineos Grenadiers (WorldTour UCI)
Ben Swift
Adam Yates
Ethan Hayter
Owain Doull
Tao Geoghegan Hart
Luke Rowe
Geraint Thomas
Andrey Amador
Leonardo Basso
Egan Bernal
Richard Carapaz
Jonathan Castroviejo
Laurens De Plus
Rohan Dennis
Edward Dunbar
Filippo Ganna
Michal Golas
Sebastian Henao Gomez
Michal Kwiatkowski
Daniel Martinez
Gianni Moscon
Jhonatan Narvaez
Richie Porte
Salvatore Puccio
Pavel Sivakov
Ivan Sosa
Dylan Van Baarle
Cameron Wurf
Brandon Rivera
Carlos Rodriguez
---
Ribble Weldtite (UCI)
Freddie Scheske
Matt Gibson
James Shaw
Dan Bigham
Will Brown
Richard Jones
Zeb Kyffin
Olly Moors
Charles Page
Jacob Tipper
Joe Wilson
Simon Wilson
Cameron Jeffers
Mark Stewart
Jack Rees (triathlon too)
Gruff Lewis (triathlon too)
Sporting Directors
Colin Sturgess
Matt Cronshaw
More on this team here >>>:
---
Saint Piran 2021 (UCI)
Steve Lampier
Chris Opie
Ollie Maxwell
Tristan Davies
Matt Ellis
Jenson Young
Conor Davies
Bradley Symonds
Ross Holland
Joe Evans
Stephen Bradbury
Iwan Evans
Tom Mazzone
more to come …
---
Cycling Sheffield 2021
Matt Taylor
Joe Clark
James McKay
Billy Robinson
Will Harding
George Wood
The team will be racing in the Bioracer Epic range, shorts and jerseys and the incredible Roadsuits.
---
Team Brother UK / Onform 2021
Corey Bale
Tom King
Bailey Wilmot
Oscar Wood
Josh Avery
Jacob Avery
Will Swarbrick
Frederick Gill
Jamie O'Connor
Kieran Jarvis
Thomas Timberlake
Adam Strudwick
Lance Vaughan
Alex Bosley
George Head
Owen Abery (J)
Bryn Richards (J)
Isaac Lawrence (J)
More on this team here >>>:
---
JRC Shutt Ridley Junior Men
James Hawkins
Taylor Hill
James Hartley
Louis Bombroff
Dan Armstrong
Ben Leroy
Tom Lees
Jacob Leigh
George Safranukas
Tim Lane
George Griffin
---
Brother UK-LDN 2021 Mens Team
Tom Elwood
Tom Whiley
MicheL Krucov
Ben Thompson
Jamie Winborne
James O'Connel
Martin Smith
Jon Gales
Jody Paxman
James Street
Tim Allen
Jonas Roose
---
2021 Richardson's Trek
Simon Alexander
Sam Asker
Jim Bradford
Pete Cocker
Aaron Freeman (new for 2021)
Rhys Howells
James Jenkins
Isaac Mundy
Steven Parsonage
Callum Rilley
Luke Ryan
Will Scott (new for 2021)
Aaron Stone
---
Canyon dhb SunGod 2021 (UCI)
Andrew Tennant
Ryan Christensen
Jacob Scott
Matthew Bostock
Rory Townsend
Brenton Jones
Max Stedman
Jacob Hennessy
Rob Scott
Callum Macleod
Ollie Wood
Charlie Tanfield
Thomas Mein
Jim Brown
Dan Tulett
Reece Wood
Euan Macleod
Damien Clayton
---
Spirit Tifosi BSS Rotor 2021
David Bolland
Jordan Peacock
Rupert Graham
Frazier Carr
Farley Barber
George Kimber
Angus Hawkins
Tom Couzens
Josh Price
Charles Walker
Clay Davies
Jake Hales
Charlie Passfield
---
Team TMC/Strada 2021
Martin Gibbs
Matthew Smith
Steve Kane
Pete Morris
Robert Lovett
Gavin Ash
Steve Calland
Jamie Lowden
Mark Emsley
John Powell
Paul Townley
Clinton More
Novice Program:
Luke Carter
Matthew Crouch
Daniel White
Michael Attfield
More on this team here >>>:
---
SwiftCarbon (UCI Conti) 2021 Line Up
Andy Turner
Alex Braybrooke
Ben Hardy
Darragh O'Mahony
Owen James
Pete Williams
Ross Lamb
Tim James
Tristan Robbins
Will Bjergfelt
New riders…
Alex Peters joins from Canyon
Chris Latham joins from Vitus
Mitchell McLaughlin joins from Zappi
---
PB Performance
Matt King
Chad Scallan
George Peden
Josh Whitehead
Chris Walkinshaw
Siôn Harlow
James Chapman
Jacques Coates
James Bentley
Toby Jarvis
Regional team
Tobi Ng
Corey Ashley
Thomas Potter
Tom Wright
---
Trinity 2021 (UCI)
Ben Healy
Ben Turner
Cameron Mason
Max Walker
Ollie Rees
Sam Culverwell
Thomas Gloag
Tosh Teare
Finley Newmark
Luke Lamperti
Matthew Devins
Chiara Teocchi MTB
Christopher Blevins MTB
Haley Batten MTB
Alex Malacarne MTB
---
Vredestein Basso 2021
Tom Heal
Cameron Biddle
Tom Lowther
Charlie Ager
Tom Townsend
Tom Kirk
Gary Price
Steve Rees Clarke
Peter Hitt
Andrew Westacott
Alex Martinez
Team Director: Adam Moore
Team Manager: Simon Jodrell
---
TBW23 Stuart Hall Cycling p/b Trainsharp
Max Ashwanden.
Kishan Bakrania.
Sam Clark.
Josh Copley.
Harry Horsman.
Lennert Huylebroeck Jun Belgium.
Peter Merritt.
Samuel Painter.
Tim Torrie.
Ryan Watkins.
Joseph West.
Oliver Wood.
Stanley Kennett rider DS.
David Williams rider DS.
Team Tofauti Everyone Active (Juniors)
Ben Bright
Callum Laborde
Dexter Leeming-Sykes
Jake Crossley
Joseph Smith
Josh Brown
Nathan Hardy
---
Beeston Race Team 2021
Youth Riders – U14 & U16
We have a squad of all ages thus maintaining our pipeline of talent year on year.
Juniors Team 2021
Jack Pearson
Fred Shenton-McQueen
Ed Hopkins
Finlay Holland
Lucas Jowett
Lewis Holmes
U23 Team 2021
Jonno Oxley
Will Beech
James Alexander
---
Bikestrong-KTM
Sam Tillett
Joe Rees
Lloyd Wise
Jamieson Blain
Jack Woolley
Josh Griffiths
Dave Turton
Alex Wallace
Andy Edwards
Harrison Mayo
Joe Cierpik
Mike Walsh
James Ambrose-Parish
Cai Davies
Bryn Davies
Thomas Arkell
Team owner: Brett Fabian-Smith
Directeur sportif: Mitch Wilcox
---
---
Cycle Division's Shop
---
Send your results as well as club, team & event news here
---
Other Results on VeloUK (including reports containing results)

---
Other News on VeloUK