Having picked up where Team ASL left off, Team TMC are proud to announce new partnerships and riders along with a focus on raising awareness and money for men's mental health charity CALMzone
Team News: Team TMC/Strada 2021
Having picked up where Team ASL left off, Team TMC are proud to announce new partnerships and riders, along with a focus on raising awareness and money for men's mental health charity CALMzone.net.
Our focus for 2020, was like many disrupted due to the Coronavirus pandemic, but we managed to salvage the season with some epic time trial results on the local scene.
Riding in the Sussex Cyclist Association events, Matthew Smith, Stave Kane, Martin Gibbs and Bob Lovatt (amongst others) proved a team to beat, smashing the long standing 30 mile team record, and Matthew winning multiple awards.
For 2021, we are planning a full assault on the regional calendar, looking for victories across road and time trials, with focus on the Tour of Sussex and other regional stage races. With a strong 1st and 2nd category team we are looking to ride a few National B events. Clearly we are (like many) awaiting the release of the calendar before making our full plan.
Also for 2021, we have added a new section to our team called Club TMC/Strada. This allows riders who have less time to commit to the main team to ride with us and compete in regional events.
CALMzone
Over the years we have all met men who hide their depression and suffer in silence. With suicide the biggest killer of men under 45 in the UK we wanted to do our bit to help anyone in distress. CALMzone aims to reach out to these men and offer advice during dark days. All of our winnings and money from our La Marmotte ride will go the charity, should you wish to donate please go to: Team TMC Justgiving Page
Here are the Team Riders for 2021:
Martin Gibbs
Matthew Smith
Steve Kane
Pete Morris
Robert Lovett
Gavin Ash
Steve Calland
Jamie Lowden
Mark Emsley
John Powell
Paul Townley
Clinton More
Novice Program:
Luke Carter
Matthew Crouch
Daniel White
Michael Attfield
Sponsors for 2021:
The Model Cloud – www.themodel.cloud
Strada Wheels – https://www.stradawheels.co.uk/
Lewis & Co Planning – https://www.lewisplanning.co.uk/
GA Technical – https://www.gatechnical.co.uk/
Woodhart Group – https://www.woodhartgroup.co.uk/carpentry/
Partners:
Continental Tyres – https://conti-tyres.co.uk/
Abus – https://www.abus.com/uk/Mobile-Security/Bike-Safety-and-Security/Helmets
Lezyne – https://ride.lezyne.com/
Nalini – https://www.nalini.com/en
Kismet (Aero Parts) – https://www.kismetbikes.com/shop
High 5 – https://highfive.co.uk/ (use code H5#TEAMTMC for 35% off!)
Reflex Nutrition – https://reflexnutrition.com/ (use code RNTEAMTMC for 35% off!)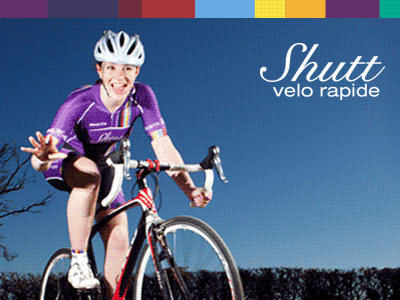 xxxxxxxxxxxxxxxxxxxxxxxxx
---
---
Cycle Division's Shop
---
Send your results as well as club, team & event news here
---
Other Results on VeloUK (including reports containing results)

---
Other News on VeloUK