Matt Bottrill wins his third RTTC 50 mile Time Trial Championship and breaks the course record in the process
News – Bottrill's Third 50 Champs Win 
On Saturday afternoon, Matt Botrill took part in the RTTC Men's National 50 mile time trial championship, his third defence of the title. With his recent run of good form, Matt knew would take some beating but also realised with every title defence, he would need some luck.
There was plenty of bad luck for his rivals with two of his main competitors, Ashley Cox and Kieron Davies, being taken out of the race with mechanical mishaps.
Matt began his ride last of all the 90 starters. "I had a simple strategy of riding the first 25 miles at a constant 30mph pace then get the time gaps on the other riders and defend the title from there" he explained.
This was no easy task for Matt as he was held up at a number of junctions but still managed to cover the first 25 miles in 50:19 which gave him a leading margin of over two minutes to Matt Clinton of Mike Vaughn Cycles.
From that point on it was a matter of taking no risks. "I set the stall out of trying to break the course record of Michael Hutchinson's' of 1:43:13" Matt explains. "I kept the power consistent throughout the final 13 miles catching Brett Harwood of Terry Wright Cycles who would ride to 3rd place".
"But after losing my water bottle within the first mile, I started to fade, more from dehydration rather than fatigue. But it was a great moment savouring the final few miles. I stopped the clock in 1:41:22 for a new course record by nearly two minutes and a winning margin of over three minutes. So a great day out".
With just 10 days to go now until the British Championships he says "I feel I've worked hard enough to do a good ride. This will be a major target for me and is the only time I get to race against the best British professionals. So its just a matter of putting the top end power there now and staying healthy".
What also made the day really special for Matt was having two of his coached riders also in the top 10 with Joshua Williams of Revolutions Racing doing a time of 1:45:48 and Jonathan Parker of PMR@Toachim House (1:45:55) in 8th place & 1st 40-44 year old. "That really topped off a great day, and nice to see all their hard work is paying off".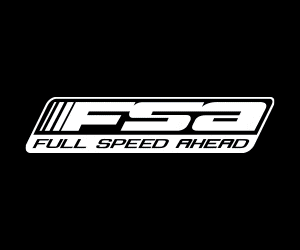 1 Matthew Bottrill www.drag2zero.com 01:41:22
2 Matt Clinton Mike Vaughan Cycles 01:44:32
3 Brett Harwood Terry Wright Cycles RC 01:44:47
4 Andy Jackson Team Swift 01:45:25
5 Matthew Smith Team Velovelocity.co.uk 01:45:48
6 Jonathan Parker PMR @ Toachim House 01:45:55
7 Joshua Williams Revolutions Racing 01:45:59
8 Jason Bouttell Team Velovelocity.co.uk 01:46:09
9 David Crawley Fibrax-Wrexham RC 01:47:57
10 Daniel Bloy Team Velovelocity.co.uk 01:49:08
11 Robert West RST Sport/Aero-Coach 01:50:17
12 Conall Yates In-Gear Quickvit Trainsharp RT 01:51:44
13 David Williams Fibrax-Wrexham RC 01:51:47
14 Cameron Campbell Army Cycling Union 01:51:48
15 Mark Turnbull TORQ Performance 01:51:56
16 Mark Nulty Glossop Kinder Velo 01:52:01
17 Rich Hunt Severn Valley Cycles 01:52:22
18 B Xavier Disley RST Sport/Aero-Coach 01:52:27
19 Alistair Rutherford The Nab Racing Team 01:52:59
20 Neil Skellern Team Swift 01:53:19
21 David Ellis Mapperley CC 01:54:17
22 Andrew Newby Langsett Cycles RT 01:54:42
23 David Pollard In-Gear Quickvit Trainsharp RT 01:54:55
24 Christophe Demoulin Rapha Cycling Club 01:55:15
25 Tristan Davenne Newbury RC 01:55:21
26 Patrick Pennefather Rock to Roll Cycles 01:55:31
27 Elliot Gowland Coalfields TRI 01:55:36
28 Gregory Woodford Reading CC 01:55:51
29 Scott Davidson Team Velovelocity.co.uk 01:56:08
30 Matthew Charlton Farnborough & Camberley CC 01:56:20
31 Gavin Shirley www.Dooleys-Cycles.co.uk – SCU 01:56:32
32 Chris Edmondson Fibrax-Wrexham RC 01:56:39
33 Mike Knudsen Macclesfield Wheelers 01:56:40
34 Nev Martin Adept Precision RT 01:57:01
35 Colin Parkinson South Western Road Club 01:57:32
36 Mark Sanders Mid Devon CC 01:57:33
37 David Jackson Harry Middleton Cycling Club 01:57:35
38 John Pilgrim Witham Wheelers 01:57:37
39 Phil Pearce Coveryourcar.co.uk RT 01:58:03
40 Tom Thornely Buxton CC 01:58:15
41 Andrew Jones Vision Racing (Delamere Dairy/GRM Property et al) 01:59:05
42 Richard Hamilton Harrogate Nova CC 01:59:24
43 Stephen Hall Fibrax-Wrexham RC 01:59:36
44 Iain Young Weaver Valley CC 01:59:52
45 Eric Grill RST Sport/Aero-Coach 01:59:59
46 Dominic Crisp Vision Racing (Delamere Dairy/GRM Property et al) 02:00:12
47 Kevin Larmer Port Sunlight Whs 02:00:18
48 Alan Chorley Seamons CC 02:00:38
49 Arthur Winstanley Liverpool Phoenix CC (Aintree) 02:01:25
50 Greg Dancer Stone Wheelers CC 02:01:51
51 Chris Scawn Plymouth Corinthian CC 02:02:39
52 Stephen Biddulph Born to Bike – Bridgtown Cycles 02:02:42
53 David Wright Warrington Road Club 02:02:53
54 Neil Barford 45 Road Club 02:03:57
55 Martin Wiggan Seamons CC 02:04:24
56 Robbie Harcourt Stretford Wheelers 02:04:57
57 Stephen I'anson Buxton CC 02:05:14
58 Kelly Miller Farnborough & Camberley CC 02:05:35
59 David Keasey TFN Triathlon Club 02:05:51
60 Stephen Costello Abbotsford Park RC 02:06:15
61 Alex Taylor Cadence Sport 02:06:19
62 David Weavers Manchester Wheelers Club 02:06:24
63 Richard Lilleker Cleveland Wheelers CC 02:06:37
64 Jonathan Ellis Royal Sutton CC 02:07:59
65 Stephen Turner Westmead Team 88 02:08:31
66 Michael Booker Chester RC 02:08:38
67 Tony Perrin Stone Wheelers 02:11:47
68 Dan Robinson Manchester Wheelers Club 02:18:09
69 Dave Pemberton Born to Bike – Bridgtown Cycles 02:19:12
70 John J Murphy Gloucester City CC 02:24:32
Send your results as well as club, team & event news here
---
Other Results on VeloUK (including reports containing results)

---
Other News on VeloUK