Good turnout for the latest round of the Brooks Cycles Track league at Newcastle Under Lyme on Thursday
Report – Brooks Cycles Track league
After last weeks best turnout of the year, this week at the Brooks Cycles Track league on Thursday 18th June there was a good turnout of riders with just under 50 riders taking part in the main league.
It was great to see another British Paralympic tandem pilot rider Helen Scott compete in the Sprinters League which is increasing in numbers each week and also in quality as the times get faster and faster.
The winners of the sprint events were Jack Payne ( Sportcity Velo) and last weekend's National Sprinters League winner Sean Mayer ( Swinnerton Cycles) in the 2 up flying 400m. the team sprint saw a super fast time of 42.50 by Joel Partington, Barney Swinnerton ( Swinnerton Cycles) and Tom Rotherham ( Sportcity Velo).
The latest round of the Keiren League saw a blanket finish with Tom Rotherham just edging out Barney Swinnerton and Phil Houlton ( Brooks Cycles) .
The A Class endurance events saw league leader Jacob Booth ( Dave Hinde Cycles) win the 10 lap scratch, Devil and take third in the final 10 mile scratch. The other A class events were won by Joe Swinnerton ( Swinnerton Cycles) and James Farrington ( Sportcity Velo) in the double harness pursuit and Joel Partington who won the 10 mile scratch.
In the B Class events James Brayford ( Lyme RC) and Phil Booth ( Weaver Valley CC) both had a good night. James won the 10 Lap Scratch, course de primes and the 10 mile scratch while Phil won the devil and placed second in the 10 lap scratch and 10 mile scratch.
The youth races were closely contested however Tom Hughes ( Lyme RC) is starting to build a good lead in the table as he won the 200m TT, 6 lap scratch Course de primes and was a member of the winning team sprint team.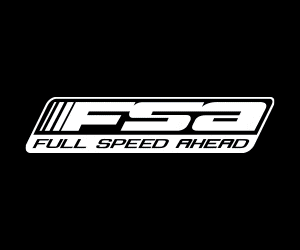 There was the best attendance of the year this week in the Freewheelers League with 24 riders taking part. Despite a strong headwind in the home straight all riders put in some spirited riding with the top points scorers in each group as follows;
Group 1 Aaron Hardy Lyme RC 9 Points
Group 2 Ross Ferguson Lyme RC 9 Points
Group 3 Harley Johns 8 Points
Freewheelers Results
Group 1
Race 1
1st Matthew Cuthbertson
2nd Zach Edwards Lyme RC
3rd Ross Hooley Lyme RC
Race 2
1st Aaron Hardy Lyme RC
2nd Chris Deall
3rd Ruby Jennings Lyme RC
Race 3
1st Aaron Hardy
2nd Natasha Sandbach
3rd Ruby Jennings
Race 4
1st Izaak Curtis Lyme RC
2nd Aaron Hardy
3rd Chris Deall
Race 5
1st Natasha Sandbach
2nd Matthew Cuthbertson
3rd Ross Hooley
Group 2
Race 1
1st Talisha Morley Lyme RC
2nd Ross Ferguson Lyme RC
3rd Holly Edwards Lyme RC
Race 2
1st Thomas Mould Lyme RC
2nd Evie Davis Lyme RC
3rd Cameron O'Neil Lyme RC
Race 3
1st Ross Ferguson
2nd Thomas Mould
3rd Daniel Jones Lyme RC
Race 4
1st Ross Ferguson
2nd Thomas Mould
3rd Holly Edwards
Group 3
Race 1
1st Christian Morley Lyme RC
2nd Logan Sutton
3rd Gracie Walters
Race 2
1st Emma O'Neil Lyme RC
2nd Harley Johns
3rd Olly Davis Lyme RC
Race 3
1st Harley Johns
2nd Emma O'Neil
3rd Olly Davis
Race 4
1st Christian Morley
2nd Harley Johns
3rd Emma O'Neil
MAIN LEAGUE
Sprinters League 2 Up 400m TT
1st Jack Payne Sportcity Velo
Sean Mayer Swinnerton Cycles
2nd Barney Swinnerton Swinnerton Cycles
Joel Partington PM
3rd Phil Houlton Brooks Cycles
Tom Rotherham Sportcity Velo
Youth 200m TT
1st Tom Hughes Lyme RC
2nd Alex Coates Lyme RC
3rd Harry Horn Lyme RC
A Class Endurance 10 Lap Scratch
1st Jacob Booth Dave Hinde Racing
2nd Joe Swinnerton Swinnerton Cycles
3rd Mark Love Tuxford Clarion
B Class 10 lap Scratch
1st James Brayford Lyme RC
2nd Phil Booth Weaver valley CC
3rd Phil Braybrooke Manchester Wheelers
Sprinters League Team Sprint
1st Joel Partington
Barney Swinnerton
Tom Rotherham
2nd Phil Houlton
Jack Payne
Sean Mayer
3rd Jim Hollins Uttoxeter Cycles
Chris Pyatt Brooks Cycles
Josh Spendelow PM
Youth Team Sprint
1st Tom Hughes
Harry Horn
Louis Evans Lyme RC
Bradley Hill Lyme RC
A Class Devil
1st Jacob Booth
2nd Mark Love
3rd Joe Swinnerton
B Class Devil
1st Phil Booth
2nd Keri Parton RAF CC
3rd Mike Perry Pro Vision
Youth Course de Primes
1st Tom Hughes
2nd Hannah Davis Lyme RC
3rd Alex Coates
A Class Double Harness Pursuit
1st Joe Swinnerton
James Farrington Sportcity Velo
B Class Course de Primes
1st James Brayford
2nd Phil Braybrooke
3rd Jerrod Latham Manchester wheelers
Keiren Final
1st Tom Rotherham
2nd Barney Swinnerton
3rd Phil Houlton
4th Joel Partington
5th Jack Payne
6th Sean Mayer
Minor Final
1st Chris Pyatt
2nd Josh Dunham
3rd Helen Scott PCC Coaching
Youth Scratch
1st Tom Hughes
2nd Louis Evans
3rd Alex Coates
10 Mile Scratch
1st Joel Partington
2nd Tom Rotherham
3rd Jacob Booth
B Class
1st James Brayford
2nd Phil Booth
3rd Phil Braybrooke
Send your results as well as club, team & event news here
---
Other Results on VeloUK (including reports containing results)

---
Other News on VeloUK