Scott Thwaites who was 5th at the national road championships  leads the charge for the circuit races at Skipton on Thursday night
News – Thursday Crits at Skipton
Local head to head in top quality field for first Science Fitness Skipton Cycle Races
The area's best riders are setup for a Yorkshire head to head in the first event Skipton Cycle Races this Thursday. Pete Williams, Scott Thwaites, Steve Lampier, Tm Moses, George Harper and Ian Wilkinson are all riding, two of whom were top 10's in the National RR on Sunday!
The FUN under 12 race is already full and the youth A and B is rapidly heading that way. The forecast is superb, the organisers Velo29 and Craven District Council are putting on some entertainment such as a public roller racing competition and BMX Flat Land Display Champion Mattie Hemmings.
Get yourself down to Skipton on Thursday evening, either to race or watch.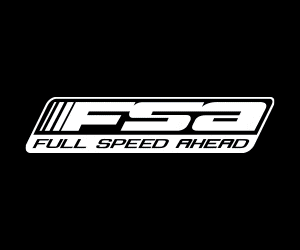 RIDERS ENTERED SO FAR
U16
Thomas Booth Skipton Cycling Club
Jim Brown Holmfirth Cycling Club
Euan Cameron East Bradford CC
Harrison Cooper-Oldroyd 3RT
Matthew Dobbing Stockton Wheelers CC
Cory Edmondson Cycle Sport Pendle
Nathan Hawthorn Cycle Sport Pendle
Joe Howcroft Otley CC
Harry Hunt Otley CC
Will King Prologue Racing Team
Matthew Lister Skipton Cycling Club
Tyla Loftus Wheelbase Altura MGD
Lewis Martin
Luke O'Connell East Bradford CC
Robbie Pollard Otley CC
Jordan Reed Kirklees Cycling Academy
Alex Ridehalgh Speedflex Race Team
Jamie Ridehalgh Speedflex Race Team
Laurence Solloway Skipton Cycling Club
Halley Woods Inspire VCUK Racing Team
Elizabeth Denby Paul Milnes – Bradford Olympic RC
Rebecca Gregson Sportcity Velo
U14
Charles Booth Skipton Cycling Club
Finlay Cooper-Oldroyd Paul Milnes – Bradford Olympic RC
Lewis Dobbing Stockton Wheelers CC
Adam Fortune Kirklees Cycling Academy
Jonny Gill Ilkley Cycling Club
Joshua Greenwood Kirklees Cycling Academy
Joe Hudson Skipton Cycling Club
Sam Jackson Skipton Cycling Club
Jack Lucas Cycle Sport Pendle
Michael Strange Ilkley Cycling Club
Joe Wilson Achieve Northside Skinnergate
Jasmine Pusey Cycle Sport Pendle
Kate Taylor Cycle Sport Pendle
E/1/2
William Brown Achieve Northside Skinnergate
George Harper One Pro Cycling
Ben Hetherington Achieve Northside Skinnergate
Steve Lampier Raleigh GAC
Thomas Moses JLT Condor
Jack Rees Achieve Northside Skinnergate
Scott Thwaites Bora – Argon 18
Ian Wilkinson Raleigh GAC
Peter Williams One Pro Cycling
Peter Barusevicus All Terrain Cycles
David Clarke Giordana-Mitsubishi Electric RT
Matthew Kipling MTS Cycle Sport Scott RT
Alex Luhrs Achieve Northside Skinnergate
Ben Rowe Achieve Northside Skinnergate
Martin Woffindin Cycle Sport Pendle
Hamish Graham Green Jersey RT
Billy Harding Paul Milnes – Bradford Olympic RC
Ashley Marshall Achieve Northside Skinnergate
Tom Mazzone Polypipe Cycling Team
Jay McCarthy Cycle Sport Pendle
Edward McParland All Terrain Cycles
Robert Ormrod Ilkley Cycling Club
Oliver Payton Kuota – Spinergy – GSG
Thomas Traviss-Pollard Polypipe Cycling Team
Matthew Walls Velocity Globalbike
Tom Bustard Giordana-Mitsubishi Electric RT
Send your results as well as club, team & event news here
---
Other Results on VeloUK (including reports containing results)

---
Other News on VeloUK