See.Sense, an innovative cycling technology company from Northern Ireland, reveal the 'ICON', an intelligent cycle light
Product News  – Check out intelligent lights
Website: http://shop.seesense.cc/
See.Sense, an innovative cycling technology company from Northern Ireland, have announced the launch of 'ICON', an intelligent and connected cycle light, that is set to ignite a cycling revolution worldwide.
While it looks like a typical bike light, ICON is a lot more. ICON is an intelligent and connected bike light that transforms your bike into a connected bike. I can connect to smartphones, offering the rider an unrivalled set of features to help enhance and protect their cycling experience.
ICON's wide range of features include an anti-theft warning sent to your phone if your bicycle moves when you're not with it and the option to report a crash to a contact in your smartphone.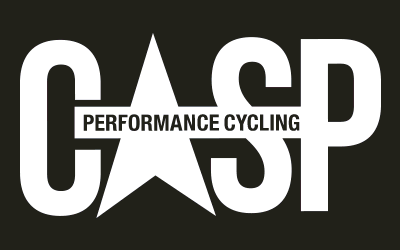 A bike light with connected technology, ICON has the potential to collect data that can be used for smart cities initiatives such as early pothole identification and recording near misses and accidents. The light, designed and built in Northern Ireland, offers Councils and Municipalities never before seen crowd-sourced data that that will help all users have a safer journey.
Best of all, ICON is an industry-leading light that will brighten a cycle commute with day-light visible level brightness and market-leading design. ICON's patent-pending use of sensor technology allows it to increase its brightness and flash rates at times the cyclist most needs to be seen. It's the only bike light in the world that can react to roundabouts, as well as road-junctions, filtering in traffic and even to approaching car headlights.
See.Sense has applied five years of research and development to build ICON, building on the success of their first product, the See.Sense intelligent bike light launched on Kickstarter – that went on to be stocked by major retailers and used by thousands of cyclists around the world.
Philip McAleese, CEO and Co-founder said, 'Belfast has a long history of cycling innovation. It is here that the first pneumatic tyres were used successfully, heralding the start of the cycling revolution. It is our hope that with See.Sense ICON, we can re-ignite a cycling revolution. Not only does ICON enhance the cycling experience by opening up a world of possibilities through a smartphone, but it empowers cyclists to influence councils and municipalities to improve cycling infrastructure and roads to benefit everyone.
Co-founder, Irene McAleese said, 'We've designed ICON to help enhance and protect the cycling experience. ICON is the next stage in the connected revolution that no cyclist should be without'.
The first deliveries of the lights to backers will be as early as November, 2015.
See.Sense is providing previews of ICON at the NEC Cycle Show in Birmingham 24 – 27th September at stand J122, and also at the ICON Festival in Belfast on Friday 25th September
Send your results as well as club, team & event news here
---
Other Results on VeloUK (including reports containing results)

---
Other News on VeloUK