Tom Barras retires from racing to be the director sportif at NFTO's pro cycling team in 2016
Feature – Tom Barras Retires to be DS at NFTO
Tom Barras of NFTO comes from a cycling family and his father Sid Barras will always be remembered as a rider who beat the great Eddy Merckx at Eastway in London. Having such a famous father, means that Tom has been around cycling all his life and as a racer, has had to learn to make his own name in the sport.
The 37 year old has more than 100 Elite race wins during his career and after graduating from Loughborough University in 2000, 'escaped' to Belgium for six years. He then returned to Britain and has been a familiar face at races for almost a decade finishing with NFTO in 2015. When I last saw Tom at the end of the Hitter's Road Race a week after the Tour of Britain, pulling wheelies on the grass and enjoying himself, there was talk of him retiring.
That was confirmed when I visited the team last Friday but the surprise was that Tom is not leaving NFTO but continuing as DS. "It's a great opportunity that John has given me and I'll grab it with both hands and be the best manager I can be" says Tom.
"It's a big step and there are exciting times ahead" he added. "This is I think is my 10th UCI team and have been around the sport all my life from small teams to big ones. Certainly in the smaller teams, I have played a role which has involved managing things and it's an honour that John has seen me as a suitable DS for his team. It will be challenging but I am very much looking forward to it."
"When I was sat here in January 2015 with John and the team, I didn't think I'd be sat here now looking at being a DS ion 2016. I am sad that I won't be a rider but it's too good an opportunity to refuse and hopefully it will continue for years to come. I love being part of the team".
Tom guiding the team around Yorkshire before the Tour of Yorkshire this year
His dad Sid (nicknamed 'Super Sid'), a legend in the sport as a rider, has also been a DS with various teams and Tom says he has seen how his father worked with riders but added "I'd like to think I can use my own experience to pass on my knowledge to the lads. I'd like to think I'll be good in working with the lads, the tactics and helping motivate them."
"The lads that are in the 2016 team have been hand picked by John, Marcus and this last few weeks myself and we have got the riders we wanted in the team. A good mix of characters. Until recently, I was out with them training as a rider but there will now be a transition period where I will have to step back a little bit."
"The beauty of the NFTO team is that we have a good enough spread of abilities to be able to handle most situations. Look at Bibby, British Crit champion but in March 2015 you would not have said he was a crit rider but because of the structure that John has put in place, and the atmosphere in the team, it does bring the best out of the lads."
"We have Josh Edmondson coming in as well. I originally mentioned his name in October and we have seen what he can do in in the Tour of Yorkshire and the RAS where he was second overall. He's certainly got the legs and it's up to me to help channel his abilities in the right direction."
"Josh lives a mile away from me and is part of our training group. I know him well and the beauty of Josh, if you get him in good condition, and put him on the start of a hilly race well motivated, he's as good as any climber in the world and we saw that in the Tour of Yorkshire."
"There are not that many British riders that have that in the locker!"
2015 a great season for the team rider
The last season for Tom has been a good one. When you have riders of the calibre that NFTO have winning races, they need equally strong riders backing them up and Tom was more than equal to that task.
"I am 37 and had a great season with NFTO still winning races and it's nice to end my racing career like that. I didn't want to be that old guy getting dropped week in week out and doing it because it's a habit".
"I first went to Belgium in 1999 and did six years out there with two periods as a stagier under my belt (Palmans-Collstrop and Linda McCartney) and had some great times."
"It has to end sometime though and if ending my career as a cyclist is to be a DS for John at NFTO then bring it on, I could not be happier."
Asked about highlights during his career, Tom replies "the most exciting time was as a stagiaire with the Linda McCartney team back in 2000. It was Britain's top UCI team at the time and I rode in Belgian as 19/20 year old against the likes of Johan Museeuw and Frank Vandenbroucke and it was an eye opener but it was fantastic".
"I remember riding my first race with Sean Yates as director and Max Sciandri too and that will stay with me forever."
"I have won a 100 elite races and proud of that. Been Yorkshire Divs champion and won a number of National As and if I could turn the clock back, I wouldn't change anything. I have had a great time and met some great people and hopefully that will continue."
Tom's father Sid (roadman sprinter) talking with former track sprinter and now builder of fast tracks, Peter Jacques
Finally, there are many cycling families in the sport. Eddy and Axel Merckx is one and in Britain, we have Sid and Tom Barras. So finally, I asked Tom what it was like being the son of such a well known legend in the sport here.
"I used to go to Junior races as a kid and other kid's dads would tell their son to follow me around and that wasn't because of who I was but who my dad was. I knew I was going to have to deal with that".
"I had to very much be my own rider and the way I dealt with that was when there were teams like Men's Health and Harrods, which were the top teams at the time that my dad was managing, I just didn't ride for them by choice even though I could have done".
"I rode in rival teams and as early as I could, I disappeared out to Belgium and there I wasn't the son of Sid Barras; I was just Tom Barras, another rider in the bunch. I was living in the loft of a café riding for Team Down Under and it was difficult but they were some of the best times I had on a bike. I learnt how to stand on my own two feet and how to win a bike race."
Thanks Tom for the chat and good luck as DS with NFTO in 2016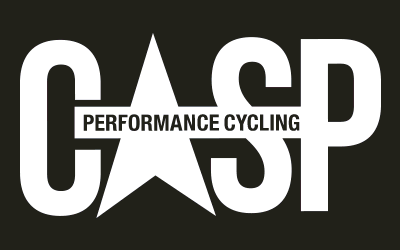 Send your results as well as club, team & event news here
---
Other Results on VeloUK (including reports containing results)

---
Other News on VeloUK