Young British female stars Jessie Walker and Abby Mae Parkinson will be racing in Italy in 2016 at the UCI Women's team Servetto Footon
Feature – Young Stars Heading for Italy
Great news from Team Servetto Footon after Team manager Dario Rossino flew to England to sign the new contract with Jessie Walker, who will remain with the Italian Team for the 2016 season. Jessie will be joined by Abby Mae Parkinson at Servetto Footon.
Abby Mae, the current British Junior RR Champion will compete next year in the elite category. She competed this year in both the Time Trial and the road race at the World Championships in Richmond, with good results in both the events.
Abby Mae is also a well experienced cyclo-cross rider, often selected by the British National team for cycle cross competitions across Europe.
The renewal of the contract for Jessie walker was the result of a very positive 2015. After joining the Team in May, Jessie showed her potential by finishing a very challenging Giro Rosa. She was also part of the successful British Team that helped Lizzie Armitstead to become World Champion in Richmond.
Dario Rossino commented : "We are certainly growing an excellent relationship with the British cycling scene, which started with the signing of Jessie Walker, that continued with the creation of the development Team Footon Velosport and that progresses now with the signing of Abby Mae Parkinson.
There is still time for more interesting signings, we hope that there will be more to come".
Abby Mae Parkinson
When asked how her Italian was coming along, Abby Mae laughed and replied "I am practising! Signing for the team is really exciting. It is kind of everything I wanted and I could not be happier."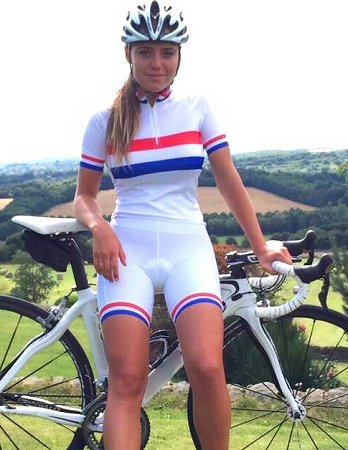 "I was looking for a new team, preferably one abroad, and Jessie was riding with them and I knew they wanted more riders so Chris (Walker) gave them my CV and it took off from there."
Abby and Jessie will be based in Northern Italy in a rather mountainous area which Abby Mae says she is looking forward to using for her training. "Jessie has told me the racing is really tough and that pre –race meetings are in Italian so I am looking forward to working out the team tactics! Abby Mae added.
"Jessie has said how she loves the racing there so I am looking forward to getting out there."
Abby Mae has plenty of time to prepare and learn some Italian as it won't be February before she moves there to live above the team bike shop. "The team tell me I'll be starting by doing the Italian Women's National Series races which will be a lot different to the British ones" Abbe Mae explained.
It will be the first time that Abby Mae will be based abroad for a racing season even though she has spent time in Europe a month or so at a time."
Jessie Walker
Second in the Women's Tour Series, Jessie Walker joined the team mid season in 2014 after hitting rock bottom after the start of her 2014 didn't go to plan. Jessie adds "I was really lovin' it back in Britain though, riding the Tour Series and that was fun. Then, my new team, Servetto Footon, came along and kind of saved me really. I would not have been at the Worlds without their help."
"It's been a tough year but I have learnt so much and I wouldn't change anything. I have done it the hard way going to Italy but it's made me a stronger rider. I didn't know what races I would be doing, what the team was like, where I would be living so I did it the hard way but that suited me."
Her Italian team told her two weeks before the Women's Giro, she would be doing the race which was in complete contrast to the Tour Series. "I went from one hour fast races to three plus hour races in the mountains. I adapted because I am a tough characters so when it is tough, I just dug in because I had nothing to lose."
"No-one really expected anything so I thought I'll give it my all and see where it takes me. At the Giro, the start was harder than the finish because I wasn't used to the long races at that intensity and speed but I rode myself into it and each day I was learning from it and I improved and that was a boost to start the next day."
"It was especially good being around the other riders like I would come alongside Lizzie (Armitstead),a hero of mine, and having a chat and I was thinking, wow, am I really doing this. Each day I couldn't wait for the race and that makes a massive difference."
Jessie says finally she is really looking forward to going back to Italy to ride with the team after a good break, ready to tackle the racing full on.
Good luck to Jessie and Abby Mae.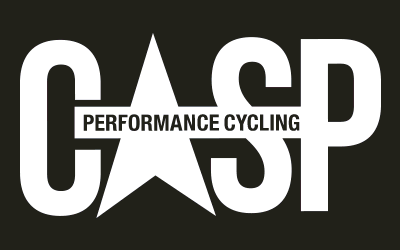 Send your results as well as club, team & event news here
---
Other Results on VeloUK (including reports containing results)

---
Other News on VeloUK