Chatting to Judith Smith, a director for Primal Europe, a valued sponsor of VeloUK
Interview – Primal Europe's Judith Smith
A company that has kitted out Raleigh GAC for the last two seasons and in 2018, will be working with Team Onform, is Primal Europe.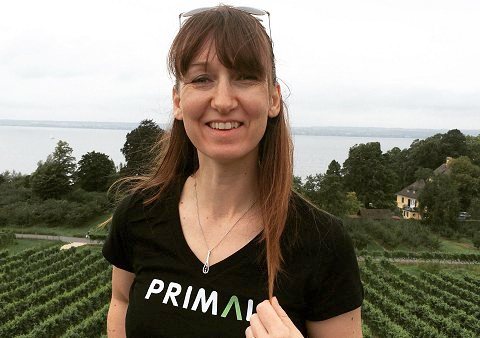 Judith Smith who is not only a director of the company but someone who's vision for the brand is helping it become a household name in the UK and Europe
Like VeloUK, Primal Europe started out in 2011 when founder directors, James and Judith Smith visited the cycle show at Earls Court looking for sponsorship for a cycling team they were putting together. There, they met Primal Wear who agreed to sponsor their team.
"They asked us to call the team 'Primal Europe' so we called the team that" says Primal Europe's Judith Smith "and all we did at that stage was activate the sponsorship and promote and shout about the brand". After about six months, they were really pleased with what we were doing for them and their brand and asked did we want to work with them? We said yes and we set the business up."
Primal Europe is a standalone company where James and Judith are directors and shareholders with a third party. The business works as far afield as Russia as well as the UK and Europe. They have two lines of clothing; their inline range which is what they sell at PrimalEurope.com as well as through third party retailers. The second line is their custom programme where they can do club kit, team kit, event kit and anything that is customisable from cycling kit to hoodies to t-shirts and other casual wear.
The sports they work with are cycling, triathlon and running whilst the Inline range encompasses lifestyle collections such as gym wear, sports bras, air span tops for working out in and exercise leggings.
George Pym, long time friend of the brand who rode in the original team and is now a brand ambassador doing photo shoots and testing.
Custom clothing
One area the company is keen to move forward with is custom wear for cycling. They have worked with UCI Continental team Raleigh GAC for two seasons where there was a lot of testing with riders. One of the products for example was a new wind vest (gilet) with four pockets which the feedback from riders helped them improve the product to a pro level standard.

"Custom clothing is where are pushing forward" says Judith. "We work with reputable companies and people trust us because we do what we say like we guarantee our delivery dates and can actually tell people when their product will arrive even before they place the order".
"We can pre book the dates a year in advance so if we are working with a big team (club), or event and if we have to have the kit for the first of April for example, we can build customers a unique time line to make sure we achieve the delivery dates".
As well as Raleigh GAC, Primal Europe have also worked with well known clubs like Bynea CC and Plymouth Corinthian CC as well as corporate holiday companies and Sportives like Etape Lochness, Etape Caledonia, and Velo Birmingham.
In 2018, Primal Europe is excited to be working with an up and coming team which has been at the sharp end of women's racing in 2017, Team OnForm, another step forward in the sport of cycling.
Send your results as well as club, team & event news here
---
Other Results on VeloUK (including reports containing results)

---
Other News on VeloUK