Chat with the Isle of Man's Mark Christian about his move to the new ProConti team Eolo-Kometa; Mark is a former King of the Mountains in the WorldTour race, the Tour de Suisse
Interview: Mark Christian (new at Eolo-Kometa)
Recently, we caught up with one of the most under rated riders in pro cycling who back in 2018 won the King of the Mountains in the WorldTour race, the Tour de Suisse – Mark Christian from the Isle of Man.
Mark in the Tour de Suisse wearing the KoM jersey. Photo: Getty Images
Mark has signed for the new Pro Continental team, Eolo-Kometa, thanks to a lot of recommendations from his fellow pros who can see his talent which clinched the deal with the team's head of Performance Sean Yates. You can read how Mark was signed by his new team here in VeloUK's chat with Sean Yates https://www.velouk.net/2020/12/01/feature-interview-sean-yates-2/
Mark is currently on the Isle of Man and when asked is life pretty normal there, he replied "pretty much at the minute. You wouldn't know it was different. The only problem is not being able to get off and on the Isle of Man, so for those that don't need to go away, it's fine. It's just people who need to go away for medical reasons, see family and so on. It's a change for them but as for day-to-day to life, the cafes and bars are all running as normal."
"There are no restrictions for cyclists on how many can ride in a group, so no restrictions at all. The only issue is if you travel away from the Isle of Man, when you come back, you need to isolate at home for a few weeks. I have only had to isolate once this year so it was a long two weeks at home but if you were doing it regularly, it would be a hassle".
Mark bases himself on the Isle of Man even when riding on the continent and says flights to and from the Rock were not a problem in his chosen profession.
Mark and then British champion Peter Kennaugh racing on the Isle of Man
Mark learnt about the team when Sean Yates contacted him after he was recommended by British Road Race Champion no less, Ben Swift. "I wasn't aware the team was stepping up to be honest and then someone recommended me to Sean and he got in touch. We had a few conversations, and everything happened quite quickly then."
Asked does he feel he is heading back to where he belongs, Mark replied "I think so yes. After a few years at Aqua, I came back to Conti level and I was always wanting to make the step back up again the whole time when I was at Wiggins. I think we would have had a good year at Canyon this year if we had not had this pandemic."
"I am grateful the opportunity came up at the right time and everything fell into place. I was the right type of rider they were looking for, so I definitely jumped at the chance."
When I asked whether he felt he was under rated, Mark replied "as a rider you just go about your racing and work hard and do what you can. It's good to hear good things about me from the outside though. As a rider, I feel I'm an all-rounder, one who's handy at different races. From a team's perspective, I'm probably a good choice rather than being a specialist. Teams will have their specialists but as a general team rider, it's handy to be an all-rounder."
Mark racing Liege Bastogne Liege. Photo Getty Images
Back in 2017, Mark completed the Vuelta and that was something that helped his cause to get the contract for 2021. Does he feel that was an achievement to finish a Grand Tour?
"Definitely. Going into it, my first Grand Tour, the ultimate aim was to make it to the finish in Madrid. You get to a certain level of fatigue after a week or so and after that the legs don't seem to get much better or worse."
"You are just in a fatigued state but mentally, after you get through the half way mark, you start counting down the days and the finish soon comes round. Having a Grand Tour in my legs seems to help me as the new team has quite a few young riders and they were looking for riders who have been there and done it."
Mark rode for Wiggins when he went back to Conti level in 2019 and asked how the two types of racing (British versus continental) compare, Mark explained "it was different coming back to UK races after pro conti."
"The nature of the racing is completely different and it wasn't the same as what I was used to with the European races which are steady at the start and you build into it for the last hour which is the hardest. In Britain, it's almost the reverse of that where it's full gas at the start and that pace whittles down the riders as breaks go and it's almost like you have to be in the those moves from the start because there is a strong potential it will go to the end".
"You have to be in the race the whole day where as in European stuff, it's more controlled so you have to pick your moments and be more patient. The standard in the UK though is pretty high or was in 2019 with strong teams and the riders are used to that style of racing and train for it."
"The racing here in Britain doesn't have the structure the ProConti/WorldTour racing does where a couple of teams will be riding and everyone is waiting for certain points of the race when they know it will kick off. That could happen anytime in the UK!"
Does the continental style of racing suit Mark I asked? "I think so. I prefer the hillier races too. A lot of the races in the UK, although there are some short climbs, a lot of them are on the flatter side. They still break up with the nature of the racing anyway but I prefer the longer climbs."
Mark in another KoM jersey, this time on the Isle of Man in a jersey sponsored by Brother UK and presented to him by their MD, Phil Jones
Career Highlights
Whilst Mark has not had the luck to get a ride at WorldTour/ProConti level for much of his career, there are some significant highlights. "Riding the Vuelta is for sure one of them" he says. "I'd also say the World Championships road race that year as well and that was a massive experience getting that under the belt and finishing".
"The KoM of the jersey in the Tour of Suisse was a big one for me and that was a big target for the team. It is a big World Tour race and one that is just before the Tour de France so it's a race that a lot of riders go into in real good form. Just getting into a team for that race is difficult. For our team, it was about getting in breakaways and if that stays away, getting a chance of a stage win. Other than that, the other goal was the mountain jersey".
After such a big result, was Mark surprised teams were not knocking on his door offering a place on their team before his chance now? "Possibly. I was quite close to the team I was in (Aqua Blue) and quite happy to be staying there for the following year. I felt at the time the team was going in the right direction and I was hearing they were going to build on that the next year."
"There were plans that were going to improve the team and certain riders coming in so I was never knocking on any other doors too much either and then it went down the pan at the end of the season (2018) and that was a nightmare way to end it."
Does his results at the top level give him confidence for 2021? "Definitely. That was my second year at that level and I was starting to mix it for results and getting that jersey in Switzerland and finding my feet at that level. Hopefully now I can push on a bit. I have been training well, racing in the UK and progressing in the right direction so hopefully I can pick up where I left off."
One of the reasons Mark was selected for the team was he is a mature rider in a team made up of a lot of young riders. That is quite something as getting a team at 30 can be difficult these days when teams are usually looking for younger riders. Mark says that while he has been racing for a long time, not being at the highest level for all that time helps keep him motivated.
"Age does creep up on you. It's crazy that it seems like yesterday I was in my early 20s and coming through and now I'm 30. A lot of riders will go into WorldTour at 20/21 (years old) and have eight or nine years there up to the age of 30 and then the head will start to go a little bit . Whereas I think I have more to give and haven't been at the top level year in year out. So it's a step up next year with fresh motivation and what I have been working towards the last few years".
"When the team (Aqua Blue) stopped, I had question marks over where the career was going and whether I was going to be able to carry on. Such times in a career make you realise then how much you want it so now the chance has come up, there's that extra motivation to really make the most of it".
"I've had the wakeup call that cycling doesn't last for ever so the years you have got, you need to make the most of them."
Mark on the move on the Tumble during his Raleigh days 
Mark says as well as being an all-rounder, he does think that stage races suit him better. "Mentally I prefer a hilly stage race. I'm quite a consistent rider too as well so day-to-day, I don't tend to drastically have a bad day touch wood whereas the classic type races are all or nothing for one day with is a very different nature of racing".
As we have seen from the Manx International on the Isle of Man, the terrain varies quite a lot and asked whether that suits his training for the continental races, Mark replies "I think so. There is a mix of climbs here so I am quite lucky we have decent terrain for everything. I think the only thing we are missing are the big big climbs of half an hour plus but the twenty minute climb we have and the ten/fifteen minute ones are ample really and gives us good terrain for training".
It's still too early to predict what racing he will have in 2021 but Mark is hoping that a training camp in December will see that sorted. Mark says getting a spot in the team for a Grand Tour (like the Giro) would be great for him. "That would be the dream and then a few of the earlier one day Italian races would be cool too. I'd also love to be selected for GB to race at the Worlds or Euros."
For now, there's the aim of making sure he's in good form for the first training camp. "It's important to make a good first impression when meeting the staff and the other riders. To get off on the right foot".
Having watched Mark from the back of a motorbike putting some very good riders into the hurt locker, I am sure he will make that good first impression and VeloUK wishes Mark well as he embarks on another spell in the highest level races. Thank you Mark for the chat.
Mark in the stripes with Simon Yates
Major results
2008:
British Junior Track Championships: 1st Individual Pursuit & 1st Points race
Junior Tour of Wales: 1st Points & 1st Mountains classifications
2009
British Track Championships: 1st Madison (with Peter Kennaugh)& 3rd Scratch race
2010
British Track Championships: 1st Madison (with Luke Rowe) & 3rd Points race
7th Overall ZLM Tour
8th Overall Tour de Berlin
2011
British Track Championships 3rd Points race
2014
UCI Track Cycling World Cup 1st Madison (with Owain Doull)
British Track Championships: 2nd Points race,
2nd Beaumont Trophy
2016
5th Overall Tour Alsace
6th Overall Okolo Slovenska
2017
7th Overall Tour de Yorkshire
Finished Vuelta
13th Vuelta Stage 1 ITT
2018
1st Mountains classification Tour de Suisse
8th Stage 1 Österreich-Rundfahrt
7th Stage 3 Österreich-Rundfahrt
5th Stage 3 Belgium Tour
11th Coppi e Bartali
7th Stage 4 Tour of Oman
2019
3rd Overall Tour of the Reservoir
4th Manx International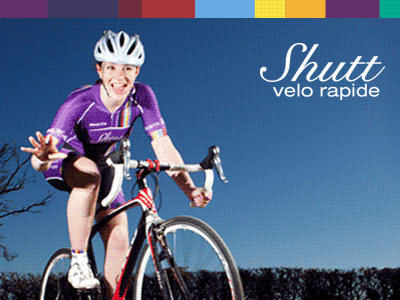 ---
---
Cycle Division's Shop
---
Send your results as well as club, team & event news here
---
Other Results on VeloUK (including reports containing results)

---
Other News on VeloUK