There are so many young Brits making their mark in Europe and Jake Stewart is another, signed by WorldTour team, FDJ Nouvelle-Aquitaine Futuroscope in 2020. We spoke to Jake recently about this momentous opportunity.
Feature Interview: Jake Stewart (FDJ World Tour)
There are so many young Brits making their mark in Europe and Jake Stewart is another, signed by WorldTour team, FDJ Nouvelle-Aquitaine Futuroscope in 2020. We spoke to Jake recently about this momentous opportunity.
Jake turned 21 late this year (October) and when asked about turning World Tour in 2020 and riding the classics, he says "even at the start of this year, if you had said 'you'll turn WorldTour in October and ride races like Gent Wevelgem, Tour of Flanders, Driedaagse Brugge-De Panne and Scheldeprijs, I would have scoffed at it."
"As a junior, you always have a kind of pathway you want to progress with in your head so doing what I have done was on my radar but not necessarily this early. My plan was always to turn WorldTour in my fourth year as an under 23 but I have managed to do it earlier than expected even with Covid. It came as a big surprise."
Jake explained when he found out the team was going to move him up to the World Tour team, he expected it would be January of 2021 but no, it came much sooner. "The biggest surprise for me was the team signing me in October when originally it was supposed to be in January."
"Putting me in the classics this year showed me they felt I was suited to being a classics rider and how they wanted me to have that experience to take into next year so I can go into the classics next year with the experience I got this year rather than going into them next year in my first year at WorldTour level straight in at the depend end."
"So the big thing I am looking forward to most next year is riding the classics. We have got a strong classics squad and I will have the head start of doing them this year too."
It is all a far cry from his pathway to WorldTour. For those who don't know about Jake, having followed his team's social media in 2020, he has certainly shown himself to be a talented rider when working himself into the ground for his French team and then getting results for himself as well like best young rider in the Tour du Limousin.
If we go back to 2016, Jake was 3rd overall in the Junior Tour of Wales as well getting third in the Senior Men's Madison at the British Track Championships with Fred Wright (now World Tour as well). Jake followed that Bronze medal with a Gold one in 2017 with Welsh lad Rhys Britton in the Junior British Track Championships but his big result was 5th in the World Championship Junior Men's Road Race.
At the end of 2017, Jake was second in the Men's British Madison championship with Joe Holt and in 2018, was on the GB academy where he got to ride the French stage race Tour de l'Avenier. Jake was 7th on a stage to go with a 5th on stage 1 of the Tour Alsace. Perhaps a signal though he was suited to the classics came in Gent Wevelgem for Under 23 riders and Jake was second.
Jake spent a year on the Great Britain Cycling team's Academy for Under 23's in 2018 and then made a big decision which proved to be the correct one for him. "When I was on the academy, I recognised I was not going to be one of those big track stars and didn't want to be in the fight to be man four or five for the Olympic cycle."
Jake (left) is fifth in the worlds as a junior
"My heart was on the road even though I enjoyed the Madison on the track which was the only event I excelled at on the track at the National, European and World Championships. Nothing else inspired me on the track though."
"I was on the academy with Brian (Stephens, he left to go to Sunweb soon after) and Keith (Lambert) and I had a good year with Keith. At the end of the year, I left the academy to focus on the road as I didn't think I could focus on the road at the academy when they were still including track".
"Having gone WorldTour this year showed that moving to the FDJ conti development team was beneficial for myself as I got so many more race opportunities with the development team".
"When I made the move to the FDJ conti team from the academy, a lot of people questioned it; people told me I would not have the support I had at GB, and that if I wanted to make it as a professional rider, I had to go with the academy. Now they have seen me step up to the WorldTour and seen my success in the conti development team, people recognise that it's not all about going to the (GB) academy to move into WorldTour. You can follow other pathways".
"I can't fault the way FDJ have looked after me. Lewis Askey come onto the team this year and Joe Pidcock is going to the team next year so there is a lot more belief now with British riders, you can make the move up a different way".
Jake in the pro peloton for the last two years and next year it gets even bigger!
"I was full time in France in 2019 pretty much from the end of February to the end of Tour Britain and then the World Championships. This year would have been the same had it not been for Covid. This year I have spent from the end of July to the 1st of October in France."
"I was so fortunate I had the belief and confidence from FDJ to put me into the WorldTour team. If I had not done the WorldTour and other races with the World tour team, I would have had only 15 race days but in the end, I had nearly 40. So in that sense, it may have been a crap year for so many under 23s but I found myself in a great situation being able to step up."
Asked if after his racing in France for a few years now, he has any key advice for riders looking to head over there, Jake says "if you want to make it as a serious pro, and with the minimum wage, you can make it as a conti rider, in France anyway. It is then a lot easier to step up from the lower level teams. The level of racing is far more beneficial if you want to make it as a pro rider as well as there is more depth to the talent in road races in France."
What about young riders finding their feet in a foreign country like France? "The biggest thing that made it easier for my transition in France was to adapt to the lifestyle and the language. Even if you can't speak French but try to learn it, you'll make it easier for yourself than if you go round expecting people to speak English to you and understand you".
"I learnt the language at school but I was learning it to pass an exam rather than to communicate effectively with people so I did find the difference to what I knew from school to what I found useful in everyday life was quite big. If you are spending a lot of time trying to speak French though, then you will learn it quicker than if relying on people to speak English".
In the Tour de Yorkshire with the likes of Joey Walker and British Champion in 2019, Ben Swift
Another big help for Jake was the Rayner Foundation. Jake was rider of the year two years in a row (one with Stuart Balfour) and it was a big part of the help he got when abroad. Whilst The Rayner Foundation charity is known for its funding of young riders racing abroad, Jake explained he was quite fortunate to be with the FDJ development team, a UCI conti team where Jake was getting paid by them to race his bike.
"I was on the Great Britain Academy as an under 23, and left that to go to FDJ just because I wanted to get away from the track and focus on the road. That was when Keith (Lambert) introduced me to The Rayner Foundation as I was a rider abroad and that's who they support, the riders on the continent."
"Because I was going abroad, Keith (one of the people in The Rayner Foundation) wanted to give me some support . All conti teams in France have a minimum wage they pay their riders as Marc Madiot helped get introduced, a ruling to make racing sustainable in France that if you want a Conti team licence, you have to pay a minimum wage which I think is 1500 Euros a month for every rider which is a liveable wage."
"So I didn't need the Rayner funding, so I told them there were more riders in need of the money than me, but that I'd like to be part of the programme to help me with the networking and be part of that community. For me it was more about being part of the foundation and being part of the legacy which is such a big part of British cycling. Hopefully I can help The Rayner Foundation riders in the future."
"Funding though is one of the big parts of what the fund does" Jake explained, adding "especially for the riders on the smaller teams as it gives them an opportunity to get to the continent and live out there and survive instead of scraping by and instead of focusing on the bike, worrying about where their food is coming for the next week."
Having Jake on The Rayner Foundation is also good for the charity as the Coventry rider is also an inspiration to up and coming young riders who are looking to the likes of Jake as a model of what can be achieved. Jake then added that the help the fund provides is multi-faceted. For example, one of the driving forces for the fund is Joscelin Ryan.
Jake Stewart. WorldTour. The journey has begun.
"I think for the riders on the smaller teams, the fund has a lot of support for them especially with Tim and Jos's house in Belgium. They housed me last year for example when I had a series of races (including Under 23 Flanders) there in Belgium and it was better for me to be based there than France so I stayed at their place for a week and a half. So supporting riders where the British riders can come together in Belgium certainly helps."
"Jos and Tim are so well connected with teams out in Belgium and Tim is with Bahrain Mclaren so he has a lot of good connections. They also have former and current pros mentoring the young riders in Belgium and France".
So how big was it to win The Rayner Foundation's rider of the year not once but twice? "An honour definitely. Absolutely. As I said in my speech this year when I said it was a shame we could not have the dinner, it is such an honour and even more of an achievement to get it a second year in a row. It is nice to be recognised for my hard work and when you look at the riders who have won the award previously and what they have gone on to do, hopefully I can follow in their footsteps."
"To be recognised by the type of heros in The Rayner Foundation is an honour for sure".
Finally, we talk about what races he is finding suit him at the highest level he has been racing at? "I certainly enjoy the shorter stage races like Tour du Limousin (best young rider in 2020) I did this year over five days. It suits me down to a T because it doesn't have those big high mountain climbs."
"The Tour du Limousin reminded me of racing in the UK with its grippy roads all day, up and down but no long climbs. That suits me over five days and even as a junior, I found I could recover in such races and I have carried that through to my under 23 racing."
"It will be interesting to see how I perform in the TTs in those shorter stage races. I am still discovering my talents and discovering how good I can be at certain things so I think I have some interesting years ahead of me to discover what I can specialise in."
How about the classics, how did Jake find them? "The week before Flanders, we all had a stomach bug going round the team and so went into the race pretty empty. I didn't eat or drink for the first two hours of Flanders and when you are riding a race of that calibre at that level, and you are not drinking or eating in the first two hours, you're empty when you get to 100km."
"It could have been an opportunity to learn from the cobbled sections but in the end it was an easy roll in towards the first time up the Kwaremont and then I blew. In Gent (Wevelgem, 35th), I had really good legs that day and took a lot of learning away from that race. Even Driedaagse Brugge-De Panne (1.UWT) where it was so windy and we had echelons and what not, there was plenty to learn from that and the experience I take away from those races I can take into next year."
It was a surreal experience for Jake though to be racing such events. "As a kid, Flanders, Gent, Roubaix were the races that motivated me to go out and train after watching them so certainly to be riding them was certainly surreal considering last year I was watching it on TV and this year I was riding it which is pretty mental."
"When you are growing up watching these races for a lot of riders, their dream is of being a professional racing these events so I stood on the start line pinching myself and reminding myself I am riding 'Ronde van Vlaanderen' (a monument in cycling)!"
Surreal for Jake but a disappointment in one way for Jake's parents who were hoping to watch him in the race, at the race itself but because of lockdown a week before Gent, they were unable to do that. Even so, watching him ride the race on television was surreal for them and the ultimate payback for the commitment they made to him growing up and a little reminder as to why parents like them and so many others, commit to helping their talented off spring.
For Jake though, its time to knuckle down and get ready for his biggest challenge to date. His first season in the WorldTour. Lets hope the pandemic doesn't get in the way and he gets to do the races that motivate him on wet and horrible days like today. Good luck Jake and thank you for the chat.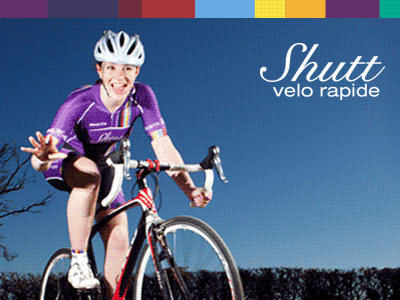 ---
---
Cycle Division's Shop
---
Send your results as well as club, team & event news here
---
Other Results on VeloUK (including reports containing results)

---
Other News on VeloUK