A new signing for Raleigh GAC in 2015, Steve Lampier has won the prestigious Star Trophy but still has other goals for 2015
Rider Chat – Steve Lampier (Raleigh GAC)
A new signing for Raleigh GAC in 2015, Steve Lampier has already won the Star Trophy with two rounds to go but still has other goals for 2015.
It is his best season to date but Steve admits that winning the series, which over the years has been called the Star Trophy and Premier Calendar, was not a focus at the start. "I have wanted to win a round of the series for lots of years and I just went into Chorley, the first round, with good legs, from the Totnes the week before (which he won)".
But, I came up against two NFTO riders (Ian Bibby and Eddie Dunbar) which was difficult and Bibby won with a fantastic ride. With two of them, I couldn't really do anything and was second. So I went into Reservoir (two day), the next round, really wanting to right that wrong".
"Erick Rowsell won the first stage and rode well to get away and then on the second stage, it was null and void because they didn't go up the big climb and even though it was still a savage day, I didn't really get what I wanted; winning a race."
"In Wiltshire (May), I didn't have good legs after the Tour of Yorkshire but defended the leader's jersey. So I was still left wanting to win a race and so didn't have a focus on the overall until Ryedale where I had two aims; one to win the race and the other too finish with enough points to win the overall".
Steve was fourth at Ryedale but has done enough to win the series it would seem with two rounds to go. Steve has 152 points to Ian Bibby's 88 and with 60 on offer, the series appears wrapped up. It is the third time in a row Raleigh GAC have won the series with Yanto Barker (now One Pro Cycling) winning the series in 2014 and Evan Oliphant (Raleigh GAC) in 2013.
Asked what it felt like to know his name would be on the trophy, Steve replied "when I saw the list of previous winners (https://www.velouk.net/2011/01/04/star-trophypremier-calendar/) of the Star Trophy, John Tanner five times, Paul Curran four times, Malcolm Elliott with a 21 year gap between wins, Evan Oliphant has won it, Bibby too; some classy bike riders. It's prestigious to have the name on that trophy. A career highlight to date for sure".
Steve though still has that burning desire to win a race in the series after podiums and so on but not yet a hands in the air celebration. "In the hard races, I seem to always be there but have found it hard to win a race so I really want to win a Premier Calendar!"
2015 has been a special year for Steve. Asked about that, he explains, "when I left Sigma at the end of 2012, I went to Australia for a really long break with no bike. I went to stay with my sister at Bondi (Sydney) and travelled a bit and I found I missed the bike. So, because of that, I was like, I'm going to knuckle down properly now and started working with James McCallum (coaching) and I'd never had a coach before."
"Training wasn't about hours done, it was about numbers and certain efforts and I had a good Tour of Britain that year where I finished 17th overall. I was thinking, if I can do that, it shouldn't take to much more to move on and unfortunately at the time, Jimmy was going full bore for the Commonwealth Games and his wife had just had a child so he didn't have the time to carry on coaching me".
"So I went to Stephen Gallagher at DigDeep and he followed on from where Jimmy left me. He rejuvenated things and made me think differently. So we had 2014 working together and didn't have a great year but had a good end of year with the Tour of Britain".
"We then went into the winter and tried different things and it's gone from there. I've also had a team that believes in me. Last year was a strange one, where we all got on well but all wanted results and it felt like a last chance saloon. It was a fantastic team, Bill (Nickson) did a great job. Malcolm too".
"This year though it's more a team effort and we have riders like Morgan (Kniesky) doing well in the Tour Series, and Karol is like a machine; I've never seen anyone as strong as him in my life. With the Raleigh set up, we don't have to worry about anything at races, and that brings a lot out of a rider and that has helped a lot this year."
There are two rounds of the series for the Star Trophy to go, one in Wales where Steve has ridden well before when the race went over the Tumble. It doesn't do that this year but a tough race is expected again and it would be a special one for Steve to win.
Asked does he feel less pressure having won the series, he replies "I have never really felt the pressure of the jersey but more winning the races and it's the same for the next two rounds. I'm going into them with the aim of winning or helping a teammate like Evan, Karol or Lowey who can win. The team has strength in depth big time".
"Like Lowey is an up and coming rider and George Pym, who we haven't see a lot of (injuries), is a kid that has a lot of talent and is under rated".
The UCI Playground
Besides winning a Prem, there are other goals like the two UCI races left in the British Calendar, the Aviva Tour of Britain and RideLondon Classic. It's been a long season with the Pearl Izumi Tour Series and more so when asked, has he managed to have a break, Steve replies, "this year I have had micro rests and am having one now (last week)."
"Stephen has emailed through to tell me I need to focus on Tour of Britain prep. It's a good route this year and I'm excited about that challenge. It has to be the major goal for any UK rider, it's the biggest race in the UK and if you can get a top result there, be it a breakaway or on GC, it means a lot".
Even sooner for Steve though is RideLondon when Steve stood on the podium in 2014 as winner of the King of the Hills competition. He says there will be thirty plus British based pros all trying to get in the break on Sunday, him included.
"With Greipel and Cavendish (expected) to be riding, it is a slightly better field than last year. Blythe will want to win again and he's classy too. When the break he was in caught our breakaway last year, they were flying. Gilbert was pulling faces like we see on TV and it was mad to be in there. I have no objective other than seeing what I can do and if I get in the break again, then sweet".
Good luck to Steve in the coming six weeks with a lot of big races to come …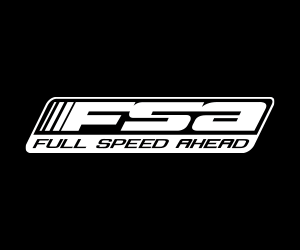 Some results from 2015
East Yorkshire Classic 4th
Sheffield Hallam University Grand Prix 13th
Ryedale Grand Prix 4th
Stockton Velo29-Altura Grand Prix 8th
Stafford Kermesse 4th
British Road Race Championship 9th
Beaumont Trophy UCI 1.2 13th
Velothon Wales (UCI/1.1) 17th
Wiltshire Grand Prix 16th
Tour De Yorkshire 3 Day 18th
Tour De Yorkshire 3 Day Stage 3 – 13th
Tour De Yorkshire 3 Day Stage 2 – 50th
Tour De Yorkshire 3 Day Stage 1 – 22nd
Sheffrec Spring Road Race 4th
Tour of the Reservoir 2-day Stage 2 – 3rd
Tour of the Reservoir 2-day Stage 1 – 2nd
Tour of the Reservoir 2-day Overall 2th
Chorley Grand Prix 2nd
Totnes-Vire Stage Race Stage 3 – 1st
Totnes-Vire Stage Race Overall – 1st
Wally Gimber Trophy 2nd
Send your results as well as club, team & event news here
---
Other Results on VeloUK (including reports containing results)

---
Other News on VeloUK