John Herety strengthens JLT Condor presented by Mavic with some awesome sprint power in readiness for 2016 season
Feature – Herety Strengthens JLT Condor
Related Stories:
George Atkins moves teams to JLT Condor after disappointing season >>> News
One of Wales top riders rider Jon Mould  signs for JLT >>> News
Team Press Release – Riders for JLT Condor in 2016 >>> News
World Team Pursuit champion Alex Frame who joins JLT Condor >>> News
It doesn't take long to realise looking at the new signings by John Herety just what a powerful line up he has for 2016. So many strong sprinters in there means they will not only be a force to be reckoned with in the Pearl Izumi Tour Series but any race they rock up to.
After a Tour Series where they had their victories but were quickly denied a challenge in the Team Competition, 2016 should, all being well, go a lot better for the former winners of the series. It isn't just in the crits though the team will be a force. The team has a lot of strength in climbing with the likes of Stevie Williams and Steve Lampier not to mention Graham Briggs.
If comes to a sprint, besides Ed Clancy, they now have Chris Lawless, Graham Briggs, Alex Frame, Jon Mould, and Russell Downing which gives them a LOT of options and for power riders they have Conor Dunne, Luke Grivel Mellor, Ali Slater and others. And those riders not mentioned so far are winners in their own right as Tom Moses has shown along with George Atkins and others.
So whether it's a break, a sprint, or a climb – they riders capable of being in the mix and delivering the victories.
Graham Briggs
One the team's top riders in 2015, Graham Briggs had a super Tour of Britain where he was top ten on the first four stages and only dropped back when he got held up behind a crash on stage 6. Talking after finishing second in the first National Trophy in Southampton, he says "it's really looking great for next season and I'm super motivated knowing we have a super strong team".
"John is great to work for and never makes any promises that are not going materialise and tells it how it is. He has got me to where I am today so really happy to be part of the team for 2016."
John Herety talking about his signings says "Russ is a big signing for us. He will be our team captain for 2016 and his role will be to support our new signings, Chris Lawless and Alex Frame, as well as our current sprinter, Graham Briggs. I am delighted he has joined us."
"We have considerably strengthened the team for 2016. Having a World Team Pursuit Champion in Alex and former national champion in Downing is rewarding to start with. As with previous years we have a mixed international and domestic calendar and I see many opportunities for success."
Joining John Herety's management team is Tim Kennaugh, brother to Team Sky's Pete Kennaugh. He takes on the full time role of performance manager, after working part-time with the team in 2014 and 2015.
Chris Lawless
One of the 'finds' of the season has been Chris Lawless. The former Youth circuit race champion showed how much he has improved when he won solo at the Barrow round of the Pearl Izumi Tour Series.
And anyone who watched him battle side by side with Ed Clancy and Steele Von Hoff will have seen a young rider who is very fast indeed.
Asked for his reaction to signing for such a strong squad under the guidance of John Herety, Chris told VeloUK, "I'm really excited for the coming season and to join JLT Condor! It was a hard decision to leave Team Wiggins as they are a really good team and I have a had a good year with them this year."
"I think though JLT Condor are the better team for me at this point in my career. I'm also really excited to be working with John as he knows nearly every race on the calendar inside out".
Conor Dunne
There is no excuse not to know who this rider is! He's so tall (six feet nine), he stands out wherever he is and he did just that in the Tour of Britain. He got himself in breaks and in the mix of the racing day in, day out.
Conor Dunne (leading the break above) rode for the Glendene CC as a junior and has ridden in Europe for many years with An Post. He says of signing for JLT Condor, "I'm really happy to ride for JLT Condor and take a different approach after five years based in Belgium. "I had a great time at An Post and it was good for me. This past season was a good one, I really enjoyed it but John offered me something different to what I'm used to".
"I think mixing things up and keeping everything fresh is a good thing. So I'm so motivated to keep working hard and hopefully get some nice results for the team. I had some nice moments in 2015, going ok in the Tour of Britain and then riding the Worlds (for Ireland, in the break of course). Plus a few other results on the continent here and there. So I just want to keep that momentum going and keep moving forward in the sport."
"It's going to be exciting riding for JLT with a new bunch of guys so looking forward to it all!"
Exciting indeed and we'll have more features on riders who have signed for strengthens JLT Condor presented by Mavic coming shortly on VeloUK.
Team
Ed Clancy,
Russ Downing (Cult Energy),
Graham Briggs,
Chris Lawless (Wiggins),
George Atkins (One Pro),
Tom Moses,
Luke Grivell Mellor,
Ed Laverack,
Conor Dunne (An Post),
David McCarthy,
Jon Mould (One Pro),
Steve Lampier ,
Stephen William,
Alistair Slater (An Post),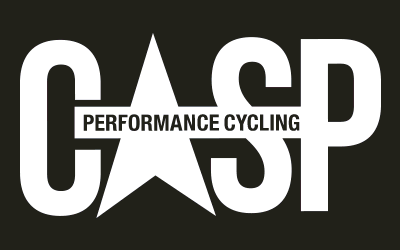 Send your results as well as club, team & event news here
---
Other Results on VeloUK (including reports containing results)

---
Other News on VeloUK