One of the leading riders in Britain who was third in the British circuit race championships in 2015, George Atkins explains why he's gone to ride for JLT Condor
Team News – George Atkins signs for JLT Condor
A rider who in some purple patches of form has been in absolutely awesome to watch winning bike races on the track and on the road is George Atkins.
The former Junior Road Race champion (2009) who was second in the Commonwealth Games Points race in 2010 as well as third in the British Circuit Race Championships in 2015, has an impressive palmeres. But he says overall,l 2015 was a big disappointment for him.
"I'd had a really good winter out in New Zealand and came back in the best shape I'd ever been in for early season. I'd picked up a few little bugs early season, nothing really serious but a fair bit consecutively that kept knocking racing and training back".
"I ended up missing out on a fair few early season races which then knocked me back for the Tour Series."
"I entered the Tour Series under raced and lacking form – something I've learnt you can't get away with. I think I suffered just as much mentally as I did physically during the series. I certainly found it tough sitting on the sidelines not being able to race back to fitness – I think I need a good kicking in a few races to get me going".
"I picked up a bit of form mid season – especially in the Prem's but had a super disappointing Elite Crit series, not getting a single podium & crashing out at Colne – another set back that I just didn't need".
Former British Madison champions, Jon Mould and George Atkins both sign for John Herety's team.
"However, getting on the podium at the Crit Champs was a bit of a turning point, alongside a bitter sweet result at Leicester Castle Classic that rescued the season a little. Overall though, it was a sparse year results wise, and a huge disappointment not to make the Tour of Britain squad (One Pro Cycling), something I felt I'd merited my place at, after performing strongly in Stockton, Abergavenny and Leicester in the run up".
"It was a bit of a surprise, not just the non selection, but the way it was went about also. It's nothing to get hung up about, it happens, relationships break down – it's all part of a learning curve. I'm determined to make it better myself as a rider. I wish OnePro all the best in the future".
Having found himself the target of John Herety, one of the most astute managers in Britain, if not the World, is a big accolade for George and he's really up for the challenge of being part of a very impressive squad for 2016.
"I'd agreed to ride for JLT-Condor in early July after being approached by Tim (Kennaugh) – we've known each other for years – going all the way back to Under 16 days. I hadn't raced as much as I'd liked and felt a bit under valued by One Pro."
"It was nice to have a team wanting me on their roster so early on. Even with One Pro going/wanting to go up to the next step, I don't regret signing for JLT Condor one bit – I'm not ready to move up to the next level yet, I need to prove myself at this level first – something which I know I'm well capable of."
"I feel I've got a bit of a point to prove, not just to other people, but to myself – I think if I carry on putting the work in over the winter, then I don't see any reason why I won't have some good results by the end of 2016".
2013 and George is in the colours of the GB Academy racing at Sheffield
Asked about his goals for 2016, George explains "I haven't seen my programme yet as nothing is set in stone – but personally, I'm keen to perform at stage races and UCI races, whether it be in the UK or on the Continent".
"I believe that consistent results in that type of racing will show my qualities in order to progress, or at least fulfill my potential – something I've only shown glimpses of".
"In terms of riding under the tutelage of John Herety next year – it's a hugely exciting prospect. John had joked that this year was the 3rd and last chance I had to sign for him – the timing felt right and having Tim as a coach also, it was an easy decision to make".
"All in all, 2016 should be a pretty special year – especially having seen the team line up – there's a lot of big names, and a lot of guys I know pretty well. There's a wealth of talent and experience which ever five,six or eight guys line up at a race, it's going to be a pretty formidable team."
"I think we should win a fair few races between us".
George now has four months in New Zealand to get ready for next season and hopefully, have a real 'break through' season.
Thanks to George for the great feature and good luck in 2016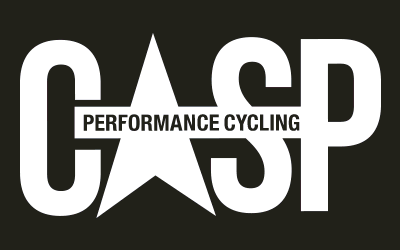 Send your results as well as club, team & event news here
---
Other Results on VeloUK (including reports containing results)

---
Other News on VeloUK