Great Britain made the most of their strength in Team Pursuiting with two Gold medals at the European Championships
News – Double Gold for GB at Euros
Approaching two decades, Great Britain has been one of the top teams in the world every year in Team Pursuiting and they continued that trend in Switzerland with two Gold medals in the Team Pursuit.
In the Women's event, Laura Trott, Katie Archibald, Joanna Rowsell Shand and Elinor Barker embarrassed the whole of Europe by demolishing Russia and catching them after only two and half thousand metres of the 4000 to be raced. It was no all out start effort either as they carried on to a great time of 4:17.010, a time, not that far short of those in Men's Team Pursiuting but four seconds short of the world record for women, held by rivals Australia.
On a stunning win in the women's race, Archibald said: "It's so rare – we've never had a catch where we've continued on riding. Paul had said to us beforehand that he wants us to do three full rides and we all kinda went, 'Really?'"
"But it's been a pretty exciting challenge in itself. New tactics and things. So yeah, a pretty interesting challenge."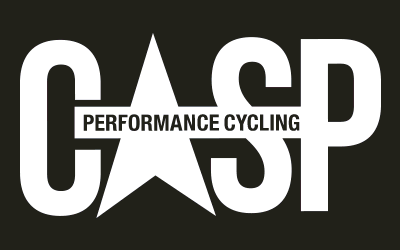 Gold for Wiggins and Co
In the Men's event, the team continued to use their strength in depth and bring in fresh legs for different rounds and for the final Jon Dibben came in whilst Matt Gibson from round 1 was rested ahead of his Scratch race. In all, the team used six riders across the three rounds.
In the final for Gold, Sir Bradley Wiggins, Andy Tennant, Owain Doull and Jon Dibben, only third fastest in round 1 but importantly winners of their heat, defeated the fastest team in round 1, hosts Switzerland by two seconds in 3.55.243 to complete the double.
Four time Olympic champion Wiggins said after the podium, "We had three tough rides in two days, two of them rides today, and we tried different combinations so we are really pleased to get three good rides in with different riders."
"To record a time like that in a final, everyone is really happy. We missed Ed Clancy who is a big part of the team though but we achieved the goal. That was classic team pursuiting there against a nation that has pushed us in every round," he went on. "Until the end there, the last few laps, it wasn't in the bag and we had to fight and that is the spectacle of the team pursuit. I just love it."
In other events, young star Matt Gibson was eighth in the Scratch race while Elinor Barker was also eighth in the Women's Points race.
RESULTS
Men's Team Pursuit
Round 1
Heat 1
1 – Germany 4:01.026
2. Belgium 4:01.192
Heat 2
1 Denmark 3:56.960 QB
2. Italy 4:01.211
Heat 3
1 Switzerland 3:56.791
2. France 3:58.940
Heat 4
1 Great Britain 3:57.513
WIGGINS Bradley, GIBSON Matthew, DOULL Owain, BURKE Steven
2. Russia 4:00.380
Qualification rule round 1
The winners of heats 3 and 4 in the First round ride the final for the gold and silver medals.
The remaining six teams will be ranked by their times in the First round and will be paired as follows:
The two fastest teams ride the final for the bronze medal.
The next two fastest teams ride the final for 5th and 6th places.
The last two teams ride the final for 7th and 8th places.
FINALs
1. Great Britain 3:55.243
WIGGINS Bradley, TENNANT Andrew, DOULL Owain, DIBBEN Jonathan
2. Switzerland 3:57.245
3. Denmark3:57.930
4. France 3:59.041
5. Germany 4:00.933
6. Russia 4:01.299
7. Italy 4:01.040
8. Belgium 4:03.808
Scratch Race
1 MORA VEDRI Sebastian ESP
2 MARGUET Tristan SUI -1
3 TEKLINSKI Adrian POL -1
4 STROETINGA Wim NED -1
5 MULLER Andreas AUT -1
6 SAZANOV Andrey RUS -1
7 KRISZTIAN Lovassy HUN -1
8 GIBSON Matthew GBR -1
9 THOMAS Benjamin FRA -1
10 SPANOPOULOS Ioannis GRE -2
11 IRVINE Martyn IRL -2
12 OLIVEIRA Ivo POR -2
13 ORKEN Ahmet TUR -2
14 VERGAERDE Otto BEL -2
15 PEREZ Alexander NOR -2
16 TSISHCHANKA Hardzei BLR -2
17 LISS Lucas GER -2
18 BUTTAZZONI Alex ITA -2
19 VON FOLSACH Casper
Women's Team Pursuit
World Record 4:13.683 AUS (2015, France)
Round 1
1 Belarus 4:29.548
2. France 4:38.238
Heat 2
1 Ireland 4:31.666
2. Germany 4:32.535
Heat 3
1 Russia 4:28.451
2. Italy 4:30.294
Heat 4
1 Great Britain 4:17.708
ROWSELL Joanna, HORNE Ciara, BARKER Elinor, ARCHIBALD Katie
2. Poland 4:27.562
FINALS
1 Great Britain 4:17.010
ROWSELL Joanna, BARKER Elinor, ARCHIBALD Katie, TROTT Laura
2. Russia (caught)
3. Belarus 4:32.595
4. Poland OVL
5. Italy 4:30.021
6. Ireland 4:34.413
7. France. 4.30.519
8. Germany 4:33.097
Points Race
1 PAWLOWSKA Katarzyna POL 46 (2 lap gain)
2 DELZENNE Elise FRA 35 (a lap gain)
3 POHL Stephanie GER 32 (a lap gain)
4 SOLOVEI Ganna UKR 23 (a lap gain)
5 KOPECKY Lotte BEL 13
6 DIDERIKSEN Amalie DEN 12
7 WILD Kirsten NED 11
8 BARKER Elinor GBR 9
9 SHARAKOVA Tatsiana BLR 7
10 MACHACOVA Jarmila CZE 6
11 CECCHINI Elena ITA 2 6
12 TREBAITE Ausrine LTU 5
13 CHEKINA Aleksandra RUS 5
14 OLABERRIA DORRONSORO L. ESP
15 KNIGHT Josie IRL
16 SCHWEIZER Doris SUI
Women's Team Sprint
1 Russia 32.324
2 Germany 32.611
3 Netherlands 32.955
4 Spain 33.087
5 Great Britain 33.149
VARNISH Jessica, MARCHANT Katy
6 France 33.721
7 Lithuania 33.892
8 Ukraine 34.082
9 Poland 34.689
10 Finland 38.020
Men's Team Sprint
1 Poland 43.127
2 Netherlands 43.224
3 Germany 43.537
4 France 43.934
5 Great Britain 44.024
Jason Kenny, Philip Hindes, Lewis Oliva
6 Russia 44.247
7 Belarus 44.495
8 Spain 44.716
9 Ukraine 45.435
10 Bulgaria 49.692
Send your results as well as club, team & event news here
---
Other Results on VeloUK (including reports containing results)

---
Other News on VeloUK