Former Junior World Champion, Andy Tennant wins a world Cup Silver medal in the Individual Pursuit
News – Silver for Tennant in Columbia
Winner of the Wiltshire Grand Prix Prem road race in 2015, who was in fine fettle at Revolution last weekend, carried that form to the other side of the World to get the silver in the Individual Pursuit.
The West Midlands rider set a new personal best in qualifying but a change of gear in the final may have proved too much where he finished the 4000 metres in 4:22.095 to win his first World Cup medal in the event.
"I'm pretty pleased," said Tennant, who set the fastest time in qualifying with a personal best of 4:19.992. "I went on a 108 (in the final) and it was just too big for me. I used 106 in qualification. "The qualifier was a lot better than that (the final)."
Omnium's
In the Women's Omnium, GB's golden girl Laura Trott yet again showed just how special she is by doing what she does best with a consistent performance at the head of the results in the first three events to lead the Omnium.
Trott was second, as she was at the Euros, in the first event, the Scratch race and followed that with third in the Individual Pursuit. Trott backed that up with a win in one of her best events, the Elimination race.
In the Men's Omnium, European Bronze medallist Jon Dibben made a solid start, finishing the first day in eighth place. The former Hargroves Cycles rider was fifth in the Scratch race and Individual pursuit only to lose ground in the Elimination with 12th.
Other events
In the Women's Scratch race (separate to the Omnium), a rider racing in Britain but riding for Ireland, Lydia Boylan was fourth whilst Katie Archibald was sixth. Boylan was one of four riders who gained a lap on the main field early in the 10 km event. The leaders maintained their position in the bunch from then on and fought it out for medals at the conclusion of the 40-lap race.
In the Women's sprint, British champion Katy Marchant went out in the first round while Jess Varnish reached the 1/8 final repechages before losing out to France's Virginie Cueff. There was no cheer in the Men's Keirin event either as Jason Kenny went out in the first round after losing his repechage.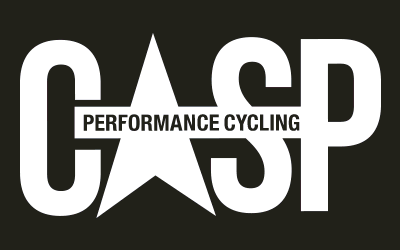 MEN'S I/PURSUIT
1 WEINSTEIN Domenic GER 4:20.069 55.369
2 TENNANT Andrew GBR 4:22.095 54.941
3 SOKOLOV Dmitry RUS 4:22.141 54.932
4 BEUKEBOOM Dion NED 4:23.725 54.602
Qualifying
1 TENNANT Andrew GBR 4:19.992
2 WEINSTEIN Domenic GER 4:20.641
3 BEUKEBOOM Dion NED 4:22.963
4 SOKOLOV Dmitry RUS 4:24.420
5 MACKINNON Sean CAN 4:26.814
6 ERMENAULT Corentin FRA 4:27.446
7 PASCHE Frank SUI 4:28.459
8 DUFRASNE Jonathan BEL 4:29.461
9 SCOTSON Callum AUS 4:30.264
10 IRVINE Martyn IRL 4:31.484
11 SCARTEZZINI Michele ITA 4:32.374
12 SHEMETAU Mikhail BLR 4:33.092
13 KERGOZOU Nicholas NZL 4:34.933
14 HARTVIG Daniel DEN 4:36.495
15 ESTRADA Eduardo COL 4:37.354
16 MORENO Victor VEN 4:37.393
17 CHEUNG King Lok HKG 4:38.106
18 ZUAZUBISKAR GALLASTEGI Illart ESP 4:38.533
19 KREMINSKYI Vladyslav UKR 4:39.054
20 XUE Chao Hua CHN 5:00.116
WOMEN'S OMNIUM
Scratch Race
1 KOPECKY Lotte BEL
2 TROTT Laura GBR -1
3 BERTHON Laurie FRA -1
4 WILD Kirsten NED -1
5 HAMMER Sarah USA -1
6 OLABERRIA DORRONSORO Leire ESP -1
7 LUO Xiao Ling CHN -1
8 SALCEDO ZAMBRANO Jannie Milena COL -1
9 DIAO Xiao Juan HKG -1
10 KNAUER Anna GER -1
11 FRAPPORTI Simona ITA -1
12 EDMONDSTON Holly NZL -1
13 HSIAO Mei Yu TPE -1
14 TSUKAGOSHI Sakura JPN -1
15 SHARAKOVA Tatsiana BLR -1
16 HOCHMANN Lucie CZE -1
17 SOMNET Jupha MAS -1
18 GLAESSER Jasmin CAN -1
19 BALABOLINA Tamara RUS -1
20 MEJIAS GARCIA Marlies CUB -1
21 DIDERIKSEN Amalie DEN -1
22 GONZALEZ Angie Sabrina VEN -1
23 TREBAITE Ausrine LTU -1
24 WUNDERSITZ Elissa AUS -1
Ind. Pursuit
1 SHARAKOVA Tatsiana BLR 3:33.984
2 HAMMER Sarah USA 3:36.311
3 TROTT Laura GBR 3:36.371
4 WILD Kirsten NED 3:36.377
5 GLAESSER Jasmin CAN 3:36.383
6 DIDERIKSEN Amalie DEN 3:37.024
7 MEJIAS GARCIA Marlies CUB 3:38.577
8 BALABOLINA Tamara RUS 3:39.269
9 TREBAITE Ausrine LTU 3:40.645
10 LUO Xiao Ling CHN 3:41.052
11 FRAPPORTI Simona ITA 3:41.071
12 OLABERRIA DORRONSORO Leire ESP 3:41.971
13 KNAUER Anna GER 3:42.497
14 HOCHMANN Lucie CZE 3:43.144
15 BERTHON Laurie FRA 3:43.290
16 SALCEDO ZAMBRANO Jannie Milena COL 3:43.319
17 GONZALEZ Angie Sabrina VEN 3:44.943
18 DIAO Xiao Juan HKG 3:45.554
19 KOPECKY Lotte BEL 3:46.039
20 EDMONDSTON Holly NZL 3:47.038
21 HSIAO Mei Yu TPE 3:50.048
22 TSUKAGOSHI Sakura JPN 3:50.256
23 SOMNET Jupha MAS 3:54.415
24 WUNDERSITZ Elissa AUS 3:58.361
Elimination
1 TROTT Laura GBR
2 SHARAKOVA Tatsiana BLR
3 WILD Kirsten NED
4 HOCHMANN Lucie CZE
5 HSIAO Mei Yu TPE
6 KNAUER Anna GER
7 KOPECKY Lotte BEL
8 BERTHON Laurie FRA
9 DIDERIKSEN Amalie DEN
10 OLABERRIA DORRONSORO Leire ESP
11 LUO Xiao Ling CHN
12 FRAPPORTI Simona ITA
13 GLAESSER Jasmin CAN
14 TSUKAGOSHI Sakura JPN
15 EDMONDSTON Holly NZL
16 DIAO Xiao Juan HKG
17 HAMMER Sarah USA
18 BALABOLINA Tamara RUS
19 SALCEDO ZAMBRANO Jannie Milena COL
20 TREBAITE Ausrine LTU
21 GONZALEZ Angie Sabrina VEN
22 SOMNET Jupha MAS
23 WUNDERSITZ Elissa AUS
24 MEJIAS GARCIA Marlies CUB
MEN'S OMNIUM
Men's Scratch Race
1 PRADO Ignacio MEX
2 ARANGO CARVAJAL Juan Esteban COL -1
3 MANAKOV Viktor RUS -1
4 VIVIANI Elia ITA -1
5 DIBBEN Jonathan GBR -1
6 VELDT Tim NED -1
7 GATE Aaron NZL -1
8 BOUDAT Thomas FRA -1
9 VEAL Ed CAN -1
10 MONTEIRO Gideoni BRA -1
11 PARK Sang-Hoon KOR -1
12 KLUGE Roger GER -1
13 WELSFORD Sam AUS -1
14 DE KETELE Kenny BEL -1
15 TSISHKOU Raman BLR -1
16 HASHIMOTO Eiya JPN -1
17 LEUNG Chun Wing HKG -1
18 TEKLINSKI Adrian POL -1
19 OLIVEIRA Ivo Emanuel POR -1
20 GUMEROV Timur UZB -1
21 PEDERSEN Casper DEN -1
22 DUEHRING Jacob USA -1
23 ZAKHAROV Artyom KAZ -1
24 BEER Olivier SUI
Ind. Pursuit
1 PARK Sang-Hoon KOR 4:23.318
2 KLUGE Roger GER 4:24.106
3 MANAKOV Viktor RUS 4:24.401
4 GATE Aaron NZL 4:25.884
5 DIBBEN Jonathan GBR 4:26.719
6 VIVIANI Elia ITA 4:27.691
7 TSISHKOU Raman BLR 4:29.184
8 PRADO Ignacio MEX 4:30.379
9 ARANGO CARVAJAL Juan Esteban COL 4:30.379
10 VELDT Tim NED 4:30.552
11 DE KETELE Kenny BEL 4:31.066
12 TEKLINSKI Adrian POL 4:31.135
13 LEUNG Chun Wing HKG 4:31.241
14 BOUDAT Thomas FRA 4:32.398
15 WELSFORD Sam AUS 4:34.014
16 MONTEIRO Gideoni BRA 4:34.282
17 HASHIMOTO Eiya JPN 4:36.893
18 VEAL Ed CAN 4:37.259
19 OLIVEIRA Ivo Emanuel POR 4:40.433
20 DUEHRING Jacob USA 4:44.167
21 ZAKHAROV Artyom KAZ 4:46.057
Men's Elimination
1 BOUDAT Thomas FRA
2 VIVIANI Elia ITA
3 MANAKOV Viktor RUS
4 KLUGE Roger GER
5 GATE Aaron NZL
6 TSISHKOU Raman BLR
7 PARK Sang-Hoon KOR
8 ARANGO CARVAJAL Juan Esteban COL
9 TEKLINSKI Adrian POL
10 PRADO Ignacio MEX
11 DE KETELE Kenny BEL
12 DIBBEN Jonathan GBR
13 VELDT Tim NED
14 MONTEIRO Gideoni BRA
15 ZAKHAROV Artyom KAZ
16 LEUNG Chun Wing HKG
17 WELSFORD Sam AUS
18 OLIVEIRA Ivo Emanuel POR
19 VEAL Ed CAN
20 HASHIMOTO Eiya JPN
21 DUEHRING Jacob USA
22 GUMEROV Timur UZB
23 PEDERSEN Casper DEN
MEN'S KEIRIN
Final 1-6
1 EILERS Joachim GER
2 GLAETZER Matthew AUS +0.093
3 DAWKINS Edward NZL +0.201
4 PERVIS Francois FRA +0.223
5 BARANOSKI Matthew USA +0.328
6 WAKIMOTO Yuta JPC +0.559
Final 7-12
7 PUERTA ZAPATA Fabian Hernando COL
8 VAN VELTHOOVEN Simon HPS +0.317
9 AWANG Azizulhasni YSD +0.341
10 IM Chaebin KOR +0.368
11 WACHTER Tobias TTB +0.379
12 LEVY Maximilian
Second Round
1 DAWKINS Edward NZL
2 EILERS Joachim GER +0.003
3 PERVIS Francois FRA +0.141
4 IM Chaebin KOR +0.243
5 LEVY Maximilian ERD +0.271
6 WACHTER Tobias TTB +0.344
Heat 2
1 GLAETZER Matthew AUS
2 BARANOSKI Matthew USA +0.093
3 WAKIMOTO Yuta JPC +0.383
4 PUERTA ZAPATA Fabian Hernando COL +0.434
5 AWANG Azizulhasni YSD +0.511
6 VAN VELTHOOVEN Simon
Round 1 Reps
Heat 1
1 WAKIMOTO Yuta JPC
2 VOLIKAKIS Christos GRE +0.030
3 OMELCHENKO Sergiy AZE +0.108
4 SAHROM Muhammad Shah Firdaus MAS +0.900
5 WATANABE Kazunari JPN +1.151
Heat 2
1 WACHTER Tobias TTB
2 XU Chao CHN +0.046
3 CIPRIANO Flavio BRA +0.050
4 VYNOKUROV Andrii UKR +0.721
5 VELOCE Joseph CAN REL
Heat 3
1 IM Chaebin KOR
2 SHURSHIN Nikita RVL +0.077
3 SZALONTAY Sándor HUN +0.282
4 BROWNE Kwesi TTO +0.535
Heat 4
1 VAN VELTHOOVEN Simon HPS
2 CANELON Hersony VEN +0.022
3 KENNY Jason GBR +0.109
4 VORZHEV Pavel KAZ +0.271
Heat 5
1 GLAETZER Matthew AUS
2 HAAK Hugo NED +0.119
3 CECI Francesco ITA +0.362
4 LENDEL Vasilijus LTU +0.683
5 BOTTASSO Leandro Hernan ARG +1.184
Heat 6
1 LEVY Maximilian ERD
2 MAKSEL Krzysztof POL +0.011
3 BABEK Tomas CZE +0.100
4 TJON EN FA Jair SUR +1.804
5 DMITRIEV Denis RUS +3.639
First Round
Heat 1
1 PERVIS Francois FRA
2 OMELCHENKO Sergiy AZE +0.045
3 LEVY Maximilian ERD +0.171
4 VYNOKUROV Andrii UKR +1.037
5 CANELON Hersony VEN +5.248
Heat 2
1 PUERTA ZAPATA Fabian Hernando COL
2 CIPRIANO Flavio BRA +0.121
3 GLAETZER Matthew AUS +0.232
4 SAHROM Muhammad Shah Firdaus MAS +0.357
5 IM Chaebin KOR +0.521
Heat 3
1 AWANG Azizulhasni YSD
2 BROWNE Kwesi TTO +0.051
3 KENNY Jason GBR +0.194
4 LENDEL Vasilijus LTU +0.895
5 TJON EN FA Jair SUR +1.068
6 WAKIMOTO Yuta JPC +1.079
Heat 4
1 EILERS Joachim GER
2 VAN VELTHOOVEN Simon HPS +0.019
3 SHURSHIN Nikita RVL +0.225
4 BABEK Tomas CZE +0.237
5 BOTTASSO Leandro Hernan ARG +1.319
6 VELOCE Joseph CAN +1.758
Heat 5
1 DAWKINS Edward NZL
2 CECI Francesco ITA +0.066
3 WACHTER Tobias TTB +0.346
4 SZALONTAY Sándor HUN +0.962
5 WATANABE Kazunari JPN +1.460
6 DMITRIEV Denis RUS +2.577
Heat 6
1 BARANOSKI Matthew USA
2 MAKSEL Krzysztof POL +0.235
3 VOLIKAKIS Christos GRE +0.276
4 VORZHEV Pavel KAZ +0.513
5 XU Chao CHN +0.610
6 HAAK Hugo NED +0.913
WOMEN's SPRINT
World Record 10.384 VOGEL Kristina GER Aguascalientes (MEX) 7 DEC 2013
Qualifying
1 GUO Shuang MSP 5.275 (1) 10.676 67.440
2 ZHONG Tianshi CHN 5.373 (2) 10.813 66.586
3 VOGEL Kristina GER 5.404 (6) 10.853 66.341
4 LIGTLEE Elis NED 5.403 (5) 10.863 66.280
5 MEARES Anna JAY 5.382 (3) 10.878 66.188
6 VOINOVA Anastasiia RVL 5.384 (4) 10.879 66.182
7 MORTON Stephanie JAY 5.441 (11) 10.921 65.928
8 CUEFF Virginie FRA 5.410 (7) 10.966 65.657
9 LEE Wai Sze HKG 5.420 (9) 10.971 65.627
10 JUNHONG Lin SLY 5.414 (8) 10.975 65.603
11 MONTAUBAN Olivia FRA 5.428 (10) 11.036 65.241
12 CALVO BARBERO Tania ESP 5.450 (12) 11.067 65.058
13 KRUPECKAITE Simona LTU 5.459 (13) 11.097 64.882
14 VARNISH Jessica GBR 5.474 (14) 11.101 64.859
15 MARCHANT Katy GBR 5.509 (19) 11.111 64.800
16 SULLIVAN Monique CAN 5.502 (17) 11.111 64.800
17 WELTE Miriam GER 5.540 (22) 11.160 64.516
18 SHMELEVA Daria RVL 5.480 (15) 11.160 64.516
19 HANSEN Natasha NZL 5.505 (18) 11.166 64.481
20 GONG Jinjie CHN 5.491 (16) 11.189 64.348
21 VAN RIESSEN Laurine NED 5.530 (21) 11.220 64.171
22 KISELEVA Tatiana RUS 5.551 (23) 11.225 64.142
23 GAVIRIA Juliana COL 5.571 (27) 11.244 64.034
24 GNIDENKO Ekaterina RUS 5.566 (26) 11.281 63.824
25 O'BRIEN Kate CAN 5.525 (20) 11.286 63.795
26 MUSTAPA Fatehah YSD 5.578 (29) 11.295 63.745
27 MAEDA Kayono JPC 5.560 (24) 11.302 63.705
28 BAYONA Martha COL 5.608 (32) 11.308 63.671
29 GUERRA RODRIGUEZ Lisandra CUB 5.595 (30) 11.341 63.486
30 BASOVA Lyubov UKR 5.563 (25) 11.341 63.486
31 SALAZAR VALLES Jessica MEX 5.576 (28) 11.343 63.475
32 CASAS ROIGE Helena ESP 5.599 (31) 11.374 63.302
33 ISMAYILOVA Olga AZE 5.668 (33) 11.434 62.970
34 STARIKOVA Olena UKR 5.728 (35) 11.502 62.597
35 MAROZAITE Migle LTU 5.672 (34) 11.550 62.337
36 ISHII Takako JPN 5.742 (36) 11.636 61.876
37 VILERA Mariaesthela VEN 5.788 (37) 11.808 60.975
1/16th Finals
Heat 1 Average Speed km/h:
1 GUO Shuang MSP Winner
2 GNIDENKO Ekaterina RUS +0.094
Heat 2 Average Speed km/h:
1 ZHONG Tianshi CHN Winner
2 GAVIRIA Juliana COL +0.068
Heat 3 Average Speed km/h:
1 VOGEL Kristina GER Winner
2 KISELEVA Tatiana RUS +0.213
Heat 4 Average Speed km/h:
1 LIGTLEE Elis NED Winner
2 VAN RIESSEN Laurine NED +0.036
Heat 5 Average Speed km/h:
1 MEARES Anna JAY Winner
2 GONG Jinjie CHN +0.100
Heat 6 Average Speed km/h:
1 VOINOVA Anastasiia RVL Winner
2 HANSEN Natasha NZL +0.243
Heat 7 Average Speed km/h:
1 MORTON Stephanie JAY Winner
2 SHMELEVA Daria RVL +0.055
Heat 8 Average Speed km/h:
1 CUEFF Virginie FRA Winner
2 WELTE Miriam GER +0.664
Heat 9 Average Speed km/h:
1 LEE Wai Sze HKG Winner
2 SULLIVAN Monique CAN +0.162
Heat 10 Average Speed km/h:
1 JUNHONG Lin SLY Winner
2 MARCHANT Katy GBR +0.031
Heat 11 Average Speed km/h:
1 VARNISH Jessica GBR Winner
2 MONTAUBAN Olivia FRA +0.015
Heat 12 Average Speed km/h:
1 KRUPECKAITE Simona LTU Winner
2 CALVO BARBERO Tania ESP +0.195
1/8 Finals / 1/8 de finales
Heat 1 Average Speed km/h:
1 GUO Shuang MSP Winner
2 KRUPECKAITE Simona LTU +0.057
Heat 2 Average Speed km/h:
1 ZHONG Tianshi CHN Winner
2 VARNISH Jessica GBR +0.033
Heat 3 Average Speed km/h:
1 VOGEL Kristina GER Winner
2 JUNHONG Lin SLY +0.149
Heat 4 Average Speed km/h:
1 LEE Wai Sze HKG Winner
2 LIGTLEE Elis NED +0.095
Heat 5 Average Speed km/h:
1 MEARES Anna JAY Winner
2 CUEFF Virginie FRA +0.026
Heat 6 Average Speed km/h:
1 VOINOVA Anastasiia RVL Winner
2 MORTON Stephanie JAY +0.047
1/8th Final reps
Heat 1 Average Speed km/h:
1 MORTON Stephanie JAY Winner
2 KRUPECKAITE Simona LTU +0.029
3 LIGTLEE Elis NED +0.337
Heat 2 Average Speed km/h:
1 CUEFF Virginie FRA Winner
2 VARNISH Jessica GBR +0.145
3 JUNHONG Lin
1/4 Finals
Heat 1
1 GUO Shuang MSP Winner Winner
2 CUEFF Virginie FRA
Heat 2
1 ZHONG Tianshi CHN
2 MORTON Stephanie JAY
Heat 3
1 VOGEL Kristina GER
2 VOINOVA Anastasiia RVL
Heat 4
1 LEE Wai Sze HKG Winner +0.024
2 MEARES Anna JAY +0.059
5-8
5 VOINOVA Anastasiia RVL Winner
6 MEARES Anna JAY +0.093
7 CUEFF Virginie FRA +0.118
8 MORTON Stephanie JAY +0.219
Semi Final
1 GUO Shuang MSP +0.116 Winner Winner
2 204 LEE Wai Sze HKG Winner +0.009 +0.048
1 ZHONG Tianshi CHN Winner +0.056 Winner
2 VOGEL Kristina GER +0.156 Winner +0.314
Finals
1. ZHONG Tianshi CHN
2. GUO Shuang MSP +0.022 +0.009
3. LEE Wai Sze HKG Winner Winner
4. VOGEL Kristina GER +0.004 +0.109
Women's Scratch Race
1 SIERRA CANADILLA Arlenis CUB
2 KOPECKY Lotte BEL
3 VALENTE Jennifer USA
4 BOYLAN Lydia IRL
5 CUCINOTTA Annalisa ITA -1
6 ARCHIBALD Katie GBR -1
7 BEVERIDGE Allison CAN -1
8 SAVENKA Ina BLR -1
9 RUTKOWSKA Natalia POL -1
10 SALAZAR Yareli MEX -1
11 USABIAGA BALERDI Irene ESP -1
12 UWANO Minami JPN -1
13 KLIMCHENKO Tetyana UKR -1
14 PANIAGUA Valentina COL -1
15 PERRY Lauren AUS -1
16 GONCHAROVA Alexandra RUS -1
17 KLEIN Lisa GER -1
18 PANG Yao HKG -1
19 KEITH Alysha NZL
Send your results as well as club, team & event news here
---
Other Results on VeloUK (including reports containing results)

---
Other News on VeloUK