A hundred keen cyclists sign up for Bournemouth Jubilee Wheelers 50 Mile Reliability Trial where the elbows were out
Report – Bournemouth Jubilee Wheelers Reliability Trial
By Eamonn Deane
One hundred signed on for the Bournemouth Jubilee Wheelers 50 Mile reliability trial, it costs £1 to ride "Is it signposted?" Is the question, "I'll give you a quid, you go and signpost it, of course it's not signed, it is a reliability trial!" The club chairman can be a bit of an old grump at times but maybe he has a point?
Most leave at 08:30, the forecasted fog still hanging heavy, the 50 plus group is too big but the hills will thin the masses. Clockwise this year, the easy way round, through West Morden, winter or summer there is always mud on the road here, the fallen leaves keep us cautious on the corners.
The pace is brisk, at the front, some still in shorts hanging on to summer fitness make sure those at the back are paying attention. Climbing out of Winterborne Stickland the fog gets thicker slightly spoiling the fast descent to Blandford Forum, the café option is seldom taken these days.
Out of the town and up to the golf course, "deep rim wheels, what's that all about?" The chairman moans but nobody is listening. The sign for the Drovers Inn at Gussage All Saints looks welcoming, alas the old pub is boarded and fenced, always a sad sight. A left turn that should have been a right turn puts those on the front at the back and those on the back at the front but unity is quickly restored.
Seven miles to go and the pace quickens, like a chequered flag in summer, a bacon sandwich in winter will bring the elbows out. Most prove their reliability; some go off course including some who should know better. Back at Merley the tea and cake goes down well. Free? What do you expect for a quid? The chairman rolls his eyes as the sun finally comes out! Don't mention mudguards.
Finishers list
Benjafield Andy
Fowler Kim
Hammersley David
Jones Nick BJW
Long Roy BJW
McGowan Paul
Peckham Stuart FOR
Pickering Dave BJW
Richardson Bob BJW
Deane Eamonn BJW
Rogers Simon BJW
Rollinson Matthew BJW
Rowe Clifford BJW
Scott Malcolm
Stocker Tom BJW
Wilson Peter BACC
Cure Gary BACC
Davies Sam
Douglas Victor
Graham Andrew BJW
Groome Steve
Nash Simon
Pye Steven BJW
Campbell Lizzy BJW
Cooper Andrew BJW
Glaister Tom
Haslam Craig
Hemming Keith
Tonkin Simon BJW
Walford Rob
Walter Richard BACC
Walter Michelle BACC
Johnson Iain
Hayes William
Kenneally Sean
Canham Paul BACC
Chrichton Dave BJW
Conway Sean BACC
Ingles Neil
Hitchcott Mark BJW
Tilley Roland
Courage Mike BJW
Berridge Clifford BJW
Ridge Kevin BJW
Corbin Stuart
Evans Ross
Khan Andrew BJW
Lawes Aaron BJW
Martin Richard
Canis Josh
Simmons William BJW
Smith Robert BJW
Tilley Carol BJW
Cooper Louisa BJW
Cooper Debbie BACC
Samways John BJW
Samways Nikki BJW
Pool Rob
Roach Jon
Brayne Nicki BJW
Martin Gavin BJW
Green Simon BJW
Greenhalm James
Jennings Mark
Makepeace David BJW
Scriven Phillip BJW
Constable Rob
Smith Tim BJW
Smith Andy
Winter Annemarie BJW tandem
Winter Nigel BJW tandem
Turner Ian
Bardsley Adam BJW
Godfrey Mike
Varvounis Thanos BJW
Peacey Mike
Feeney Dale
Shelley Colin
McCrea Adam
O'Brien John trike BJW
Bournemouth Jubilee Wheelers Reliability Trial series 2015/16
HQ Merley Community Centre, Harrier Drive, Merley, BH21 1XE (Parking, Toilets & refreshments available). All welcome, Members £1 other riders are required to become associate members of the club, (insurance purposes), cost is £5 to include all four BJW reliability trials. Course sheets available on day.
6TH DECEMBER 2015 100KM FROM 08:30
10TH JANUARY 2016 75 MILES FROM 08:30
7TH FEBRUARY 2016 100 MILES FROM 08:30 (100 KM OPTION)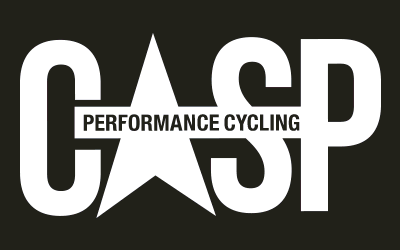 xxxxxxxxxxxxxxxxxxxx
Send your results as well as club, team & event news here
---
Other Results on VeloUK (including reports containing results)

---
Other News on VeloUK