Ian Field of Hargroves Cycles Ridley gets valuable racing in the mud ahead of Super Prestige and World Cup events
Feature – Three from Three for Ian Field
A few days ago, I featured a picture of Ian Field as a junior in 2003 and 12 years on, the Hargroves Cycles Ridley rider is dominating cyclo-cross in Britain.
Riding a specially painted Ridley which is turning heads in Europe when he races there, the professional cyclo-cross rider made light work of the mud at Durham to win by almost a minute. The difference between him and his rivals could be seen on long runs in the muds where he glided over the sticky mud whilst others laboured.
"As a professional 'cross rider, it's conditions like this that where you hope to come to the fore after all those hours riding around muddy fields in training and putting in the time that others don't or can't" he explained.
At the start, Ben Sumner, in Ian's words, 'went off like rocket' ahead of Under 23 Green jersey Michael Butler (Hagroves Cycles Ridley) and George Thompson. Field was fifth, just behind Raleigh GAC rider Steven Roach. A little later however, I was under the cricket scoreboard to watch Field, now in second, running ever so smoothly and catching Ben Sumner with every stride he was taking in the mud.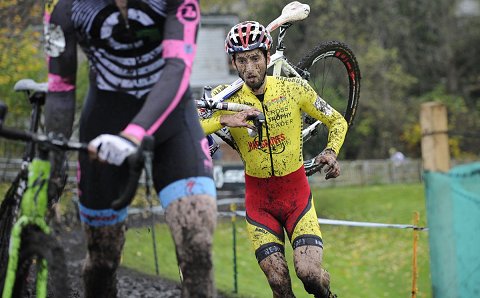 "Running is what I practice week in, week out" Ian explained. "The World Cups are like that with lots of 'off bike' stuff with deep mud and tricky ruts. Today was a cracking course and tested everyone. It was the first time we've had real 'cross conditions even on the World Cup scene".
"It was good to get that under my belt because I have got a real tough one next weekend with Asper Gavere (Super Prestige). It's a really old school hilly hard course so it was good to get some running in my legs today and practice those mud skills under pressure."
Ian came into the Durham event after a 14th place at Koppenberg. "I was pleased with that but I felt I was going better than a '14th' on one of the hardest courses of the year. It is just positioning in the group which let me down which I was annoyed with."
As far as the National Trophy goes, he says, "I can't do much better than three out of three but I'll be missing the final round so I have got to deliver at these because I can't afford to drop any and it was important I didn't slip up today".
Ian now heads to Europe for two weekends of racing in the Super Prestige Series and then a World Cup at Koksijde. Then its Ipswich National Trophy before his only weekend off in the 'cross season.
Finally, I could finish the chat with Ian without asking for little insight into the set up on his bike and as it was a mud fest, that meant tyre pressures. "I was riding Challenge Limus Team Edition and I had 1.2 bar instead of 1.5 or 1.6 that I would normally use. A bit lower but there was quite a bit of grip out there"
Hargroves Cycles-Ridley Team News
Whilst Ian led the way for his team, Steve James was next home in 10th place, having spent most of the week in bed with a virus it made the ride even more impressive!
Nick Barnes followed Steve home in 11th position but importantly first U23 and maintained the Green jersey as series leader. Nick now has a 27 point lead going into round 4 in Ipswich! After an crash early crash, Michael Butler came home in 28th place.
Ruby Miller finished in 12th place in the elite women's race, having a solid ride throughout the race in worsening conditions. Crispin Doyle finished 11th in the V40, Steve Davies was ill and unable to race in Durham and the team hopes he is better soon and back displaying those rainbow bands at Ipswich!
In the Wessex league, team owner Pete Hargroves finished in 28th place on another muddy but flat course.
Join the conversation using #teamred on Twitter and Facebook.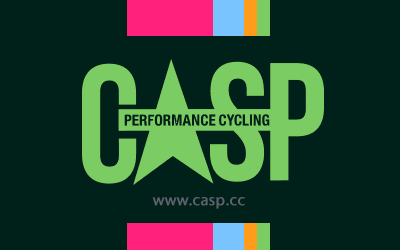 Send your results as well as club, team & event news here
---
Other Results on VeloUK (including reports containing results)

---
Other News on VeloUK