Soren Kragh Andersen became the fourth rider with two stage wins at the 107th Tour de France after Wout van Aert, Caleb Ewan and Tadej Pogacar. No changes in the Overall
TDF Stage 19 – Second win for Soren Kragh Andersen
Soren Kragh Andersen became the fourth rider with two stage wins at the 107th Tour de France after Wout van Aert, Caleb Ewan and Tadej Pogacar. Boosted by his win in Lyon, the Dane went for another solo ride but a longer one this time as he escaped a 12-man leading group including the three green jersey contenders Sam Bennett, Peter Sagan and Matteo Trentin with 16km to go. Race leader Roglic came in with the other GC contenders over 7 minutes later.
There were 147 riders who took to the start of stage 19 and after breakaway attempts by stage 18 winner Michael Kwiatkowski (Ineos) among others, Rémi Cavagna (Deceuninck-Quick Step) rode away solo at km 4.
A group of five chasers formed behind him led by Guillaume Martin (Cofidis), Geoffrey Soupe (Total Direct Energie), Cyril Barthe (B&B Hotels-Vital Concept), Dylan van Baarle (Ineos) and Max Walscheid (NTT) but they kept losing time on the French time trial specialist rather than getting any closer to bridging the gap. Martin, 12th overall, was first to sit up as his presence at the front wasn't exactly welcome by his companions. All riders in between were back in the pack after km 45 where Cavagna was timed three minutes ahead of the peloton.
Halfway into the 166.5km long race, Cavagna enjoyed a 1'55″ lead. The tailwind was less of a key factor as Bora-Hansgrohe and Team Sunweb set a steady tempo at the head of the peloton. Cavagna was then joined by Pierre Rolland (B&B Hotels-Vital Concept), Benoît Cosnefroy (AG2R-La Mondiale) and Luke Rowe (Ineos) after the intermediate sprint at km 117.5. A group of ten riders caught them and then there was a regrouping with 36km to go.
With 30km to the finish, another group formed at the front, including arch-rivals for the green jersey Sam Bennett and Peter Sagan. In all, there were 12 riders: Luke Rowe (Ineos), Sagan (Bora-Hansgrohe), Oliver Naesen (Ag2r-La Mondiale), Bennett and Dries Devenyns (Deceuninck-Quick Step), Jasper Stuyven (Trek-Segafredo), Greg van Avermaet and Matteo Trentin (CCC Team), Jack Bauer and Luka Mezgec (Mitchelton-Scott), Nikias Arndt and Soren Kragh Andersen (Team Sunweb).
Three chasers – Edvald Boasson Hagen (NTT), Bryan Coquard (B&B Hotels-Vital Concept) and Hugo Hofstetter (Israel Start-Up Nation) – had a go at bridging the gap but they didn't make it across.
Trentin was the first to attack from the leading group and as soon as he was brought back, Sunweb's Andersen rode away on his own with 16km to go. Stuyven tried to bridge the gap by himself but the Dane, boosted by his victory in Lyon on stage 14, maintained a significant advantage as the three green jersey contenders marked each other.
Andersen soloed to victory while his team-mate Arndt tried to make it a 1-2 for Sunweb after the 1-2 by Ineos the day before but Mezgec delivered another stage podium finish for Slovenia. His compatriots Primoz Roglic and Tadej Pogacar came safely home seven minutes later to retain the first two positions in the overall ranking ahead of the much anticipated individual time trial to La Planche des belles filles.
…. continued after the advert.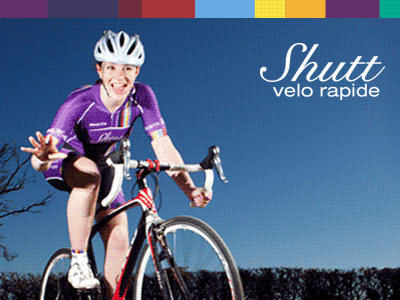 REACTIONS
Søren Kragh Andersen "I have to say that, in the last kilometres, I was actually screaming in pure disbelief. I got two stage wins on the same Tour de France… It's incredible. I'm speechless. When I saw who was in the breakaway group, I realized I was in the mix with some of the best riders of the world for this type of race. I honestly didn't know how to beat them, and I was on my limit too. But then I realised that, if I managed somehow to get a small gap, it may enable me to pull it off… And that's exactly what happened. This is a memory I will carry in my mind for the rest of my life."
"The motorbike told me you have one minute and I realised in the last kilometre that I had the second win." beamed an elated Kragh Andersen at the finish. "The first one is of course magical, but today is even more crazy in my opinion; I'm speechless. First of all, Nicholas did a great job on the front the whole day. We were going for Cees with a sprint finish but the race developed, and it was my job to be represented in the attacks. Nikias was there so we planned that I would attack from the group and he would go for the sprint. The moment came after Trentin's attack when it was super hard. I took the chance and I was lucky they let me go."
Team Sunweb coach Matt Winston added: "Quickly we reverted to 'scenario b' after the intermediate sprint where we saw groups going clear and we knew what was going to happen. We were in a really nice situation with Søren and Nikias in the breakaway but it was a world class group. We said to each other that we'll have to go long and Søren stepped up to the challenge and made a really nice attack, and all of the guys behind started to look at each other."
"Søren is also a really strong guy and if you give him ten seconds – he's gone. Nikias was able to just follow then behind and mark things to disrupt the chase. I think all together it was a really nice job from the guys today once again. The atmosphere we've got in the team at the moment is really good. Everyone is in great spirits and we're all hungry to keep moving forward, keep learning, talk about what we've done and keep progressing. The whole team is hungry to keep doing well and keep getting good results."
Primoz Roglic "It was another great day for us", Roglic said. "We are one day closer to Paris. The boys once again did a great job by keeping me in the front and keeping me safe all day. I've emphasized it before, but I can't do that enough. They were fantastic and although I am the one who's wearing it, this yellow jersey really belongs to all of us. It was not really a recovery day. We began quite hard, with Bora chasing. At halfway it got easier, but then there were some attacks at the end which upped the pace. Anyway, it's been another good day, another stage finished, and now I begin thinking of recovery for tomorrow.".
Roglic looked ahead to the time trial with confidence. "I have done a recon of the time trial several times. Of course, the final climb is very hard. It will be about being strong and giving it all. I will really consider changing bikes for the final climb until the last moment. It will depend on everything, on what the conditions are and such. After three weeks of racing, I pretty much know where I'm sitting and what my place will be on the ITT. This time trial is going to be a fair fight from man to man. I just have to push as hard as possible and ride as fast as possible, both on the flat and uphill. Besides you also have to have the legs for it. We will see what it brings tomorrow. I'm definitely looking forward to it. Now I will focus on my recovery first and then I will focus on tomorrow."
Tom Dumoulin was happy that the stage did not end in a bunch sprint. "I think it would have provided some trouble in the final. It was quite technical. For us this was an ideal situation and it was easier to control. Dumoulin, who is ninth in the GC, is also looking forward to the time trial: "It has been a long time since I did a time trial, but I'm looking forward to it. I feel good and I am really motivated. I will do my best and I will give one hundred percent. It's a matter of riding the big gear as long as possible and then we'll see where we end up. I think that fitness and fatigue will play a major role. I hope I can also move up in the GC. That would be a nice bonus."
Getty Images
Sam Bennett: "I want to thank my team again. It was a really hard day and I probably raced in a very frustrating way for other competitors, but they are so strong that I had to do it that way. I had to throw away the stage and focus on Sagan and on the fight for the points classification. I left everything I had on the road to secure it. Am I close to winning the green jersey? First I have to overcome tomorrow stage. I think, if the conditions are correct, I will only have to finish it off on Sunday."
Tadej Pogacar: "The beginning was super fast, they rode at a very fast pace on the front. On the final hills there were many attacks, but when this group of riders went away the peloton relaxed a bit. And I'm happy for that, because I think the roads were not adequate for a peloton racing. Everything is possible, but it would be unbelievable if I won the Tour de France tomorrow. The Mountains jersey? It's an ITT, so I'll go full gas from start to finish, like I do always. It's not about making priorities. It doesn't matter on which order we start tomorrow: it's an ITT and everyone will be alone out there, fighting for himself. It's a secret if I am going to swap bikes tomorrow [before the final climb]: if I tell now, everyone will know!"
Luke Rowe: "We just want to keep that momentum going of being aggressive and being at the forefront. We've got nothing to lose you know. As soon as the two guys went, I went with them. I kept going and kept being aggressive and I found myself in a group full of sprinters. It was hard to get that right and the only way I could do anything was to attack – I could never come to the line with these guys. It's just nice to keep that going since losing our GC guy. We're Grenadiers you know! (Matteo) Trentin went on that kicker. Soren Kragh just hit it at a perfect point. Everyone knew that was the moment to go they just didn't have the legs. Chapeau to them they rode a great race. You look around and it was a star-studded bunch of guys I was surrounded by. It's just nice to be on the offensive."
Greg Van Avermaet (4th): "I was happy to be in the move and go for the win. We were in a good group and it was a nice moment to attack I think. I think Matteo and I did a good race together. We tried to make the race hard and we were in the final together. Then, in the end, Matteo went full gas on the climb and everyone tried to catch his wheel and then the moment that it stopped there, Kragh Andersen took his chance and went alone. From that moment, I don't think anyone could react. He directly took 20 or 30 seconds. We tried to chase but you could tell straight away it was not possible so we were racing for second."
Matteo Trentin (10th): "I think we raced well. Greg was in the group and I came across. I launched an attack but it didn't work out perfectly and we found ourselves in chasing mode. In the end, we tried to get away with a small group because it was a man to man marked situation by Sagan and Bennett for the green jersey. At the end, Greg was able to get a bit more freedom and he could get go away with a little group. It was a pity as we were in front ready to play for the victory."
Richard Carapaz: "It's been a very special day. I enjoyed wearing the polka dot jersey very much on a relatively easy stage. Tomorrow it's a key stage for the King of the Mountains competition. We'll race it like an authentic uphill time trial on the final climb.
Getty Images
Rémi Cavagna: "It wasn't planned but it was one last opportunity for a breakaway, so I told myself I could try. I knew that everyone was tired but I still had some energy left. I raced with a tailwind at the beginning. Later on it was a bit more difficult but I had a good day. I would have needed more time to hope for something but it was cool. Our goal for the end of this Tour is to retain the green jersey with Sam Bennett and I think we're on the right track. He's a great guy and I enjoy riding for him."
Peter Sagan: "I tried in every way possible today to go for the win and the team did its best to make that option happen. When we broke away with about 30km to go, the group grew to 12 riders and there were four teams I think that had two riders in there. As a result, it was impossible for me to respond to all the attacks on my own. Once again, we gave our best and I will certainly give it my all to try and win in Paris."
Carlos Verona: "I don't exaggerate when I say that this was harder for me than the Alps stages. I think it's down to the fatigue from the previous stages and the whole Tour. It was quite fast in the beginning, with that pace from the peloton to keep the pursuit group behind Cavagna under control, we probably couldn't go any faster. It's really hard from a psychological standpoint after you get over the mountains to keep pushing. When Cavagna was caught, everybody's legs were screaming, and with those little hills, the attacks, a peloton not really well organised – it seems logical that the breakaway formed with classics specialists.
"Happy with my Tour. Yes, I think so. When you've got the right legs and attitude, things go well, and I've been fortunate enough to have strength and will to suffer during this race. I've always tried to bring everything that I had to the table in different aspects: getting into breakaways, supporting the team leaders, reaching as far as possible… I'm so tired, yet so happy. It's only one TT left tomorrow and we'll be enjoying Paris again.
Tomorrow's time trial will be really hard, a mountain TT in the end, and we'll be getting there with Enric in really good form, improving his form every day, confident about this chances. He likes the TT bars, he's done well over the past few years at the time trials he's had the chance to race, and with his current form, it could well be a chance for him to get to fifth place. Hopefully he can overtake Mikel in the GC, but if not, we'll be happy about Landa, who is a friend of this team. We're confident about Enric, and we know he'll give it his absolute best.
"We couldn't win the Tour or contest a podium result, yet we've always been there fighting, and other than the results Enric or Alejandro confirm tomorrow, we could secure that team GC victory, which Jumbo made so hard for us in the last few days."
Jasper Stuyven (3rd): "It was annoying because they were fighting more for the Green Jersey than riding for the win. There were quite some teams with two in front and they played it well, so I had to gamble a bit. It was quite an annoying final but that's how it is. I think Kragh Andersen went at a really good moment and he also showed that maybe he was the strongest. It's annoying when there's not really cooperation behind with such a nice group," revealed a frustrated Stuyven after the finish.
"I don't really call that a sprint. Kragh Andersen was in front and with 2km to go I closed the gap on Greg van Avermaet and Luke Rowe, then we were 6 together. Nikias [Arndt] and Luka Mezgec came from behind with 500 metres to go and I was a bit surprised, so I actually decided to start my sprint there. I think I did a really good sprint, but it was only for third place in the end."
Oliver Naesen: "We felt that there would be opportunities today. I was happy with the group that got away. There were only strong riders in front and a lot of the best sprinters in this Tour de France. It was quite a tactical game between Sagan and the Deceuninck Quick-Step for the green jersey. Soren Kragh Andersen took advantage of that. I had thought to attack in the last five kilometers, but he anticipated me. It's a little frustrating but that's how it goes.
Luka Mezgec (2nd): "Sure I would like to win, everybody would like to win at least one stage of the Tour. I was two times second and two times second behind the same guy. He has got a good flow this Tour de France, kudos to him. I am happy with my performance this Tour, but it was a gamble in that situation. If one guy followed, then the race would fall down completely differently but it is what it is and sometimes you succeed and sometimes you don't. In cycling there's more time that you don't succeed. I am really looking forward to seeing the Champs Elyseés, I have been watching it many times on the television and now I am going to be there, if I finish tomorrow."
Miguel Angel Lopez: "I want to thank my team for a great support today during the whole stage, which was not easy at all. Indeed, the race was a bit fast and nervous at the beginning, but later the things calmed down. We passed this day without troubles, and now I am looking forward to tomorrow's individual time trial. I am enjoying my first Tour de France so far and tomorrow I want to give my all for the best possible result"
RESULT
1. Søren Kragh Andersen Team Sunweb 03:36:33
2. Luka Mezgec Mitchelton-Scott @ 53
3. Jasper Stuyven Trek-Segafredo @ 53
4. Greg Van Avermaet CCC Team @ 53
5. Oliver Naesen AG2R La Mondiale @ 53
6. Nikias Arndt Team Sunweb @ 53
7. Luke Rowe INEOS Grenadiers @ 59
8. Sam Bennett Deceuninck-Quick Step @ 01:02
9. Peter Sagan Bora-Hansgrohe @ 01:02
10. Matteo Trentin CCC Team @ 01:02
11. Jack Bauer Mitchelton-Scott @ 01:07
12. Dries Devenyns Deceuninck-Quick Step @ 01:15
13. Edvald Boasson Hagen NTT Pro Cycling Team @ 03:53
14. Hugo Hofstetter Israel Start-Up Nation @ 03:53
15. Bryan Coquard B&B Hotels-Vital Concept @ 03:53
29. Miguel Angel Lopez Astana Pro Team @ 07:38
31. Tadej Pogacar UAE Team Emirates @ 07:38
32. Wout Van Aert Team Jumbo – Visma @ 07:38
33. Richie Porte Trek-Segafredo @ 07:38
41. Tom Dumoulin Team Jumbo – Visma @ 07:38
45. Primoz Roglic Team Jumbo – Visma @ 07:38
56. Adam Yates Mitchelton-Scott @ 07:38
75. Connor Swift Team Arkea-Samsic @ 07:38
117. Daniel Martin Israel Start-Up Nation @ 07:38
120. Hugh Carthy EF Pro Cycling @ 07:38
OVERALL
1. Primoz Roglic Team Jumbo – Visma 83:29:41
2. Tadej Pogacar UAE Team Emirates @ 57
3. Miguel Angel Lopez Astana Pro Team @ 01:27
4. Richie Porte Trek-Segafredo @ 03:06
5. Mikel Landa Bahrain-McLaren @ 03:28
6. Enric Mas Movistar Team @ 04:19
7. Adam Yates Mitchelton-Scott @ 05:55
8. Rigoberto Uran EF Pro Cycling @ 06:05
9. Tom Dumoulin Team Jumbo – Visma @ 07:24
10. Alejandro Valverde Movistar Team @ 12:12
11. Damiano Caruso Bahrain-McLaren @ 12:31
12. Guillaume Martin Cofidis @ 13:16
13. Richard Carapaz INEOS Grenadiers @ 17:48
14. Warren Barguil Team Arkea-Samsic @ 28:03
15. Sepp Kuss Team Jumbo – Visma @ 35:54
16. Pello Bilbao Bahrain-McLaren @ 53:33
17. Nairo Quintana Team Arkea-Samsic @ 57:49
18. Pierre Rolland B&B Hotels-Vital Concept @ 01:00:13
19. Carlos Verona Movistar Team @ 01:11:30
20. Wout Van Aert Team Jumbo – Visma @ 01:19:57
---
---
Cycle Division's Shop
---
Send your results as well as club, team & event news here
---
Other Results on VeloUK (including reports containing results)

---
Other News on VeloUK