Lewis Askey and Ffion James headline the big winners at the Heart of England Cyclocross organised by Solihull CC on Sunday, October 18
Report/Result: Heart of England Cyclocross
Sunday 18th October 2020
The event followed the guidance in British Cycling's Covid-19 document The Way Forward, which recognises that the dynamics of cyclocross are such that racing may take place subject to a Covid-19 risk assessment. The promoting club (Solihull CC) is indebted to the Heart of England Conference and Events Centre for allowing it to use this excellent cyclocross venue.
The day went very smoothly with everyone observing the social-distancing rules. It was unusually quiet – with spectating discouraged and only parents and race volunteers looking on, but those who were there were treated to some great racing. And there was universal praise and gratitude from the riders for the way the event was run and for the fact that it was taking place at all in the face of current restrictions.
The racing was fast – on ground with just enough give to reward to those who could judge the tricky sweeping bends correctly. The course had to be shortened due to a "Road to Hell" Halloween event taking place at the venue each evening. But the main features at the Heart of England Centre – grassland switchbacks; fast gravel roads and testing woodland sections – were retained.
The Racing
Ffion James (Hope Factory Racing) outsprinted Josie Nelson (Trinity Racing) in the Women's Senior race after a race-long tussle whilst road star for FDJ's feeder team Lewis Askey (Groupama-FDJ) rode away from Simon Wyllie (Halesowen A&CC) with a faultless display of off-road skills to win the Men's Senior race by 45 seconds.
Ben Askey (Backstedt Bike Performance) built up a 90 second gap over Michael Newall (Team Empella) to win the Junior Men's race. Daphne Jones (Cero – Cycle Division) had a much closer battle with Isla Blain (Team Empella) to win in the Junior Women's category.
James Paradine finished 12 seconds ahead of Jason McNulty (Royal Leamington Spa CC) in the V40-49 Men's race and Lindsay Newman (Pedal Power Loughborough) won the Women's equivalent race from Toni Gaskins. But Lindsay wasn't the fastest Vet Woman. She was beaten by first and second in the V50-59 race. Helen Dussek (Garden Shed UK-Scott-Verge Sport) won that from Zoe Codd (Laatste Ronde Coaching).
The Men's V50-59 race was won by local legend Darren Atkins (Team Jewson) with Leon Field (CC Giro) second. Robin Delve (Mid-Devon CC) was not far behind to win the V60-69 race with Dave McMullen (Cotswold Veldrijden) second.
In the Youth categories, Rebecca Woodvine (Mid-Shropshire Wheelers) beat Florence Lissaman (Newark Castle) in the Under-16 Girls, and Raphael John Tabiner (Innovation Racing) won the Under-16 Boys from Ben Coppola (Four4th).
Fastest Under-14 Girl was Aelwen Davies (Towy Riders). She actually beat the fastest Under-16 Girl! The promoting club got two podium places in that race with Ella Tandy second and Zoe Parker third. Cian Evans (The Bulls) won the Under-14 Boys race with Seth Jackson (Kirklees Cycling Academy) second.
…. continued after the advert.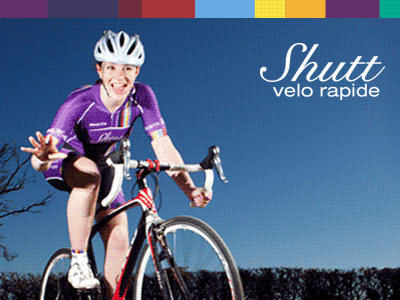 Here's a summary of the podium places:
Senior Women
1. Ffion James Hope Factory Racing
2. Josie Nelson Trinity Racing (UCI CX Team)
3. Xan Crees Team Empella Cyclo-Cross.Com
Senior Men
1. Lewis Askey Equipe Cycliste Continentale Groupama-FDJ
2. Simon Wyllie Halesowen A & CC
3. Pete Matthews ClancyBriggs Cycling Academy
Junior Women
1. Daphne Jones Cero – Cycle Division Racing Team
2. Isla Blain Team Empella Cyclo-Cross.Com
3. Molly Lewis Halesowen A & CC
Junior Men
1. Ben Askey Backstedt Bike Performance Race Club
2. Michael Newall Team Empella Cyclo-Cross.Com
3. Jamie Gostick Banjo Cycles/Raceware/Specialized
Under-16 Girls
1. Rebecca Woodvine Mid Shropshire Wheelers
2. Florence Lissaman Newark Castle CC
3. Bethany-Ann Jackson Leicester Forest CC
Under-16 Boys
1. Raphael John Tabiner Innovation Racing
2. Ben Coppola Four4th
3. Scott Fisher Una Forza Racingys
Under-14 Girls
1. Aelwen Davies Towy Riders
2. Ella Tandy Solihull CC
3. Zoe Parker Solihull CC
Under-14 Boys
1. Cian Evans The Bulls
2. Seth Jackson Kirklees Cycling Academy
3. Luke Jones Beeston Cycling Club
Vet 40-49 Women
1. Lindsay Newman Pedal Power Loughborough
2. Toni Gaskins
3. Helen Taylor Warwick Lanterne Rouge C.C
Vet 40-49 Men
1. James Paradine
2. Jason Mcnulty Royal Leamington Spa CC (RLSCC)
3. Nicholas Popham ROTOR Race Team
Vet 50-59 Women
1. Helen Dussek Garden Shed UK-SCOTT-Verge Sport
2. Zoe Codd Laatste Ronde! Coaching
3. Alison Bagnall Stratford CC
Vet 50-59 Men
1. Darren Atkins Team Jewson-M.I.Racing
2. Leon Field CC Giro
3. Gareth Highley Inflite-Dynamic Rides Race Team
Vet 60-69 Women
1. Vanessa Carman Lyme RC
Vet 60-69 Men
2. Robin Delve Mid Devon CC
3. Dave McMullen Cotswold Veldrijden
4. Peter Harris Pearce Cycles RT
FULL RESULTS
WOMEN
1 Ffion James Hope Factory Racing Female Senior
2 Josie Nelson Trinity Racing (UCI CX Team) Female Senior
3 Xan Crees Team Empella Cyclo-Cross.Com Female Senior
4 Alderney Baker Team Empella Cyclo-Cross.Com Female Senior
5 Kate Eedy Team Empella Cyclo-Cross.Com Female Senior
6 Bethany Crumpton CX Syndicate Female Senior
7 Jessica Cobbe ROTOR Race Team Female Senior
8 Melissa Baker ROTOR Race Team Female Senior
9 Helen Dussek Garden Shed UK-SCOTT-Verge Sport Female Vet 50-59
10 Daphne Jones Cero – Cycle Division Racing Team Female Junior
11 Isla Blain Team Empella Cyclo-Cross.Com Female Junior
12 Zoe Codd Laatste Ronde! Coaching Female Vet 50-59
13 Lindsay Newman Pedal Power Loughborough Female Vet 40-49
14 Keri Parton Pro Vision Race Team Female Senior
15 Claire Murphy Kenilworth Wheelers CC Female Senior
16 Toni Gaskins Female Vet 40-49
17 Alison Bagnall Stratford CC Female Vet 50-59
18 Amy Hinton Banbury Star CC Female Senior
19 Claire Keene Redditch Road & Path CC Female Senior
20 Molly Lewis Halesowen A & CC Female Junior
21 Katie Pamphlett Banbury Star CC Female Senior
22 Genevieve Billington Bromsgrove Olympique CC Female Senior
23 Helen Taylor Warwick Lanterne Rouge C.C Female Vet 40-49
24 Claire Hughes Dynamic Rides CC Female Vet 40-49
25 Laura Castle Female Senior
26 Fiona Jolly Kenilworth Wheelers CC Female Vet 50-59
27 Joanne Acha Stourbridge CC Female Vet 50-59
28 Jane Holton Banbury Star CC Female Vet 50-59
29 Hannah Dayan Cannon Hill C.C. Female Vet 40-49
30 Vanessa Carman Lyme RC Female Vet 60+
31 Jenine Horgan Female Vet 40-49
SENIOR/JUNIOR
1 Lewis Askey Equipe Cycliste Continentale Groupama-FDJ Male Senior
2 Simon Wyllie Halesowen A & CC Male Senior
3 Pete Matthews ClancyBriggs Cycling Academy Male Senior
4 David Hird Halesowen A & CC Academy Male Senior
5 Ben Askey Backstedt Bike Performance Race Club Male Junior
6 Samuel Morris Velo Schils – Interbike RT Male Senior
7 James Swadling 8point8 Group Male Senior
8 Tom Knight Dynamic Rides CC Male Senior
9 Michael Newall Team Empella Cyclo-Cross.Com Male Junior
10 Jordan Peacock Spirit Tifosi Racing Team Male Senior
11 Jamie Gostick Banjo Cycles/Raceware/Specialized Male Junior
12 Joshua Jones QSW Fenwicks Male Senior
13 Euan Woodliffe Welwyn Wheelers CC Male Junior
14 Nick Morris Clee Cycles Male Senior
15 Bruce Dalton CX Syndicate Male Senior
16 Oliver Baker ROTOR Race Team Male Junior
17 Sullivan Berry ROTOR Race Team Male Junior
18 Benjamin Caine Dynamic Rides CC Male Senior
19 Fraser Ayears Welland Valley CC Male Senior
20 Bruce Johnston Coalville Wheelers CC Male Senior
21 Alexander Harper The MI Racing Academy Male Senior
22 Michael Burke Welland Valley CC Male Senior
23 John Mcallister Male Senior
24 Hans Van Nierop Welland Valley CC Male Vet 40-49
25 Oliver Tandy Solihull CC Male Junior
26 Oliver Hayward Holohan Coaching Race Team Male Senior
27 Josh Williams Clee Cycles Male Senior
28 Benjamin Tomlinson Mid Shropshire Wheelers Male Junior
29 Niall Mcgarrigle Belper BC Male Senior
30 Thomas Charles trainSharp Development team Male Junior
31 Ollie Maynard St Ives CC Male Junior
32 James Alexander Beeston Cycling Club Male Senior
33 Stuart Alford Warwick Lanterne Rouge C.C Male Senior
34 Kyle Houston Gorilla Coffee Cycling Club Male Senior
35 Philip Wilkinson Male Vet 40-49
36 Steve Coombs Rockingham Forest Whls Male Vet 50-59
37 Stuart White Beacon Roads CC Male Senior
38 Joe Homer Redditch Road & Path CC Male Junior
39 Grant Livingstone Warwick Lanterne Rouge C.C Male Senior
40 Robin Baker Warwick Lanterne Rouge C.C Male Senior
41 Matthew Lowe Redditch Road & Path CC Male Junior
42 David Smith Male Vet 40-49
VET 40
1 James Paradine Male Vet 40-49
2 Jason Mcnulty Royal Leamington Spa CC (RLSCC) Male Vet 40-49
3 Nicholas Popham ROTOR Race Team Male Vet 40-49
4 Andy Collis Cero – Cycle Division Racing Team Male Vet 40-49
5 Simon Askham Leicester Forest CC Male Vet 40-49
6 Stuart Jameson Solihull CC Male Vet 40-49
7 Richard Edge Nottingham Clarion CC Male Vet 40-49
8 Matt J Smith WDMBC Male Vet 40-49
9 Darryl Thomas Inflite-Dynamic Rides Race Team Male Vet 40-49
10 Andrew Owen Kenilworth Wheelers CC Male Vet 40-49
11 Gerard Scott Royal Leamington Spa CC (RLSCC) Male Vet 40-49
12 Kevin Lister Kenilworth Wheelers CC Male Vet 40-49
13 Steven Douglas VOST Male Vet 40-49
14 Robert Neely Solihull CC Male Vet 40-49
15 James Hartwright Royal Leamington Spa CC (RLSCC) Male Vet 40-49
16 Michael Brownsword Solihull CC Male Vet 40-49
17 Stewart Phipps Redditch Road & Path CC Male Vet 40-49
18 Ewan Grey Male Vet 40-49
19 Hari Vikram Kolnaty Solihull CC Male Vet 40-49
20 Mark Boyles Banbury Star CC Male Vet 40-49
21 Steve Groves Stratford CC Male Vet 40-49
22 John-Evan Jones Velo Karbona Male Vet 40-49
23 Paul Berry Redditch Road & Path CC Male Vet 40-49
24 Paul Daniels Royal Leamington Spa CC (RLSCC) Male Vet 40-49
VET 50
1 Darren Atkins Team Jewson-M.I.Racing Male Vet 50-59
2 Leon Field CC Giro Male Vet 50-59
3 Gareth Highley Inflite-Dynamic Rides Race Team Male Vet 50-59
4 Robin Delve Mid Devon CC Male Vet 60+
5 Graeme Davidson Kenilworth Wheelers CC Male Vet 50-59
6 Mark Mullender CC Giro Male Vet 50-59
7 Dave Mcmullen Cotswold Veldrijden Male Vet 60+
8 Richard Lewis Kenilworth Wheelers CC Male Vet 50-59
9 Nigel Jones ROTOR Race Team Male Vet 50-59
10 Peter Harris Pearce Cycles RT Male Vet 60+
11 Gary Howard CC Giro Male Vet 50-59
12 Kirby Bennett Team Jewson-M.I.Racing Male Vet 60+
13 Peter Busby Team Jewson-M.I.Racing Male Vet 50-59
14 Shaun Campling Leicester Forest CC Male Vet 50-59
15 Brian Tear Team Jewson-M.I.Racing Male Vet 50-59
16 Ian Wright Cero – Cycle Division Racing Team Male Vet 60+
17 Kevin Payton Stourbridge CC Male Vet 60+
18 Andrew Roberts Cycling Team Dakservice Male Vet 60+
19 Paul Mardon Dynamic Rides CC Male Vet 50-59
20 James Sutherland Bolsover & District Cycling Club Male Vet 60+
21 Jonathon Bister CC Giro Male Vet 50-59
22 Richard Lowe Redditch Road & Path CC Male Vet 50-59
23 Dave Cherry Leicester Forest CC Male Vet 50-59
24 Chris Watts Matlock CC Male Vet 60+
25 Mark Deakin Male Vet 50-59
26 Kevin Bodley Fred Williams Cycles Male Vet 60+
27 Carl Max Taylor ROTOR Race Team Male Vet 50-59
28 John Byatt Male Vet 60+
29 Robin Corder ROTOR Race Team Male Vet 50-59
30 Gary Rowing-Parker Solihull CC Male Vet 60+
31 Stephen Masters Male Vet 50-59
32 David Green Solihull CC Male Vet 50-59
33 Andy Jones Wolverhampton Wheelers Male Vet 60+
34 Paul Lewis Halesowen A & CC Male Vet 50-59
35 Paul Freeman Stratford CC Male Vet 60+
36 Adrian Ravenscroft Beacon Roads CC Male Vet 50-59
37 Keith Jones Solihull CC Male Vet 50-59
38 Michael Harrison Solihull CC Male Vet 50-59
39 Geoff Robinson Team Lusso Male Vet 60+
40 John Homer Redditch Road & Path CC Male Vet 50-59
41 Julian Ward Male Vet 60+
42 Stephen Price Male Vet 50-59
43 Mike Snell Royal Leamington Spa CC (RLSCC) Male Vet 60+
44 Richard Oakes Beeston Cycling Club Male Vet 60+
45 Neil Taylor Solihull CC Male Vet 50-59
46 Peter Mooney Rugby Velo Male Vet 60+
47 Michael Webb Lichfield City CC Male Vet 60+
48 Nik Bettam Solihull CC Male Vet 60+
49 Peter Carman Lyme RC Male Vet 60+
50 Peter Ward Solihull CC Male Vet 60+
51 Michael Gould Male Vet 60+
52 Ian Forrester Kenilworth Wheelers CC Male Vet 60+
53 Kevin Cockroft Male Vet 60+
54 Martin Mcshane Worksop Wheelers Cycling Club Male Vet 60+
55 Pete Marshall S Male Vet 60+
YOUTH
1 Raphael John Tabiner Innovation Racing Male Youth U16
2 Ben Coppola Four4th Male Youth U16
3 Scott Fisher Una Forza Racing Male Youth U16
4 John White North Cheshire Clarion Male Youth U16
5 Oscar Martin ROTOR Race Team Male Youth U16
6 Otto Chilton Derby Mercury RC Male Youth U16
7 Spencer Corder ROTOR Race Team Male Youth U16
8 Cian Evans The Bulls Male Youth U14
9 Seth Jackson Kirklees Cycling Academy Male Youth U14
10 Luke Jones Beeston Cycling Club Male Youth U14
11 Samuel Greenwell Solihull CC Male Youth U14
12 Luca Bednarek Kirklees Cycling Academy Male Youth U14
13 Jacob Steed Sherwood Pines Cycles Forme Male Youth U14
14 Felix Earth Sleaford Whls CC Male Youth U16
15 Alex Taylor Pedalon.co.uk Male Youth U16
16 Leon Atkins Welwyn Wheelers CC Male Youth U14
17 Akhil Kolnaty Solihull CC Male Youth U16
18 Matthew Jordan Solihull CC Male Youth U16
19 Oscar Heslop Team Milton Keynes Male Youth U16
20 Luke Mannings Halesowen A & CC Male Youth U16
21 Max Saunders Solihull CC Male Youth U16
22 Daniel Ward Cero – Cycle Division Racing Team Male Youth U14
23 Joshua Darlow Stratford CC Male Youth U16
24 Sam Budd CTWYCC Male Youth U14
25 Adam Jones Banjo Cycles/Raceware/Specialized Male Youth U14
26 Aelwen Davies Towy Riders Female Youth U14
27 Rebecca Woodvine Mid Shropshire Wheelers Female Youth U16
28 Noah Killeen Mid Shropshire Wheelers Male Youth U14
29 Samuel Brownsword Solihull CC Male Youth U14
30 Florence Lissaman Newark Castle CC Female Youth U16
31 Bethany-Ann Jackson Leicester Forest CC Female Youth U16
32 Ryan Oldfield Redditch Road & Path CC Male Youth U14
33 Tom Hyde Newport Shropshire CC Male Youth U16
34 Jack Alexander Solihull CC Male Youth U16
35 Amelia Cebak Team Milton Keynes Female Youth U16
36 Ella Tandy Solihull CC Female Youth U14
37 Luke Phillips North Cheshire Clarion Male Youth U14
38 Teddy Taylor Newport Shropshire CC Male Youth U14
39 Murphy Hamilton Lichfield City CC Male Youth U14
40 Ellis Jackson Leicester Forest CC Male Youth U16
41 Evie Steed Sherwood Pines Cycles Forme Female Youth U16
42 Mari Porton Redditch Road & Path CC Female Youth U16
43 Zoe Parker Solihull CC Female Youth U14
44 Patrick Neely Solihull CC Male Youth U14
45 Jamie Kershaw Welland Valley CC Male Youth U14
46 Thomas Cartwright Redditch Road & Path CC Male Youth U16
47 Jessica Hoskins Cardiff JIF Female Youth U16
48 Gabby Scott North Cheshire Clarion Female Youth U14
49 Joshua Hemmings Witham Wheelers Cycling Club Male Youth U16
50 Megan Cherry Leicester Forest CC Female Youth U14
51 Jefferson Tear-Verweij Team Jewson-M.I.Racing Male Youth U14
52 Mazie Harper Stafford Road Club Female Youth U14
53 William Hyde Newport Shropshire CC Male Youth U14
54 Dylan Phipps Redditch Road & Path CC Male Youth U14
55 Molly Jones C and N Cycles RT Female Youth U14
56 Gemma Newall Cycle Derby CC Female Youth U14
57 Jessica Smith Female Youth U16
58 Joe Greening Wyre Forest CRC Male Youth U14
59 Will Lewis Halesowen A & CC Academy Male Youth U16
60 Lucy Sartain Stratford CC Female Youth U14
61 Isla Earth Sleaford Whls CC Female Youth U14
62 Pippa Taylor Beeston RC Female Youth U14
63 Briony Roberts Hafren CC Female Youth U14
64 Holly Saunders Solihull CC Female Youth U14
65 Aimee Taylor Oxonian CC Female Youth U14
Under 12
1 Alfie Steed Sherwood Pines Cycles Forme Male Under 12
2 Rose Lewis Halesowen A & CC Female Under 12
3 Joseph Throp Matlock CC Male Under 12
4 Charlotte Lissaman Newark Castle CC Female Under 12
5 Ruben Stringfellow Stratford CC Male Under 12
6 Jake Bird Kettering CC Male Under 12
7 Olivia Poole Black Isle Mountain Bike Club Female Under 12
8 Arthur Oliver Matlock CC Male Under 12
9 Reuben Baker Male Under 12
10 Ben Bramford-Hale Newport Shropshire CC Male Under 12
11 Charlie Shalders Stratford CC Male Under 12
12 Eva-Joan Leavis Leicester Forest CC Female Under 12
13 Heidi Roscoe Cycle Stars Female Under 12
14 Lauren Oldfield Redditch Road & Path CC Female Under 12
15 Rose Neely Solihull CC Female Under 12
16 Samuel Thomas Solihull CC Male Under 12
17 Malakhi Bailey Halesowen A & CC Male Under 12
18 Dylan Barnett Cycle Derby CC Male Under 12
19 Benjamin Whitehouse Wolverhampton Wheelers Male Under 12
20 Edith Heslop Team Milton Keynes Female Under 12
21 Scarlett Ford Stratford CC Female Under 12
22 Dylan Shepherd Male Under 12
23 Ronan Finlinson Redditch Road & Path CC Male Under 12
24 Jacob Sheridan Male Under 12
Under 10
1 Isaac Vickery Mid Shropshire Wheelers Male Under 12
2 Arly Berry Redditch Road & Path CC Male Under 12
3 Frank White North Cheshire Clarion Male Under 12
4 Aidan Sherriff Male Under 12
5 Micah Johnson Hayward Wolverhampton Wheelers Male Under 12
6 James Caine Solihull CC Male Under 12
7 Oliver Howard Halesowen A & CC Male Under 12
8 Shauna Hamilton Lichfield City CC Female Under 12
9 Toby Leavis Leicester Forest CC Male Under 12
10 Jacob Smith Welland Valley CC Male Under 12
11 Freddie Roberts Hafren CC Male Under 12
12 Ambrose Mapp Redditch Road & Path CC Male Under 12
13 Rueben Abbotts Solihull CC Male Under 12
14 Harriet Hughes Leicester Forest CC Female Under 12
15 Eleanor Killeen Mid Shropshire Wheelers Female Under 12
16 Henry Egan Beacon Roads CC Male Under 12
17 Jessica Askey Female Under 12
18 Bodhi Taylor Beeston RC Male Under 12
19 Jacob Lattimer Solihull CC Male Under 12
20 Katie Groves Stratford C Female Under 12
Under 8
1 Riley Tonner Cotswold Veldrijden Male Under 12
2 Edward Peters Cycle Stars Male Under 12
3 Molly Kostka Stratford CC Female Under 12
4 Gregory Latuszynski Male Under 12
5 Henry Boyles Banbury Star CC Male Under 12
6 Caleb Smith Male Under 12
7 Andrew Mannings Halesowen A & CC Male Under 12
8 Benedict Sherriff Male Under 12
9 Zoe Scott North Cheshire Clarion Female Under 12
10 Henry Keene Redditch Road & Path CC Male Under 12
11 Elise Storey Stratford CC Female Under 12
12 Theo Livingstone Male Under 12
13 Harrison Jeffery Male Under 12
14 Annabelle Whitehouse Wolverhampton Wheelers Female Under 12
15 Fifi Kostka Stratford CC Female Under 12
16 Zofia Latuszynska Female Under 12
17 Cameron Arrundale Male Under 12
18 Harry Devine Male Under 12
19 Florence Leyland Female Under 12
20 Betsy Shepherd Female Under 12
21 James Keene Redditch Road & Path CC Male Under 12
22 Felicity Keene Redditch Road & Path CC Female Under 12
23 Blake Braddish Male Under 12
24 Fergus Irons Male Under 12
25 Miles Court Male Under 12
---
---
Cycle Division's Shop
---
Send your results as well as club, team & event news here
---
Other Results on VeloUK (including reports containing results)

---
Other News on VeloUK