VeloUK has called upon the very experienced Gemma Sargent who will be racing for new Women's team Saint Piran, to give you all an insight into the races in the Women's National Road Series
Feature: Women's National RR Series
One of the most experienced women racing at the top level in the country is Gemma Sargent who will be in a new team next year. The long time Jadan CycleSpace- Vive Le Velo rider will be racing for the new Saint Piran women's team. "I am really excited for the 2021 season, with a decent eight rounds of the Women's National Road Series and three further rounds of the Women's National crit series, this looks to be an exciting year".
In 2020, with Covid-19 putting a stop to pretty much all of the road racing this year, Gemma has had a little dabble at hill climbs and some time trials but admits she can't wait to get her teeth into road races again!
"I have raced in all of the National Series races" Gemma explained. "I will be returning to Klondike for the second time only but the other races I have done multiple times. I am really looking forward to coming back to these races with a new team and try to pass across any tips and knowledge I have to the other girls. Although some of the girls are relatively new to the National Series races, they are very strong talented riders so it will be great to see what we can do as a team to get some results".
The proposed Women's National Road Series for 2021
Round 1: Klondike Grand Prix, Guisborough (18 April)
Round 2: Rapha Lincoln Grand Prix, Lincoln (9 May)
Round 3: Alexandra Tour of the Reservoir, Edmundbyers (5 – 6 June)
Round 4: 5th Women's CiCLE Classic, Rutland (27 June)
Round 5: Curlew Cup, Stamfordham (4 July)
Round 6: Stockton Cycling Festival Grand Prix, Stockton (18 July)
Round 7: The Ryedale Women's Grasscrete Grand Prix, Ampleforth (22 August)
Round 8: South of England (TBC)
Gemma, right, on the front row for the Klondike GP in 2019
Here is Gemma's look at the events that make up the National Road Series:
Klondike Grand Prix (18 April)
This was new to the Women's calendar in 2019 and looking at the course profile, I wasn't really sure what to make of it. This is quite a grippy, undulating course that I'd describe as quite challenging and even though there aren't any really long climbs, some are quite steep! It's vital to keep towards the front of the bunch in this one as it can be easy to get caught out!
Rapha Lincoln Grand Prix (9 May)
I would have to say this is one of my favourites. Michelgate is a notorious climb and the atmosphere with the crowds and everything else makes this race electric! Obviously, the main part of the race is Michelgate but there is also quite a technical fast descent which is also quite narrow in places where people can get distanced. It's really important to hold onto the wheels in the bunch on this descent!
Alexandra Tour of the Reservoir (5-6 June)
This is a classic race and I think was my second ever National Series Race back in 2014 I think. I spoke to the late Mike Hodgson (organiser) on the phone before entering this race as I didn't know what the course was like. He was so incredibly helpful and gave me loads of advice, rest his soul. With his loss this race may not have gone ahead but I am pleased another organiser has stepped in. So this two stage race based on the grippy Northumberland roads is a cracker.
Gemma at the Tour of Reservoir, stage 2, in 2019
Day 1 doesn't really have any long climbs and has a fast descent coming into the finish on day one. The climb up out of Edmundbyers onto the dual carriageway is where moves are normally made on this race. Day 2 see's you going on the 'longer' loop and up over the moors. This stage is a toughie and after stage one the day before, the legs will be a little depleted I would imagine. Just hang on in there and get the positioning right within the bunch, grit your teeth and endure the pain of the hills!
5th Women's Cicle Classic (27 June)
I really enjoy this race. My first dabble at cycle sport was in Mountain Biking back in 2010-2012 so I really enjoy the off road sectors. As always, positioning is vital in this, make sure you are towards the front of the bunch before hitting the sectors, as these are narrow and sometimes difficult to overtake. There's something quite fun racing your road bike along these off road gravel sections!
Curlew Cup (4 July)
Another race on the grippy Northumberland roads. The main part of this race is The Ryals climb, which is actually in two sections. You climb the first part with a brief reprieve before tackling the last steep ascent. Again, the race is normally made on this climb but as long as you can grit your teeth and hang on in there in the bunch, you will be fine. The road leading to the climb is quite narrow with a fast descent just before it, so make sure you are not at the back of the bunch!
Stockton Cycling Festival (18 July)
I love this race. Undulating and some narrow technical roads. A few laps of this then you head back to the town centre for a couple laps of a kermesse like finish. Reminds me of racing in Belgium a little. Fast, furious and fun to be honest. Start moving up in the town centre laps ready for the finish or you will be swamped in the sprint.
Ryedale GP (22 August)
This race has a beautiful setting in the college grounds. Hilly, technical, gruelling and fast, this is a tough one! Again, the race is made on the longer of the climbs but you just have to hang on in there. As this is one of the last of the National Series races on the calendar, you almost feel a slight relief when you have finished this race!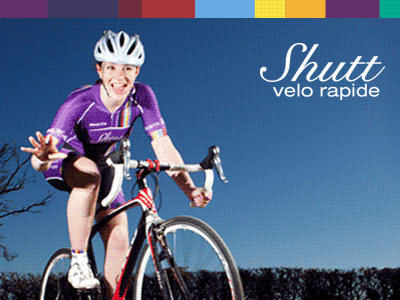 ---
---
Cycle Division's Shop
---
Send your results as well as club, team & event news here
---
Other Results on VeloUK (including reports containing results)

---
Other News on VeloUK