Matt Bottrill of drag2zero fastest in the Rugby RCC 10 mile time trial with a 19.03 on Saturday
Result – Rugby RCC 10
With the final build up towards the Men's National 25 mile time Trial coming to ahead, riders all over the country were putting their final preparation in towards the Championships. The main focus would be on the Rugby CC 10 mile event, held at Dunchuch, near Rugby, where 150 riders took part on the out and back course.
Its quite a challenging circuit with the turn being hit at over 40mph which then means straight from the turn your back climbing but with the Gold medal winner Matt Bottrill and the Silver Medallist Matt Clinton, from 2014, it was going to be a close call who would take the win.
The time that stood out on the result board was young Jack O'Neil – Mike Vaughan Cycles 20:12 and his time stood top of the board until his coach and team mate Matt Clinton, smashed out an incredible 19:10 to take the lead.
Bottrill, was last to go at 4:30pm and by the halfway point, he was 6 seconds down on Clinton, but on the return leg the time was taken back to take the win by just 7 sec's. Bottrill spoke about the ride saying "You always know your in for a battle when your up against Matt Clinton and its great to see him getting back to his best".
"He had shingles at the start of the season and nice to see he's fully recovered. My own ride went well and this is only my second 10 of the season and its always hard to get the full effort out but I feel in good shape".
"The 25 is going to be the hardest race to date to try to defend, with the likes of Matt Clinton, Kieron Davies, Josh Williams and Ryan Perry. I know I'm going to be pushed all the way. This is going to be the last one I ride for a while so I want to make sure I do a good job"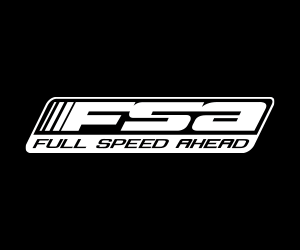 1 Matthew Bottrill www.drag2zero.com 19.03
2 Matt Clinton Mike Vaughan Cycles 19.10
3 Jack O'Neill Mike Vaughan Cycles 20.12
4 David Kiernan Lutterworth Cycle Centre Racing Team 20.26
5 Jon Simpkins www.drag2zero.com 20.31
6 James Middleton Media Velo / Dynamic Rides 20.45
7 David Mead Hinckley CRC 20.50
8 David Watson Coventry RC 21.0
9 Christopher Halford Stourbridge Velo 21.01
10 Robert Gibbons Hinckley CRC 21.13
11 John Howard Wyre Forest CRC 21.19
12 Joshua Jones Team Tor 2000/Kalas Sportswear Ltd 21.20
13 Justin Walters Wyre Forest CRC 21. 22
14 Jeremy Stone Solihull CC 21. 29
15 Simon Bayliss Rugby Racing CC 21. 30
16 Andrew Tomkins Lutterworth Cycle Centre Racing Team 21. 33
17 Chris Spencer Royal Leamington Spa Cycling Club 21. 34
18 James Turner Born to Bike – Bridgtown Cycles 21. 34
19 Ryan Kenworthy LeisureLakesBikes.com 21. 38
20 Paul Edwards Walsall Roads Cycling Club 21. 38
21 Paul Tomkins Lutterworth Cycle Centre Racing Team 21. 40
22 Simon Hall Rugby Racing CC 21. 49
23 Pete Smith Team Jewson – MI Racing 21. 57
24 James Garrett Rugby Velo 21. 57
25 Jason Haynes Leamington C & AC 22. 7
26 Alastair Semple Stafford RC 22. 10
27 Tim Hastie Team Jewson – MI Racing 22. 10
28 Lewis Jones Rugby Racing CC 22. 11
29 Phil Rayner Welland Valley CC 22. 17
30 Dave Walker Worcester St. Johns CC 22. 20
31 Ed Priddy Solihull CC 22. 20
32 Robert Harrison Worcester St. Johns CC 22. 22
33 Ashley Roue Lutterworth Cycle Centre Racing Team 22. 22
34 Andrew Hicklin Fusion CC (Dronfield) 22. 25
35 Stephen Biddulph Born to Bike – Bridgtown Cycles 22. 30
36 Andrew Overton Wyre Forest CRC 22. 37
37 Paul Guest Worcester St. Johns CC 22. 38
38 Alex Whitmore Ratae RC 22. 43
39 John Dowling Hemel Hempstead CC 22. 47
40 Martin Millington Stratford Cycling Club 22. 48
41 George Loveday Leamington C & AC 22. 48
42 Paul Welsby www.drag2zero.com 22. 52
43 Roger Porter Verulam CC 22. 55
44 Richard Howes Coventry Road Club 22. 57
45 Mike Murray Team Echelon – Rotor 23. 1
46 Olav Martin-Giles Media Velo / Dynamic Rides 23. 1
47 John Pitman Leamington C & AC 23. 4
48 Peter Blackwell Solihull CC 23. 7
49 James Harrison Media Velo / Dynamic Rides 23. 12
50 Callum Hibbert Worcester St. Johns CC 23. 15
51 Andrew Morgan Coventry RC 23. 17
52 John Herring Leamington C & AC 23. 19
53 Richard Smith Hinckley CRC 23. 19
54 Barrie Mitchell Team Jewson – MI Racing 23. 20
55 Richard Wayman Rugby Racing CC 23. 28
56 Neil Morris Didcot Phoenix CC 23. 28
57 Neil Taylor Coalville Whs 23. 32
58 John Bourton Bicester Millenium CC 23. 33
59 Andrew Simpkins Solihull CC 23. 34
60 Luke Pugh Rugby Racing CC 23. 34
61 Chris Whittle Ratae RC 23. 36
62 Marcus Hibbert Worcester St. Johns CC 23. 39
63 sean shields Rugby Racing CC 23. 41
64 Lucy Walters Wyre Forest CRC 23. 44
65 Mark Wise Royal Leamington Spa Cycling Club 23. 44
66 Duncan Webb Worcester St. Johns CC 23. 45
67 Carl Roberts Team Jewson – MI Racing 23. 47
68 Russell Green Team Jewson – MI Racing 23. 52
69 Paul Gibson Wyre Forest CRC 23. 53
70 James Tate Beacon Roads CC 23. 55
71 Chris Whitmore Ratae RC 24. 0
72 Freddie Loveday Leamington C & AC 24. 0
73 Steve Lawrence Royal Leamington Spa Cycling Club 24. 0
74 Owen Williams Worcester St. Johns CC 24. 1
75 Jason Baggett Rugby Racing CC 24. 33
76 Ron Clews Cult Racing 24. 37
77 Susan Semple Born to Bike – Bridgtown Cycles 24. 37
78 Garry Shuker Walsall Roads Cycling Club 24. 37
79 Rhiannon Davies RST Sport/Aero-Coach 24. 40
80 Dave Wentworth Team Salesengine.co.uk 24. 43
81 Ed Watson Ratae RC 24. 45
82 John Mclaren Born to Bike – Bridgtown Cycles 24. 46
83 Shin Braich Royal Leamington Spa Cycling Club 24. 48
84 Dave Yarham Peterborough CC 24. 51
85 Steve Boat Welland Valley CC 24. 53
86 Chris Keen Tuck Yip Coventry RC 24. 59
87 Alistair Sponsel Red Kite Bicycle Studio – (UCI reg) 25. 0
88 Anthony Marlow Mercia Lloyds CC 25. 2
89 Martin Orrill Rugby Racing CC 25. 2
90 Chris Spray Ratae RC 25. 19
91 Patrick Weir Rugby Racing CC 25. 22
92 Tony Smith Leamington C & AC 25. 25
93 Debbie Bradley Warwickshire RC 25. 27
94 Rob Wilson Coventry Triathletes 25. 36
95 Melvyn Lewis Stafford RC 25. 37
96 Brian Jones Halesowen C & AC 25. 40
97 Steve Loraine Hinckley CRC 25. 40
98 Ben Waddington Leicester Forest CC 25. 49
99 Linda Hubbard Welland Valley CC 25. 51
100 Robert Frowen Team Cherwell 25. 58
101 Allan Maclean VC Glasgow South – SCU 25. 59
102 Jonathan Jordan Rugby Racing CC 26. 1
103 David Mitchell Saracen RC 26. 3
104 Arja Scarsbrook Team Echelon – Rotor 26. 22
105 Alan Parfrey Phoenix Velo 26. 23
106 David Fear South Pennine RC 26. 26
107 Brian Wills Hinckley CRC 26. 28
108 Ivan Waddington Leicester Forest CC 26. 40
109 Bob Awcock Born to Bike – Bridgtown Cycles 26. 44
110 Steve Walker Leamington C & AC 26. 50
111 John Davidson Welland Valley CC 26. 53
112 Grant Warwick Lutterworth Cycle Centre RT 27. 5
113 Colin Howson Coalville Whs 27. 8
114 Isobel Fletcher VC Glasgow South – SCU 27. 14
115 Amanda Young Lyme Racing Club 27. 21
116 Rob Bennett Ratae RC 27. 26
117 Ian Kellaway Coventry CC 27. 36
118 Moira Goodway Banbury Star CC 27. 37
119 Caroline Read Rugby Racing CC 27. 40
120 April Lewis Stafford RC 27. 51
121 Declan Logue Stratford Cycling Club 27. 55
122 Keith Fitzgerald Stratford Cycling Club 28. 5
123 Alan James Rugby Racing CC 28. 7
124 Trevor Harrison Lutterworth Cycle Centre RT 28. 15
125 Hannah Pearson University of Birmingham CC 28. 29
126 Simon Griffin Worcester St. Johns CC 28. 31
127 Clair Parfrey Phoenix Velo 29. 0
128 Annette Roberts Team Jewson – MI Racing 29. 8
129 Robert Mowat Oldbury & District CC 29. 27
130 Graham Hewson Media Velo Dynamic Rides 30. 2
131 Denese Hallahan Wisbech Whs 30. 9
132 John Grumbley Coventry Road Club 30. 34
133 Bernard Smith Kettering CC 31. 1
134 John Brothers Rugby Racing CC 31. 59
135 Nicholas Bradburn Worcester St. Johns CC 48. 52
Send your results as well as club, team & event news here
---
Other Results on VeloUK (including reports containing results)

---
Other News on VeloUK