After suffering through Covid 19 in March and then dealing with months of recovery, Stephen Bradbury (Vitus Pro Cycling p/b Brother UK) returned to racing at the first of the two test events at his home track league at Reading.
Rider chat: Stephen Bradbury (Vitus Pro Cycling p/b Brother UK)
After suffering through Covid 19 in March and then dealing with months of recovery, Stephen Bradbury (Vitus Pro Cycling p/b Brother UK) returned to racing at the first of the two test events at his home track league at Reading.
Asked why, when based in Derby, he chose that test event to return to racing, Stephen explained "my parents run the track league and having been off the bike for months, I just thought, I'm going to ride down there the day before and do the track league on Monday night. So I did and it was good to get back to the track at Reading. I started racing there when I was nine or ten years old and it was quite nice to go back and see familiar faces."
Stephen agreed that organising events during such troubled times can be a lot of work but that with the covid measures in place at the league, he felt safer. "It is quite reassuring how it was run with a temperature check at the entrance and people were sitting apart from each other and that all made me feel safer. In my head, I just thought people would turn up and but having a temperature check did make me feel safer. A one degree difference does mean you can be suspected of having Covid"
---
Ref from the internet: "The average normal body temperature is generally accepted as 98.6°F (37°C). Some studies have shown that the "normal" body temperature can have a wide range, from 97°F (36.1°C) to 99°F (37.2°C). A temperature over 100.4°F (38°C) most often means you have a fever caused by an infection or illness.
---
Asked how it felt to be racing again, Stephen replied "racing was a bit of a shock to the system to be honest. I wasn't sure what to expect so in the shorter races, I was okay but when we got into the longer bunch races, over the last few laps of those events I started blowing!"
Being a track league, the restrictions are not as big as they are for circuit racing as Stephen explained. "There is the 15 minute restriction but for the track league, all that means is you can't do a 20km scratch race which is like a staple event of a track league, so what they did is take the average speed of a 20km race and work out how far the race could be run within that 15 minutes."
"So we ended up doing a flying lap to start with which was quite good because a lot of riders had not ridden their track bikes myself included and then we did two 15 lap Scratch races and a six lap dash which is about 3 k. Short and sharp but good to be racing again."
…. continued after the advert.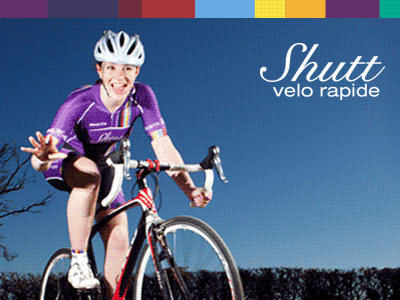 Stephen added that it is only recently that tracks (outdoor) have allowed riders on them as they were closed along with other facilities which is why a lot of riders have not had a lot of time to get reacquainted with their track bikes. Stephen went on to say that everyone was happy to be racing again.
"Numbers were a bit down and there were a few regulars that were not there but I think that is probably because people are a bit cautious and also because as there is no racing on the weekend, everyone is riding big miles on a weekend and on Monday, they are a bit boxed. If it was to keep running (the continuation of the Reading Track League is under discussion after two successful test events), I don't see why numbers would not pick up again."
Having been ill with Covid 19, Stephen says it is good to see things coming back adding he would not want to see things rushed back." I think it's a bit too much of a serious thing to rush into things and put things on. A friend lives in the States and he was saying everything has been cancelled apart from one series run by a guy who thinks Covid is a hoax".
Stephen, who enjoys racing on the road and track, is like the rest of us and unsure what the near future will bring racing wise. "I'll wait and see what happens" he says. "A few of the Six Day races like Rotterdam have already been cancelled and I am not optimistic the six day events will be on even though I'd love them to be. I just don't know if it's viable as it is very much about the crowd being entertained and if there is no crowd, it would get flat and boring".
"I'd love to race on the track though. I think it's doable to have the lower level track leagues where it's just the riders."
The Covid 19 Nightmare
The sport has seen a number of people go through the nightmare of having Covid 19 and in some cases, we lost some very special people to the virus. Like Tour of Reservoir organiser Mike Hodgson to name one. Stephen too suffered the virus but came out the other side fighting to get fit again. "Having had it made me realise how real it is" he says.
"I have had just under four months off since March" he explained. "I was suffering with my lungs for ages. I couldn't do any intensity at all and there were days when I could barely breath on the bike – I'd do five minutes and turn around and return home. Then I got a load of gout which the doctors reckon you can get when you have had a viral condition and your kidneys are not working properly which links back to Covid."
Stephen was one of the fortunate ones in that he did not end up in hospital with the virus but it wasn't pleasant nonetheless. "When I went to get up to walk somewhere in the house, I'd nearly pass out. I was really short of breath and light headed with a big temperature and sweating. I was sofa bound for ages".
After months of recovery, Stephen is unsure if he is back to normal on the bike? "It is hard to say as I have only just started riding my bike the other weekend. I am very unfit so I am not sure what is the unfit part and what may be linked to having had Covid. My zone two has dropped and anything above that feels horrific!"
"I need to find the enjoyment again on the bike and so a friend and I are going to go camping, weather permitting, from his house down to Brecon and Snowdonia and then back home. Hopefully doing things like that will help me get back into it and help my fitness. Then maybe in September, I'll see what is on and take it from there".
Thank you to Stephen for the chat and good luck getting back to full fitness.
---

---
Cycle Division's Shop
---
Send your results as well as club, team & event news here
---
Other Results on VeloUK (including reports containing results)

---
Other News on VeloUK